Thanks for your interest in Everlance Premium! We'd certainly love to have you :) Follow these steps to unlock Premium features:
1. After logging into the web dashboard, click "Premium" on the left side.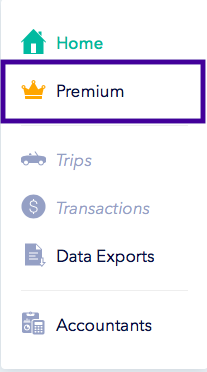 2. Select a plan. You can choose an Annual subscription that's prepaid at $60/year, or a monthly subscription that is $8/month. I selected the annual subscription.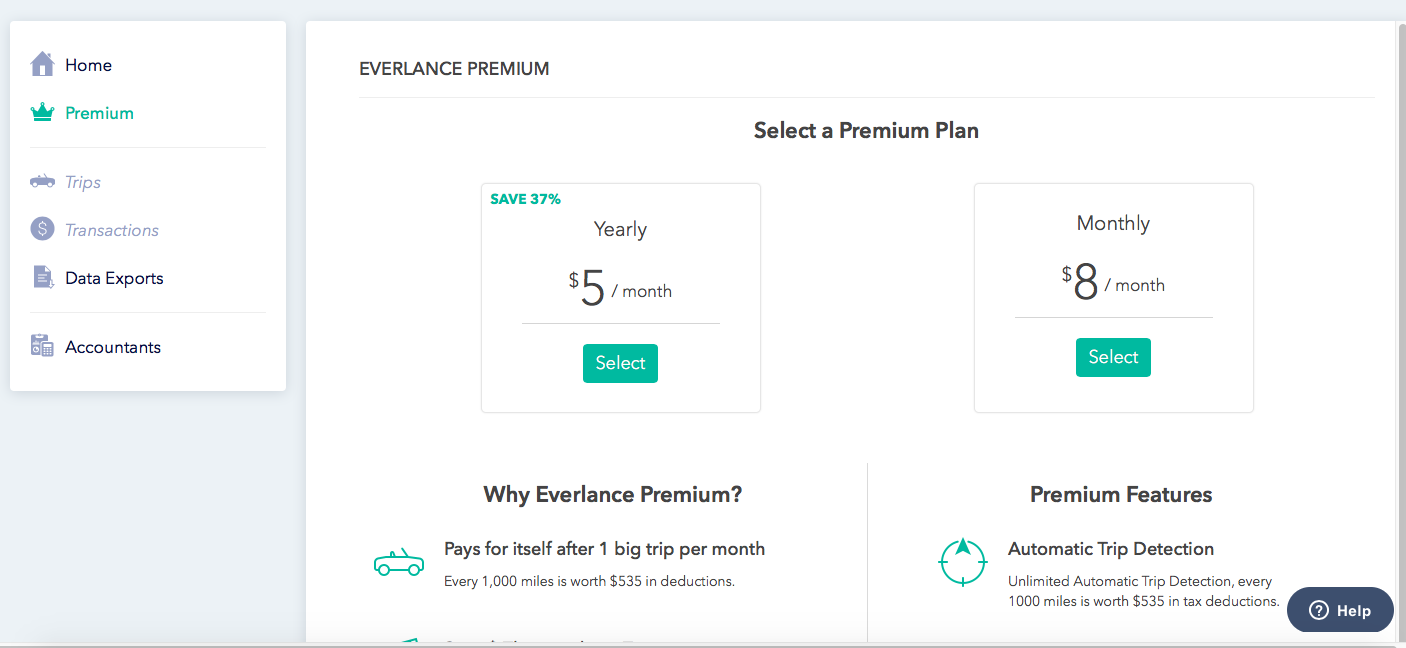 3. A pop-up box to input your payment details will appear. Fill out the information and click "submit."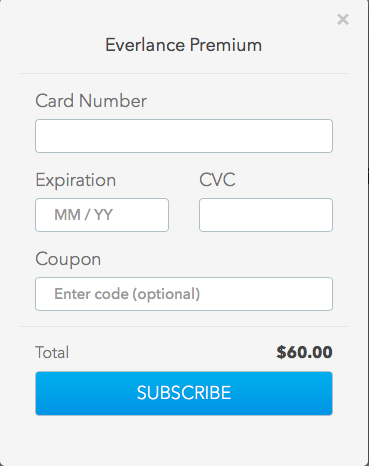 4. Once you've successfully purchased your subscription, restart the app on your device (close it completely and reopen) to reload your data and the subscription.
If you have any questions, please feel free to reach out at support@everlance.com. We're always glad to hear from you!