Thanks for your interest in Everlance Premium! We'd certainly love to have you :)
With Premium, you get: 
Unlimited trips.

 

While you can manually enter your trips with the free version, the Premium version automatically records your mileage for you and makes tracking a breeze!
Bank integration.

 

After you link your bank account with the Everlance app, all of your transactions will be in one place for you to track and classify for budgeting or reporting purposes.
Advanced Reports.

 

Advanced reporting allows you to choose export your data from the app in either CSV and PDF files, as well as specific business lines for either trips or transactions.
And so much more!
To start your subscription, select your device: 
Step 1: Log in to the Everlance App
Step 2: Tap on 'Membership' in the top right corner of your screen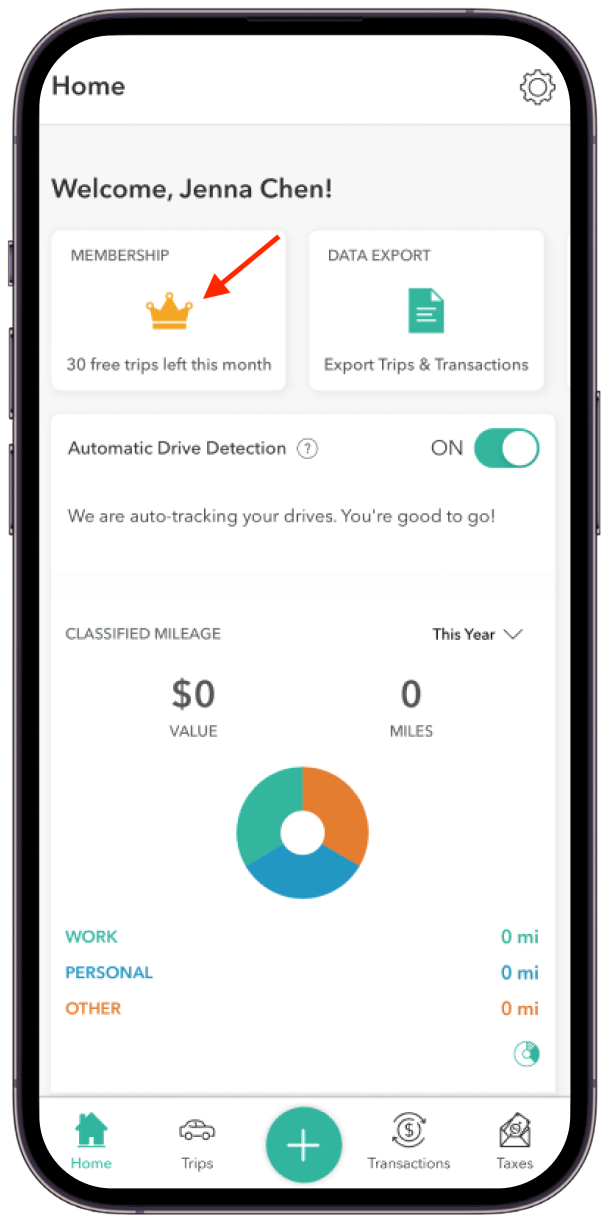 Step 3: The subscription is set up to process for Annual Premium ($60/year).  You can subscribe to this plan by tapping on 'Start 7-day free trial'.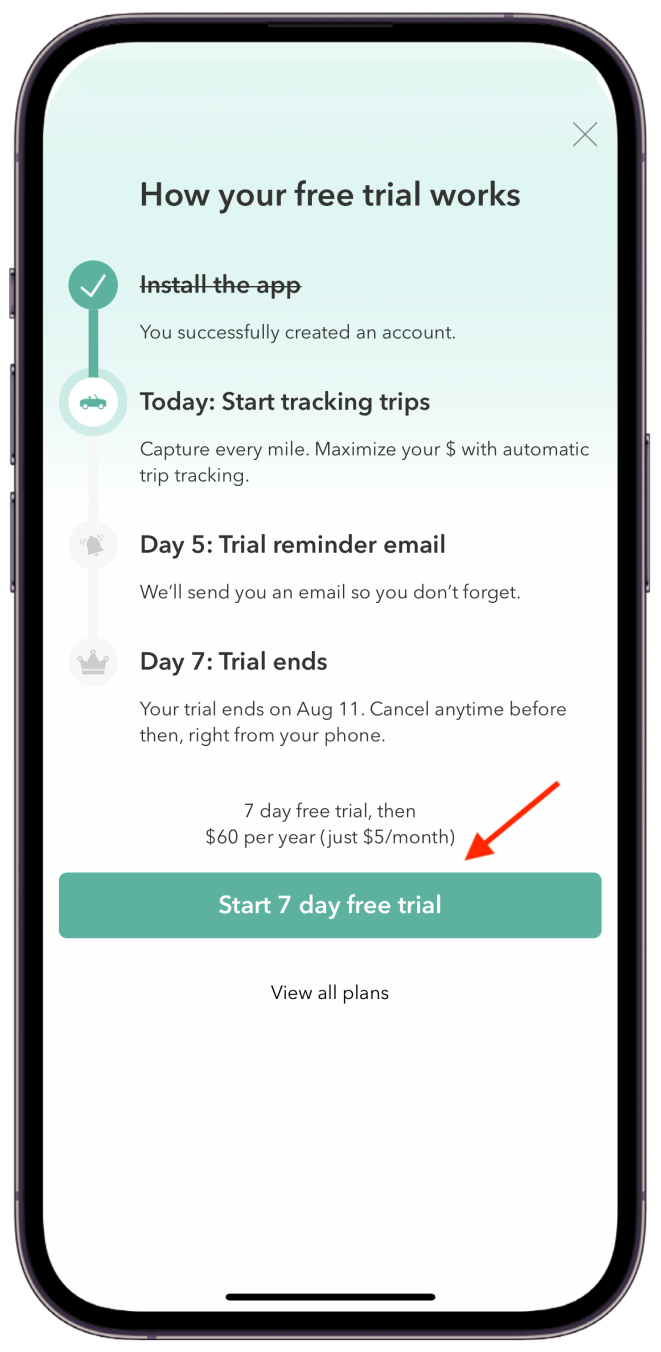 To view and compare our other plans tap on 'View all plans'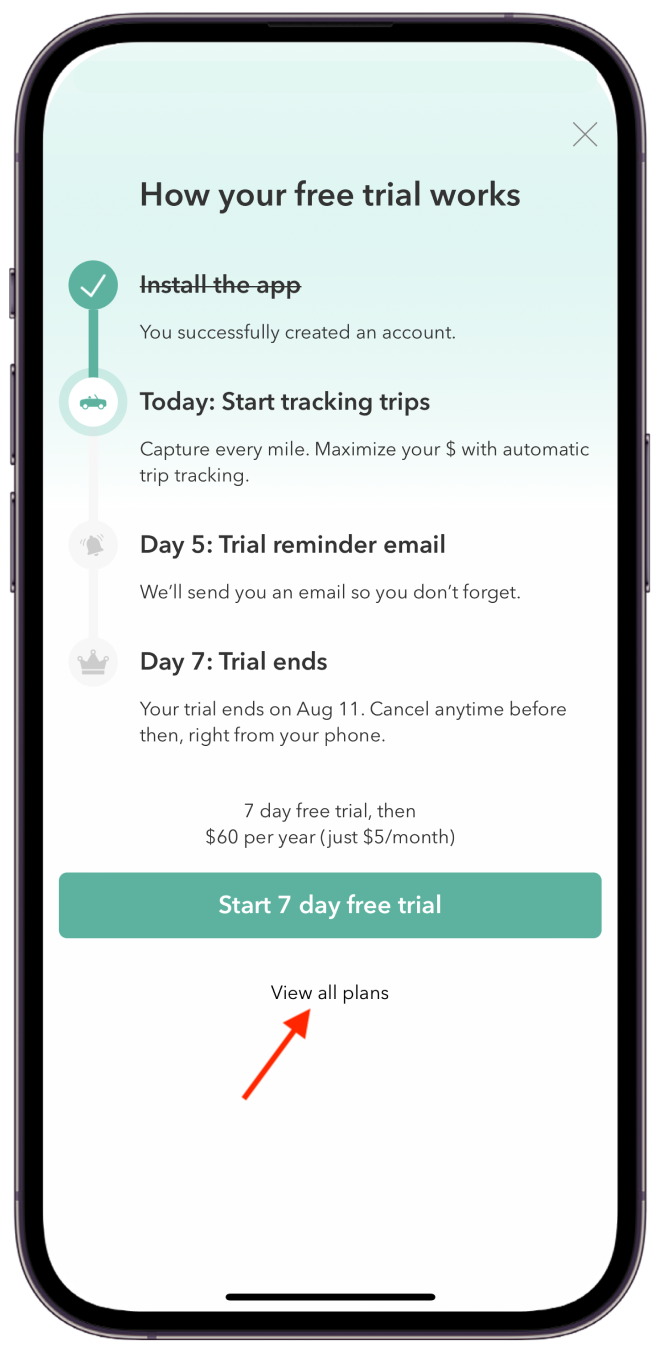 Step 4: Use the toggle at the top to select from our Monthly or Yearly billing options. Tap on 'Start 7 Day Free Trial'.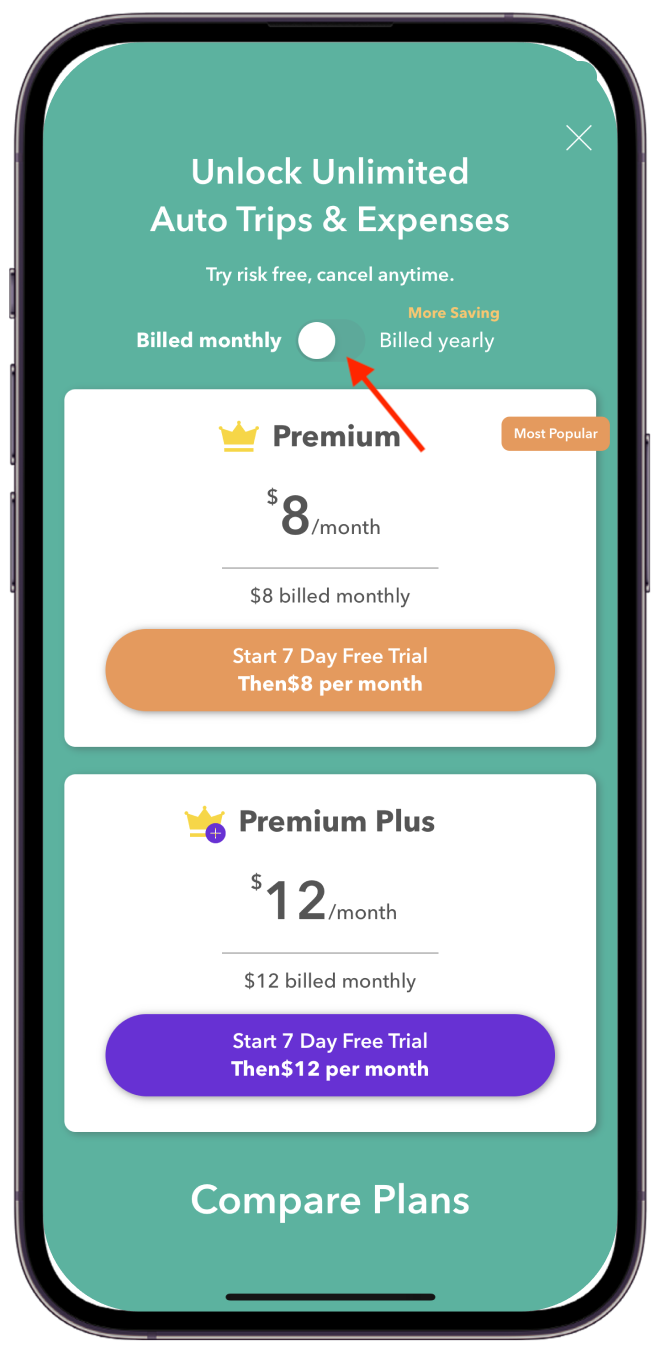 Step 5: Finally, complete your purchase from the App Store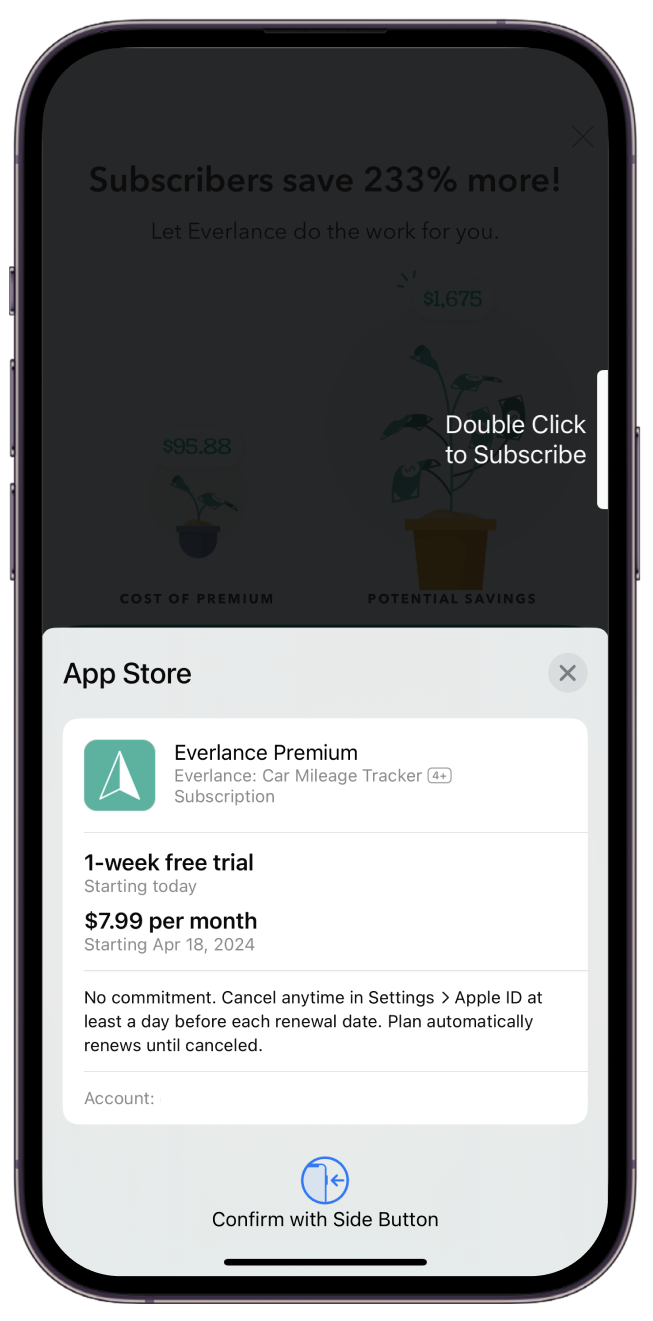 Step 1: Using your Laptop or PC, go to the Web Dashboard
Step 2: Log in to the Web Dashboard using your Everlance login details, click "Unlock Premium" on the left side.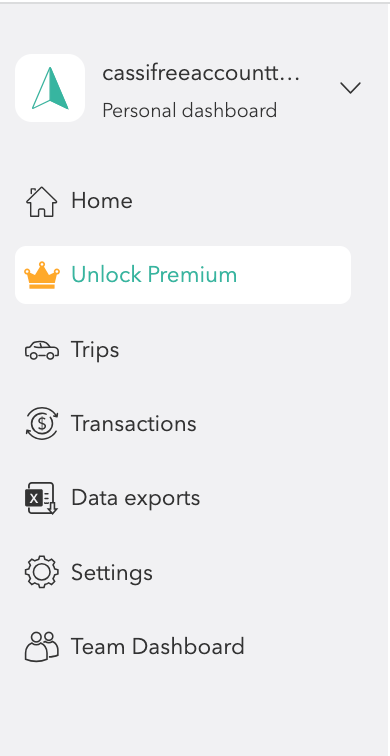 Step 3: Slide the toggle to the left if you want to be billed monthly. Leave the toggle as it is if you want to be billed yearly.

Step 4: Select a plan! Premium is available at $8/month or $60/year. Premium Plus is available at $12/month or $120/year.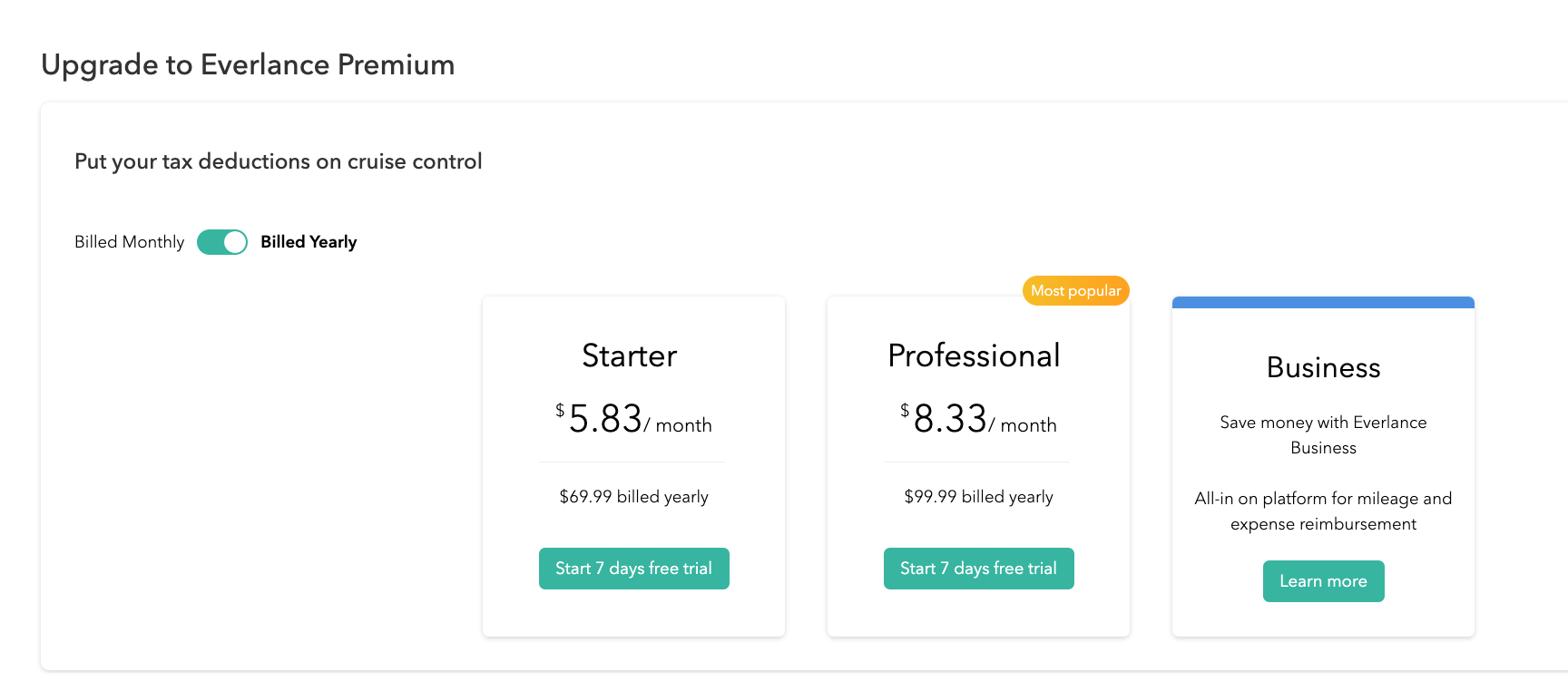 Step 5: A pop-up box to input your payment details will appear. Fill out the information and click "Submit" or "Start 7 days Free Trial."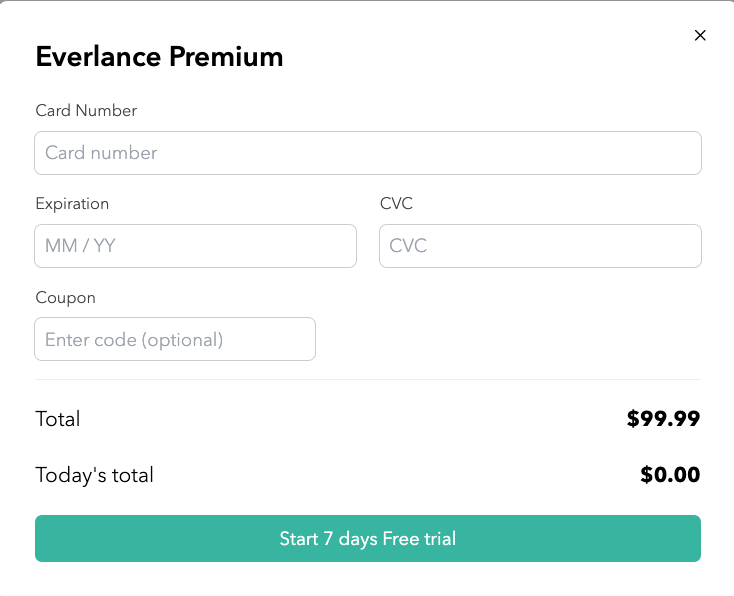 Step 6: Once you've successfully purchased your subscription, restart the app on your device (close it completely and reopen it) to reload your data and the subscription.
Customer Support:
If you need to contact support or have questions, please check out our help center at help.everlance.com or reach out at support@everlance.com or by phone at (872) 814-6308 (USA) or (877)704-2687 (CAN). Our office hours are 9am-5pm EST Monday - Friday and 9am-1pm EST on weekends.