If you have received a promotion code to use toward your Everlance subscription, you won't be able to redeem it via iTunes or Google Play Store but you can enter it on our Web Dashboard.
Here's how!
Step 1: Visit the Web Dashboard and log in using your Everlance username and password.
Step 2: Click Unlock Premium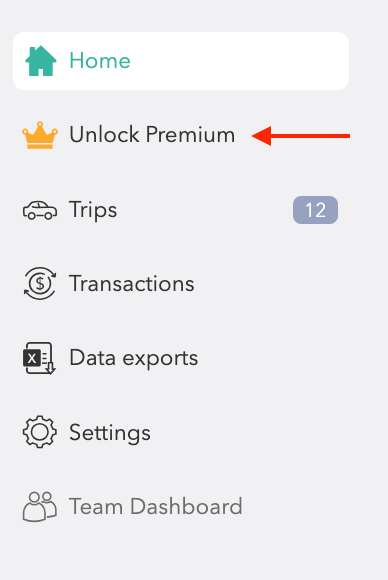 Step 3: If your promo code is for a certain amount of months, slide the toggle towards billed monthly. If it is for a year, choose billed yearly.

Step 4: After selecting Monthly or Yearly, you can choose the Premium or Premium Plus option (check the promo details to make sure it doesn't specify). Click the Start 7-day free trial for the option you want.
Step 5: After choosing a plan, a box will pop up for you to add your credit card details and the promo code.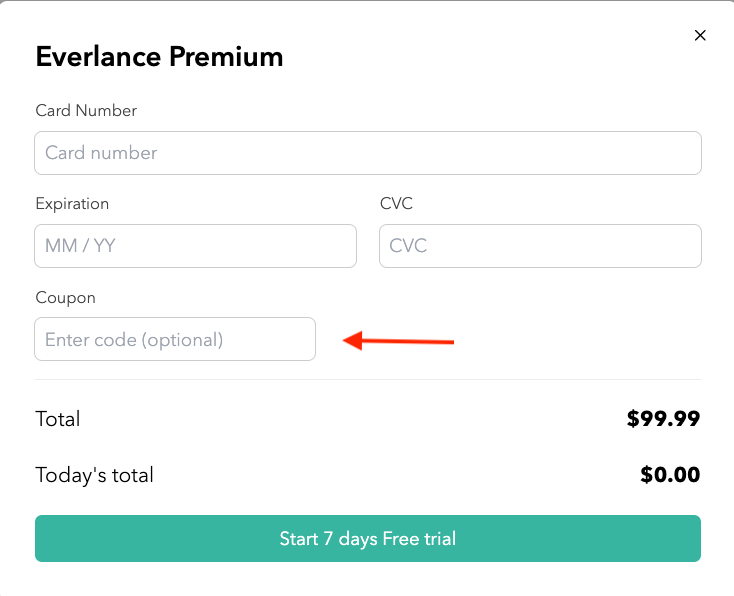 Step 6: Enter your card information (required) and then your promo code. The total price will be adjusted. If everything looks correct, click 'Subscribe.'
Step 7: Close and reopen the app to reload your data and reflect the Premium upgrade. You're done! Keep an eye out for a welcome email from Everlance.
Customer Support:
If you need to contact support or have questions, please check out our help center at help.everlance.com or reach out at support@everlance.com or by phone at (872) 814-6308 (USA) or (877)704-2687 (CAN). Our office hours are 9am-5pm EST Monday - Friday and 9am-1pm EST on weekends.