If you have received a promotion code to use toward your Everlance subscription, you'll be unable to redeem it via iTunes. You can enter it on our Web Dashboard. Watch the tutorial or keep reading:
Step 1: Visit the Web Dashboard and login using your Everlance username and password.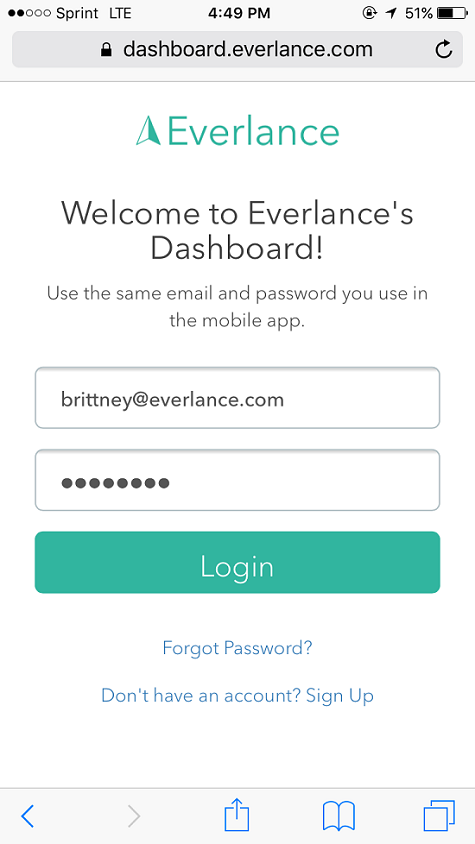 Step 2: a. Click Unlock Premium.
b. If your promo code is for a certain amount of months, slide the toggle towards billed monthly. If it is for a year, choose billed yearly.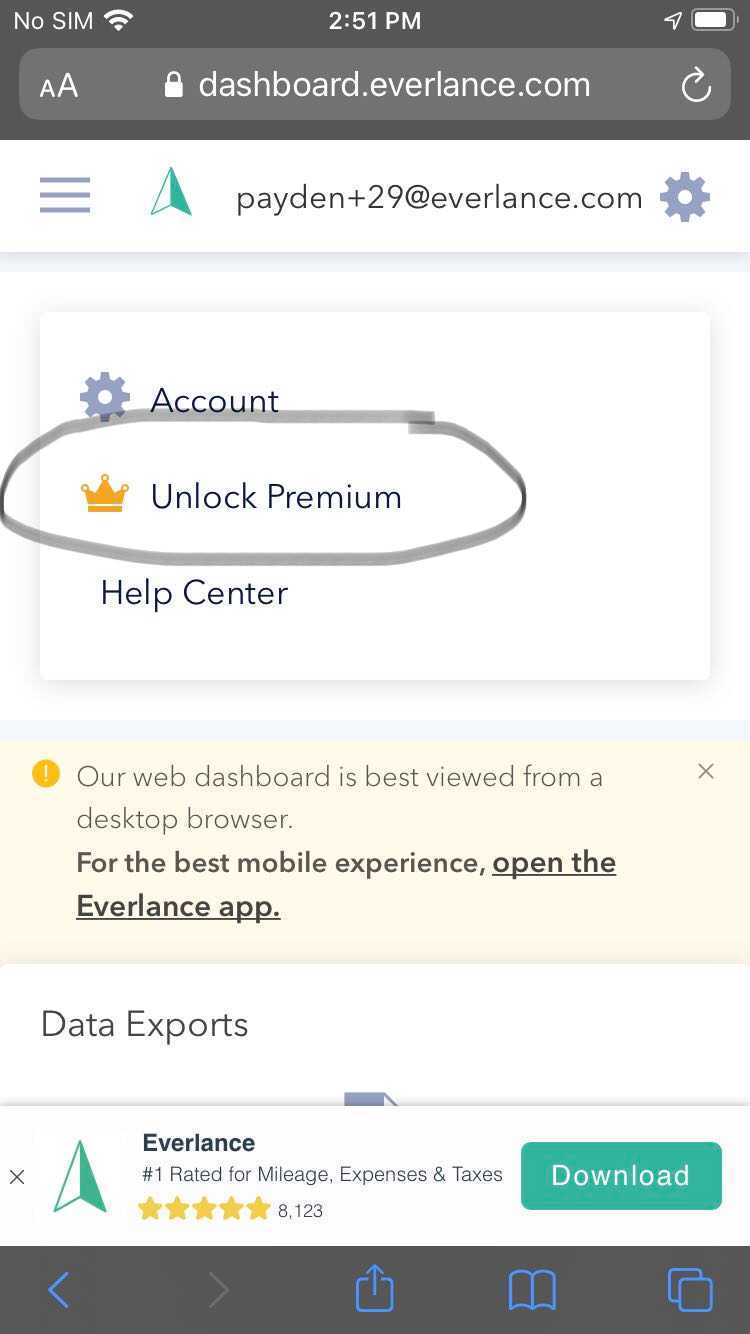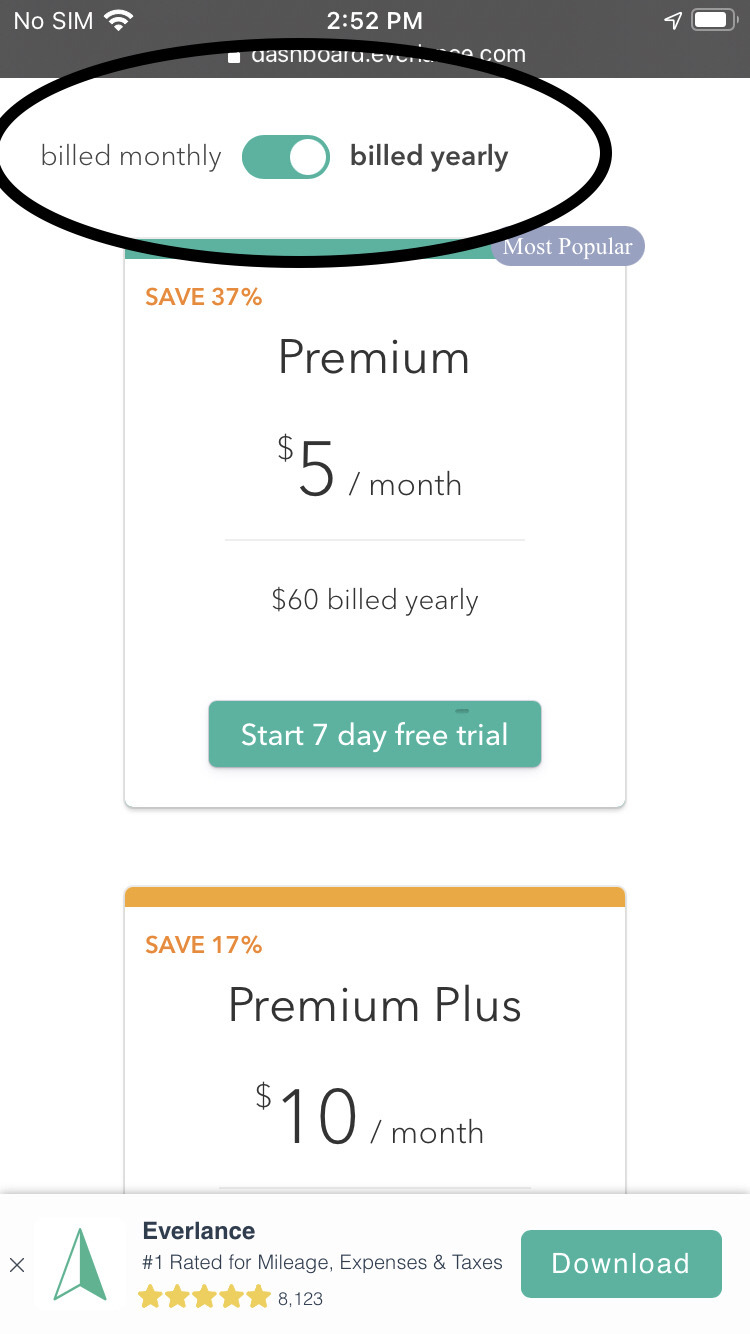 Step 3: After selecting Monthly or Yearly, you can choose the Premium or Premium Plus option (check the promo details to make sure it doesn't specify). Click the Start 7-day free trial for the option you want.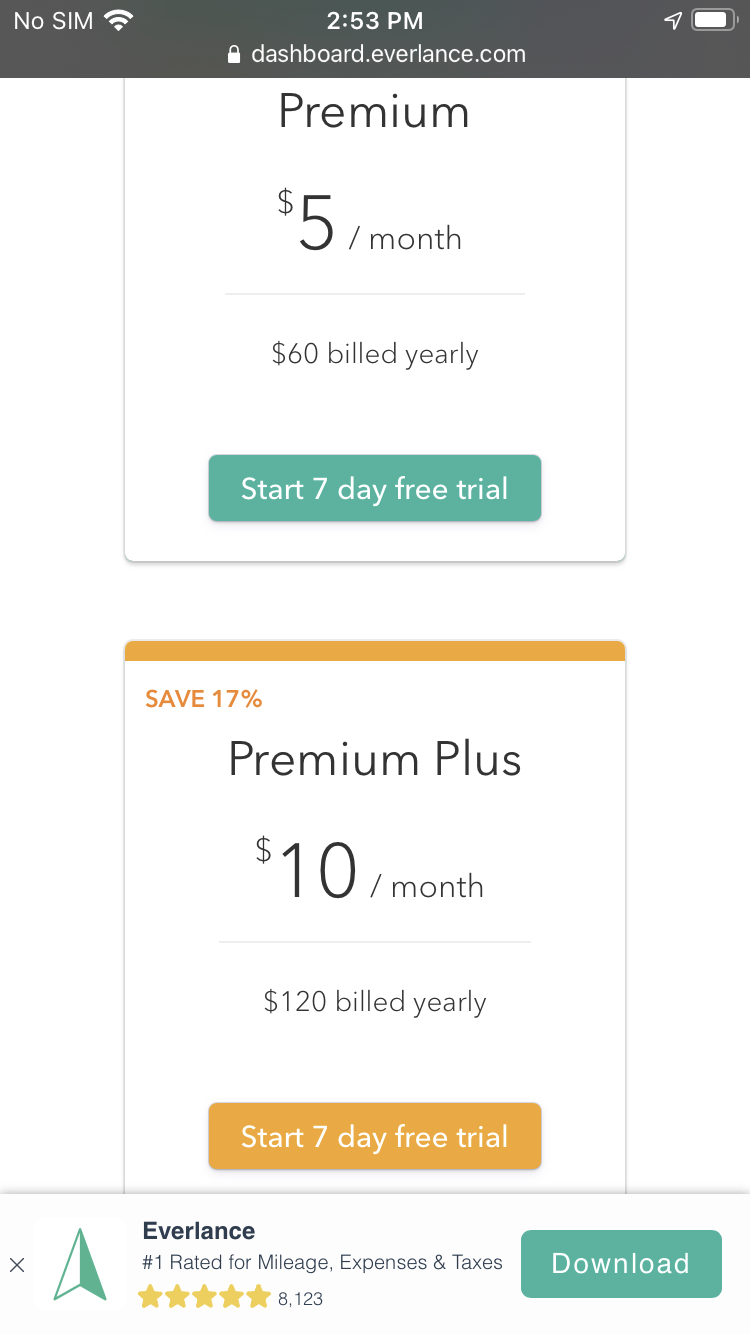 Step 4: After choosing plan, a box will pop up for you to add your credit card details and the promo code.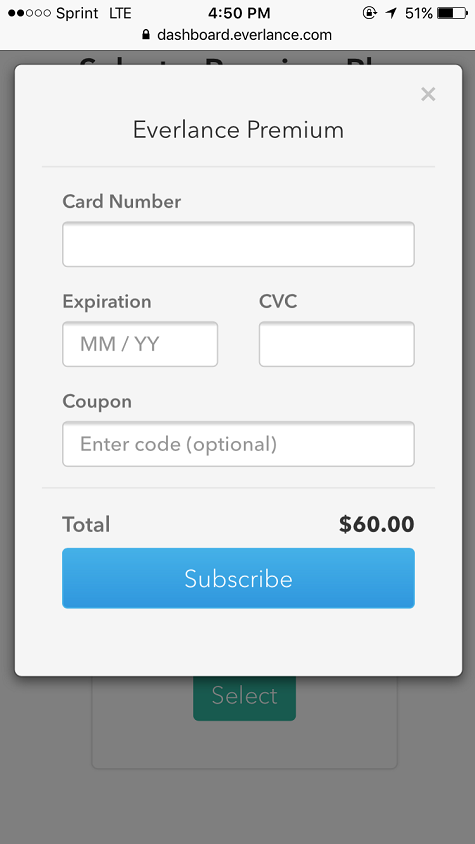 Step 5: Enter in your card information (required) and then your promo code. The total price will be adjusted. If everything looks correct, tap "Subscribe."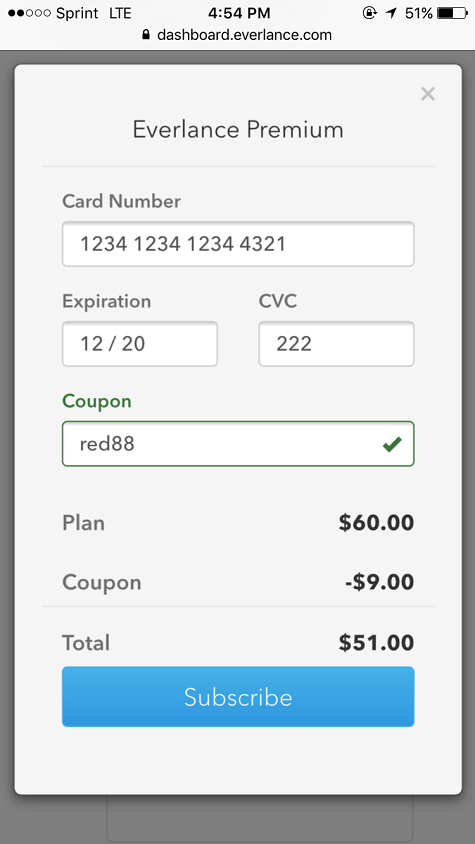 Step 6: Close and reopen the app to reload your data and reflect the Premium upgrade. You're done! Keep an eye out for a welcome email from Everlance.
We love hearing from you! Support can be reached at support@everlance.com or by phone at (872) 814-6308. Our office hours are 9am-5pm Monday - Friday and 9am-4pm EST on weekends.