If you need to assign a team and role at the time of invitation or if you have many users to invite to the Everlance platform, this feature will save you time and effort by eliminating the need to switch between tabs and manually add users via email invite.
Watch the video tutorial below or keep scrolling for a step-by-step image tutorial: 
Step 1: From the Team Dashboard, click on the 'Members' button on the left side menu.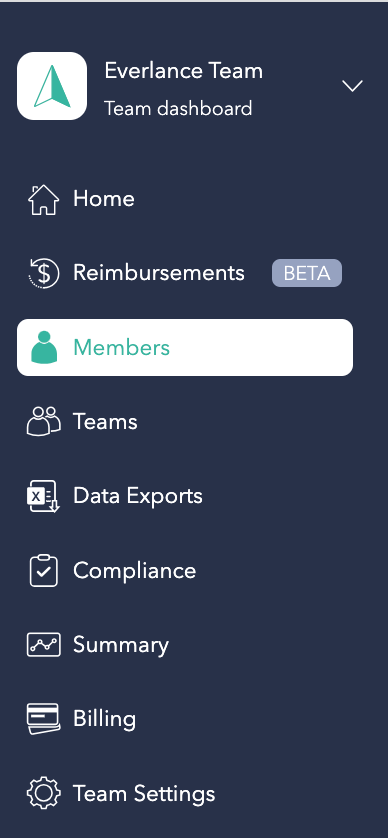 Step 2: Click on 'Invite Members.'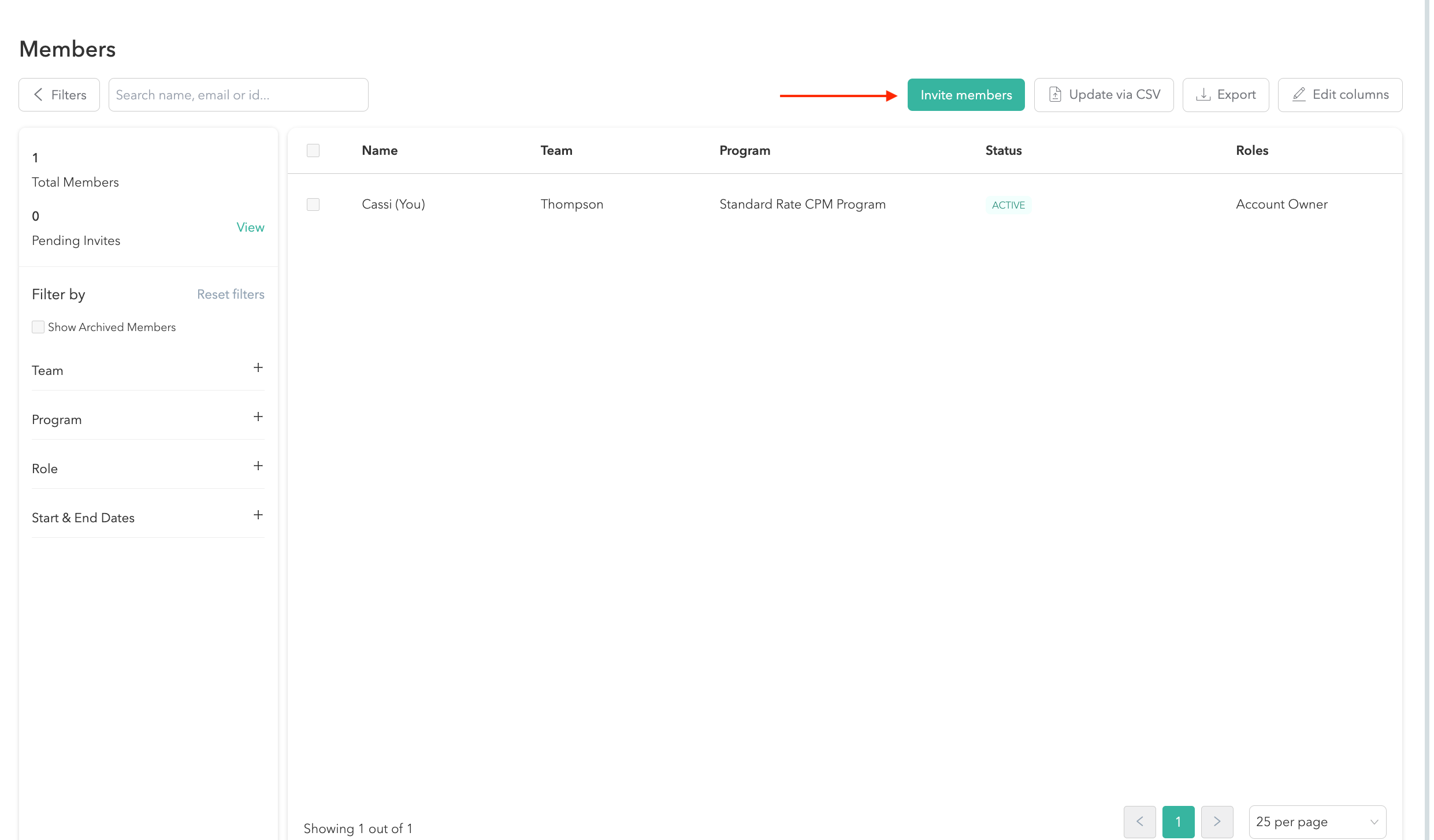 Step 3: Click 'Upload CSV.'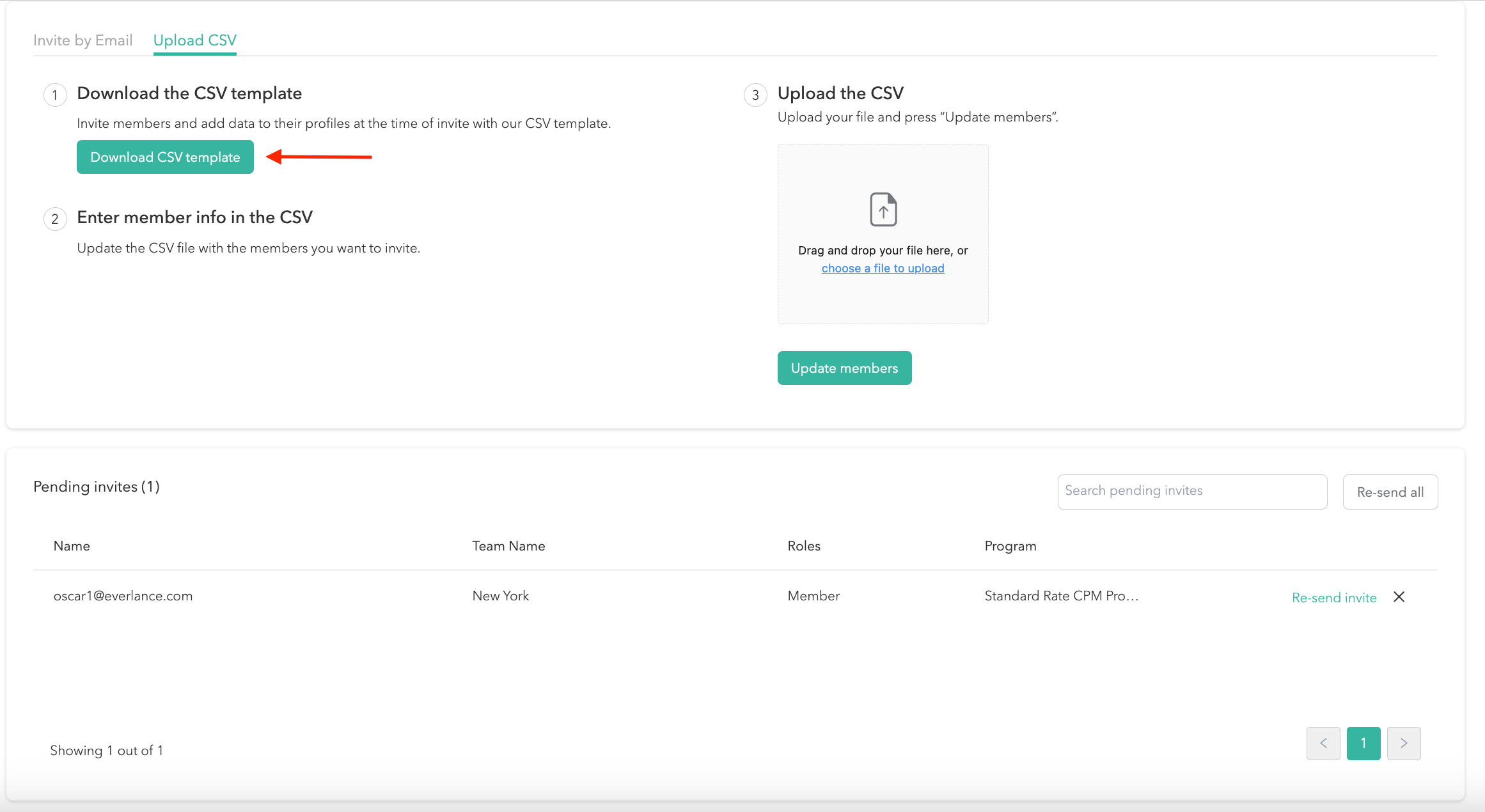 Step 4: Create and upload a CSV file. Download the CSV template here or create your own with the following fields: 
| | | | | | | | | | | | | | | |
| --- | --- | --- | --- | --- | --- | --- | --- | --- | --- | --- | --- | --- | --- | --- |
| email | first_name | last_name | employee_id | manager_email | program_name | roles | state | zip_code | annual_business_miles | mobile_phone | start_date | end_date | leave_start_date | leave_end_date |
Email, Manager's Email, and Program Name are the only fields required for the invitation.
If the role is not assigned to the user, then their role will automatically be assigned as 'Member.'
If you want an employee to have multiple roles, include them in the "Roles" column separated by a semicolon (e.g. Manager; reviewer"
Click here to view role permissions.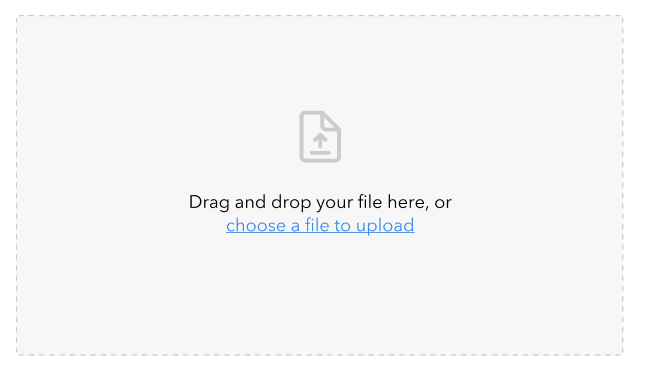 Step 5: Once you have uploaded your file and are satisfied that you have entered all of the accurate information, press the Send Invites button.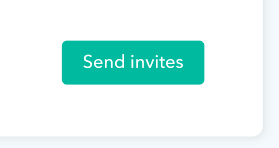 Step 6: A loading message will appear where you will have the option of canceling the upload or navigating away from the page while it loads.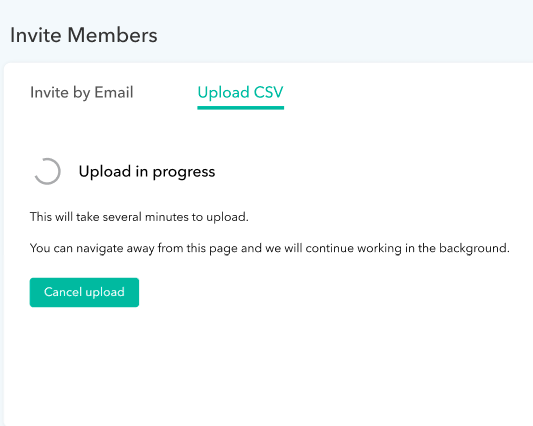 Step 7: If you wait for the file to upload, you will then receive a confirmation message.

You've completed the bulk invitation process for your team members. They will soon receive an email invitation to join Everlance. In case they don't find the email, please advise them to check their spam/junk folder or alternatively, they can download the Everlance app and register using their company email. This will guide them to join their respective Everlance team within the app.
Customer Support:
If you need to contact support or have questions, please check out our help center at help.everlance.com or reach out at support@everlance.com or by phone at (872) 814-6308 (USA) or (877)704-2687 (CAN). Our office hours are 9am-5pm EST Monday - Friday and 9am-1pm EST on weekends.