Keep your Team Places info up-to-date! If a vendor or merchant moves to a new location or a company changes names, you'll want to edit or remove it.
You can update the "Place Name", "Place ID" and "Note" for a Team Place, however, the street address for a Team Place cannot be edited or changed.
If you need to update the street address of a Favorite Team Place then you'll want to first remove the existing Team Place and re-add the Team Place with the updated street address.
Watch the video below for instructions or keep scrolling down for the written instructions:
Step 1: Navigate to the Team Dashboard & click "Team Settings"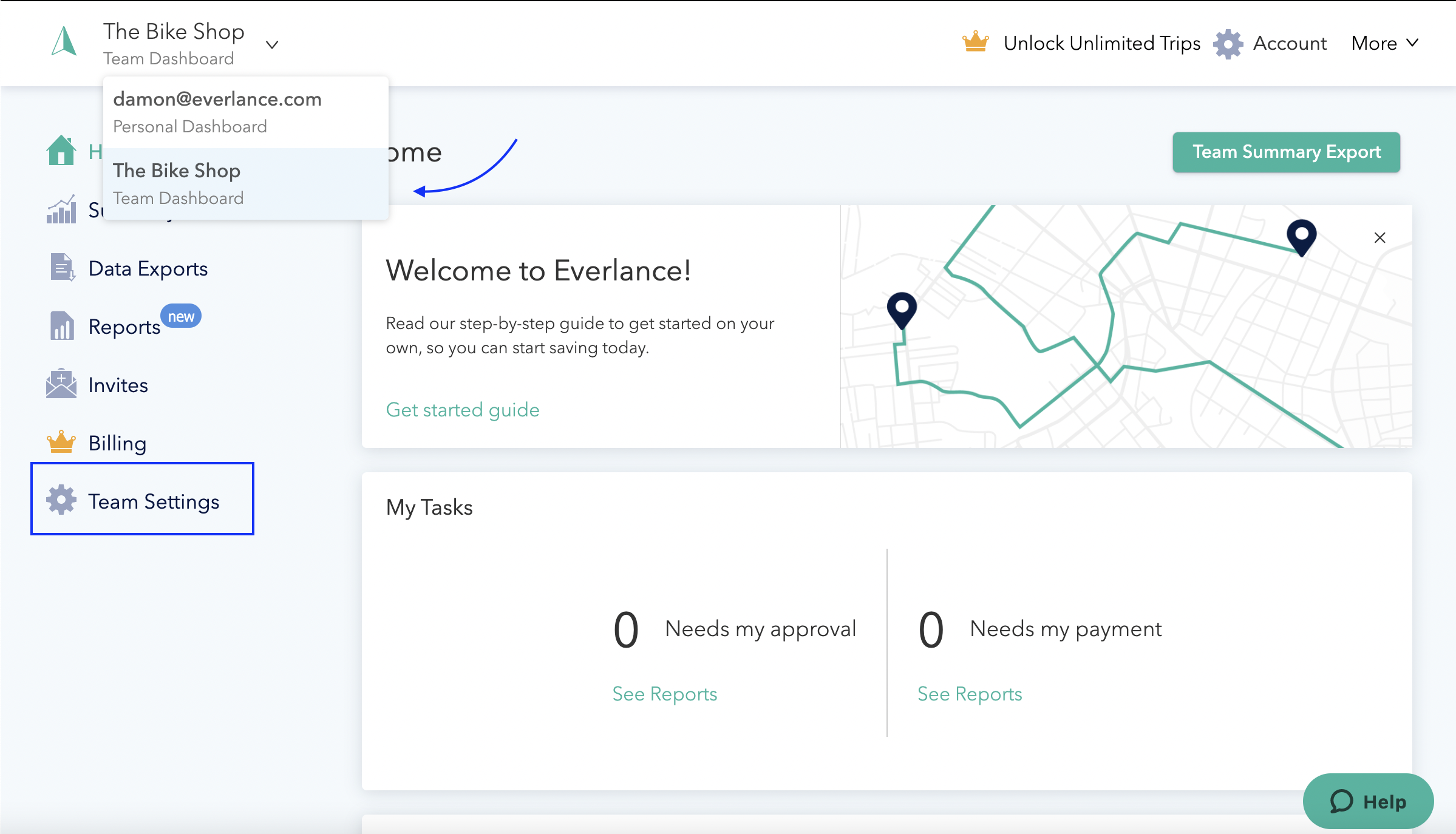 Step 2: Click "Team Places"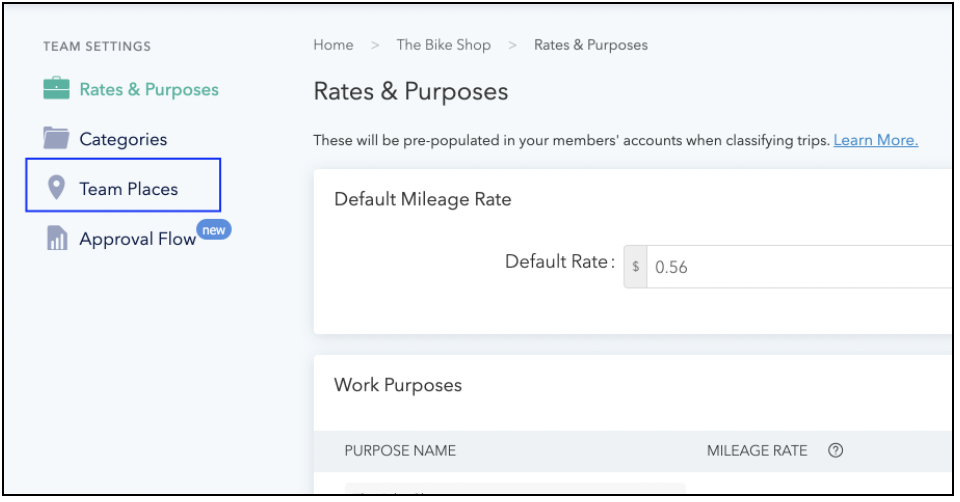 Step 3: Click "..." associated with the Team Place you wish to edit.

Step 4: Next, select either "Edit" or "Archive".
Select "Edit" to change the nickname, Place ID or to add "Notes"
OR
Select "Archive" if you wish to update the street address of a Team Place. *You'll want to remove the outdated Team Place and then re-enter the updated street address.

Step 4b: Once you've "Archived" the outdated location, click "+ Add New" to enter the updated Team Place information.
Step 5: Don't forget to save your changes by clicking the "Save" button located in the top right-hand corner of the screen.

...and you're done!
* Reach out to our Support and Success departments with questions and feedback; we love hearing from you! Support can be reached at support@everlance.com or by phone at (872) 814-6308.