Save time by naming common locations. Everlance will automatically apply these names for everyone on your team. Team Places are identified by a name (e.g., Warehouse #2104) instead of a street address (1234 Broadway Ave).
Click here for the CSV Import Template to format your Favorite Places in a way the Team Dashboard will recognize.
You can either watch this video or just follow the instructions below!
Step 1: Navigate to the Team Dashboard & click "Team Settings"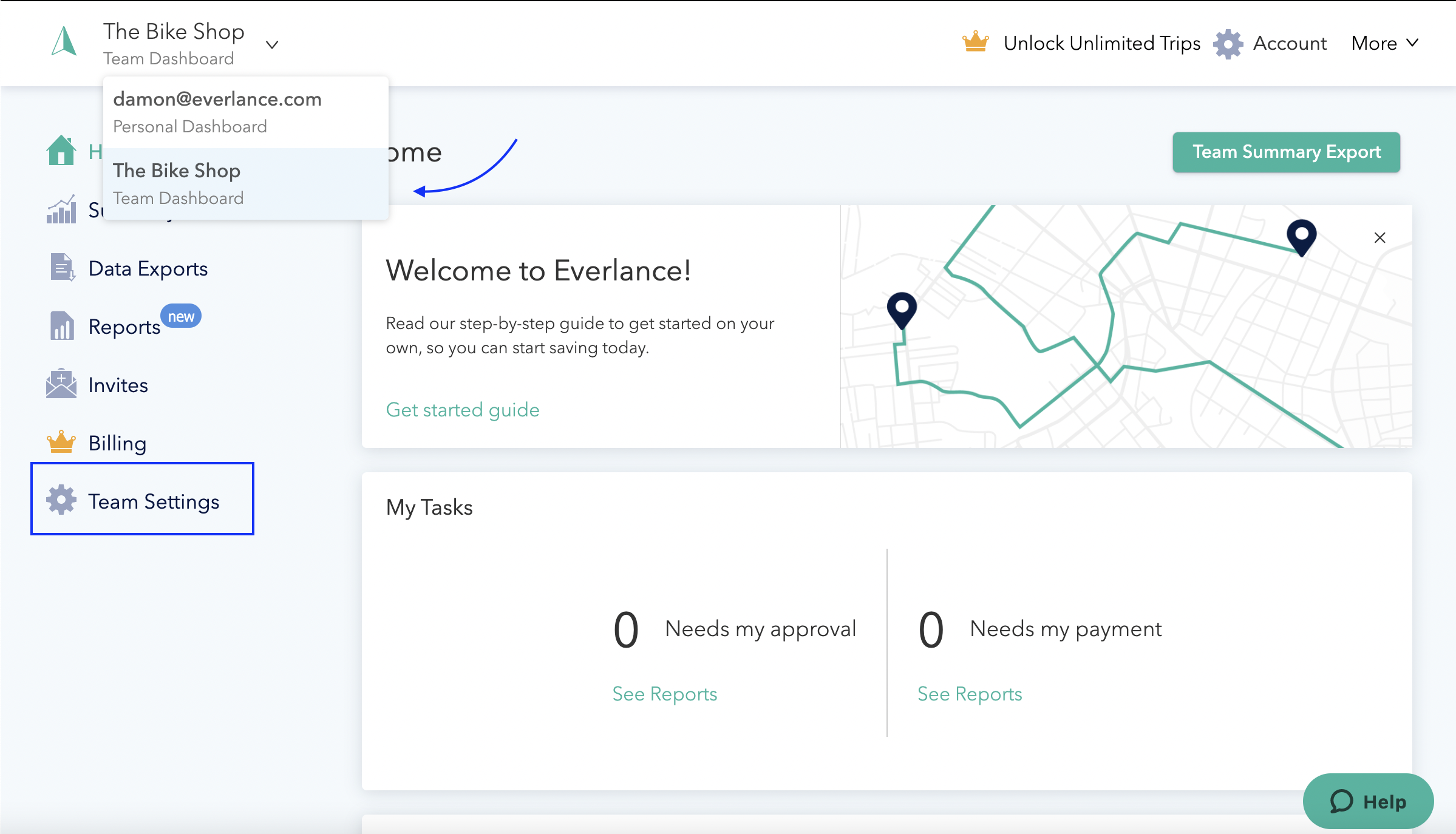 Step 2: Click "Team Places"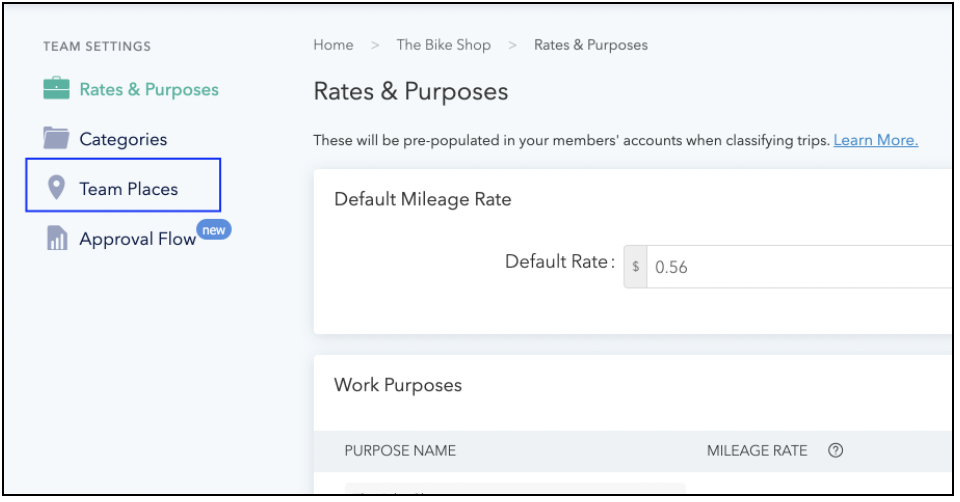 Step 3: Click "+ Import Multiple"

Step 4: Either click "Choose a file to upload" (or drag and drop your CSV file into the grey box) & click "Upload File".
Make sure your file is formatted correctly, use the template above to reduce errors. Common formatting issues may include:
Spaces at the beginning of columns

Capitalization of column names

Required fields left blank
* Click here to access a CSV template you can use to collect your Favorite Places in a format the Team Dashboard can accept.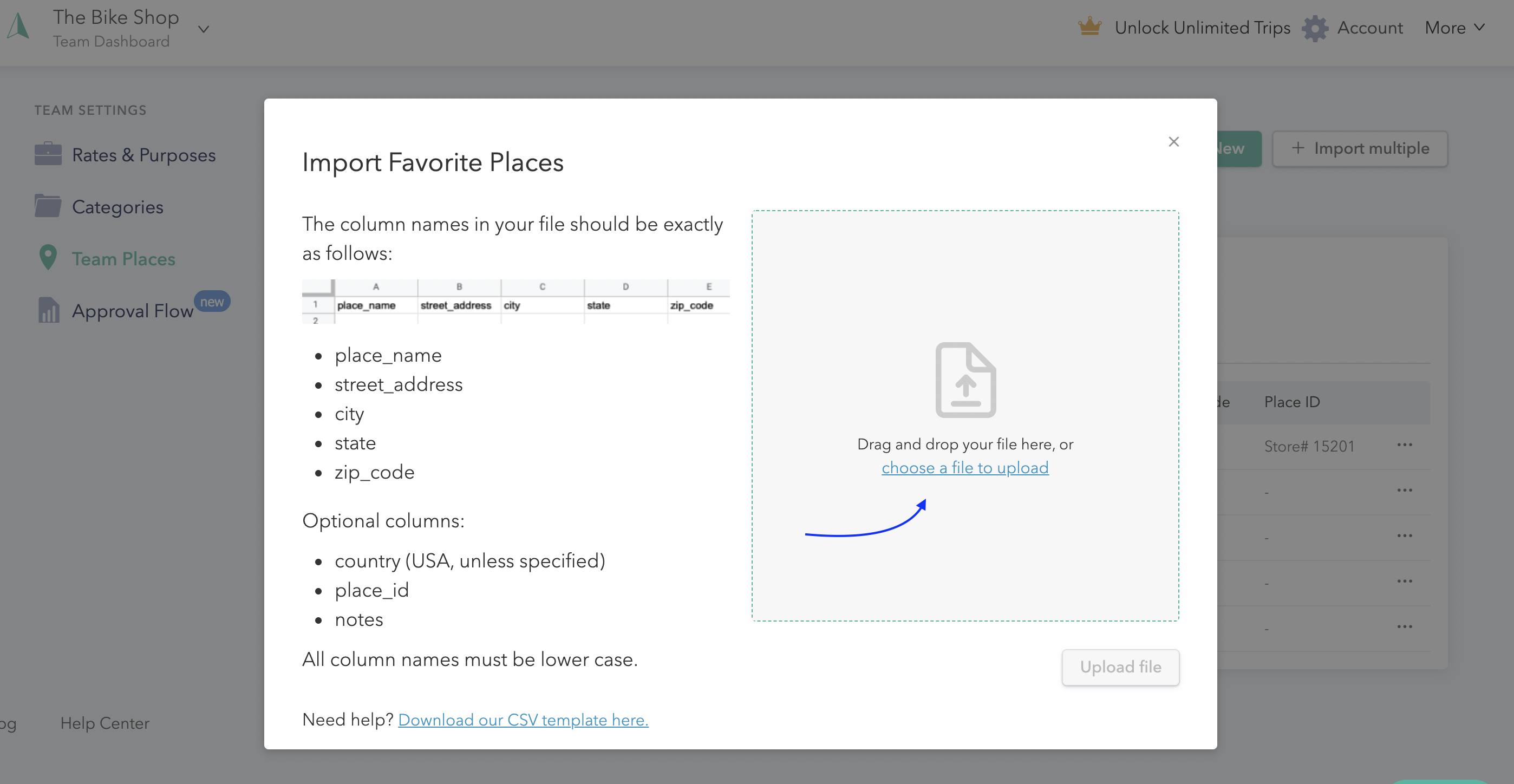 ↓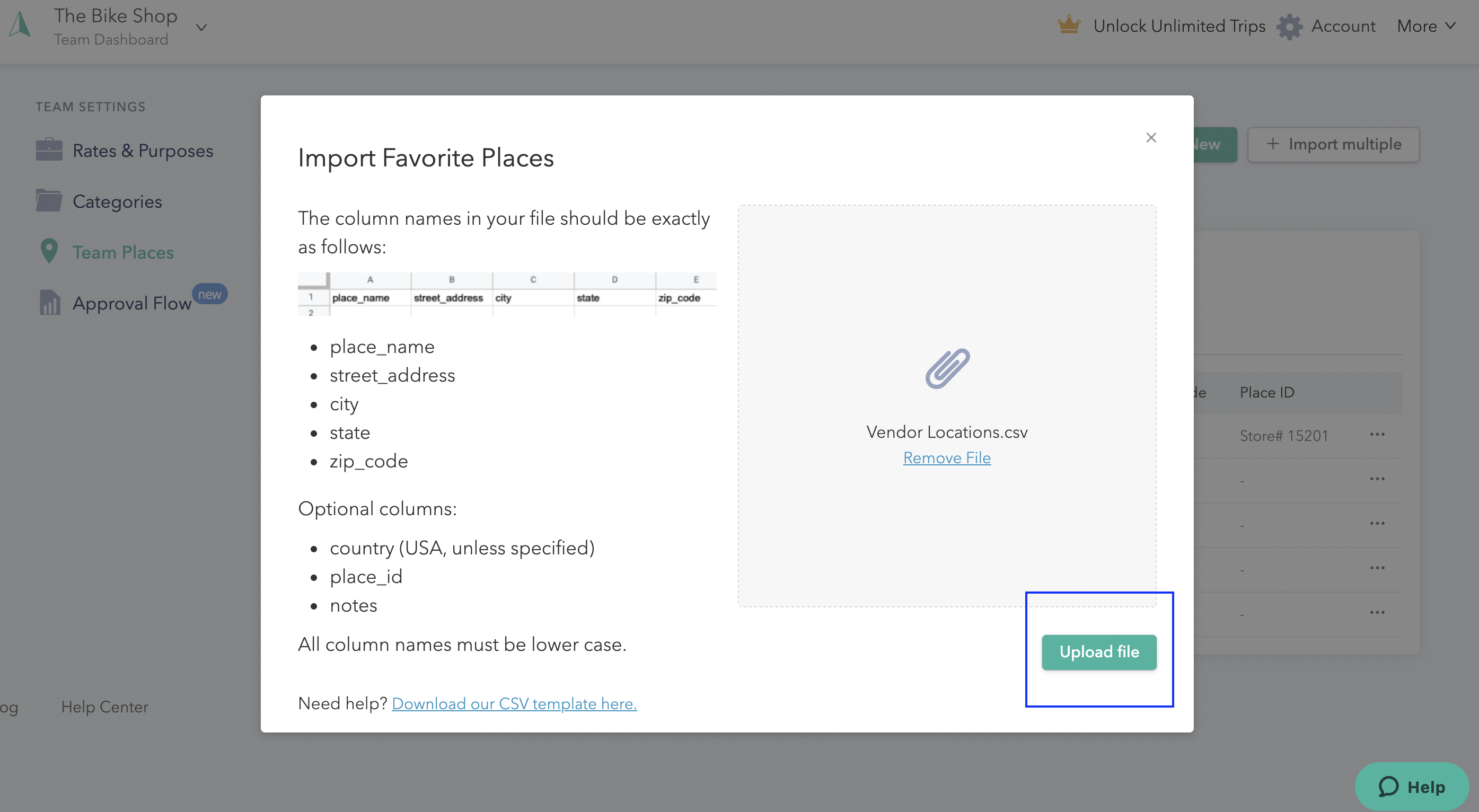 Step 5: ✨ Ta-dah! ✨ Your Favorite Trips will appear in the "Team Places" section once they've been successfully added!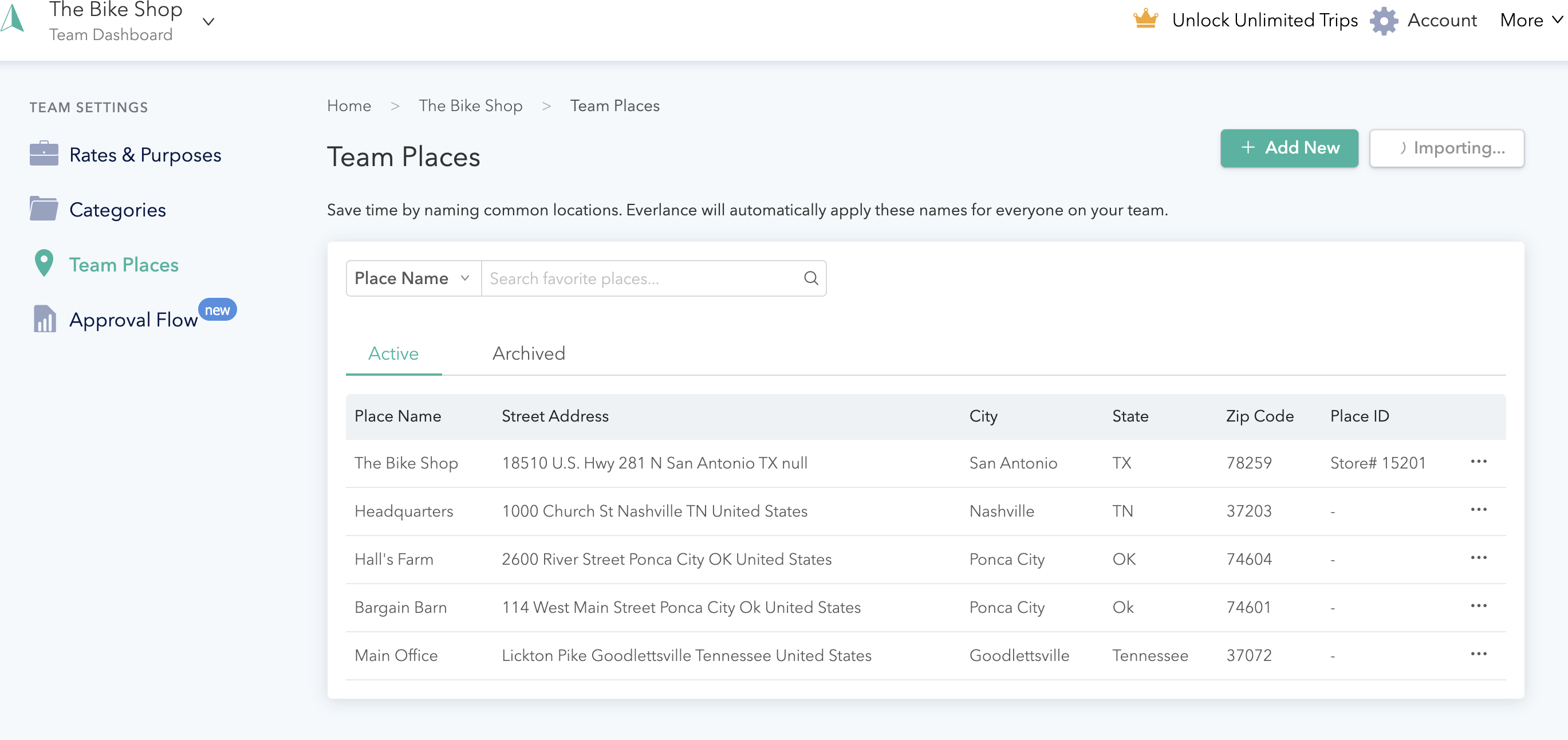 We love hearing from you! Support can be reached at support@everlance.com or by phone at (872) 814-6308.