The only way an admin or manager can see trips of their team is when they are classified with the Team Purpose. The team purpose is usually the name of the company (e.g. Bemis Enterprises). As drivers classify their trips as personal, unclassified, charity, medical...etc. admins and managers will not have access to those trips. Everlance has this in place to protect the privacy of your team. We understand the importance of having privacy and we want to make sure that our users have that while they are still being reimbursed by their companies, which is why we only allow access to those trips that are classified with the team purpose.
Classifying trips is as easy as swiping trips left or right to determine whether they are personal or work trips.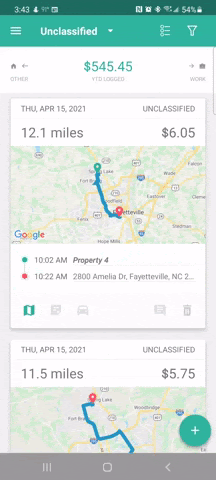 * Reach out to our Support and Success departments with questions and feedback; we love hearing from you! Support can be reached at support@everlance.com or by phone at (872) 814-6308.