Everlance uses your GPS location to track your mileage. Once you start driving and reach a speed of about 5 MPH it will begin tracking in the background of your phone.
If you allow Everlance to automatically track your trips, it will continue to track your trip until it detects that your GPS location and/or a walking motion has started. At that point, it will end the trip within 8 minutes from that point. This is in place to take into account traffic and any quick stops you may make on the way to your destination.
If you manually start a trip, your trip will continue to record until you manually end the trip. It will still track based on your GPS location but it doesn't automatically start and stop for you.
How can I track mileage with Everlance? This is one of the most important questions when it comes to tracking your mileage.
Auto Detection - This allows the app to track you automatically in the background. It will use your GPS location and use that data for starting and stopping your trips.
Manual Start & Stop - You are still allowing the app to track you in the background based on your GPS location, but you are in control of when the trip is started and when it is stopped.

Manually Entry -This option is used if you don't want Everlance to automatically track your trips or it's a good backup if a trip isn't recorded. You will manually enter all of the data about your trip into the app. Manually entered trips will not have a timestamp for the trip since it was not tracked using the GPS system.
One of the most frustrating experiences for a driver that is relying on Everlance to track accordingly for mileage reimbursement is when a trip doesn't record. This can happen for a few different reasons and is, usually, one that is easy to fix.
Whether your drivers have an iOS device or Android device, the way to resolve the tracker issues will generally be the same. Our Help Center articles are always a great starting point for tracker issues.
Outside of those two articles, the best place to look when a driver experiences tracker trouble is within the Tracker Checklist within the app. This will let you know if the app is experiencing any issues that can be easily resolved. Within the Tracker Checklist, you want to make sure everything has a green checkmark. If it says FIX, tap on it and you will be directed to the phone settings.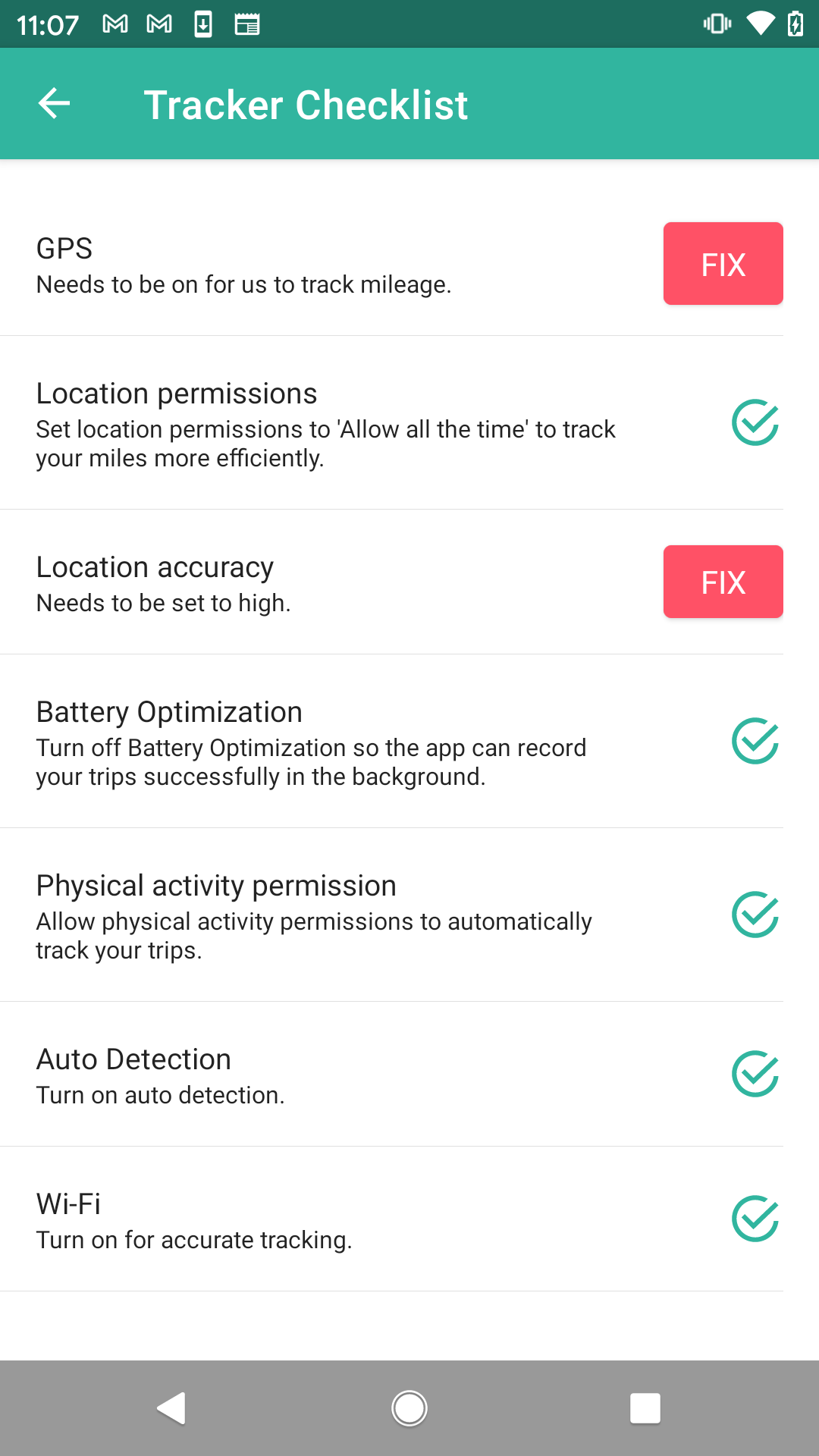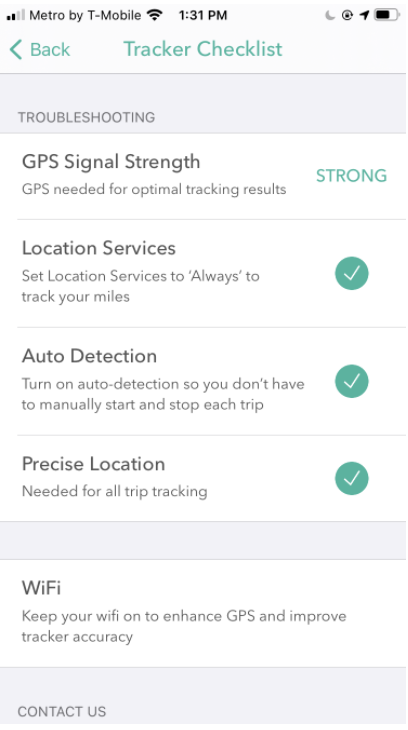 * Reach out to our Support and Success departments with questions and feedback; we love hearing from you! Support can be reached at support@everlance.com or by phone at (872) 814-6308.