An Everlance Business account offers lots of powerful features, including Approval Flow for mileage and expense Reports and unlimited automatic mileage tracking!
If you wish to unlock the Premium features on the Team Dashboard (including Advanced Reporting features) and grant your Team Members access to the Premium features from within the app (click here to see a complete list of the in-app features available with Everlance Premium), please follow the instructions below:
Step 1: Open the Dashboard and click
"Unlock Unlimited Trips"

located towards the top of the screen.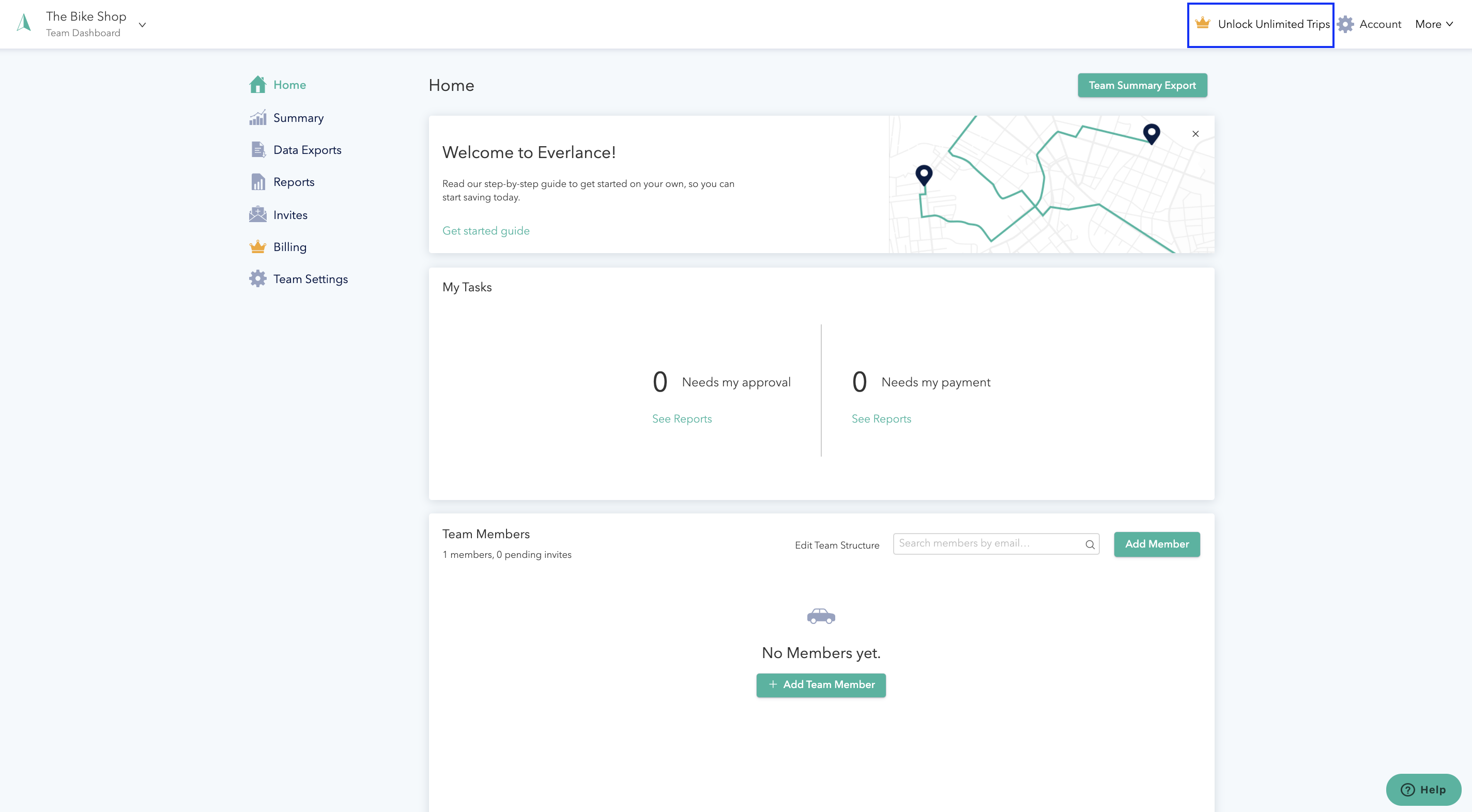 Step 2: Click the toggle switch to select either the Monthly or the Yearly plan.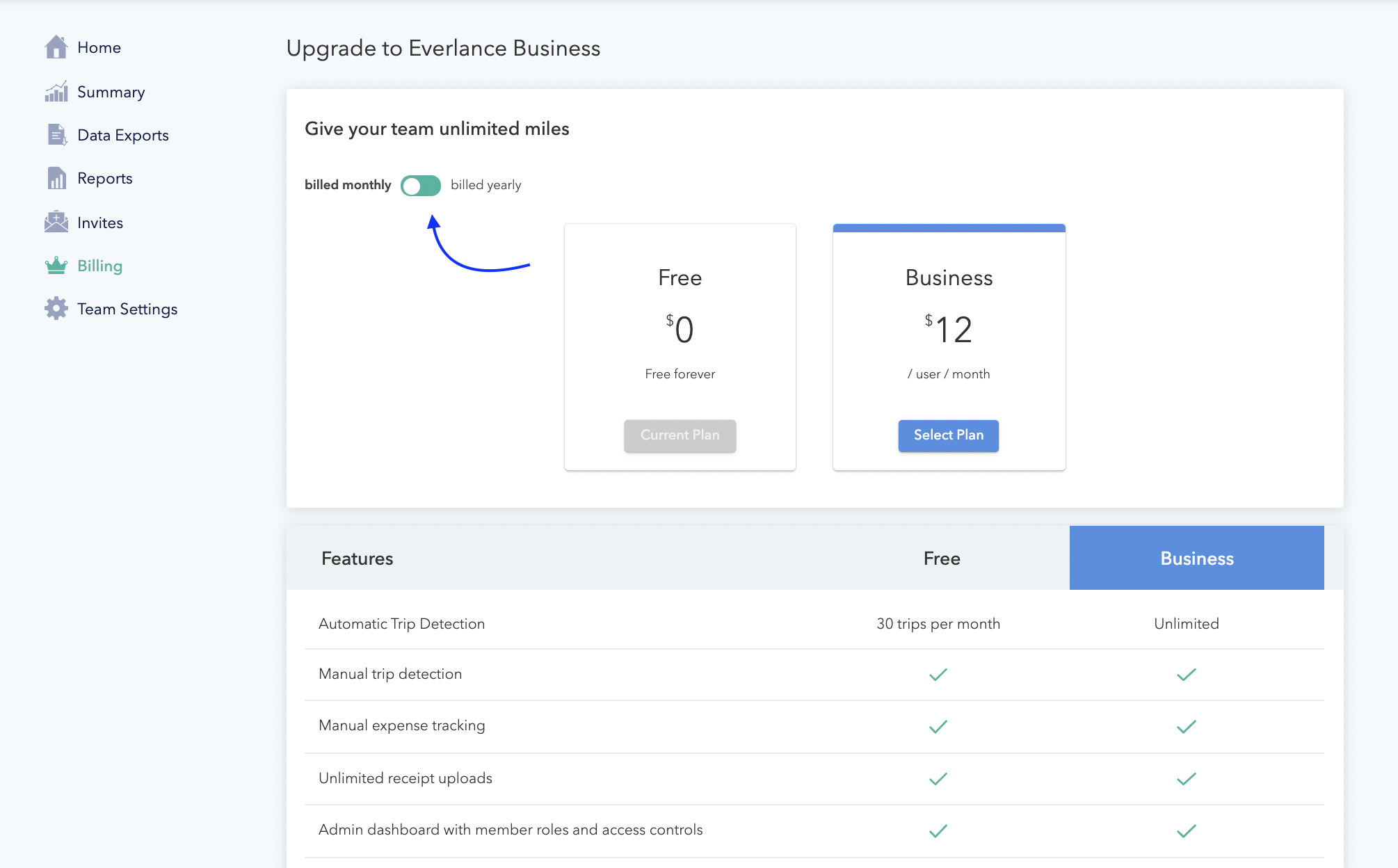 Step 3: Enter the number of team members that will be using Premium features and enter your payment info, then click "Subscribe".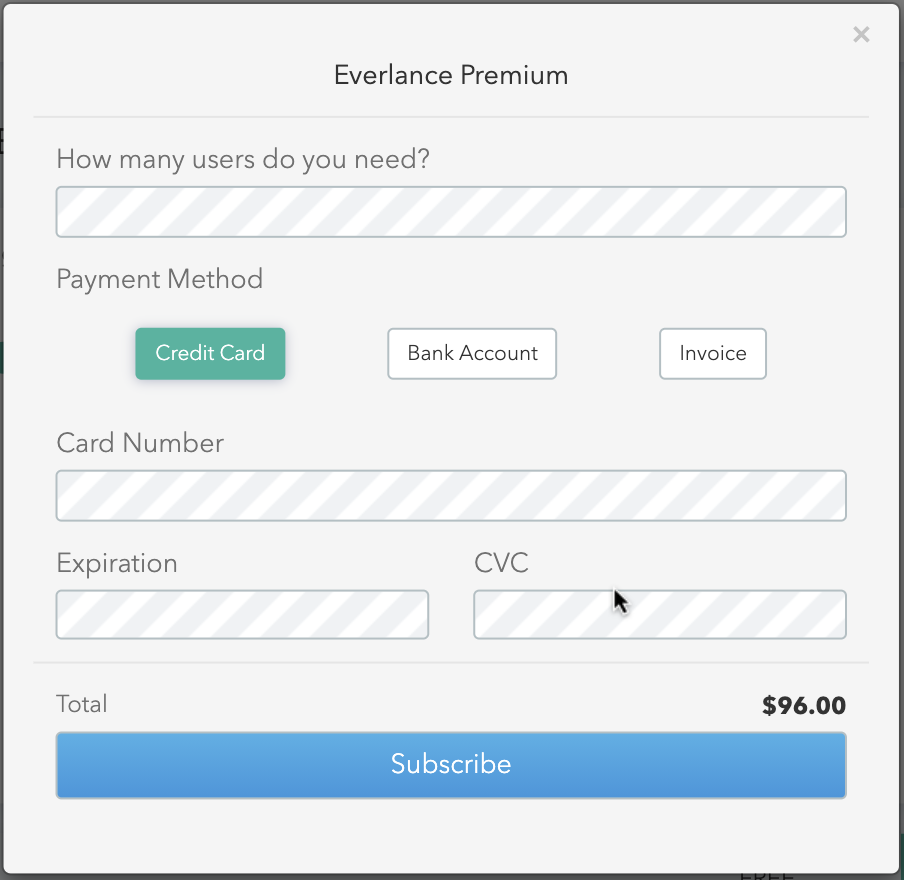 Step 4: Please have your Team Member(s) refresh the app(s) on their phone(s).
Tah-dah...you're all set!
You should now see the correct amount of seats you'll be charged for in your next invoice. Please keep in mind that there may be Overage Charges if the number of members shown in the Overview exceeds the number of seats in your plan by more than the one allotted Owner seat.
If you need help removing members to prevent Overage Charges, please click here.
If you're having difficulty changing the number of seats, please reach out to support@everlance.com. As always, we're here to help!