If you need to one, multiple, or even all reports, here's how do to do it:
Step 1: Go to the Reports tab on the left sidebar menu.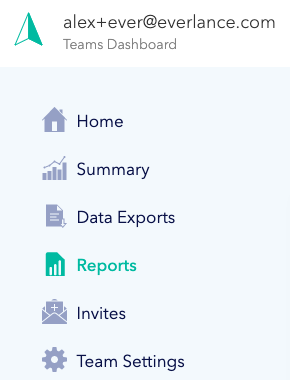 Step 2: Scroll down and make sure you're on the All Reports view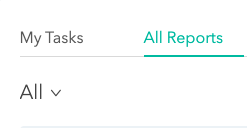 Step 3: 3a) If you need to download all of the reports, select place a checkmark in the first box in the view. A Download (All) button will appear.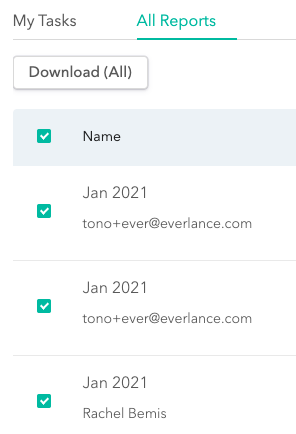 3b) If you need to download just a single (or a few reports), place a checkmark next to the ones you wish to download and the Download button will appear for you to press.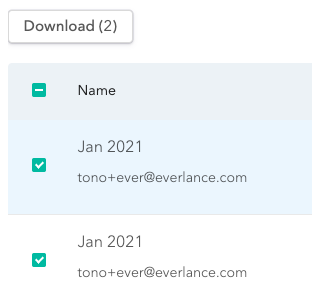 Step 4: Press the download button and then re-confirm: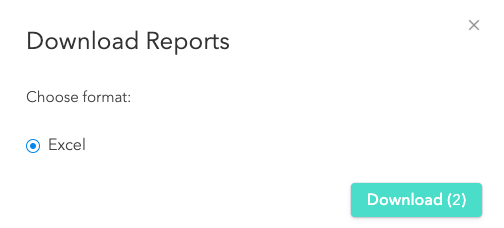 Step 5: The reports will then be emailed to your email and you're done!
If you have questions, please email us at support@everlance.com. We're happy to help!