Need to update the payment information for your account? Follow the steps below!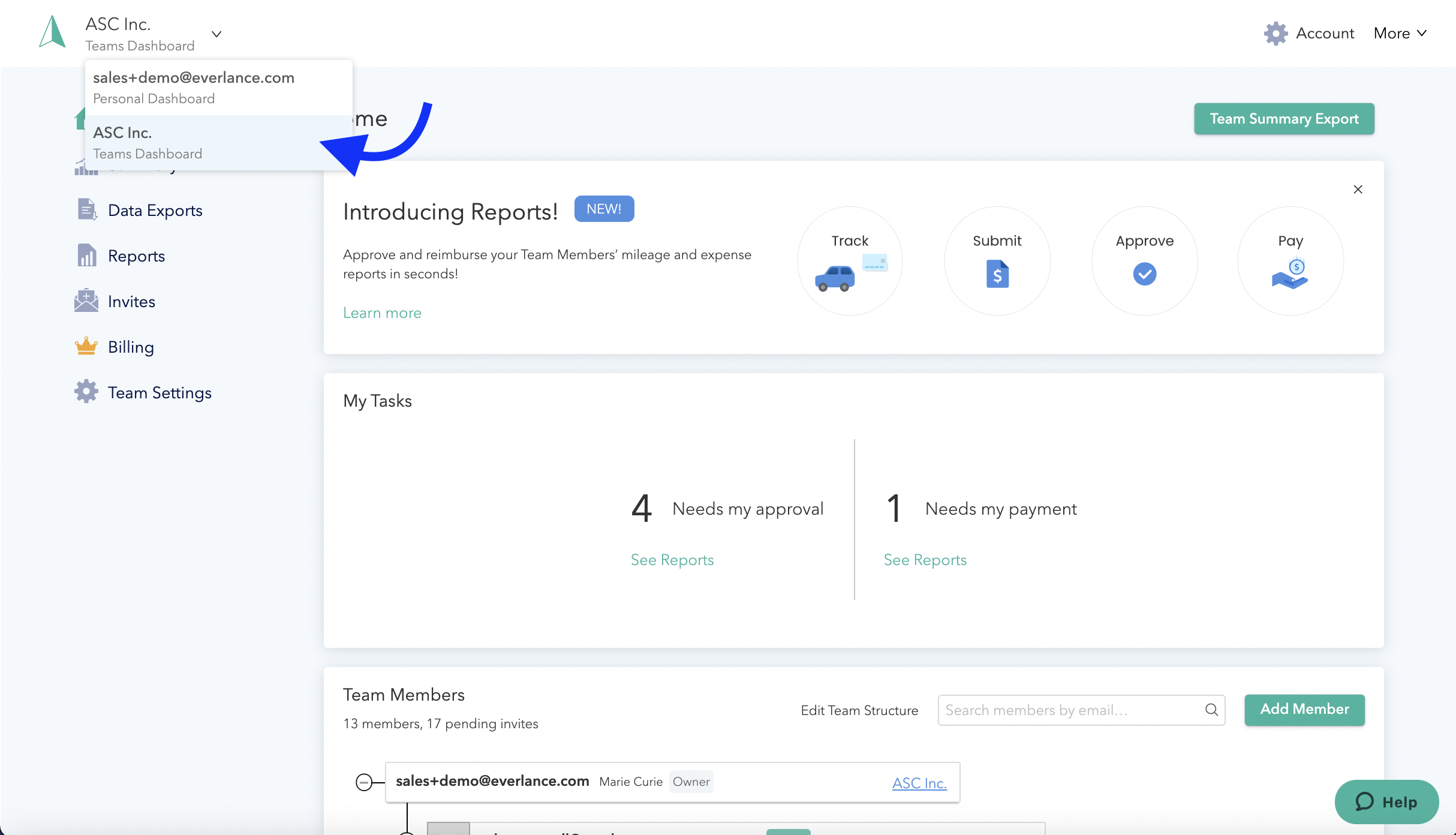 Step 2: Click on the "Billing" page.

Step 3: Scroll down to the Payment Method section and click "CHANGE" to update your payment information.

Step 4: Choose between Credit Card, Bank Account, or an emailed Invoice.



Step 5: Enter your information and click "SAVE PAYMENT INFO" to save your changes.
If you'd like the invoices sent to an email address other than your own, please reach out to support@everlance.com so we can help. If there's anything else we can do, please don't hesitate to let us know. We're always here for you!