To view data export for a Team Member, head over to the Dashboard and follow the steps below: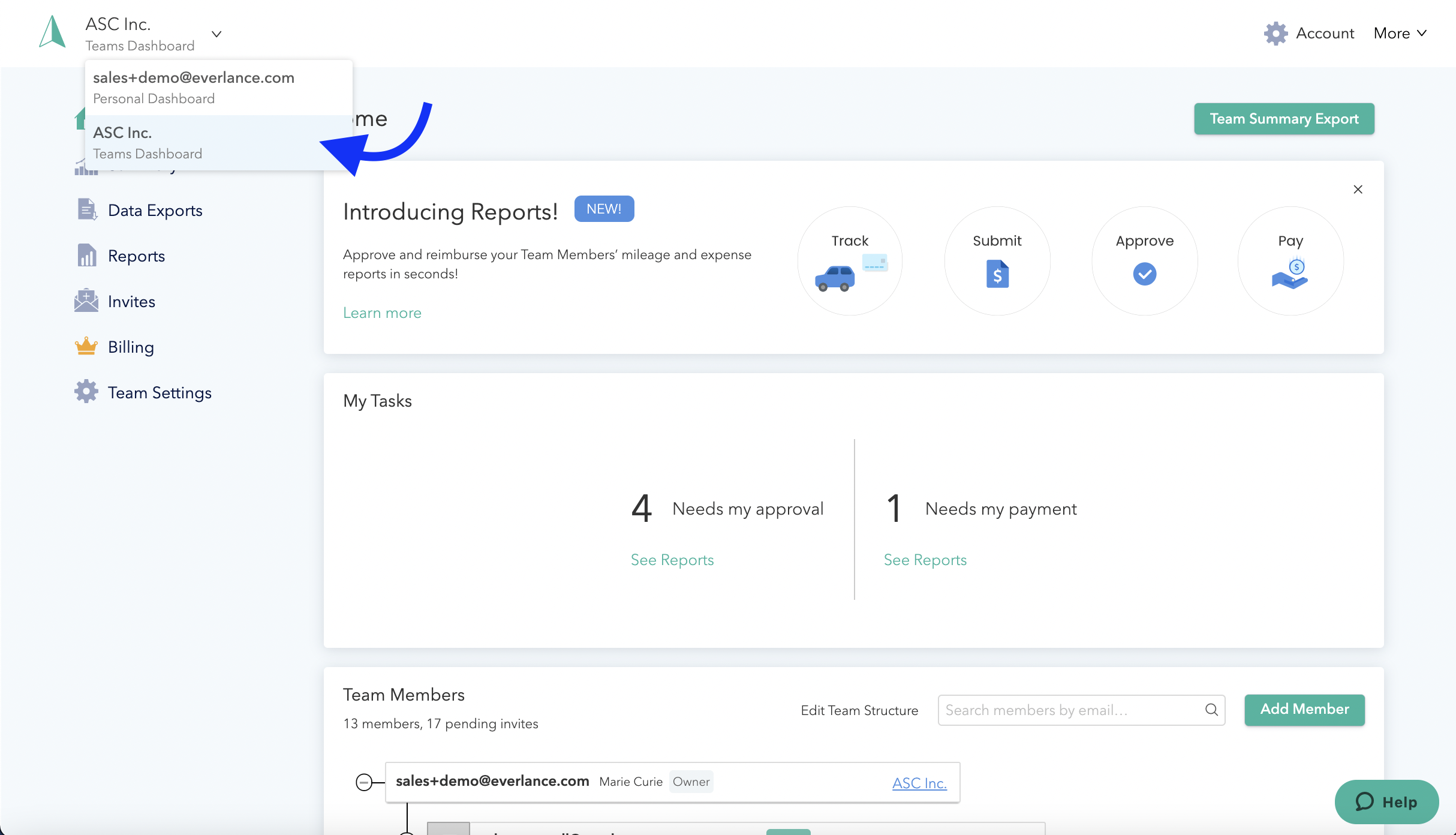 Step 2. Click on
Data Exports

and then click

+ New Export.

This will take you to a page where you can generate Team Summary and individual By Member data export.
Step 3: If you're looking for just an individual Member, choose the Member from the dropdown menu and select their email address. Choose the dates you need as well.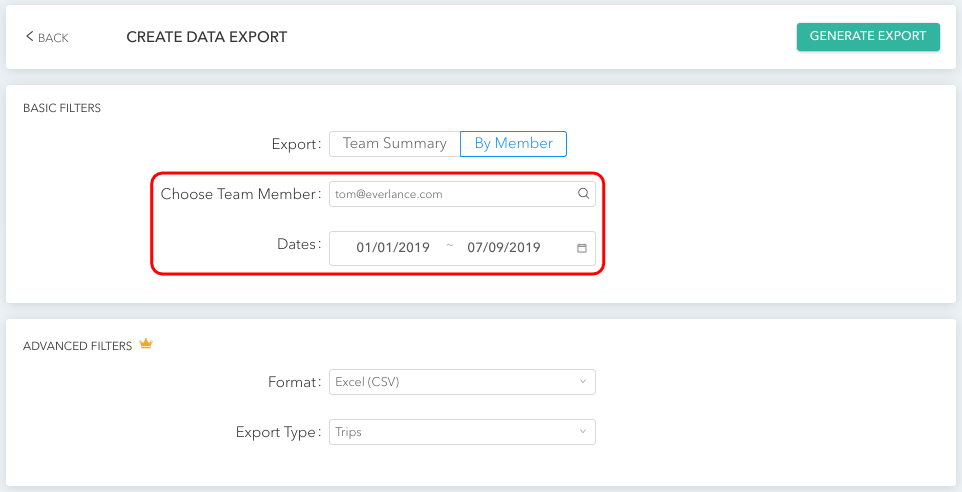 If you're generating a Team Summary export, specify the dates and the Team or Sub-team.
Step 4: Select the Advanced Filter options to create the data export you need. Choose a PDF or CSV format as well as the Export Type you need (All, Trips, or Expenses).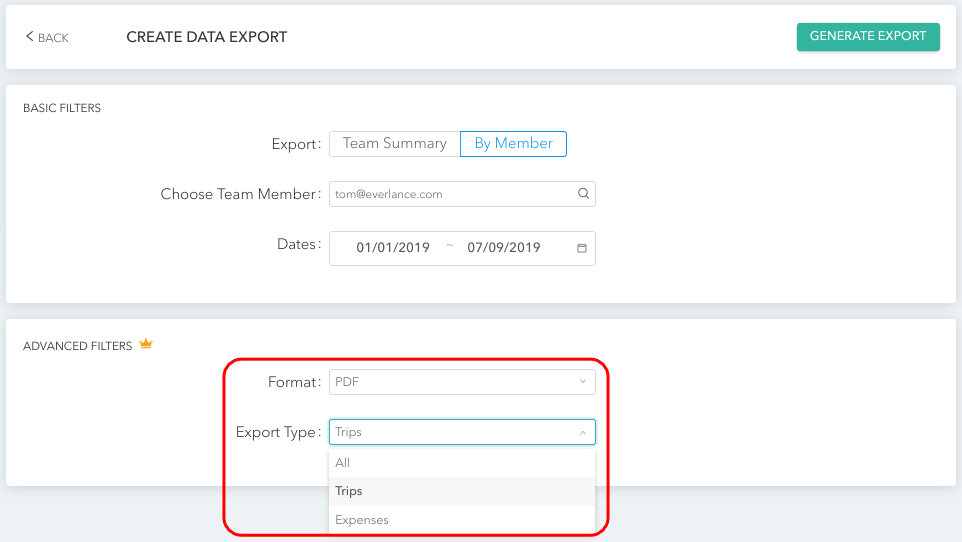 Curious about what the different reports will look like? Click here.
Step 5: Once you're done, click
Generate Export

.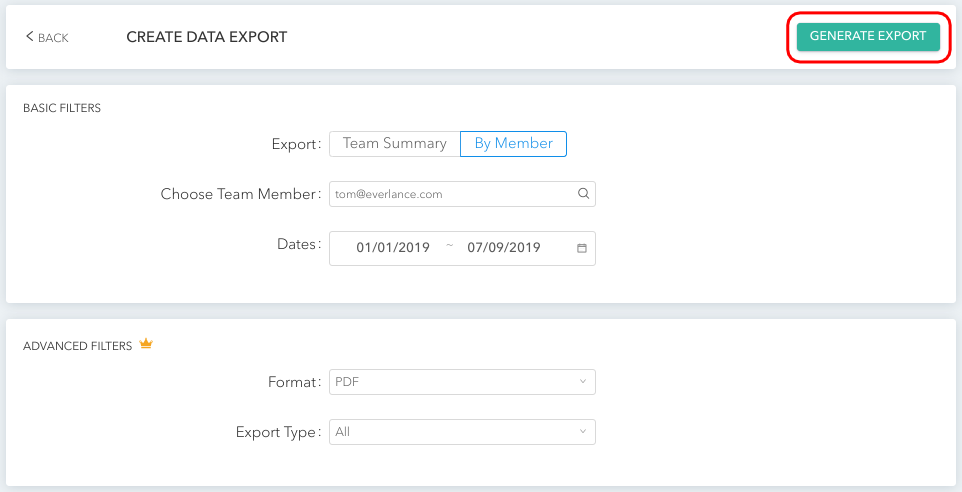 Step 6: Click the Download arrow to download the data export of your choosing or wait for the report to be sent to your email once it's generated.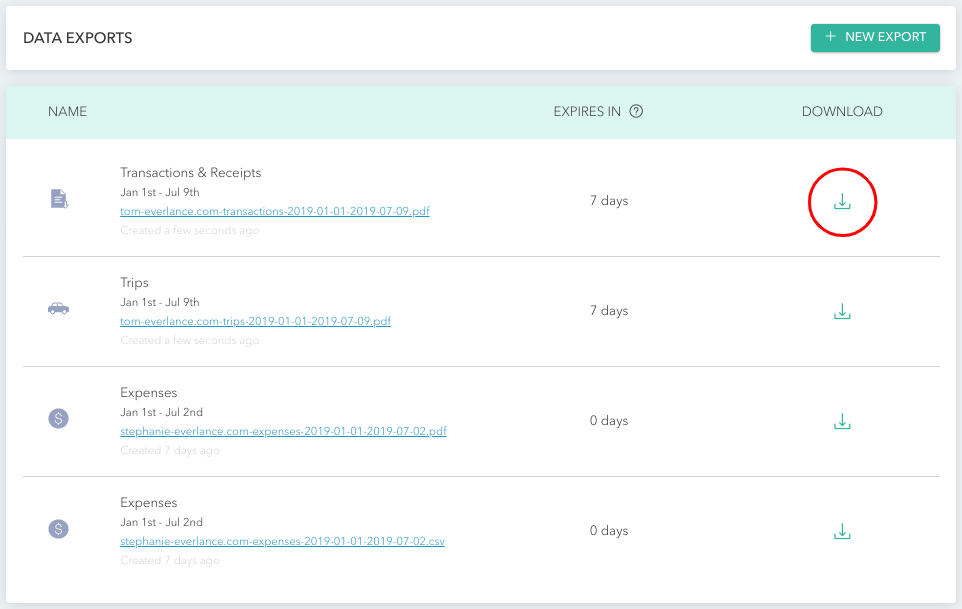 *Click below for a video tutorial:
Have a question? Send us a message at support@everlance.com. We'd love to help!