Looking to update your member's mileage band? As a Super Admin or Account Owner, you'll be able to adjust the mileage band of your employee to reflect changes in business needs, cost management, or shifts in work responsibilities.
It's important to know that adjusting a driver's mileage band will increase or decrease the employee's fixed and variable rates. This is to avoid taxability and to ensure fair and accurate reimbursements for business-related mileage expenses.
After their mileage band has been updated, your employee will receive an automated email letting them know their program has changed and reminding them to check the app for their new rate.
To proceed with updating your employee's mileage band, follow the steps below:
Step 1: Log in to your Team Dashboard
Step 2: Click on 'Members'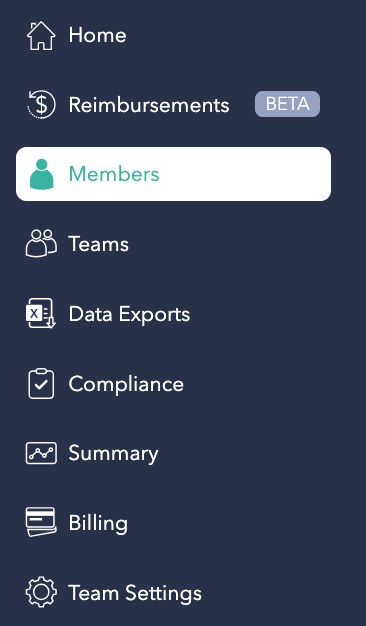 Step 3: Double-click on the team member you want to make changes to. If needed,
utilize the search bar to find members by their name, email, or ID.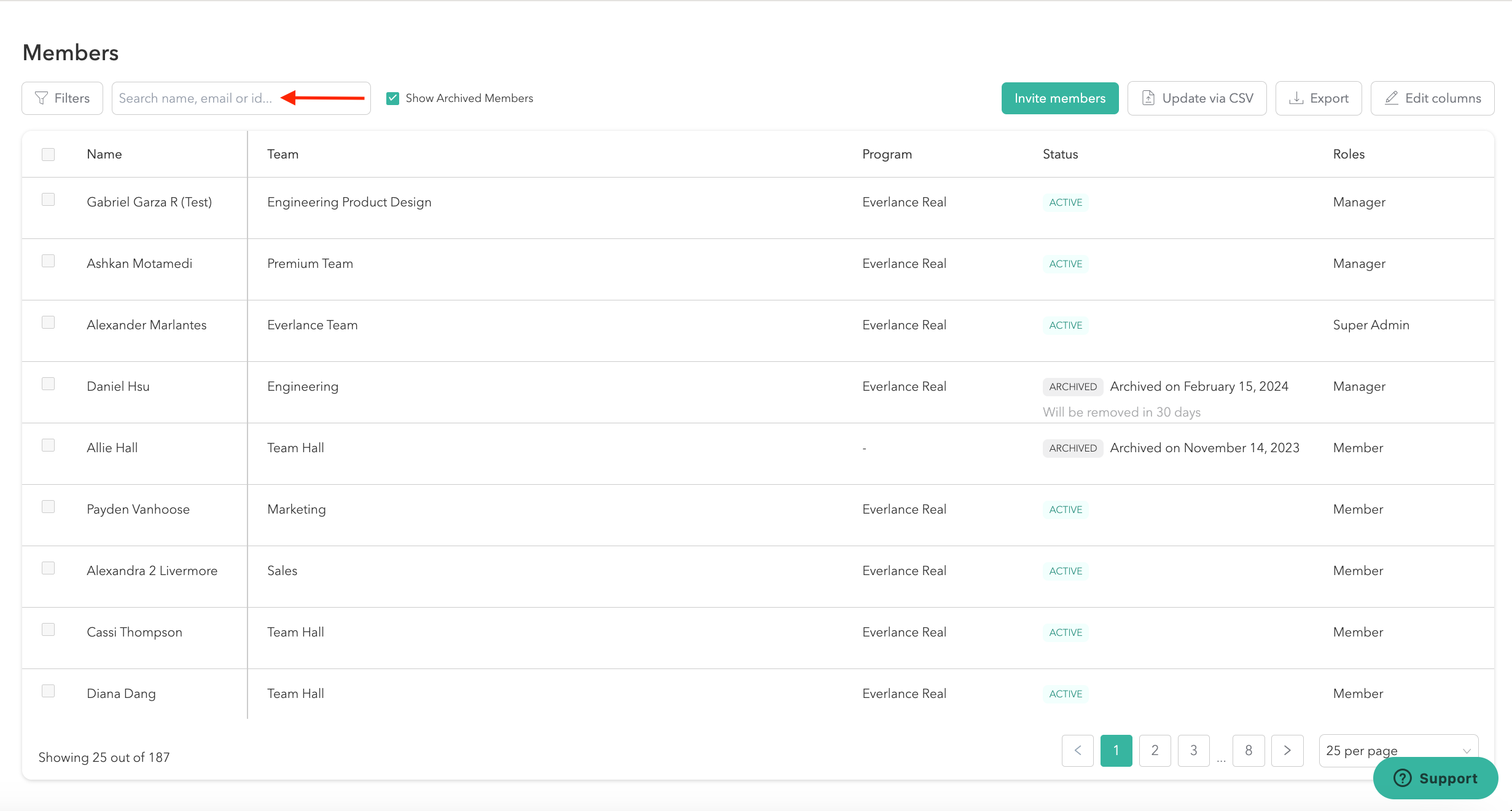 Step 4: Click on 'Program' and Enter their new mileage band under 'Annual Business Miles'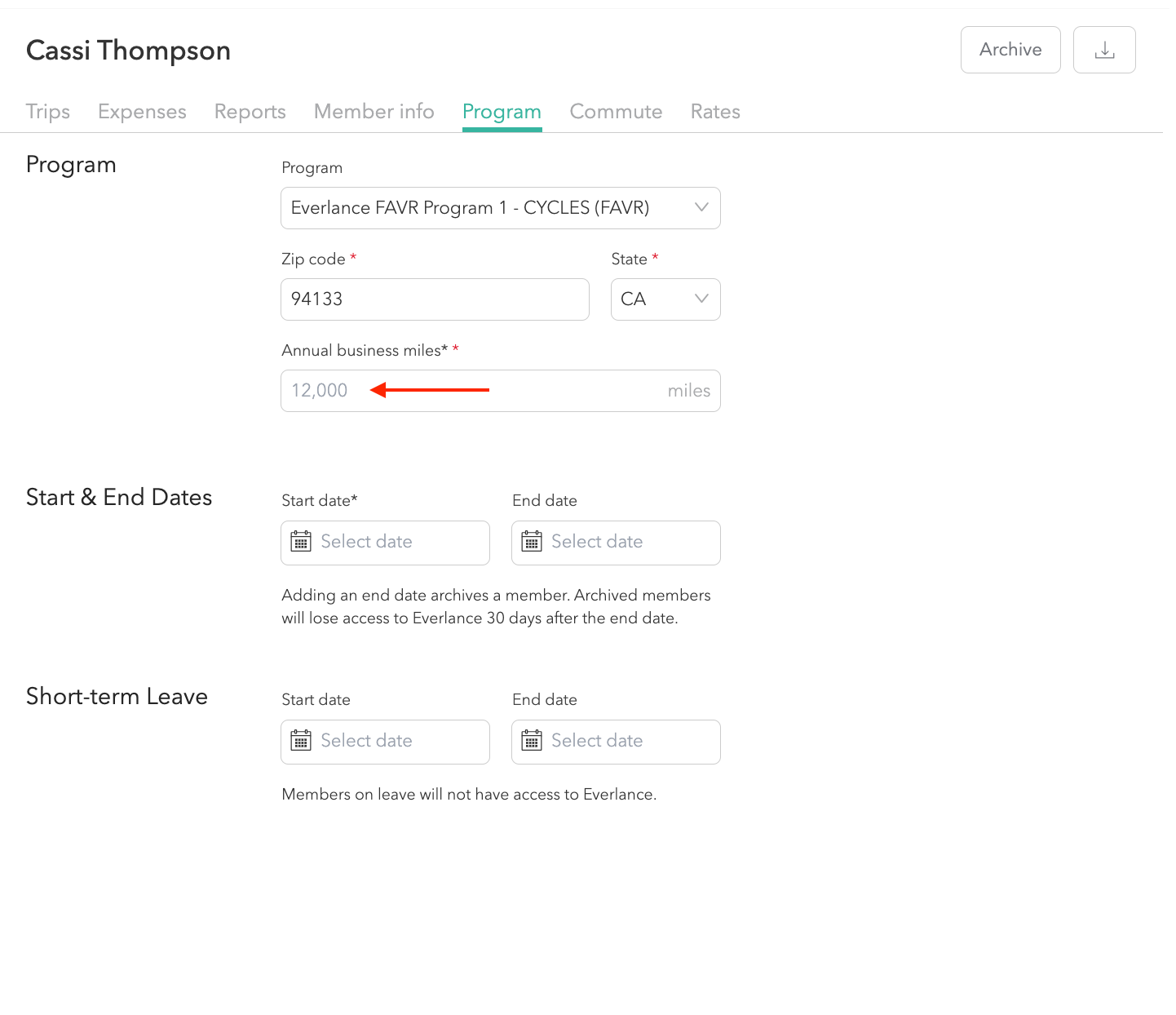 Step 5: Click 'Save' at the bottom of your screen.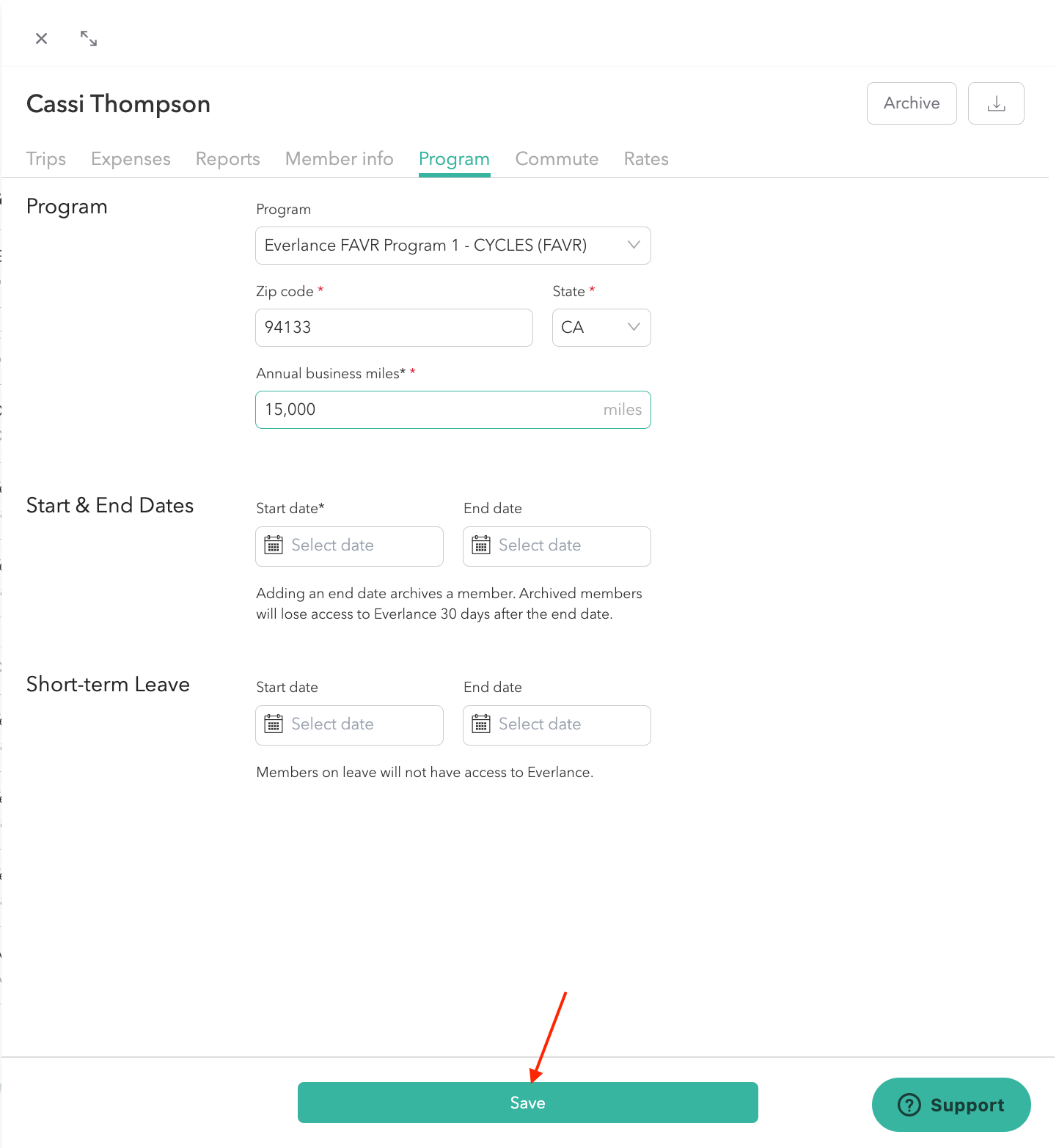 You're finished! You've just adjusted your member's mileage band.
Customer Support:
If you need to contact support or have questions, please check out our help center at help.everlance.com or reach out at support@everlance.com or by phone at (872) 814-6308 (USA) or (877)704-2687 (CAN). Our office hours are 9am-5pm EST Monday - Friday and 9am-1pm EST on weekends.