If your organization comprises multiple teams or departments, you can utilize the Team Tree feature to create a clear visual representation of your team's hierarchical structure. It's important to note that the Team Tree feature is solely for visualization purposes and does not impact or reveal the approval workflow. If you need to view or modify the approval process, simply go to Schedules and modify your approval flow from there.
To view your Team Tree, follow the steps below:
Step 1: Go to the Teams page of the Team Dashboard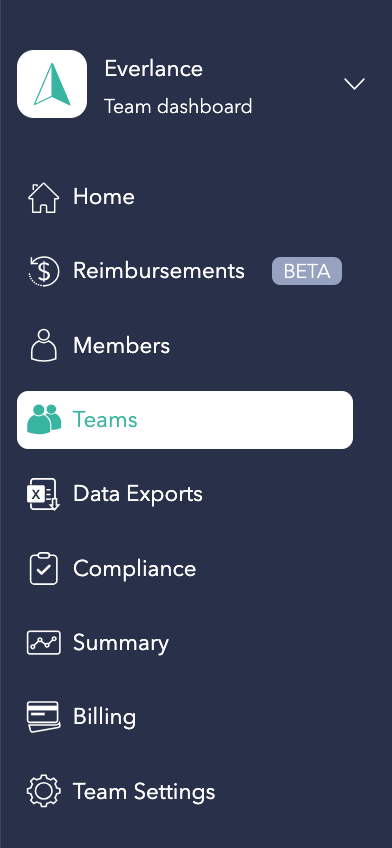 Step 2: Select Team Tree in the left corner of the Teams page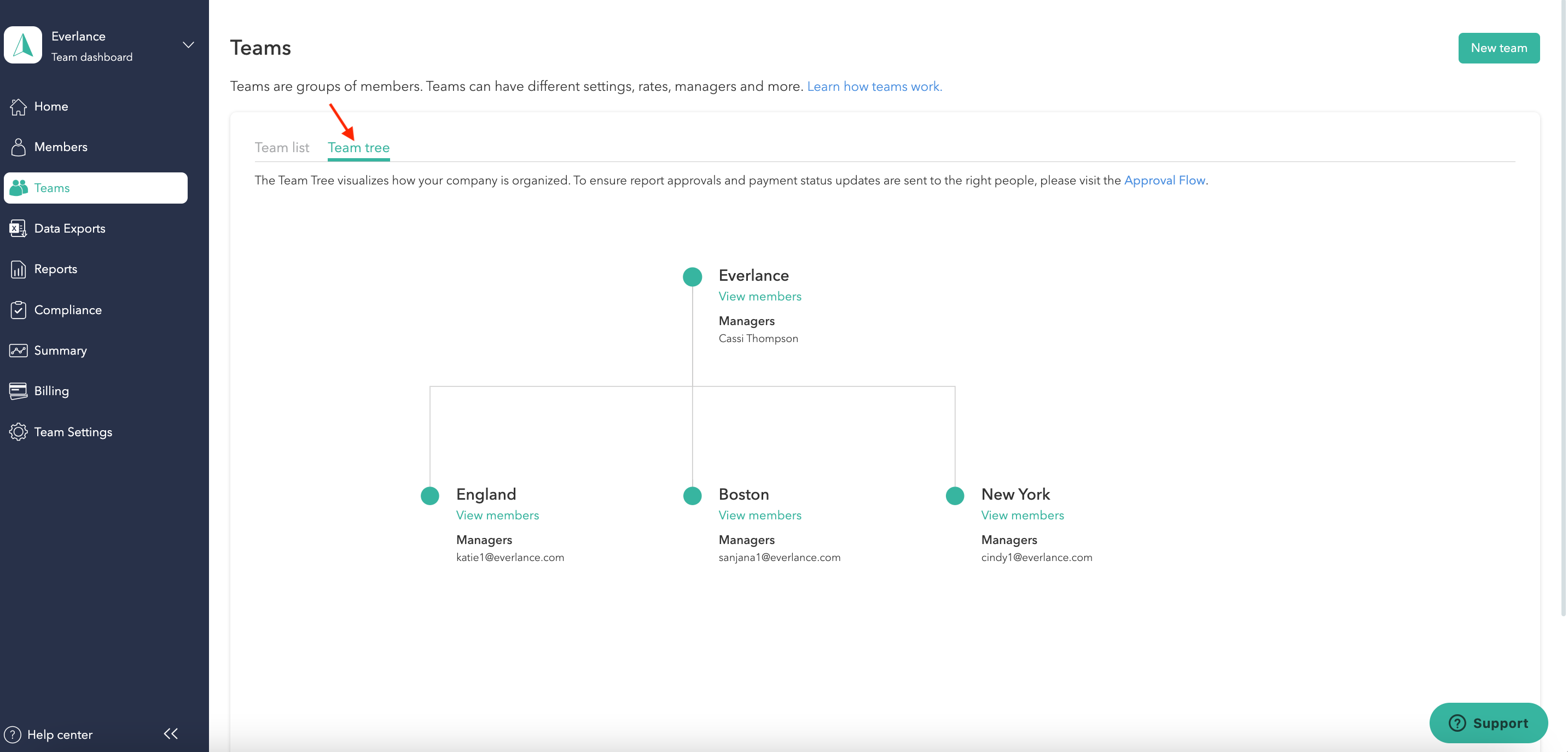 Step 3: A map of your organization teams will appear. Zoom in and out as needed.
Step 4: Select View Members under the team name to view the list of team members you want to see.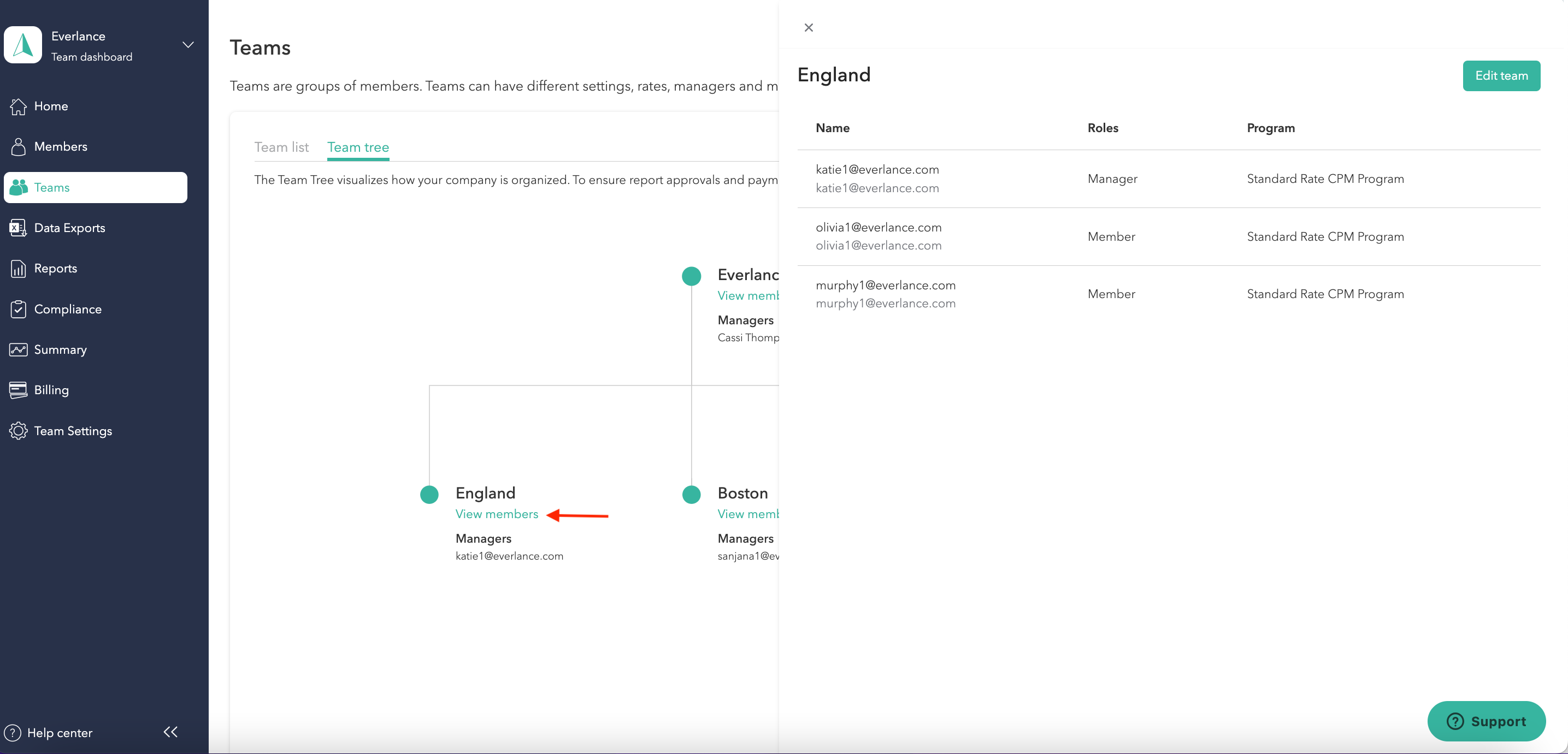 You can click on the individual team member if you need to see their profile.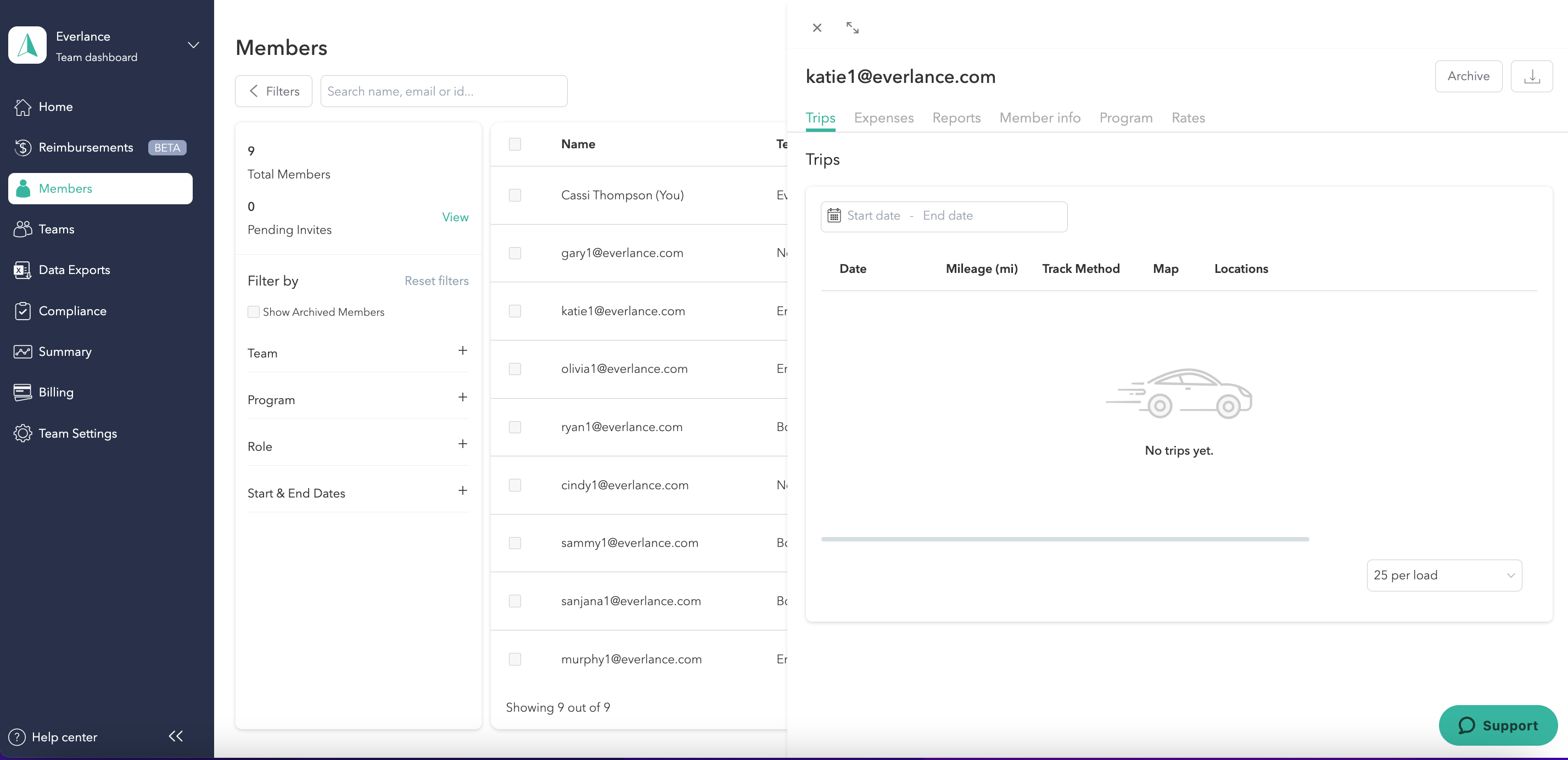 Customer Support:
If you need to contact support or have questions, please check out our help center at help.everlance.com or reach out at support@everlance.com or by phone at (872) 814-6308 (USA) or (877)704-2687 (CAN). Our office hours are 9am-5pm EST Monday - Friday and 9am-1pm EST on weekends.