You can now generate a data export in an Excel format instead of CSV or PDF formats.
Excel exports have the ability to filter set up automatically within the export so you no longer need to set up the filter options manually.
We are going to demonstrate how to use these filtering options to get the information you need.
Step 1: Export your data. The report will be emailed to your account email address. Once you receive the email you will click on the green Download Trips XLSX button.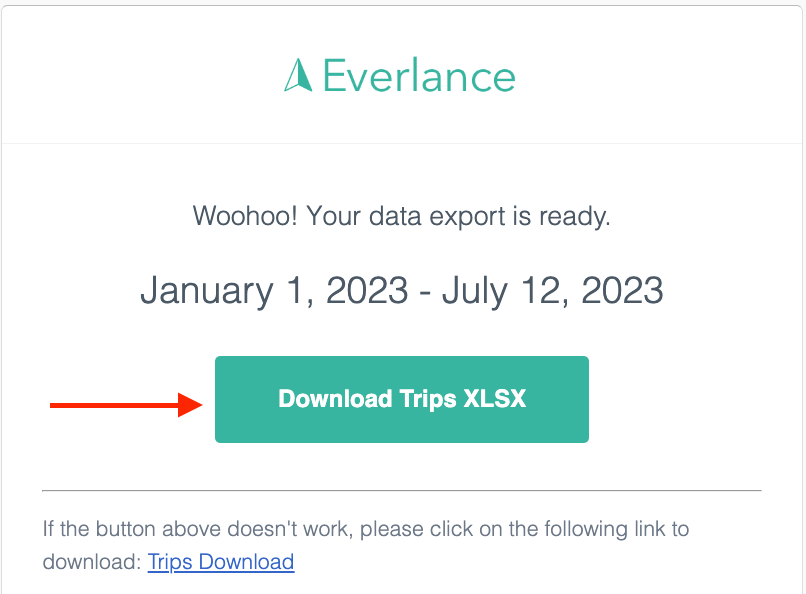 Step 2: Once your export has opened it should look similar to this. You will see all of your trips with each category having a drop-down arrow that you can click on to filter (the red arrows point to where to locate this).

Step 3: In this example, we will show you how to filter your trips by Date (but you can do it by Purpose, Business, Place, etc). Click on Date to bring up the dropdown menu.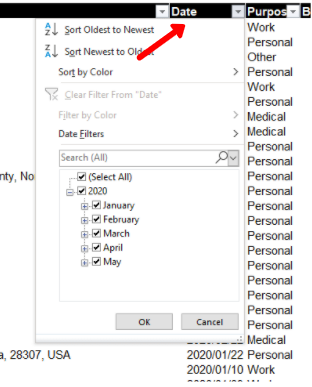 Step 4: Click Select All to remove the checkmark from all of your dates.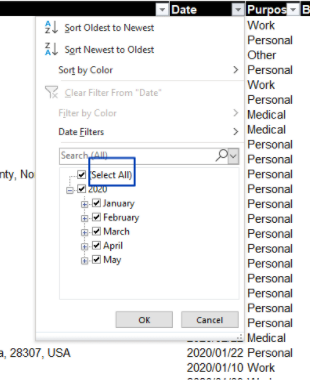 Step 5: You can now click on the Dates(s) you are wanting to view. Once you've highlighted the dates you need, click Ok.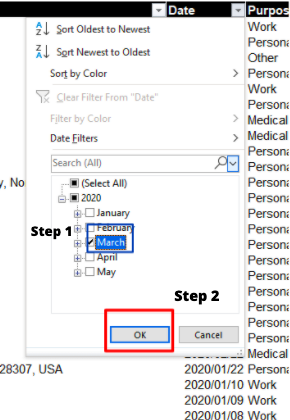 Step 6: Once you've selected "Ok", the new view will show just the trips for the dates you have filtered: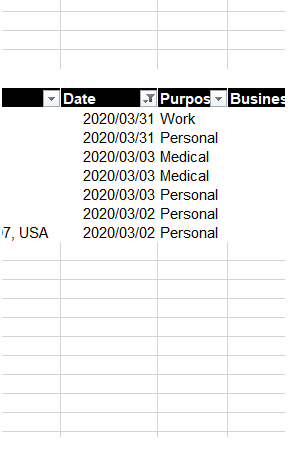 Step 6:To remove the filter Date to return to the original report view, click the dropdown menu for Dates and select "Clear Filter from Date"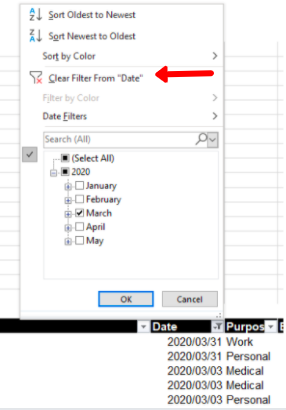 All Trips are now displayed like they were in the beginning!
Customer Support:
If you need to contact support or have questions, please check out our help center at help.everlance.com or reach out at support@everlance.com or by phone at (872) 814-6308 (USA) or (877)704-2687 (CAN). Our office hours are 9am-5pm EST Monday - Friday and 9am-1pm EST on weekends.