Although the default setting for the Everlance app is miles, you can switch to kilometers by tapping a single button. Read the instructions below for a quick tutorial.

Step 1: Tap the Settings icon in the top left corner of the app


Step 2: Go to Profile & Settings


Step 3: Tap the Use Kilometers toggle to turn it ON (green is on and grey for off)and then tap Save at the top right of the screen. Your Trip Card will now read kilometers.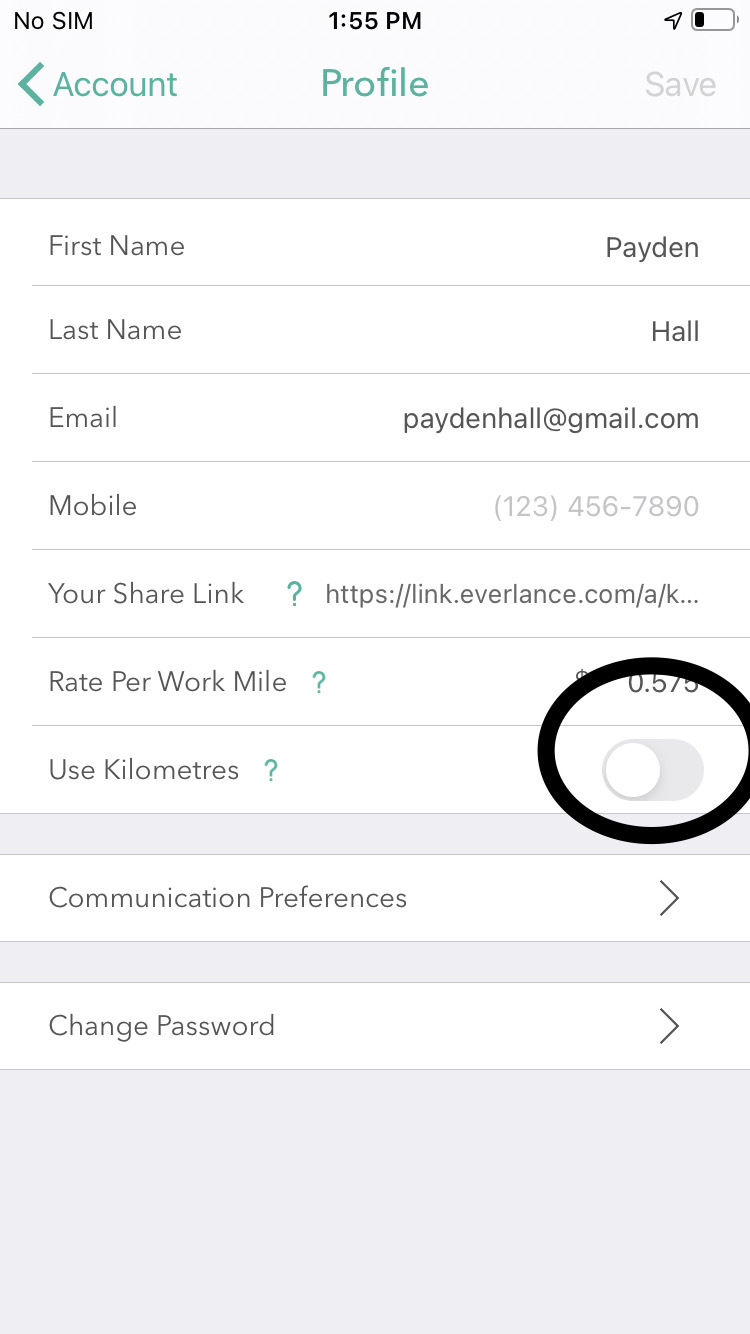 We love hearing from you! Support can be reached at support@everlance.com or by phone at (872) 814-6308. Our office hours are 9am-5pm Monday - Friday and 9am-4pm EST on weekends.