If your employer uses Everlance to record work-related mileage and issue reimbursement, they will select a CPM or a FAVR plan for your reimbursement program. Based on the rates determined by your employer, Everlance will help you keep track of how these rates are applied and understand how each mileage report is broken down based on your rates and commute deduction policies (if applicable) provided to us by your employer.
While some answers can be complex, we hope the following general information can give more insight. 
To begin, select your program: 
If your employer has selected a Cost Per Mile (CPM), you are issued a flat rate per substantiated mile (recorded and approved in the Everlance app).
You can see the details of your reimbursement program and team information on the app's Home screen or Dashboard and select "View Team."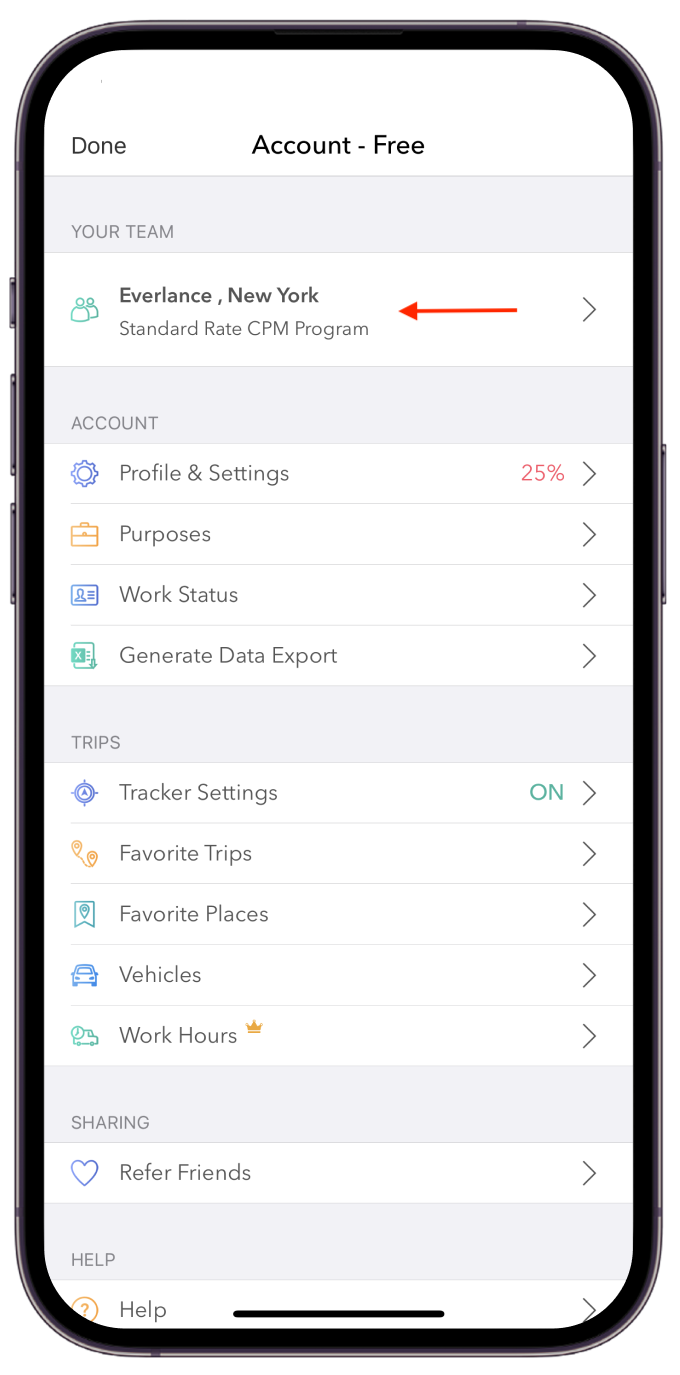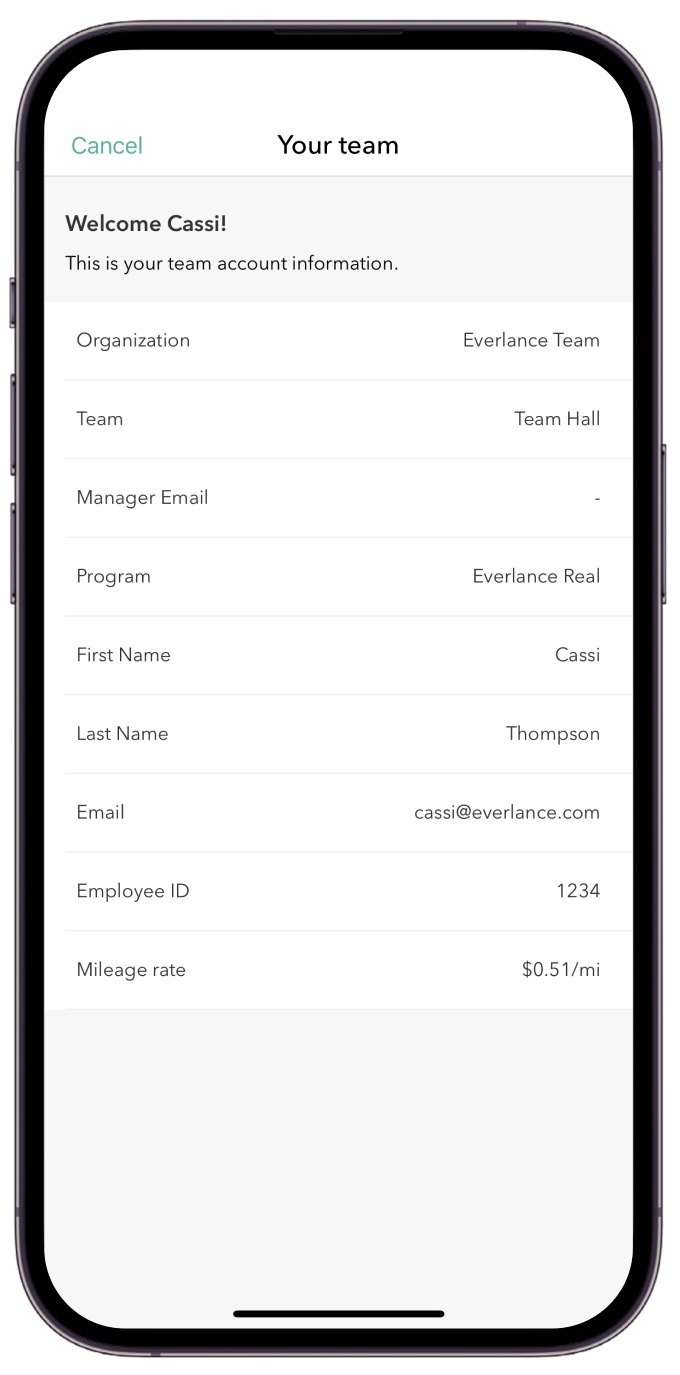 In addition to this flat rate per mile, your reimbursement program may also have a daily commute deduction, such as 10 miles/day or up to 20 miles off of the first and last trip of the day.


In the report detail, you will see your commute deduction applied by hovering over the tooltip of the net mileage.

In this example, the policy of 20 commute miles/day and 1 day in the report:

With 258.9 gross miles deducting 20 Commute miles = 238.9 reimbursable net mileage

The mileage value you see in the report detail is based on the mileage value of all trips in this report divided by the net mileage.  

The total trip value is $100.34, so it is divided by the net mileage which = $.42/mile
So now you understand how to read the report detail!
This is an example of CPM accounts with a single rate with Commute Disallowance turned on. 

For CPM accounts with multiple purposes with custom rates, the rate will read as a weighted average
Because driving for work comes with certain fixed costs-- that you generally have to pay regardless of how much you drive --the fixed payment primarily incorporates the following cost inputs, based on the FAVR plan vehicle that your employer assigns to you:
Vehicle depreciation(this is the largest component)
Auto insurance premiums
Taxes
License and registration fees
In general, your Fixed Payment will remain consistent month-to-month. These Fixed Payments also factor in your geographic location(such as insurance rates or local tax and registration fees)and the number of business miles you are estimated to drive annually. Your estimated annual mileage is sometimes referred to as your "mileage band" and your employer initially provides this range. If your driving patterns significantly deviate from this projection, you may be assigned a new mileage band to reflect a new annualized mileage estimate. Everlance will notify you if your mileage band assignment changes.
How is my Variable Rate calculated?
Because some costs of operating a vehicle will depend on the amount you drive, the variable rate primarily incorporates the following cost inputs, derived from the FAVR plan base vehicle that your employer assigns to you:
Gas prices and fuel consumption(this is generally the largest component)
Tire wear/replacement
Maintenance costs
Each month, your Variable Rate is recalculated to reflect changes in average local fuel prices and associated costs over the previous month. This Variable Payment, plus your scheduled Fixed Payment, form your total FAVR reimbursement for a given mileage reporting period.
Will buying a new car change my fixed payment?
No. The FAVR payment is determined based on the plan vehicle that is set up during implementation with the admins of the account. A new vehicle will only affect whether the driver will be in compliance per the vehicle guidelines of age and MSRP.