If your company is using Everlance to help implement its travel policy and monitor driver compliance, you can see the current status of your employees on the Web Dashboard.
Note: Everlance handles the document review process. The Web Dashboard provides read-only access to an employee's compliance status.
Watch the video or keep scrolling for step-by-step instructions!
Step 1: Click on Compliance on the left sidebar menu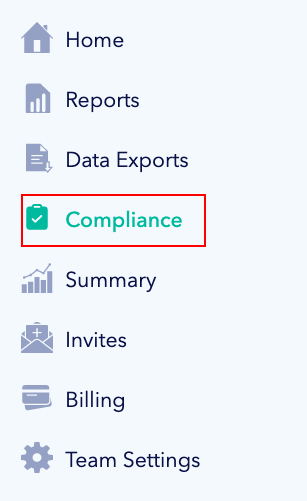 Step 2: At the top of the screen, you'll see a summary of all employee submissions and their status.

2a. Use the search bar to search for a specific team member by email

2b. Or keep scrolling to see a high-level overview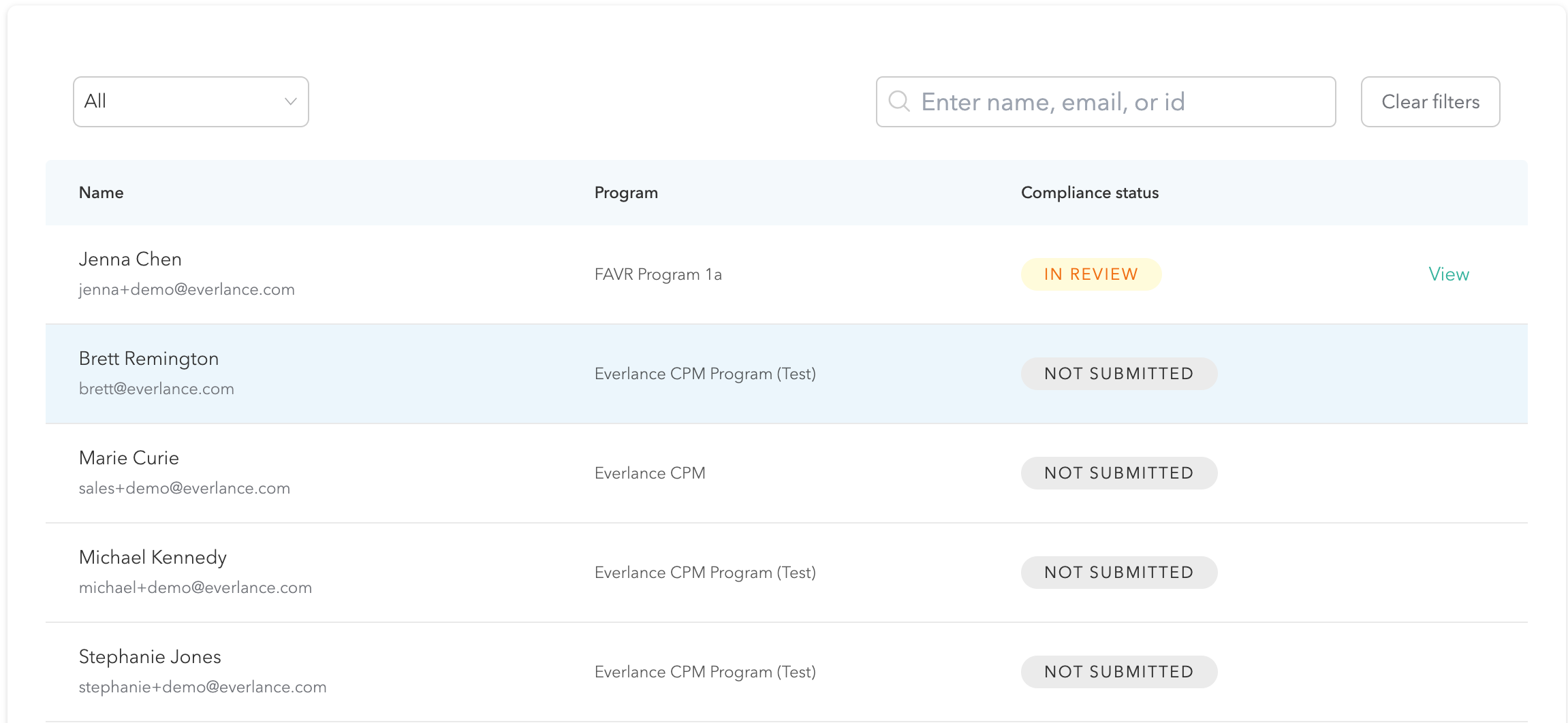 Step 3: Click on the View button next to the employee's name to see specific details.

Step 4: This will take you to a new compliance page where you can see images of the employee's submitted driver's license as well as the declarations policy (if submitted).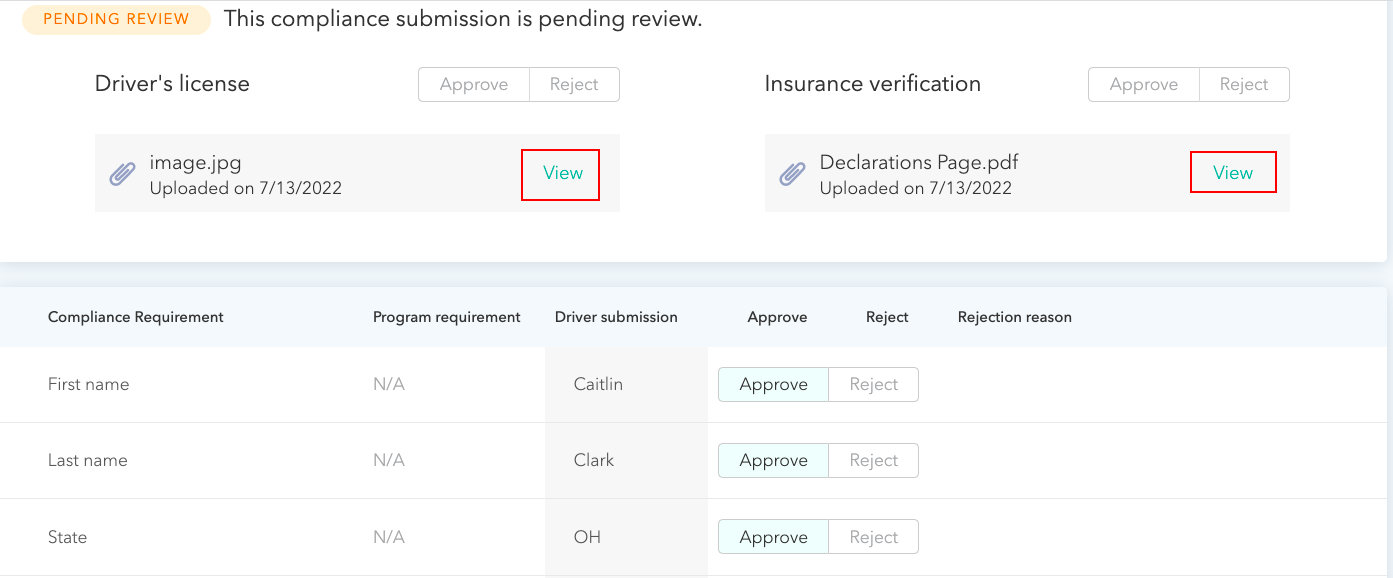 Step 5: If you scroll down farther on the page, you can see additional policy details and if it meets compliance (in this example, it is still pending review).

We love hearing from you! Support can be reached at support@everlance.com or by phone at (872) 814-6308. Our office hours are 9am-5pm Monday - Friday and 9am-1pm EST on weekends.