A GPS-tracked trip is a drive that Everlance captured using GPS. It's an accurate, reliable way to track your driving, from start to finish. Plus, each trip is accompanied by a GPS map so you can easily verify your route.
To use GPS trip tracking, just let Everlance run in the background on your phone. This saves you time and stress—no more forgetting trips and missing miles! 
Who can use this feature?
| | |
| --- | --- |
| | All users can track their driving via GPS on the Everlance mobile app. |
How to set up trip tracking
To ensure that every mile is captured, please go through your Tracker Checklist and review our Tracker Pro Tips.
Step 1: Tap on 'Settings' in the top right corner of your home screen.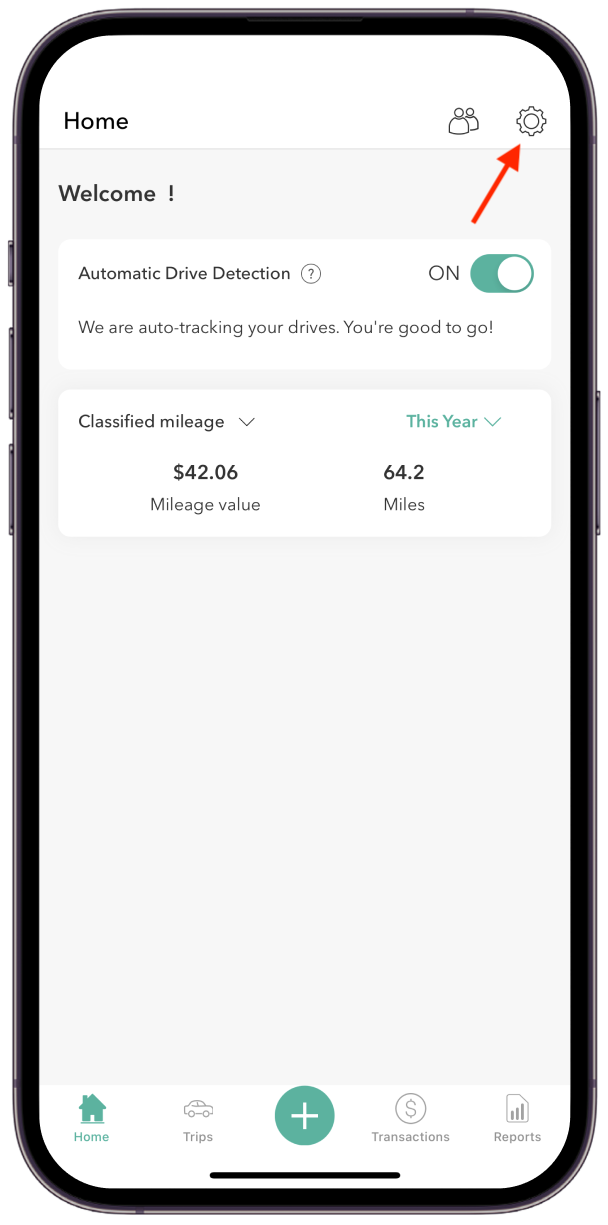 Step 2: Scroll down to 'Tracker Settings'.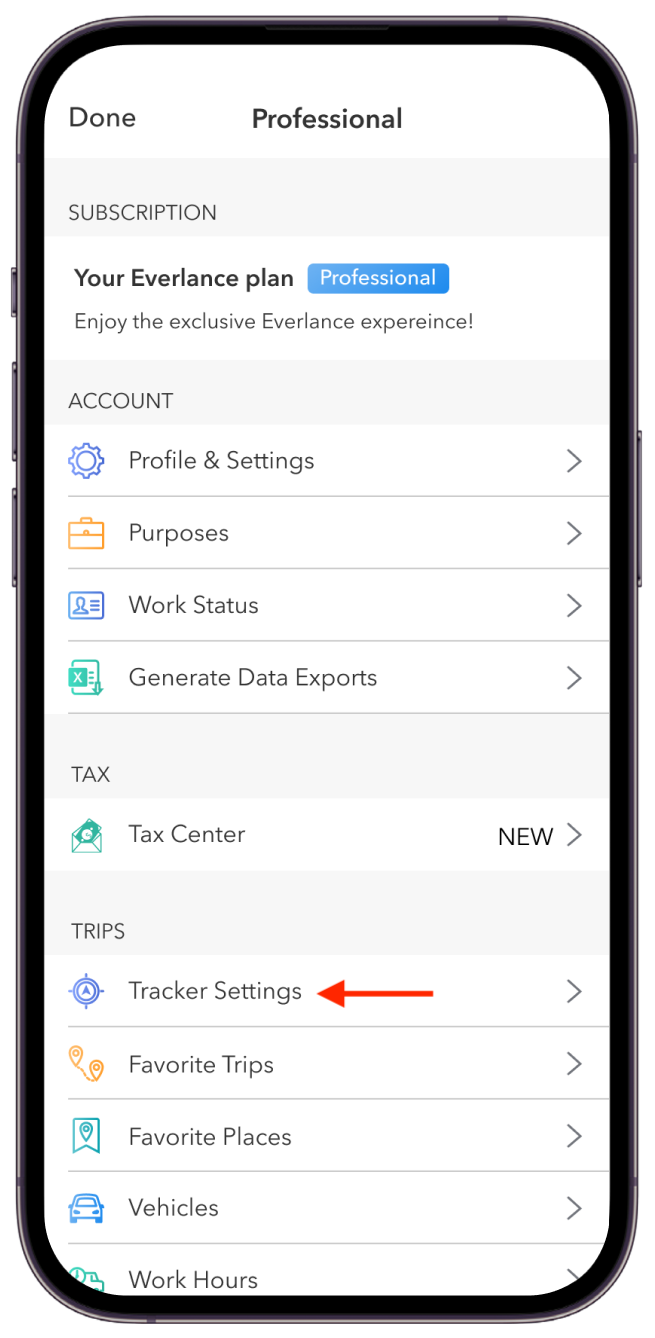 Step 3: Go to 'Tracker Checklist'.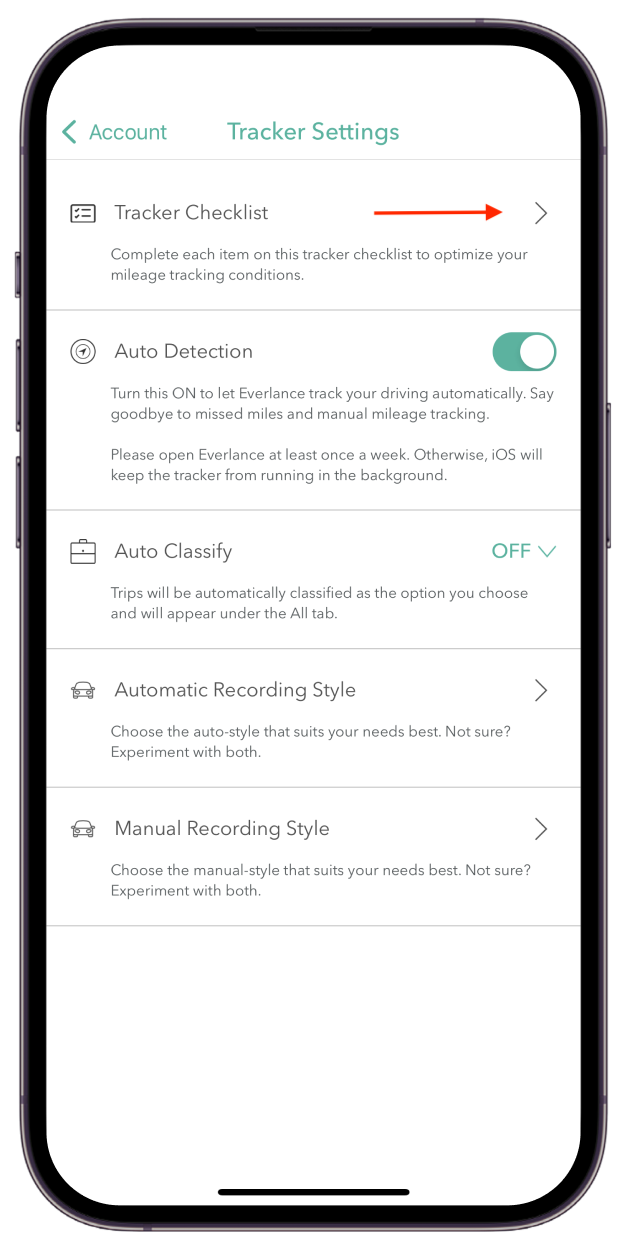 Step 4: Make sure each item is checked and green. If it is not, tap the red 'Fix' button.  All green = good to go!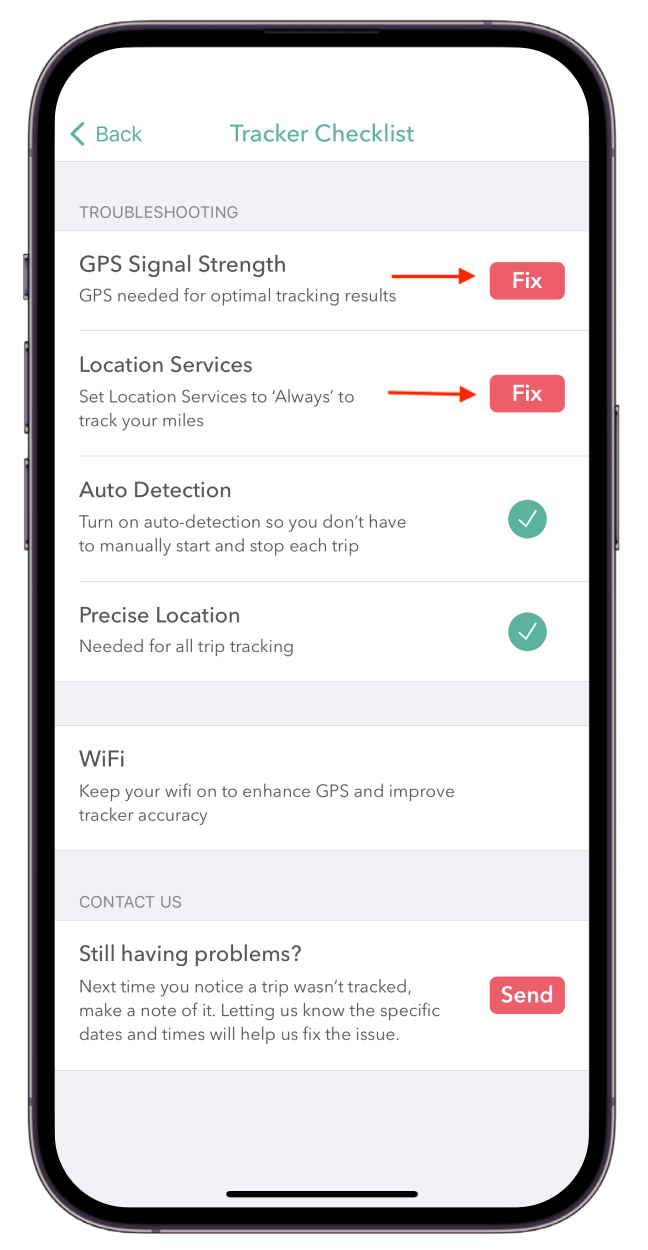 That's it! You're ready to record!
Tracker Pro Tips
Make sure Auto Detection is turned ON

Set Location Service to Always and enable "Precise Location.

Have WIFI ON even when you are driving.

Check your GPS strength within your Tracker Checklist. 

Open the app once or twice a week if not more. 

Make sure your software is up-to-date and that you are running the latest version of the app. 
What are the different ways to track trips with GPS? 
There are two ways to track a GPS trip:
The Auto-Detection feature efficiently tracks trips in the background of a phone, freeing up time. Once trips are recorded, they just need to be classified under your team's preset purpose to be visible to the company. Swipe the Trips to the right to mark them as work-related, or to the left to keep them personal and private. Using Work Hours in conjunction with Auto-Detect can save time down the road. 
Auto-Detection can be turned on and off from the Homescreen of the app.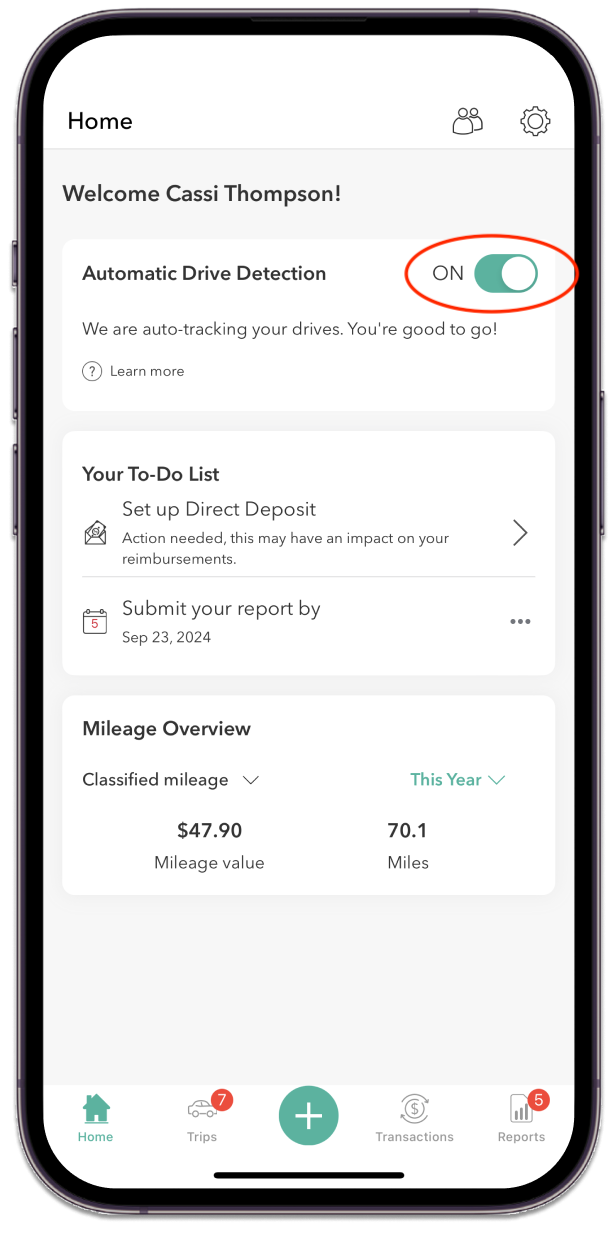 The Start Tracker feature provides a hands-on GPS tracking approach that relies on the user to begin and end each trip. This feature doesn't require auto-detection to be on, though the rest of the Tracker Checklist should be green for accuracy. Like auto-detected trips, mileage tracked with this method will include timestamps. To track with this method, click on the + button in the app and choose Start Tracker. End the trip when it's over, classify, and you're done!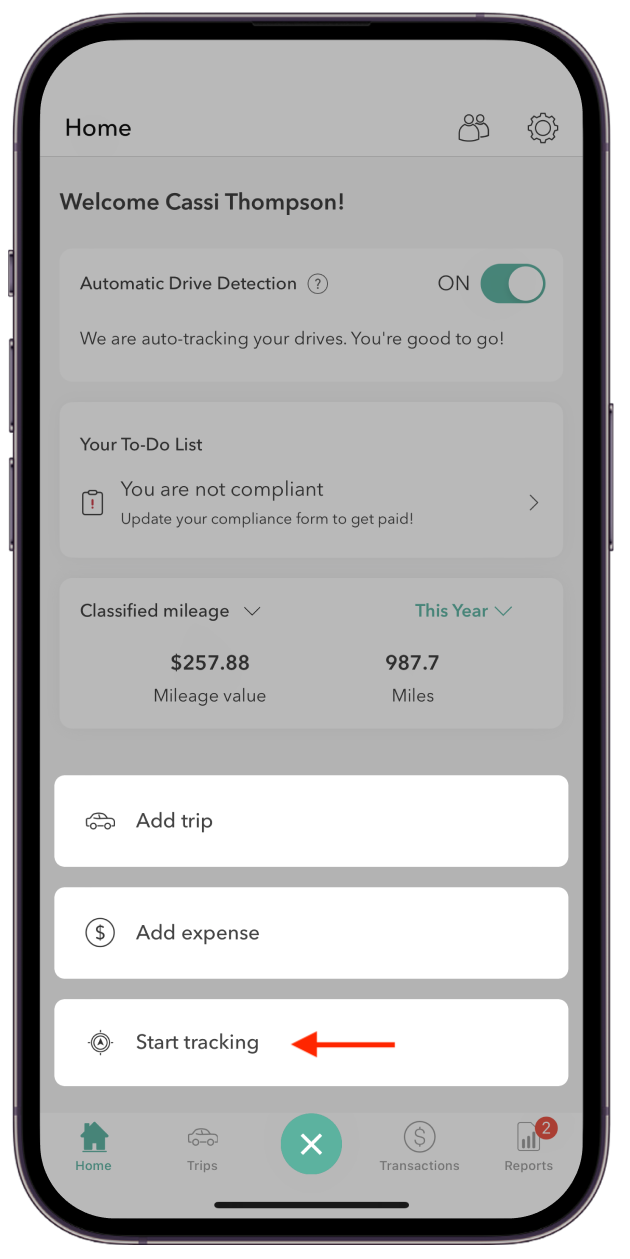 Yes, certain elements of a GPS-tracked trip can be modified. You can edit the start and end locations and the purpose of the trip.
You cannot edit the timestamp, trip date, or mileage field.
Customer Support:
If you need to contact support or have questions, please check out our help center at help.everlance.com or reach out at support@everlance.com or by phone at (872) 814-6308 (USA) or (877)704-2687 (CAN). Our office hours are 9am-5pm EST Monday - Friday and 9am-1pm EST on weekends.