Need help setting up direct deposit from your employer for your reimbursements?
Follow the steps below to learn how:

Step 1: Open the notification email and click the yellow "Deposit your Money" button.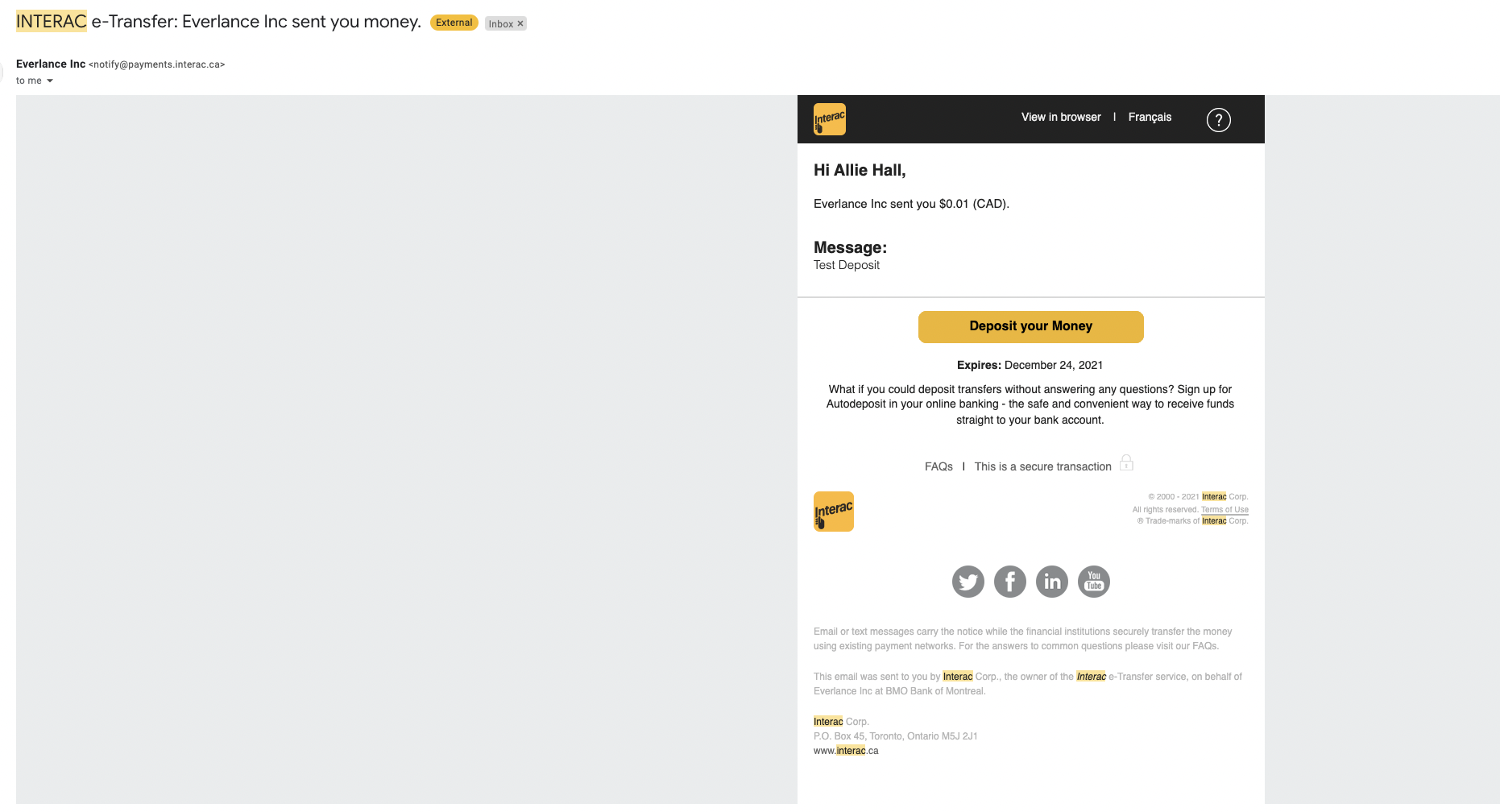 Step 2: (1) Select your banking institution from the list provided or (2) scroll down and enter your banking institution or (3) search by Province/Territory in the space provided, then click the yellow "Deposit" button.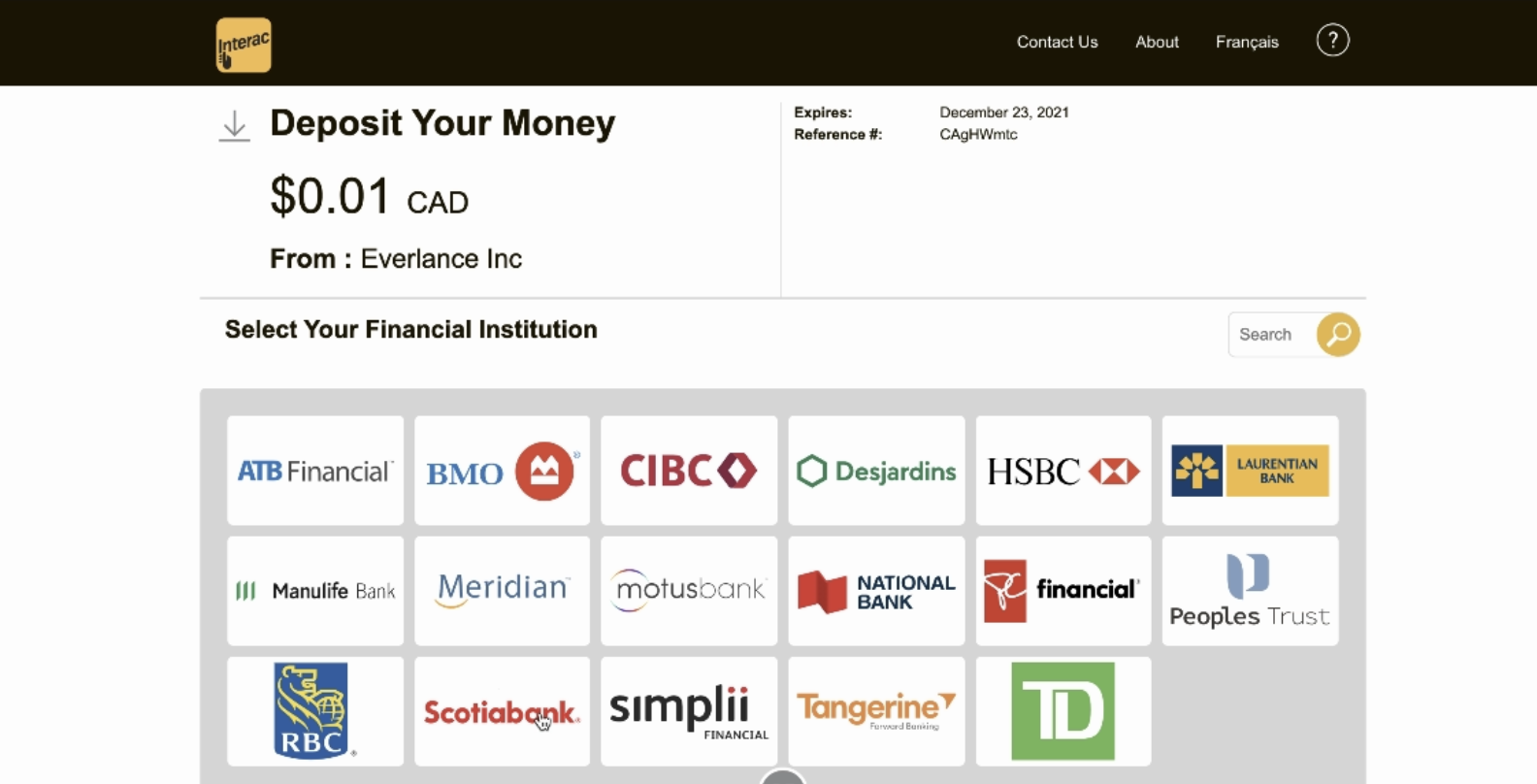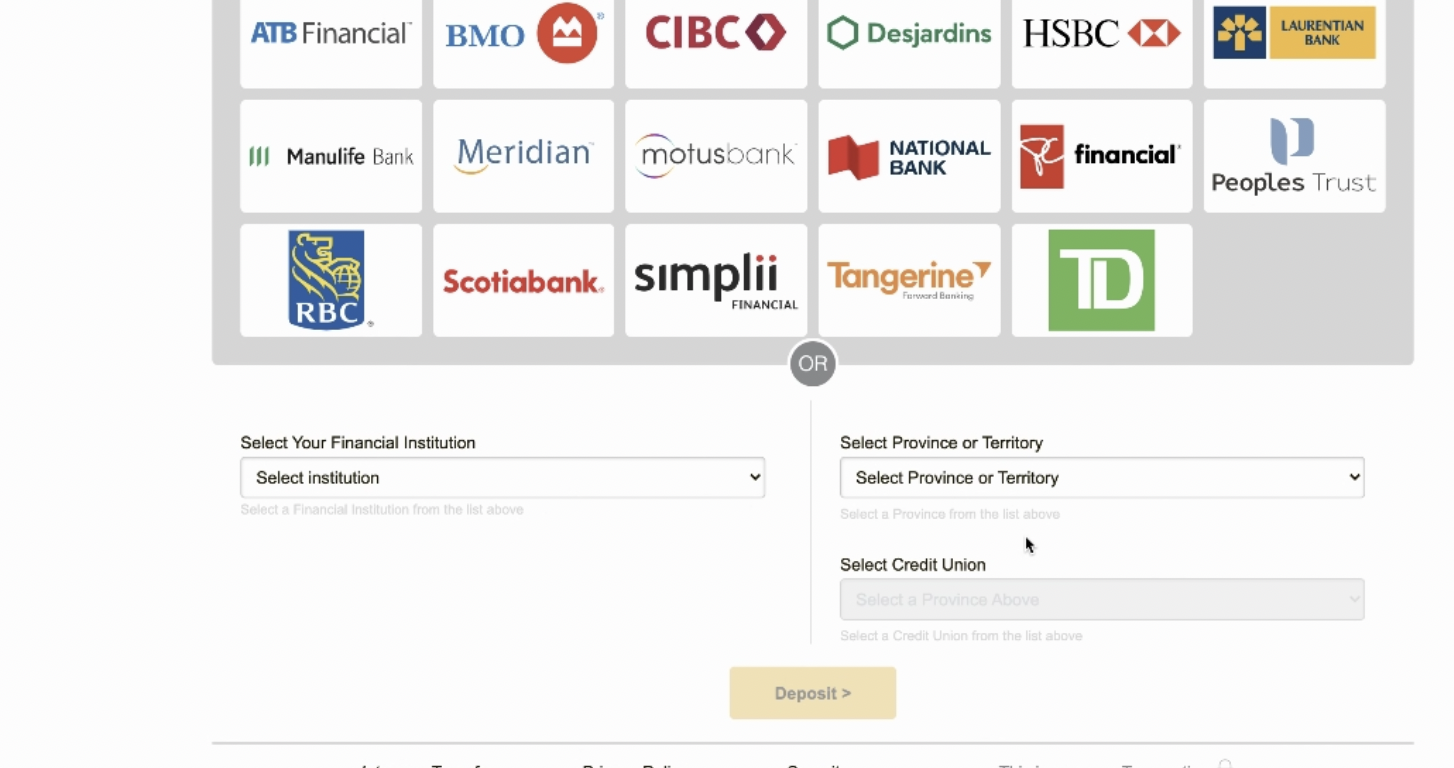 Step 3: Next, log in to your online or mobile banking, select your preferred account, and go to your Interac e-Transfer profile settings (the locations of these settings may vary from bank to bank). 
Step 4: Next, add the identifier (email address or text) you want associated with your Auto-deposit and select your preferred bank account.
You will receive a request to verify registration. The next time someone sends funds to the identifier registered, the money will be deposited directly into your account without the need to answer a security question.
Step 5: You'll receive a request to verify your registration, so please follow the prompts to verify. 
The next time someone sends funds to your email or phone number associated with Auto-Deposit, the funds will be deposited into your bank account without any additional action required from you. 
Step 6: You're finished! You should now be set up to receive direct deposits going forward. 
Customer Support:
If you need to contact support or have questions, please check out our help center at help.everlance.com or reach out at support@everlance.com or by phone at (872) 814-6308 (USA) or (877)704-2687 (CAN). Our office hours are 9am-5pm EST Monday - Friday and 9am-1pm EST on weekends.