Need to update your direct deposit/bank account information? 
Follow the steps below to learn how:
Step 1: Navigate to the email notification you received announcing your most recent payment. 
Hint...the subject is "Everlance has sent a payment"
Step 2: Click the "Click here" link from within the email notification to change the deposit destination of your most recent reimbursement payment.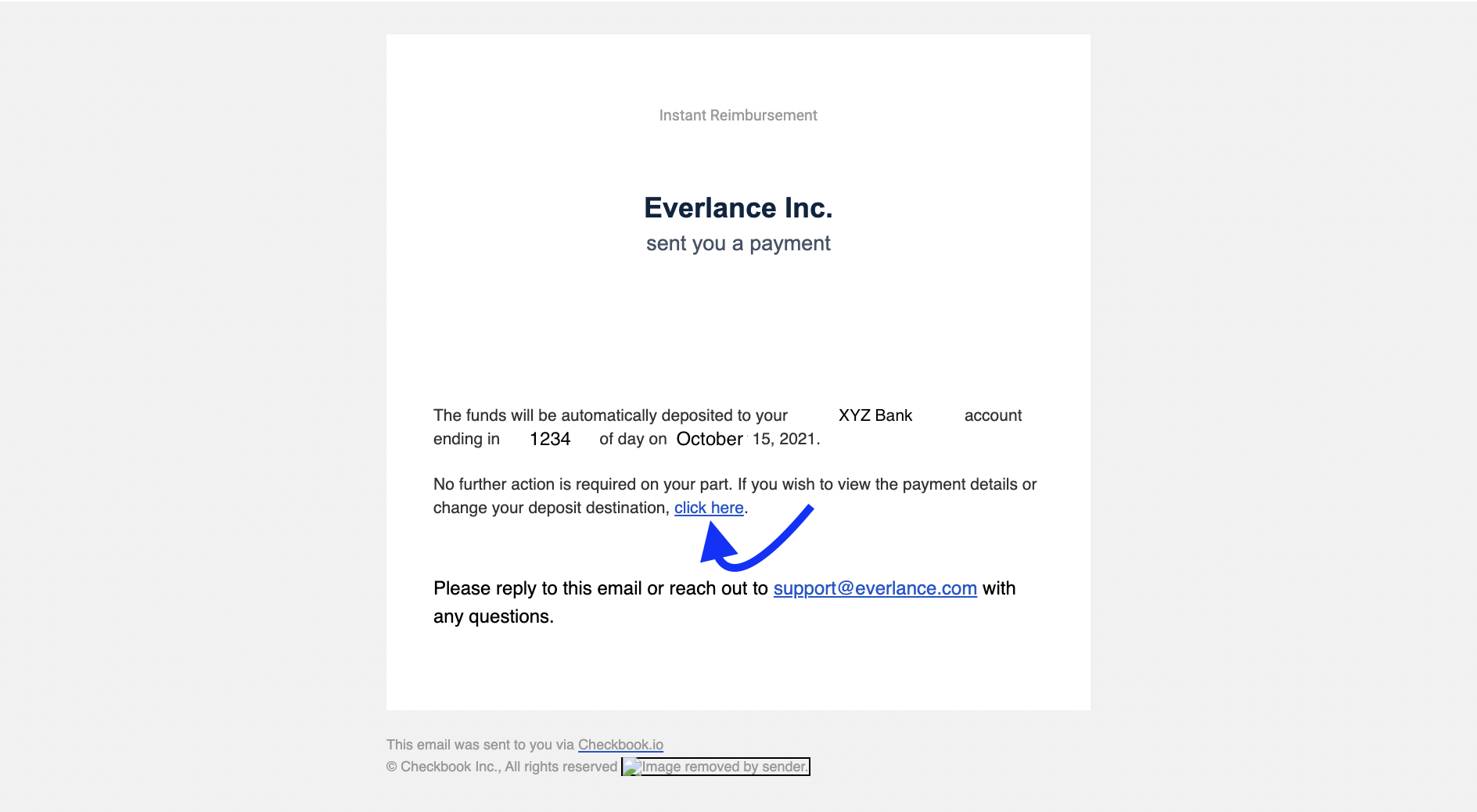 Step 3: On the following screen, please click "Change deposit destination" and follow the prompts to enter your updated bank account info.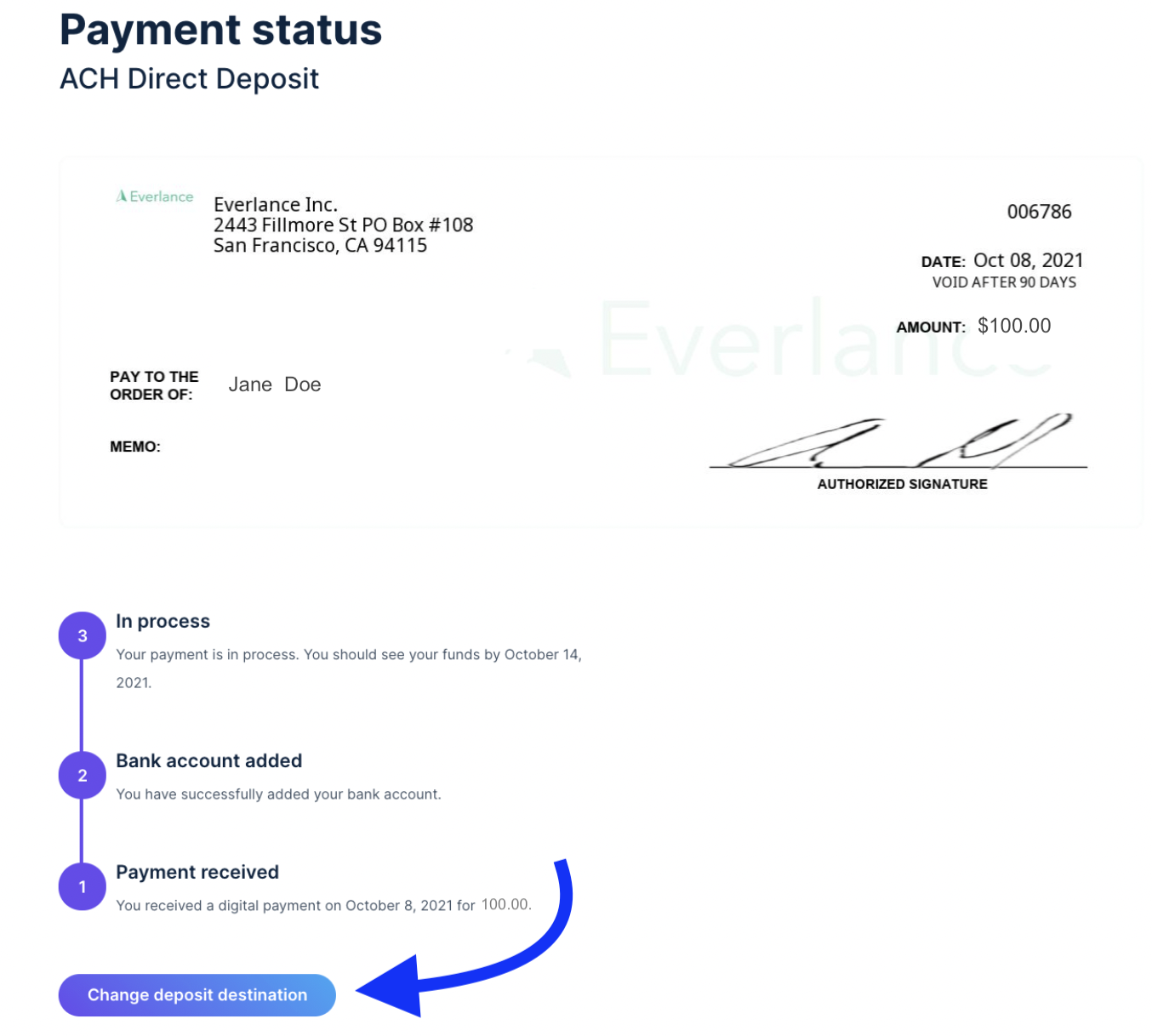 Tada! After you complete these steps, your bank account will be updated and your payment will be re-routed to your updated bank account in the future. 
Customer Support:
If you need to contact support or have questions, please check out our help center at help.everlance.com or reach out at support@everlance.com or by phone at (872) 814-6308 (USA) or (877)704-2687 (CAN). Our office hours are 9am-5pm EST Monday - Friday and 9am-1pm EST on weekends.