Need to update your direct deposit/bank account information?
Follow the steps below to learn how:
Step 1: Navigate to the email notification you received announcing your most recent payment.
Hint...the subject is "Everlance has sent a payment"
Step 2: Click the "Click here" link from within the email notification to change the deposit destination of your most recent reimbursement payment.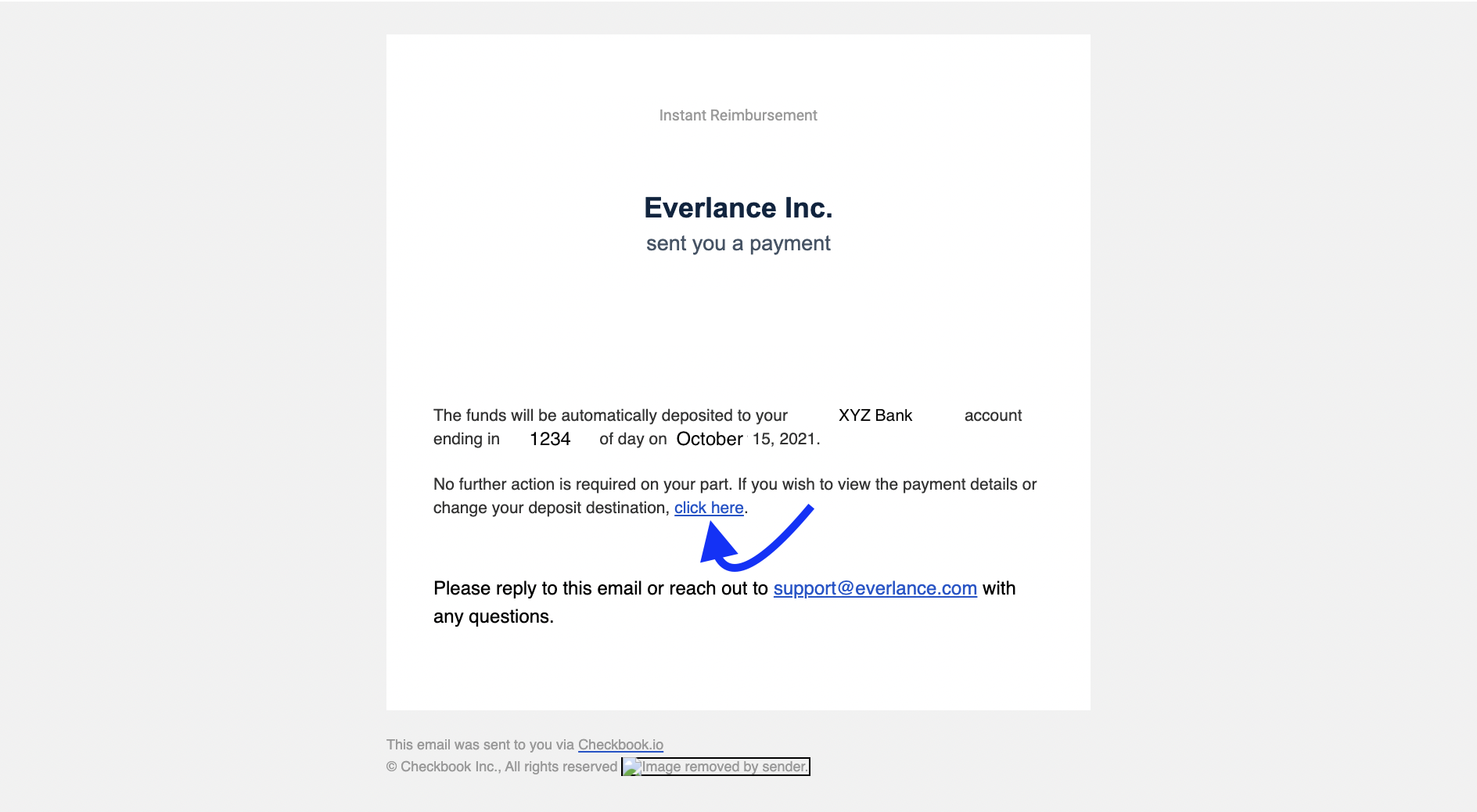 Step 3: On the following screen, please click "Change deposit destination" and follow the prompts to enter in your updated bank account info.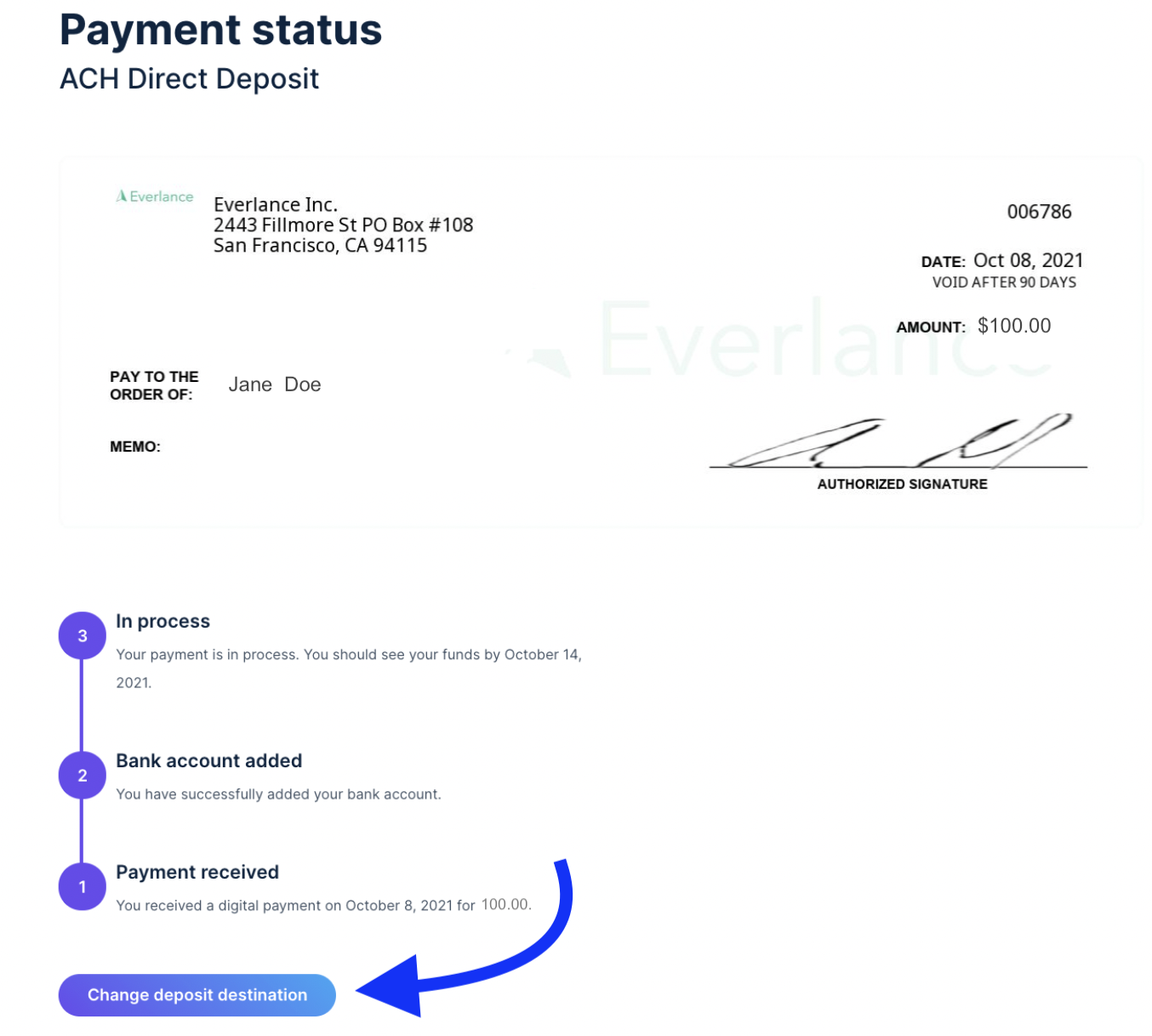 Step 4: Tada! After you completed these steps, your bank account will be updated and your payment will be re-routed to your updated bank account in the future.
We love hearing from you! Support can be reached between at support@everlance.com or by phone at (872) 814-6308. Our office hours are 9am-5pm Monday - Friday and 9am-4pm EST on weekends.