If you need to take action on your team members' reports (such as Approve or Reject a Report), watch this video or keep scrolling down for instructions:
Step 1: Visit the "Reports" tab on the Team dashboard and scroll down to the bottom half of the page.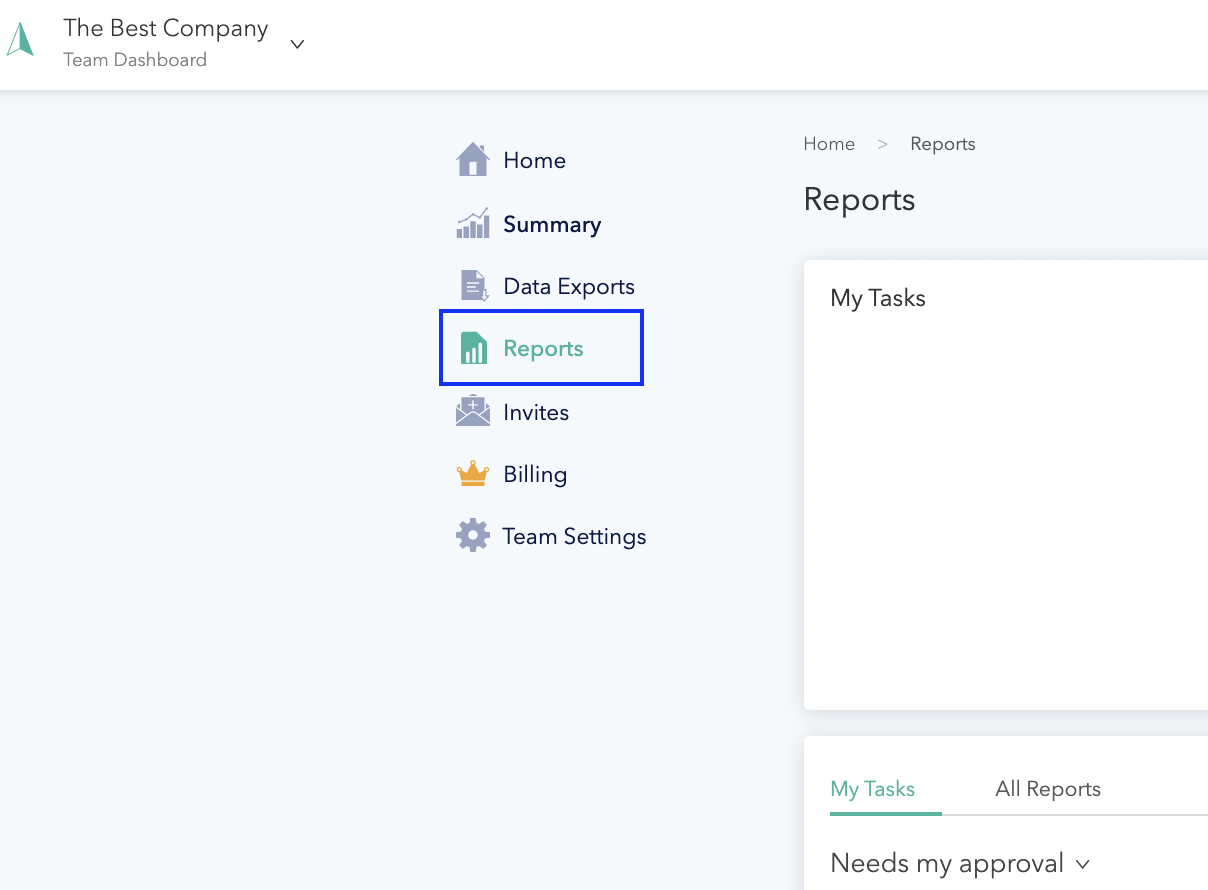 Step 2: Click on the "My Tasks" button (to the left of "All Reports").

Step 3: Click on the dropdown menu and select the reports with the status you wish to view (e.g., "Needs Approval"):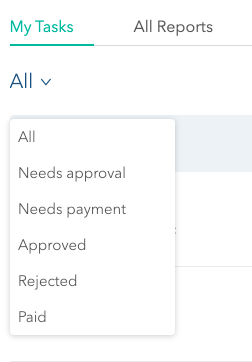 Step 4: Click on the report you need to view.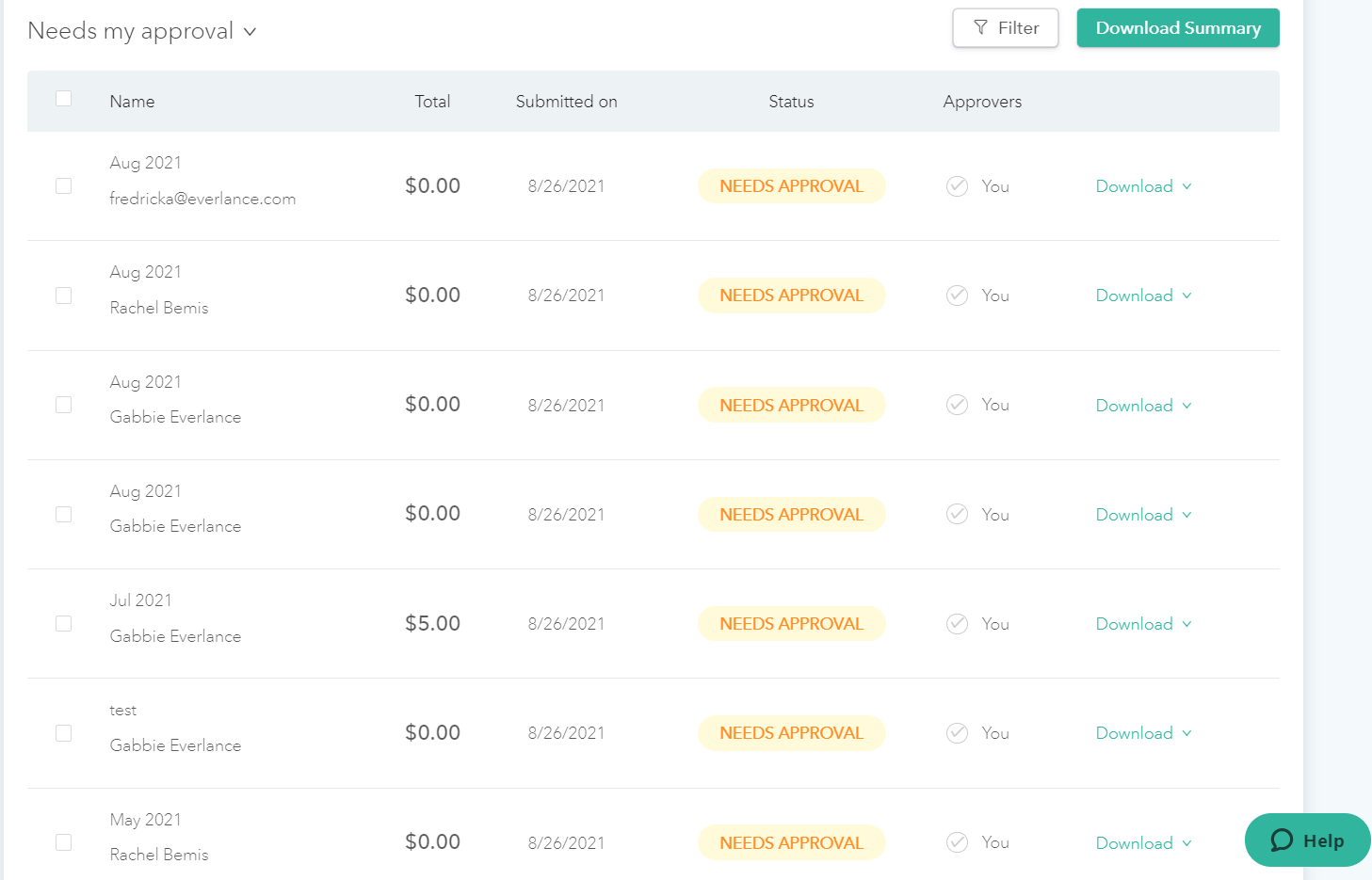 Step 5: The report will appear with all of the individual trips/expenses listed for you to review. Once you're ready, you can then Approve or Reject the report.

Step 5b: If a Report has been Approved, it will then go to the next step in the Approval Flow. (Your Primary Admin sets the Approval Flow. Possible next steps include another "Approval", "Mark as paid", automatically "sending a copy to accounting", etc.)
Step 5c: If a Report has been Rejected, it will be returned (along with any notes from you) to the team member so they can make any necessary changes and re-submit the report. Once the Team member re-submits, you'll have the option to review and mark as "Approved".
Pro tip: If you need to make a note on a report (such as ask a question about a trip or expense), type in the comment box on the right-hand side of the report page that says Comments & Activity. The Team Member will then be notified via email as well as a notification within the Everlance app.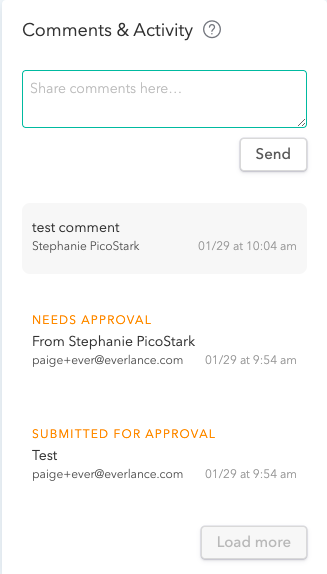 We love hearing from you! Support can be reached between at support@everlance.com or by phone at (872) 814-6308. Our office hours are 9am-5pm Monday - Friday and 9am-4pm EST on weekends.