Make it even easier for your employees to submit Reports by using the "Auto-Create Schedule" feature! 
Automatically create draft reports that match your company's reimbursement or payroll schedule with the "Auto-Create Schedule". This way your employees don't have to worry about creating a report (with the right dates) and then classifying mileage/expenses to that report because you'll have already created a draft report for them automatically.
Keep scrolling down for instructions on how to set up "Auto-Create Schedule" for your Team:
Step 1: Click 'Team Settings' from the menu on the left-hand side of the screen.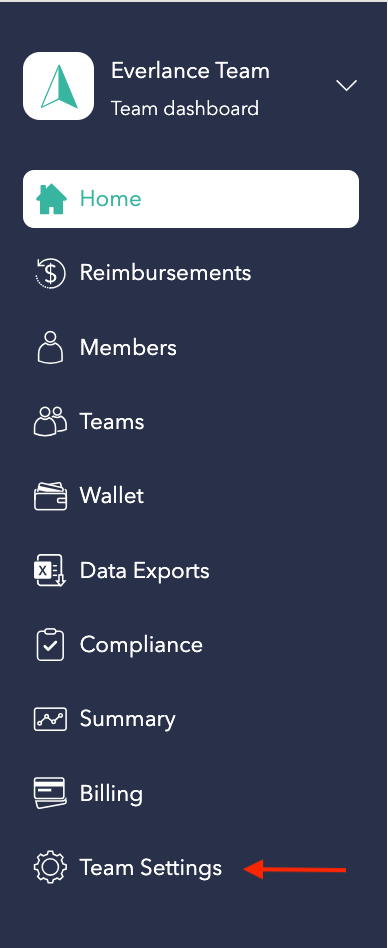 Step 2: Click 'Auto-Create Schedule'.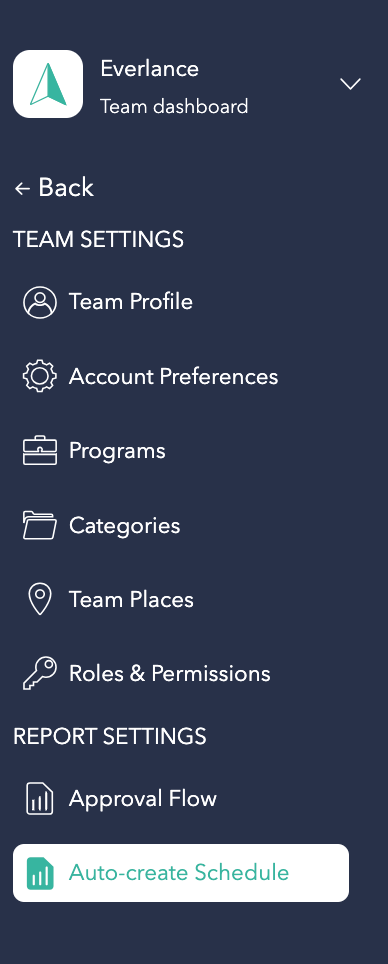 Step 3: Click the toggle switch next 'Auto-create Reports' to enable this feature.

Step 4: Select the 'Frequency' by clicking the arrow and making a selection from the drop-down menu.
Pro Tip:  Adjust the "Frequency" to match your reimbursement or payroll schedule.

Step 5: Don't forget to click the 'Save' button to save these changes...and you're done! 🙌

Customer Support:
If you need to contact support or have questions, please check out our help center at help.everlance.com or reach out at support@everlance.com or by phone at (872) 814-6308 (USA) or (877)704-2687 (CAN). Our office hours are 9am-5pm EST Monday - Friday and 9am-1pm EST on weekends.