A report can only be canceled/unsubmitted if it has not yet been approved by your Manager (must still be in the "Needs Approval" status).
Step 1: Go to the Reports tab in the app. Select the report you need to unsubmit.
Android example: iOS example: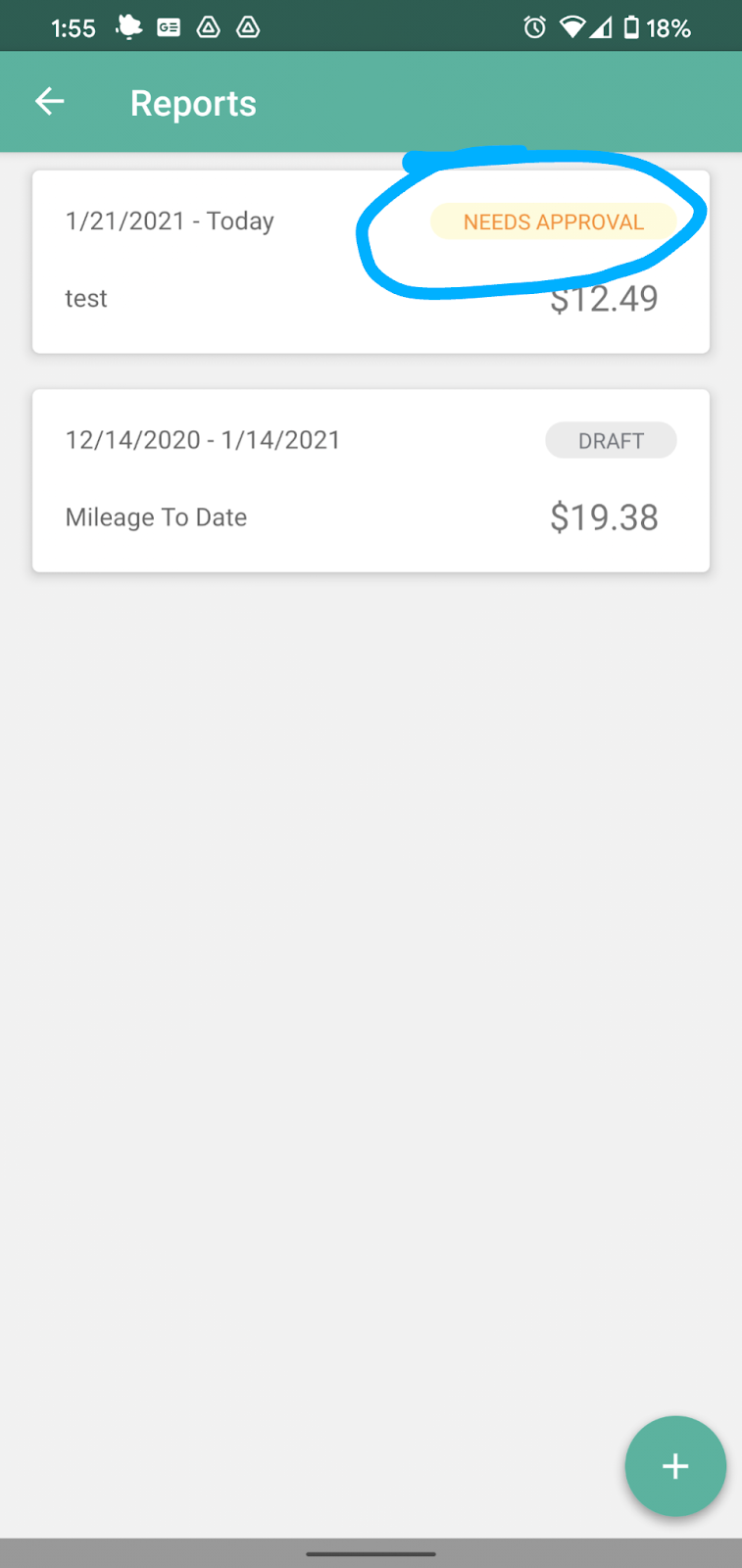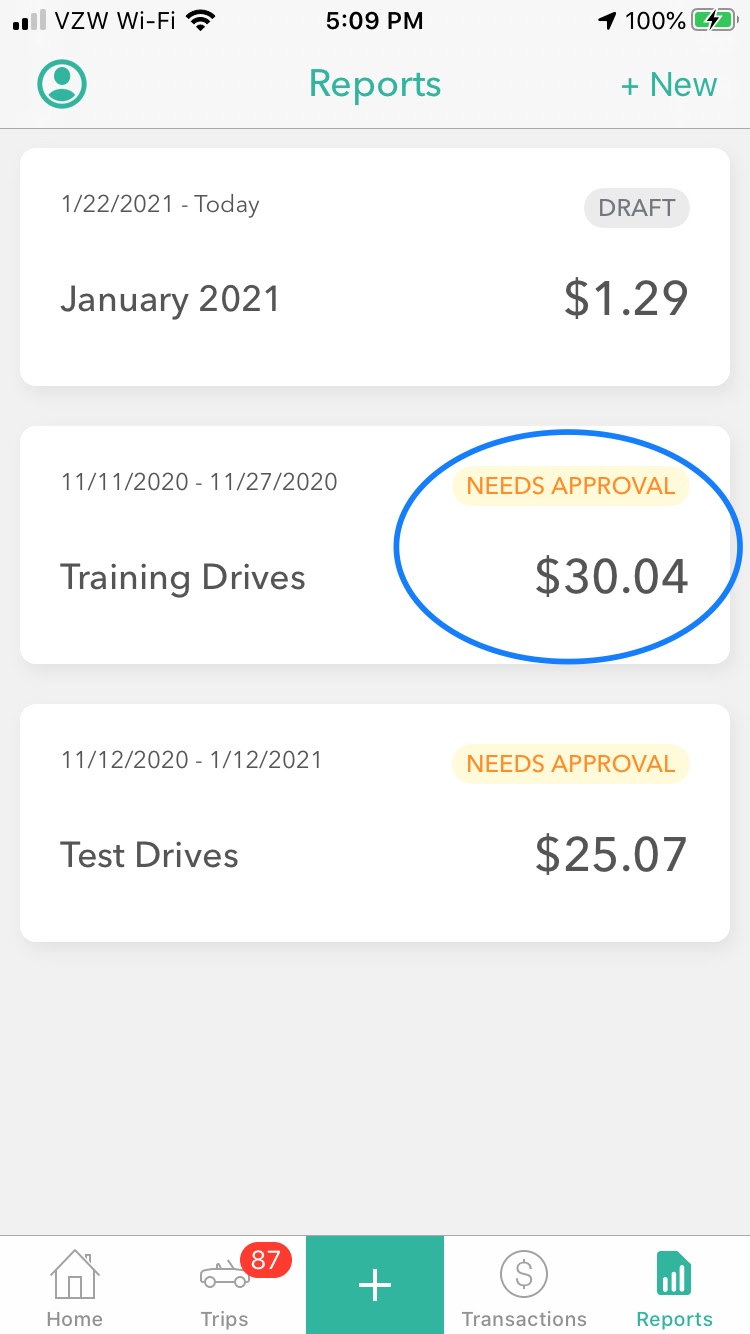 Step 2: Select Unsubmit in the top right corner.
Android example: iOS example: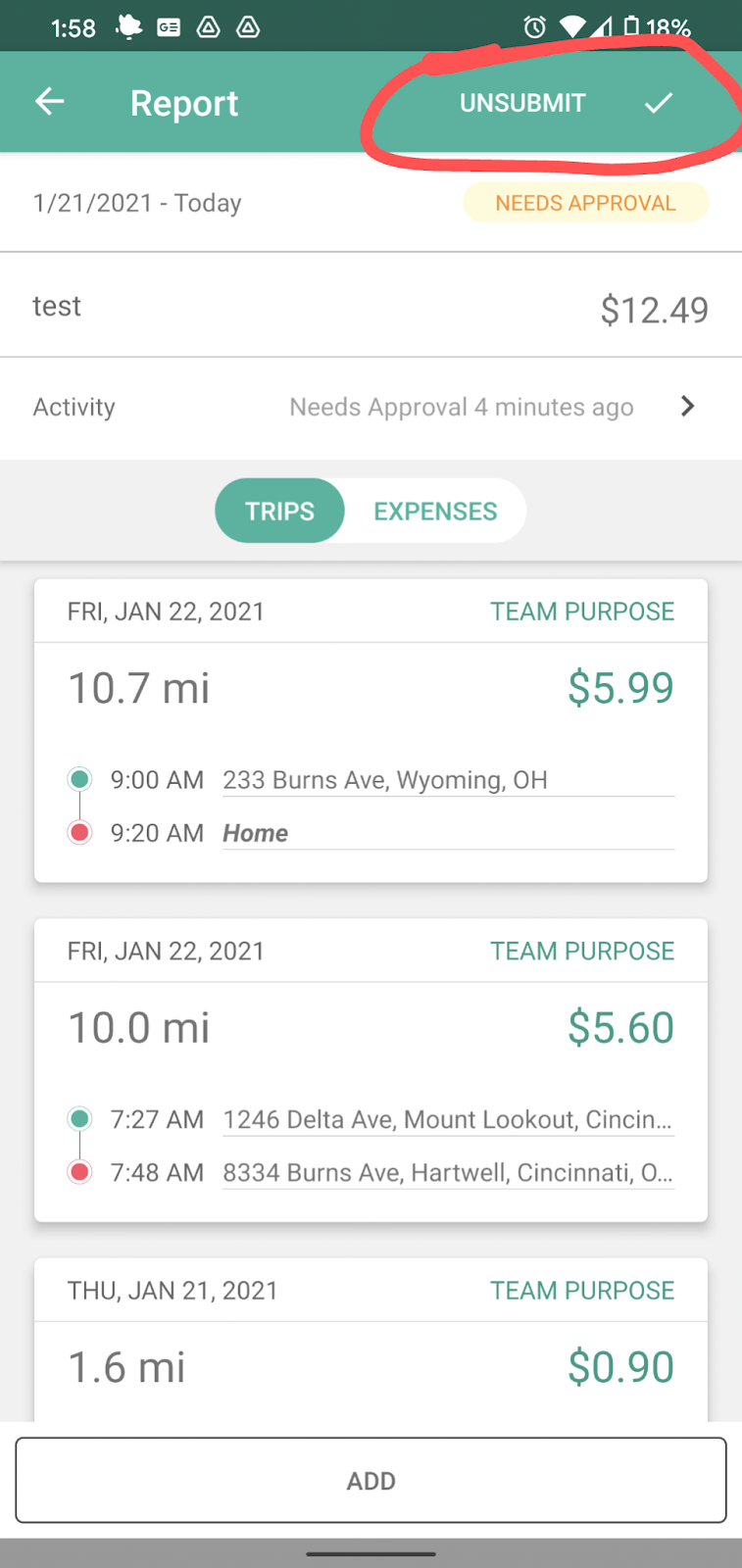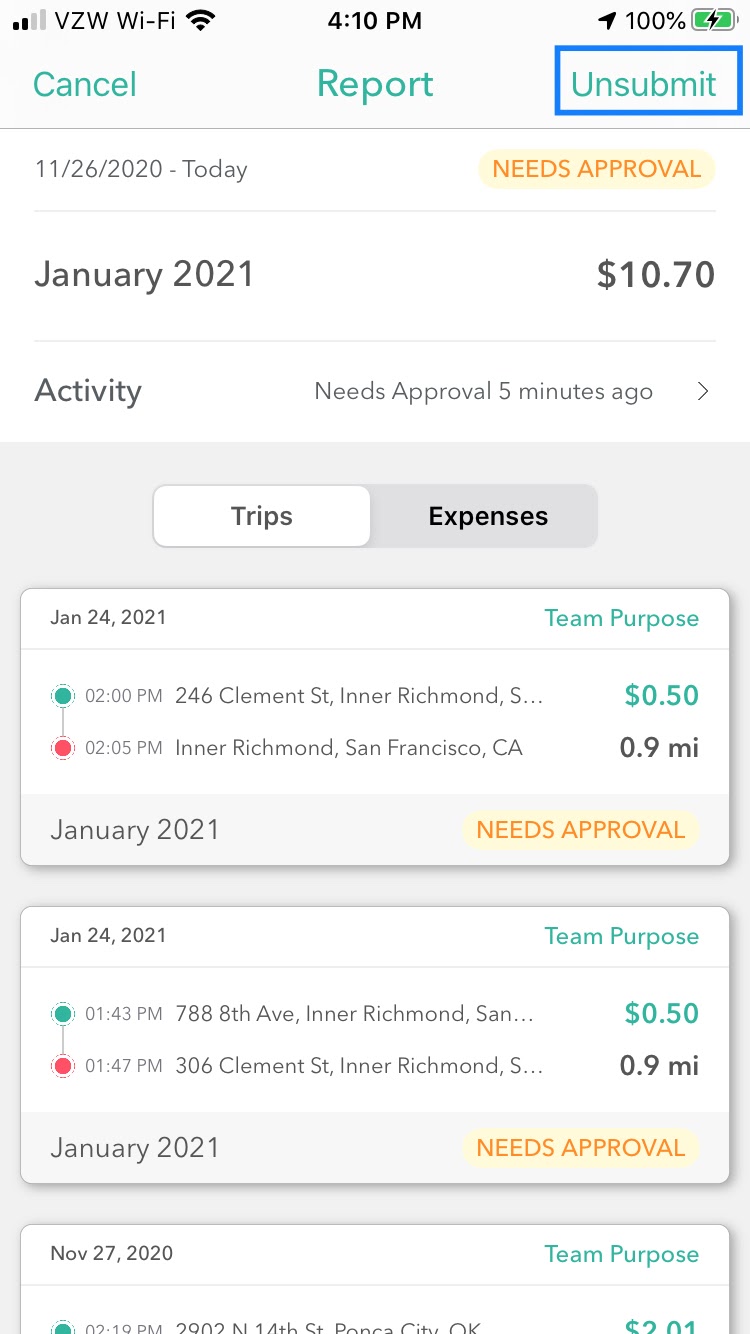 Step 3: It should go back to the draft status and then you're done!
Pro tip: Once a report has been approved, it cannot be edited. Essentially, it is "locked" for further editing by the employee. This ensures that the report stays the same for any additional approvers that need to approve the report.
We love hearing from you! Support can be reached at support@everlance.com or by phone at (872) 814-6308. Our office hours are 9am-5pm Monday - Friday and 9am-4pm EST on weekends.