If you see a trip/expense you don't want to be included in the report, swipe left and press the red "Remove from Report" button.
Pro tip: Don't worry, this will remove the item from the report but won't delete it from your app! The trip/expense will still be classified as your Team Purpose but will no longer be in this report.
Android example: iOS example: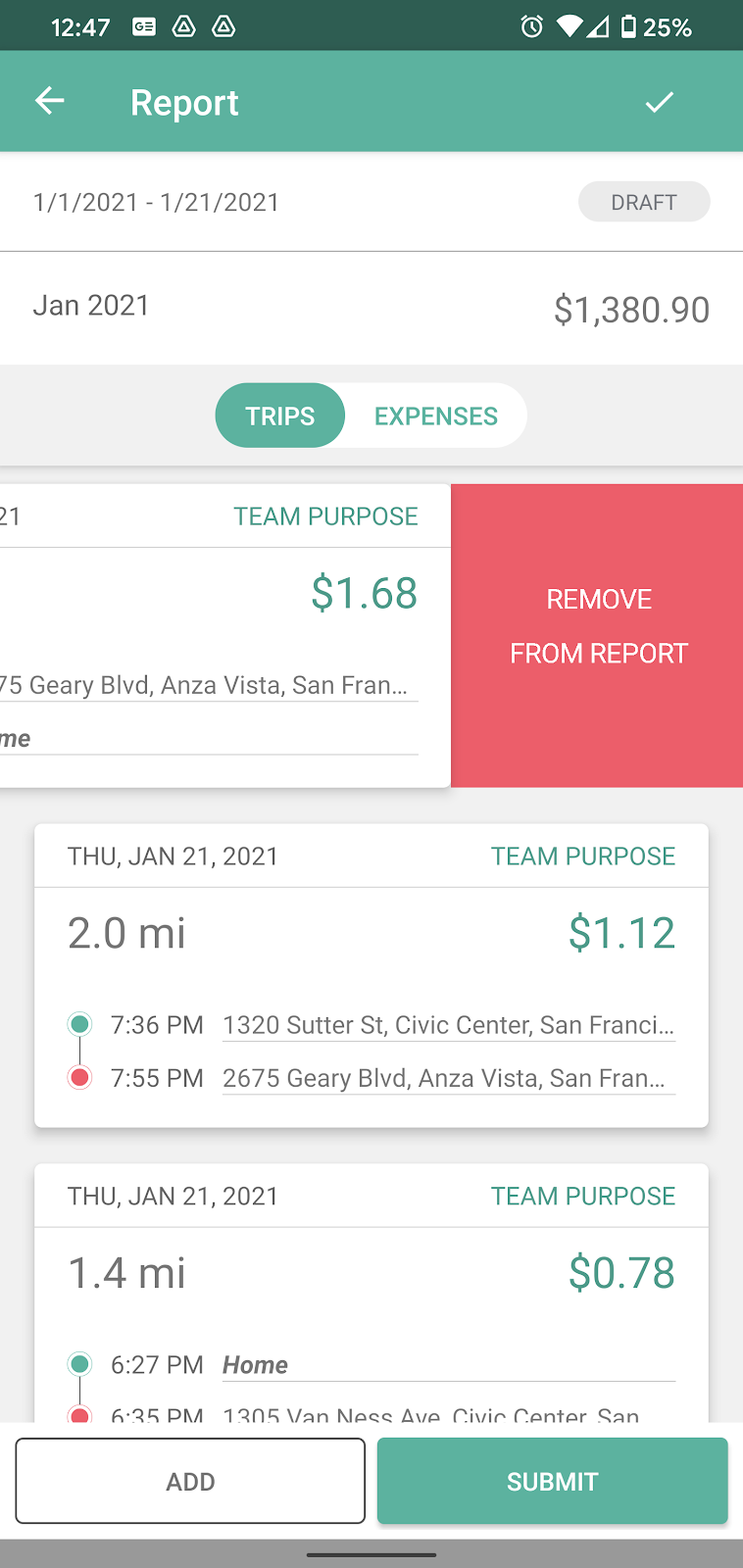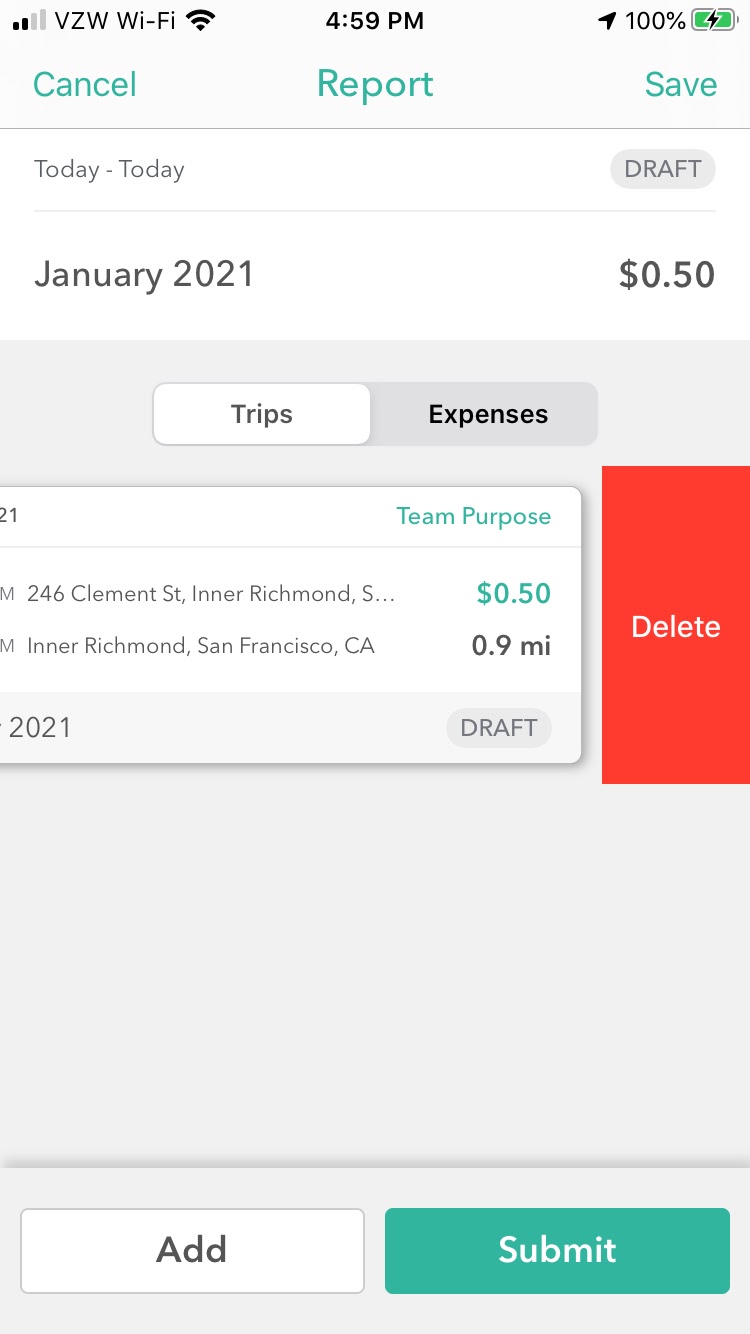 Step 1: To add a Trip or Expense to a report, Open the app and go to Reports. Click "Create Report" and give it a title (such as "Old drives").
a. Android example: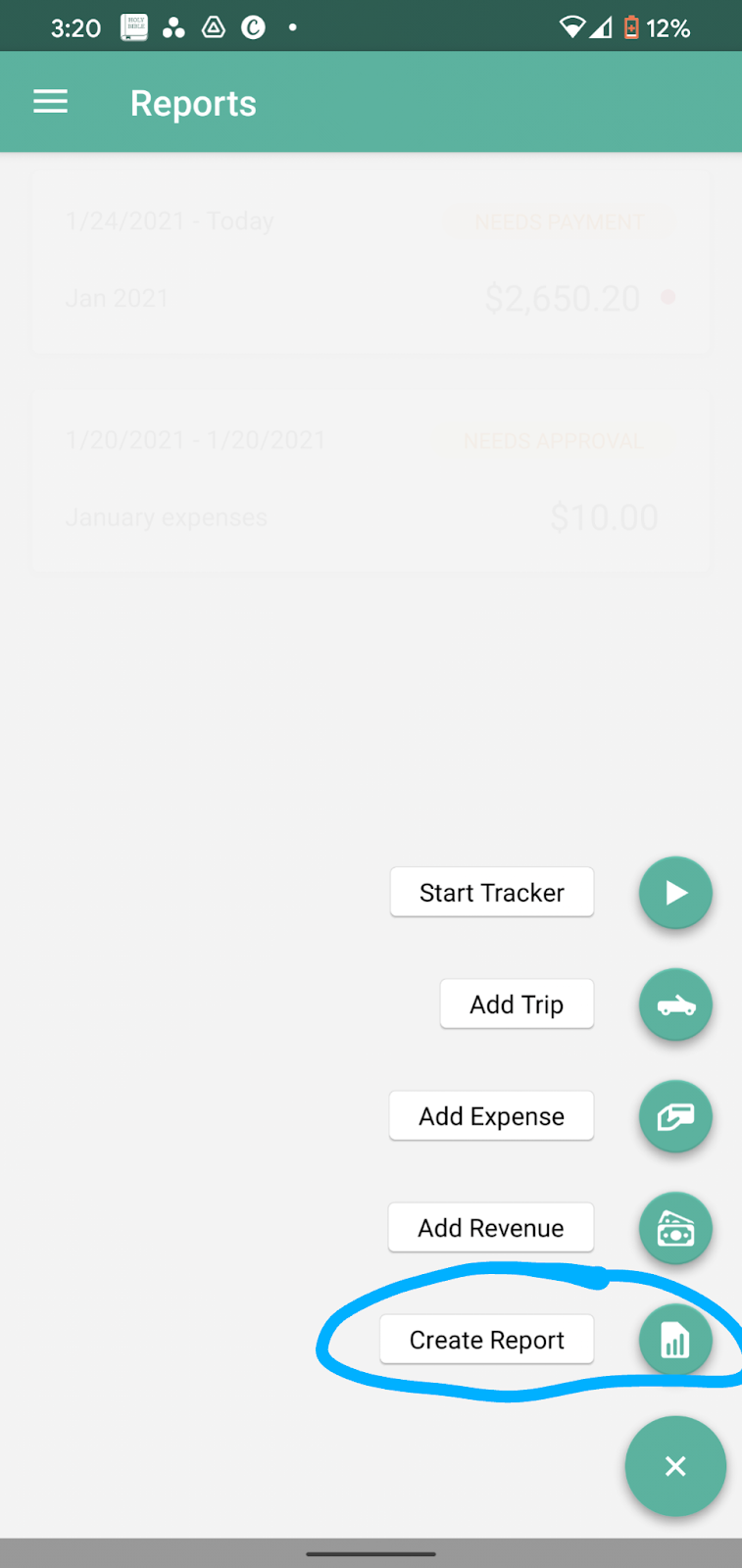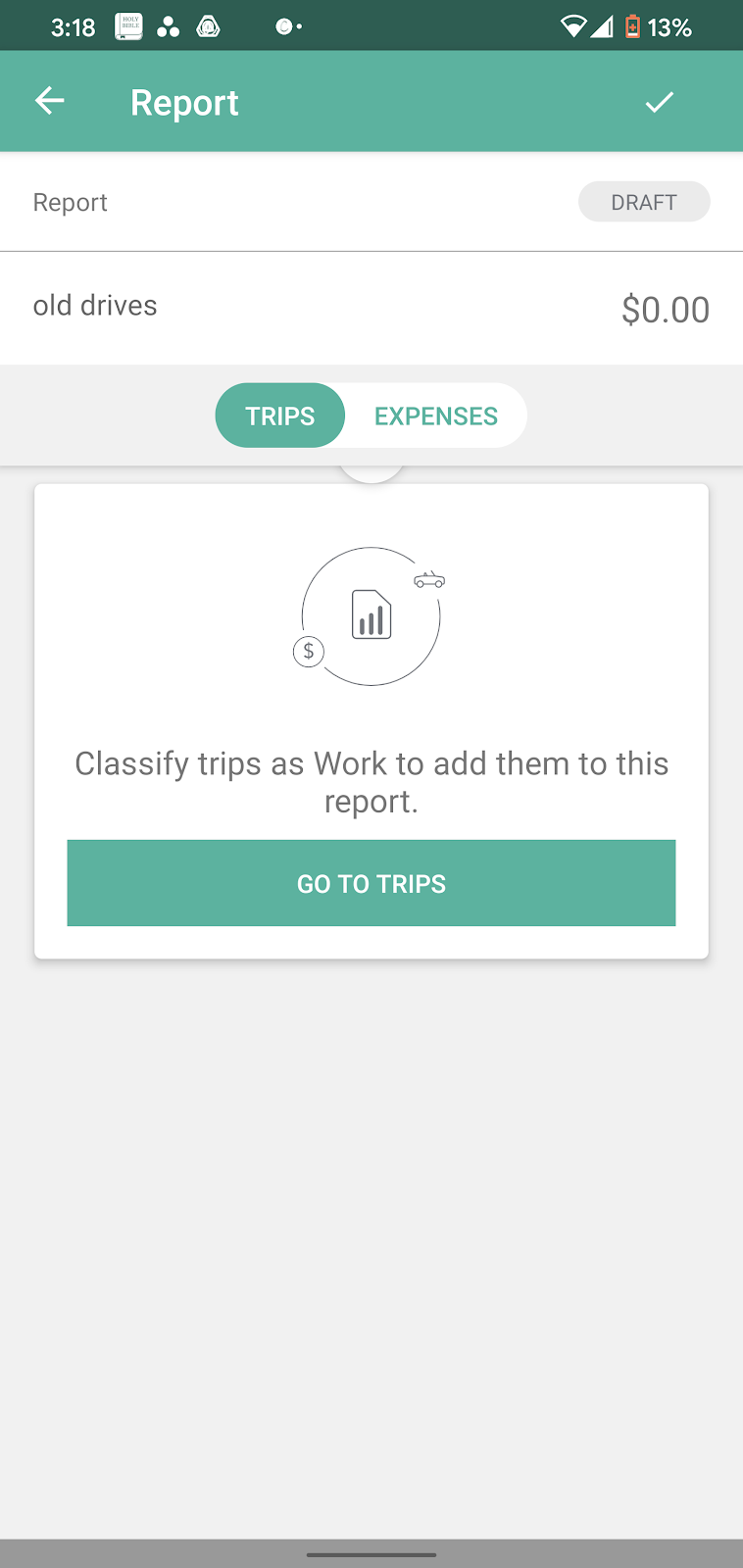 b. iOS example: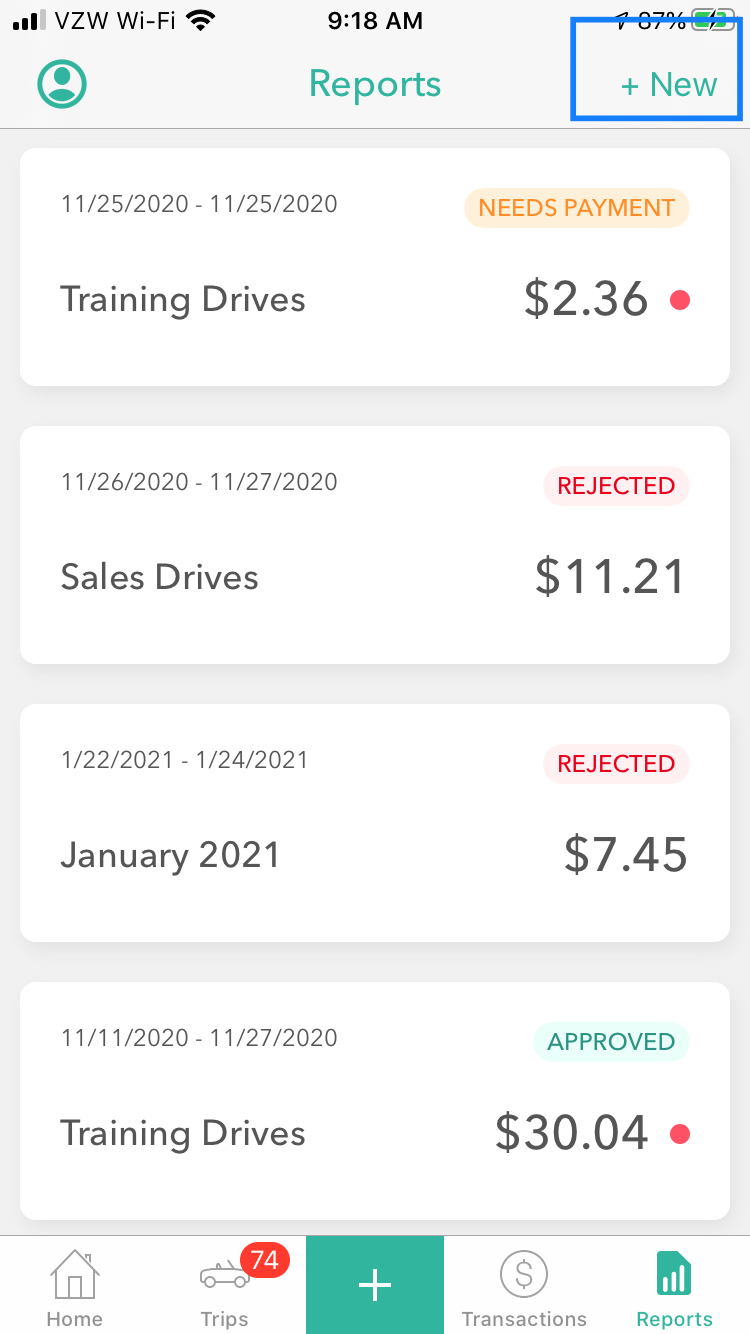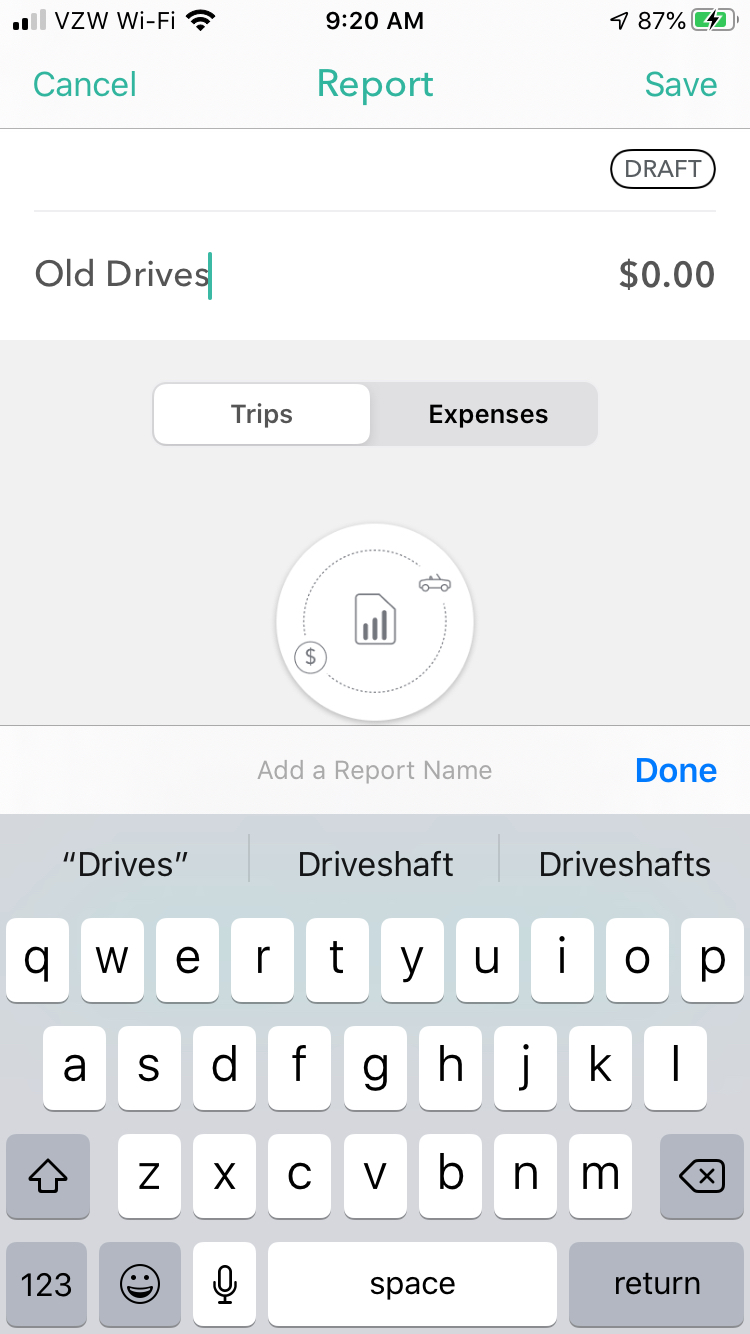 Step 2: Slide the toggle to Trips or Expenses (whichever one you need). Click the Go To Trips button
A. Android example: b. iOS example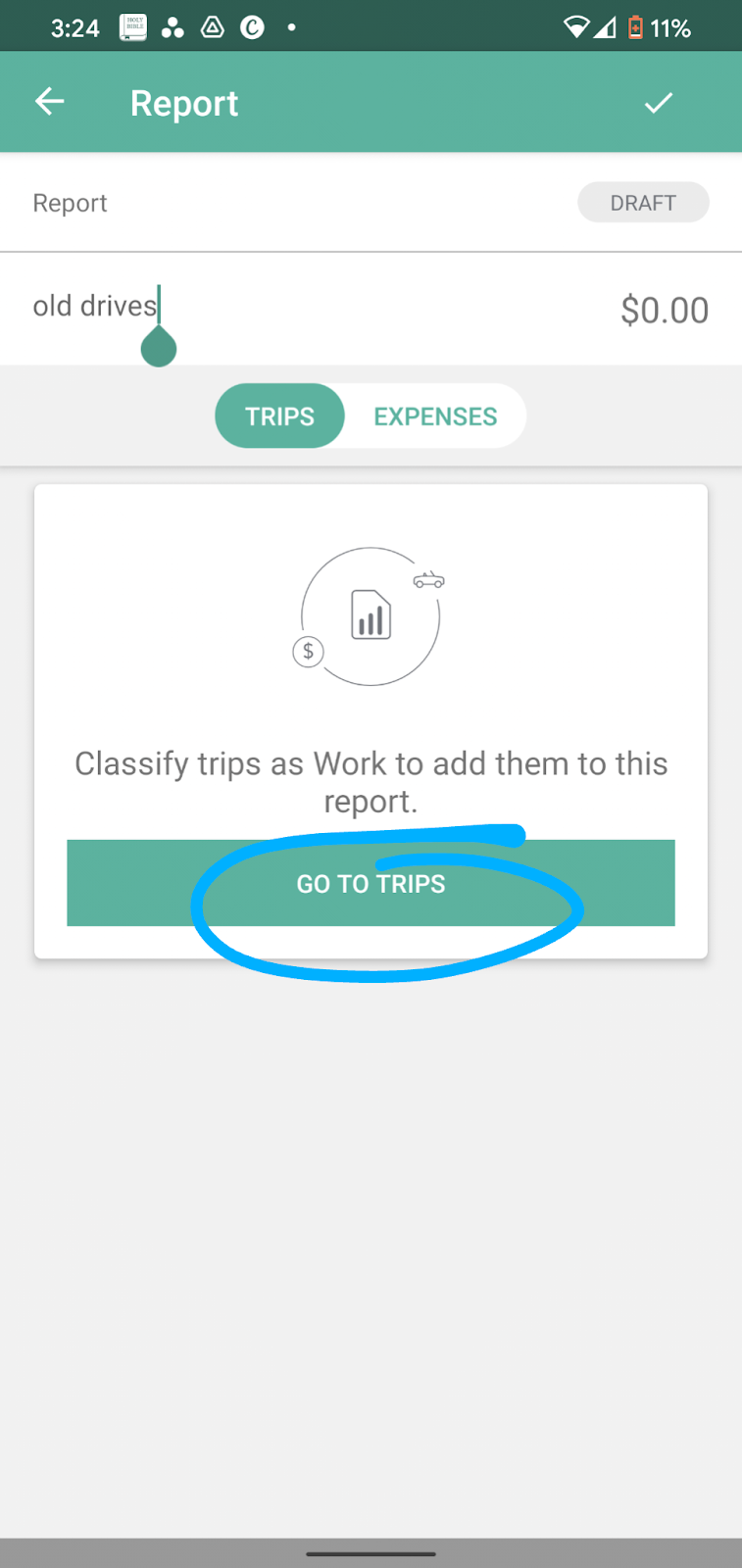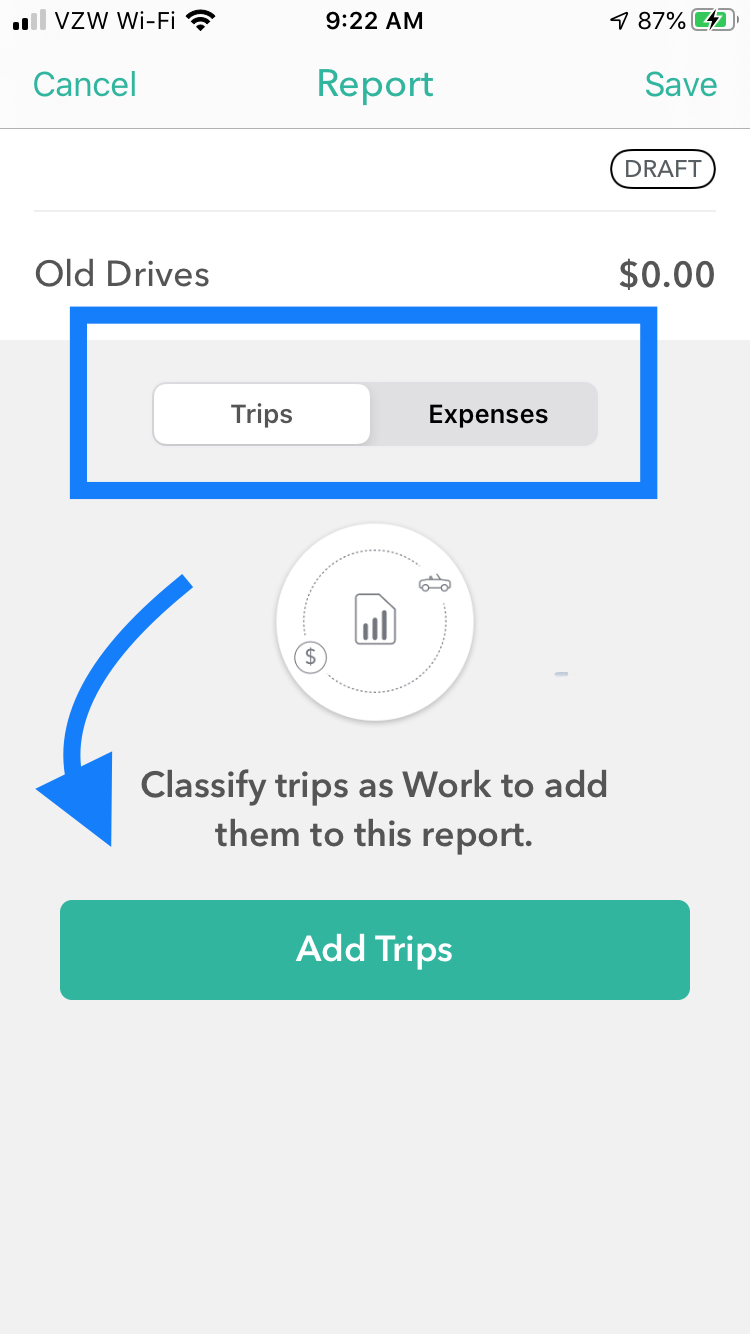 Step 3: This will take you to the Add to Report Screen, where you see the Report total on the top that increases as you swipe for Work.
a. Android Example: b. iOS example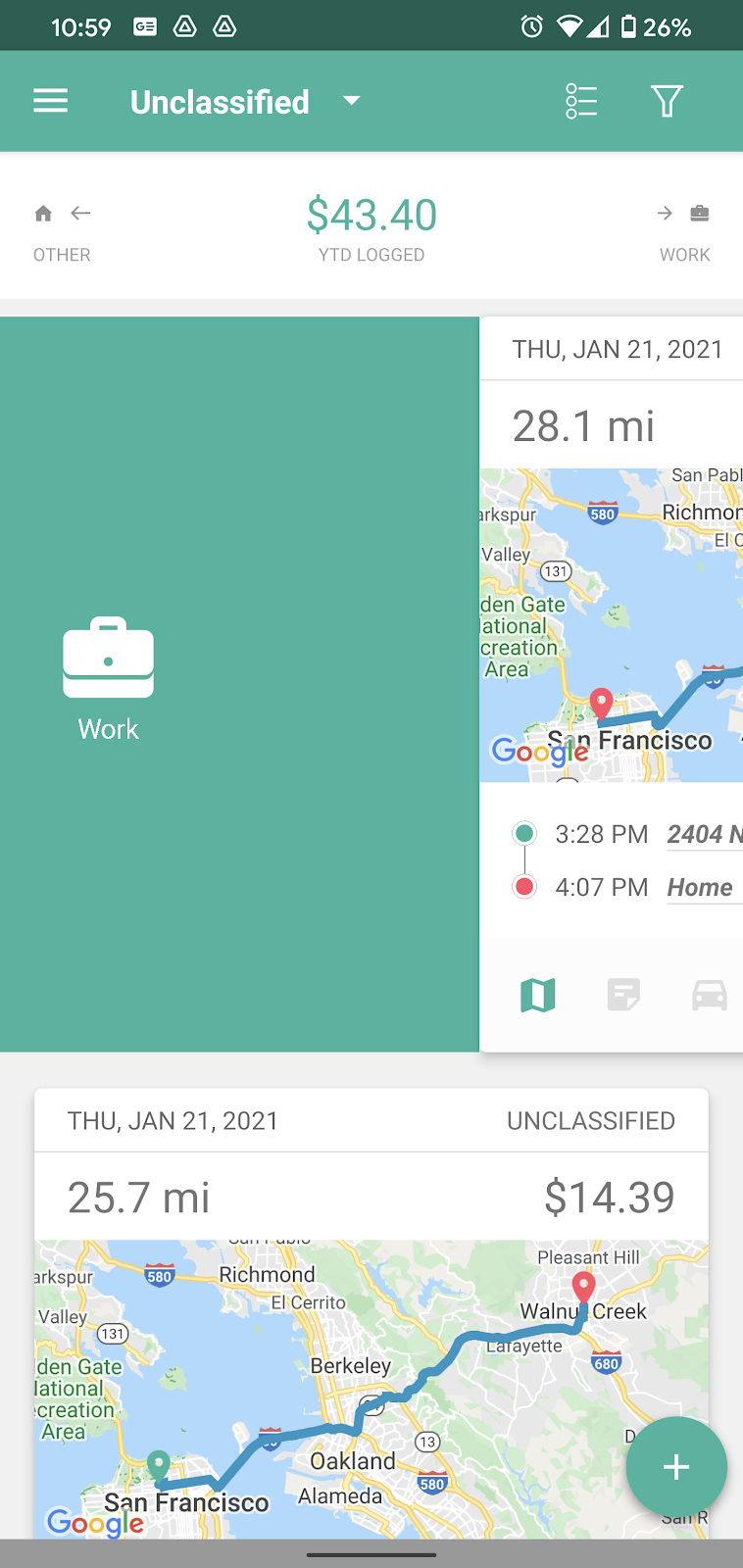 .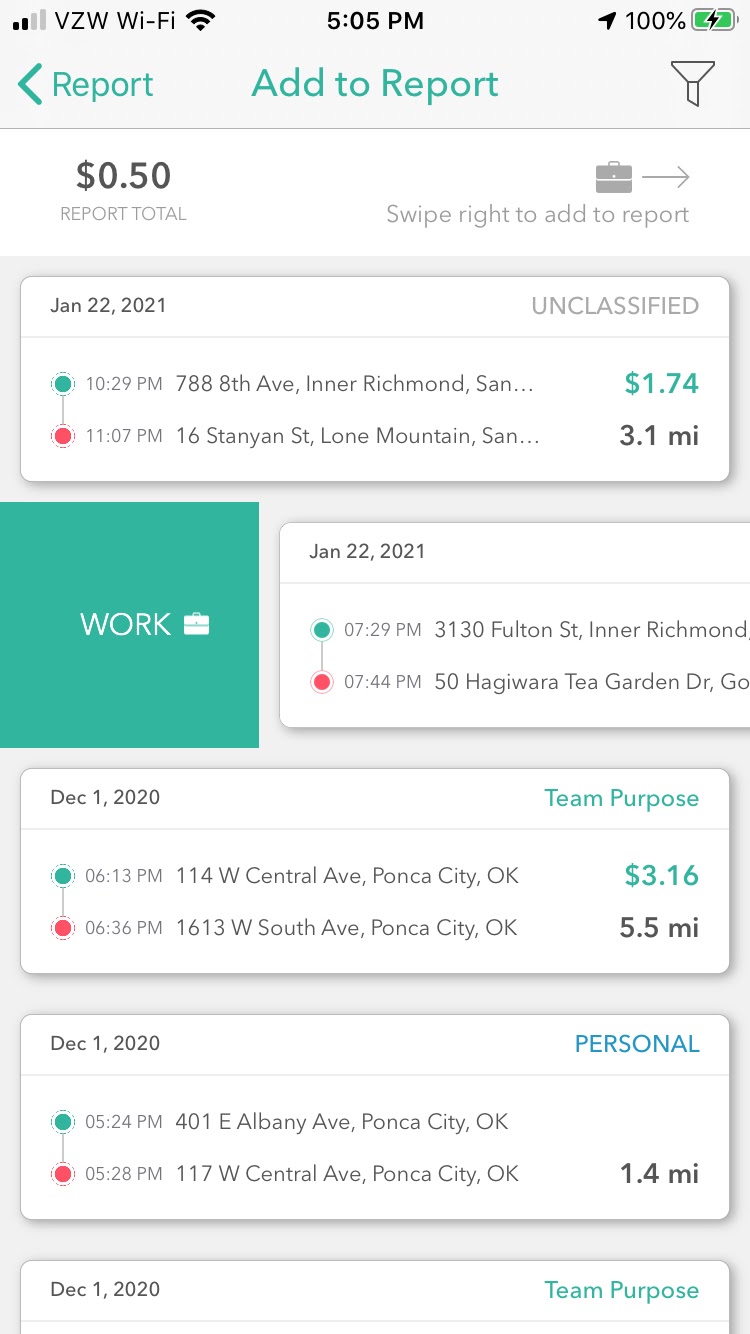 Step 4: Need to search for a trip? Click the button in the top right corner to FILTER for the trips/transactions you want to add. You can filter by your Team Purpose, by Date, or by Place.
A. Android Example: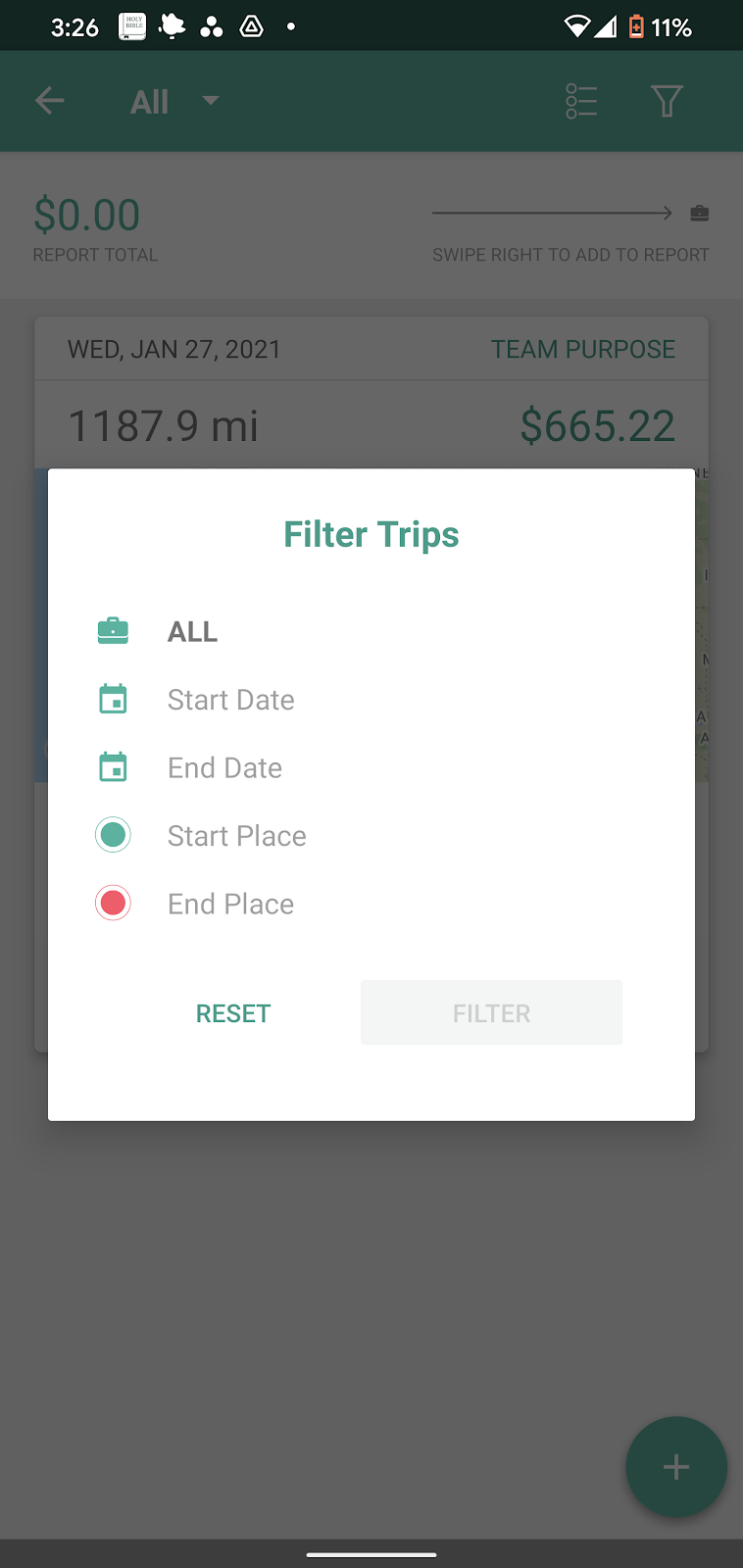 b. iOS example: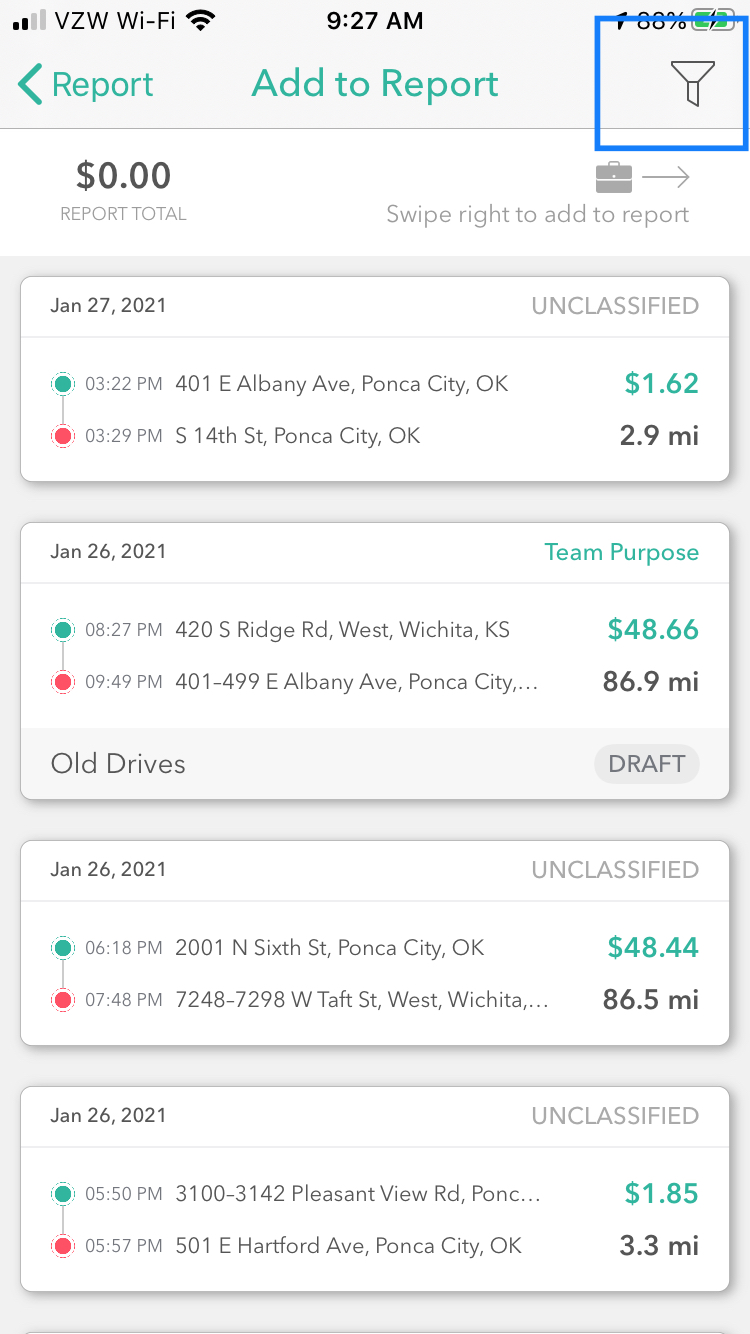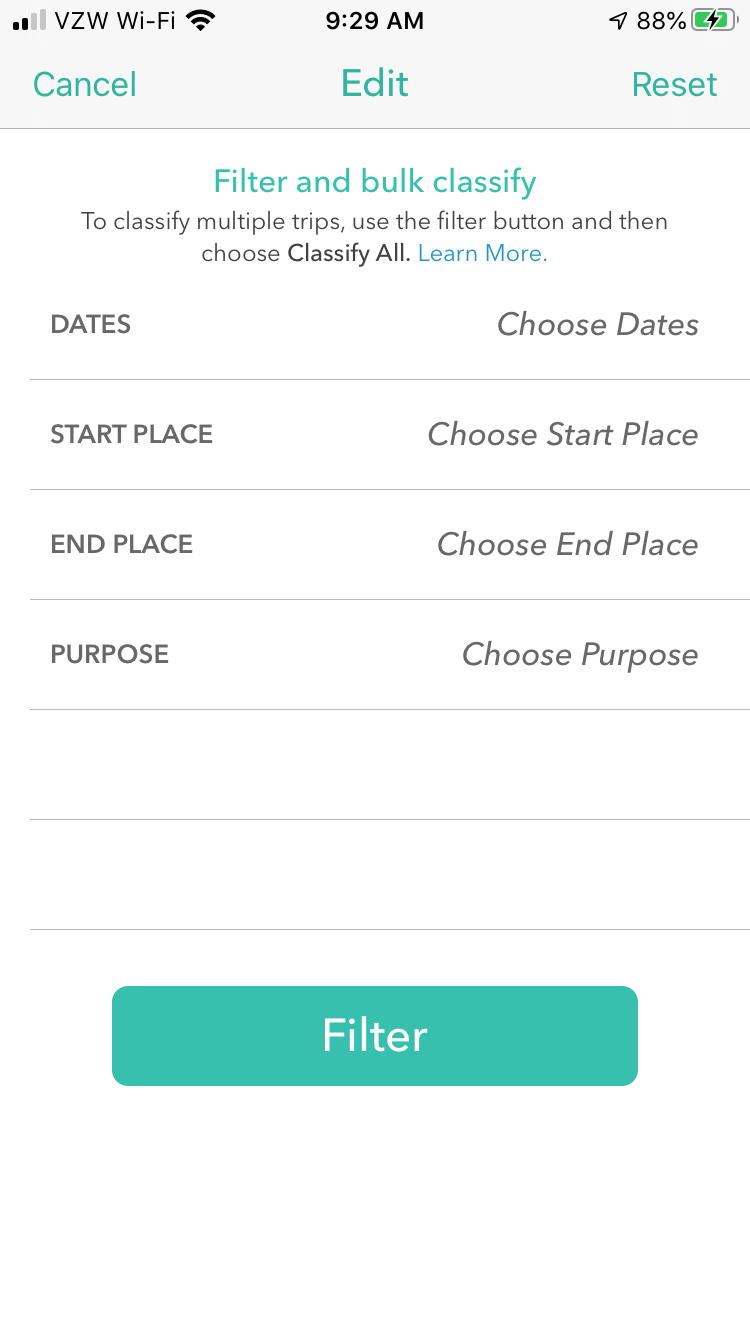 Step 5: Once you have classified your trips and expenses for the Team Purpose, it should appear in your draft reports. Don't forget to submit!
iOS Example: