Need to notify your manager about a specific Trip or Expense, or you just want to see if it's been approved or not?
Step 1: Open the app and visit the Reports tab. Select the report you want to view (for Android: if there is a red dot on the report, this means there are comments from your manager for you to view).
Android example: iOS Example: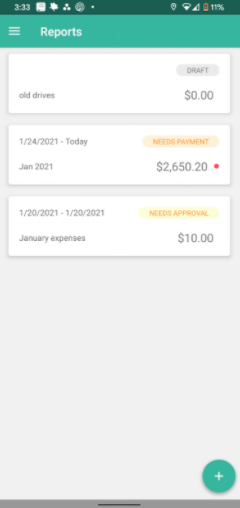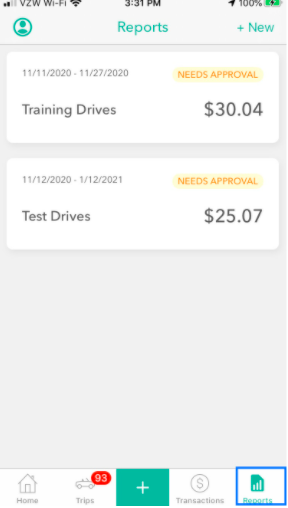 Step 2: Once you are viewing the report, you can click on Activity
Android example: iOS example: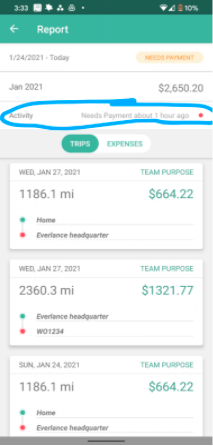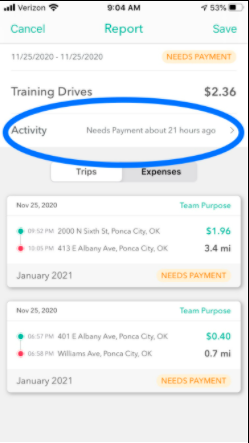 Step 3: This will allow you to view all status changes and comments (you can also add a comment of your own if you need to by scrolling to the bottom!).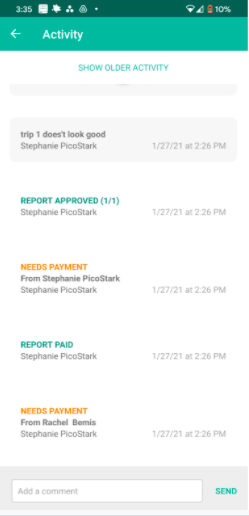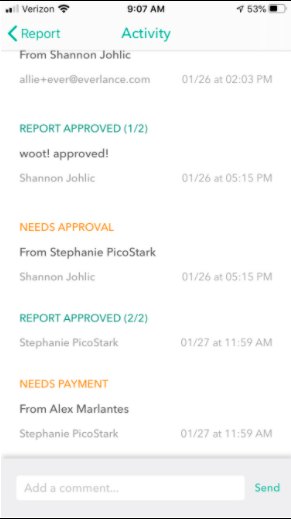 Have questions? Please email us at support@everlance.com so we can help!