Only the account owner can create or edit an Approval Flow.
Step 1: Click on Team Settings on the bottom of the left hand sidebar menu of the Team Dashboard.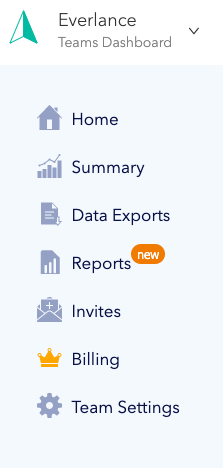 Step 2: Select Approval Flow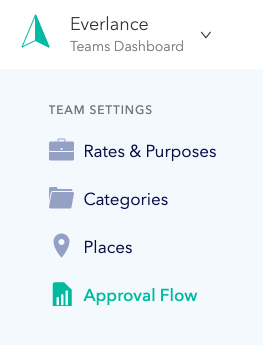 Step 3: Select "Add Step" and add the roles you need. The Approval Flow defines what happens after a report has been submitted.
Account owners can adjust the approval flow to meet their teams needs. You can add or remove approvers, set up multi-level approvals, add a payer, or send someone a copy.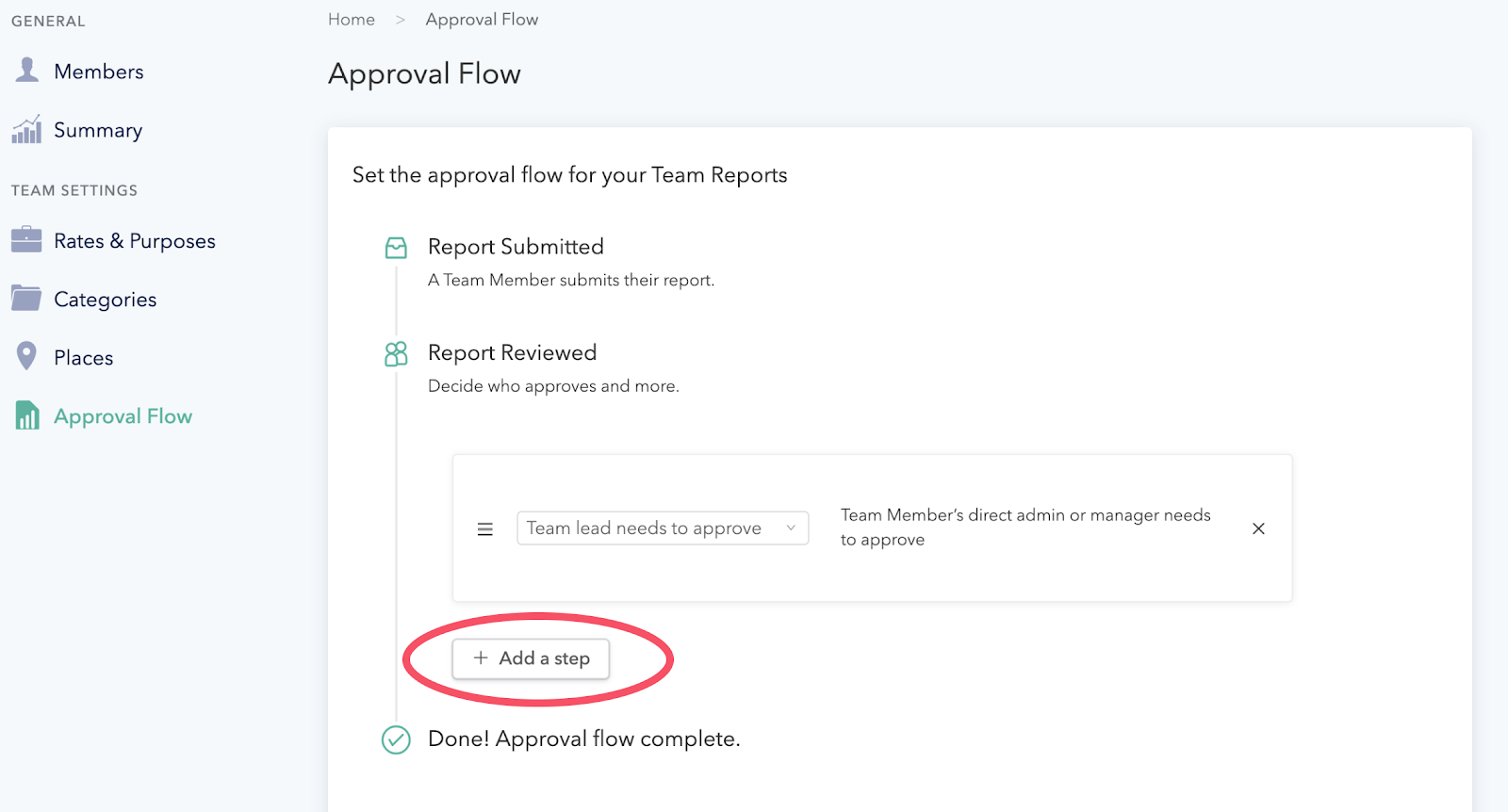 Here are the following roles you can assign (scroll down for :

Team Lead Needs to Approve (default): The team member's direct manager will approve the submitted report. If there are multiple approvers, we recommend you keep this as the first step / first approver.
Needs to Approve: Assign a person who needs to approve submitted reports.
Needs to Mark as Paid: Assign the person who needs to mark reports that have been paid.
Receives a copy: Assign a person who will be forwarded a copy of all reports at the selected step.
You can add any combination of these steps to your approval flow; however, there must be at least one step in the approval flow at all times.
Step 4: To add a step to your approval flow, click " + Add Step" and select a role (e.g. "Needs to Approve"). Only managers and admins can be added to the approval flow.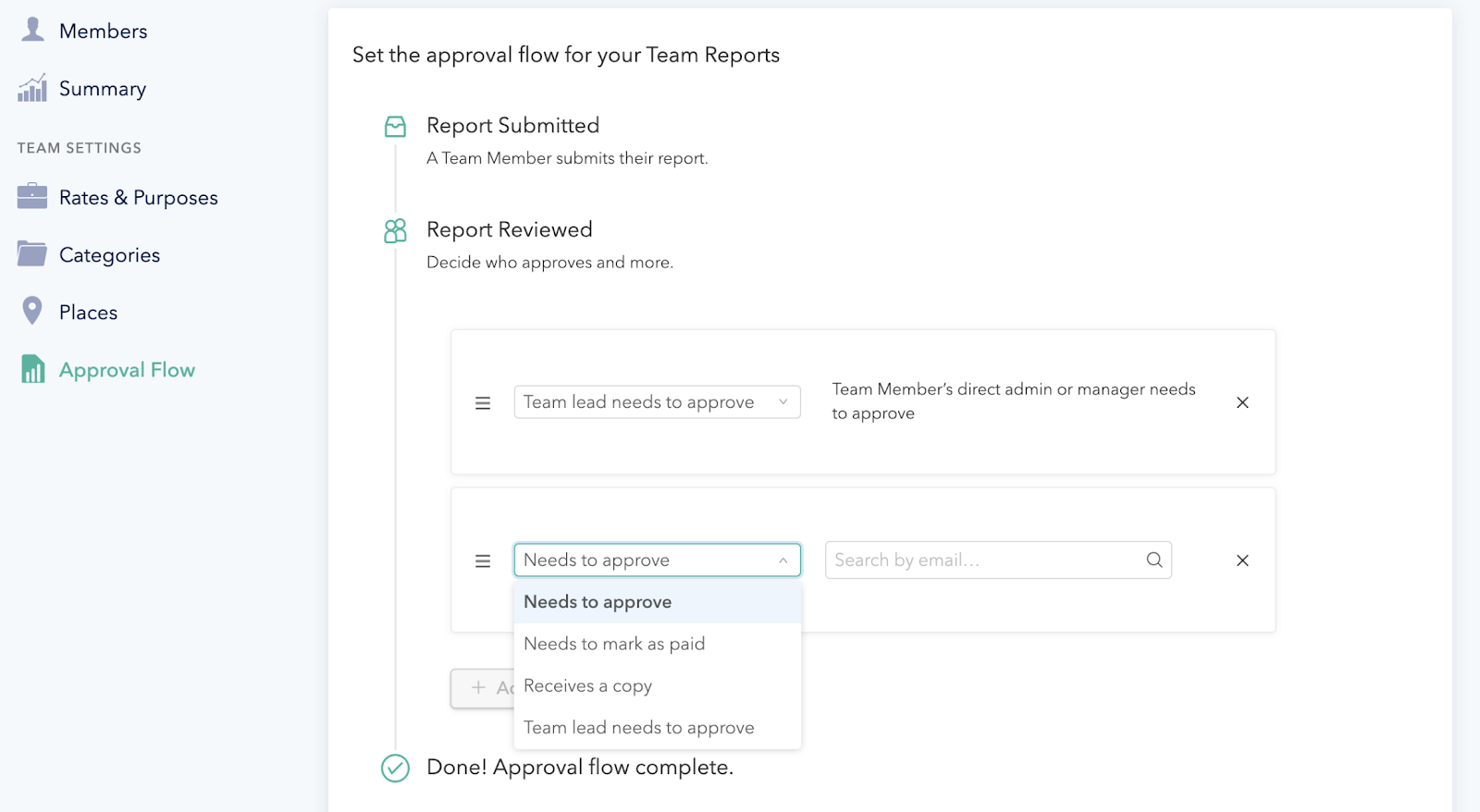 Step 5: When you add a step to your Approval Flow, it automatically gets saved. The next report that is submitted by an employee will follow the latest approval flow.
*Click below for a video tutorial:
Have a question? Please email us at support@everlance.com and we'll be glad to help!