The Approval Flow behaves like a map for how the Reports should submitted/approved and it determines what happens to a Report after it has been submitted by the employee. Since the Approval Flow is such an important component, only the Account Owner/Primary Administrator and Super admin can create or edit the Approval Flow.
Step 1: Click on 'Team Settings' at the bottom of the left-hand menu in the Team Dashboard.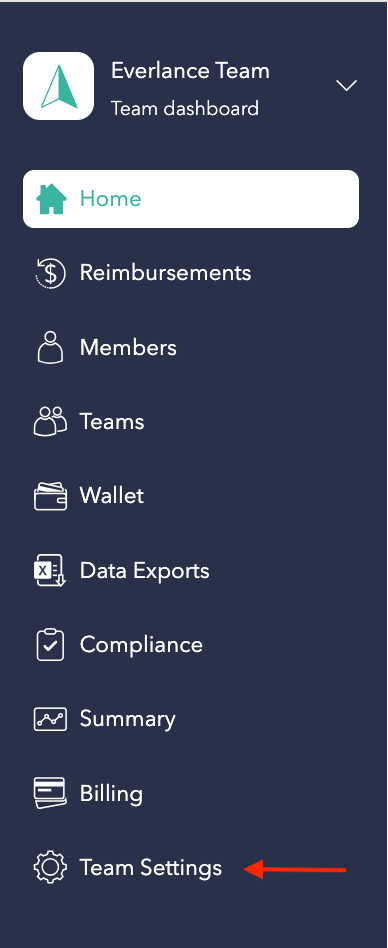 Step 2: Click 'Schedules'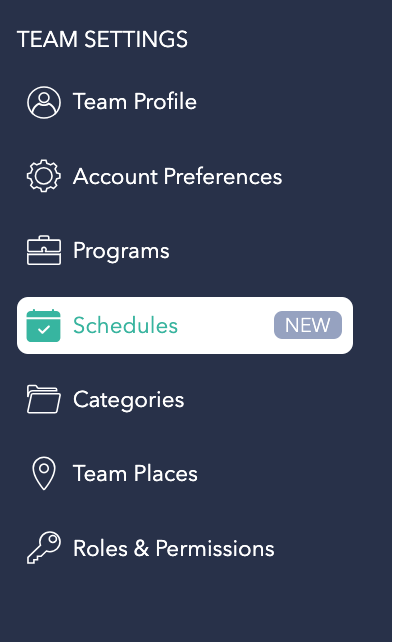 Step 3: You will come to a list of Schedules. They each have their own approval flow, so select the "edit" button of the Schedule you need to update.
Pro tip: If you add/remove a new manager of a team, you'll need to update the Approval Flow if you want the new manager to be added as an Approver for that team's reports.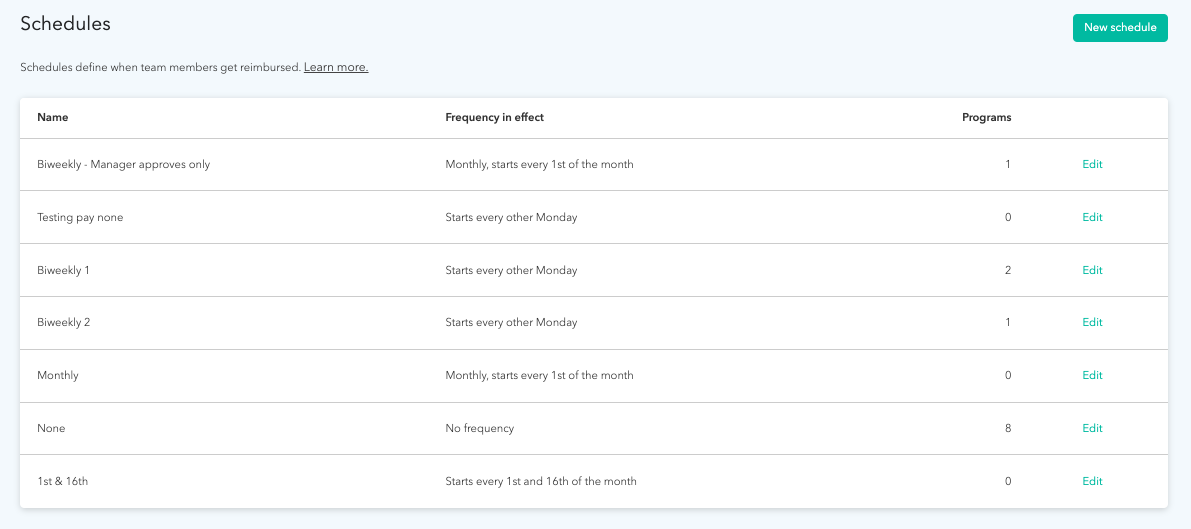 Scroll to the Approvals and Deadlines section of your selected Schedule. You can set up deadline reminders, add or remove approvers, set up multi-level approvals, add a payer, or send someone a copy.
Choose Edit next to the Approve Report or Pay Report

Add or replace a new Payer, or Approver, or someone who receives a copy of submitted reports, and click "Done"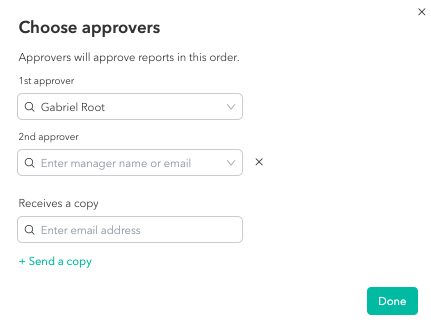 Approver:

Assign a person who needs to approve submitted reports.

Payer:

Assign the person who needs to mark reports that have been paid.

Receives a copy:

Assign a person who will be forwarded a copy of all reports at the selected step.
Step 5: Done! The next report that is submitted by an employee will follow the latest Approval Flow.