Step 1: Visit the Reports tab on the Dashboard and scroll down to the bottom half of the page.
Step 2: Click on the My Tasks button (right next to All Reports).

Step 3: Click on the dropdown menu and select the reports you want to view (e.g., Needs Approval):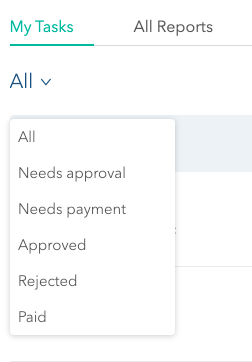 Step 4: Click View on the report you need to Approve/Reject.

Step 5: The report will appear with all of the individual trips/expenses listed for you to review. Once you're ready, you can then Approve or Reject the report.

5b) If a Report has been Approved, it will then

go to the next step in the Approval Flow. (Your admin sets the Approval Flow. Possible next steps include another approval, marking as paid, automatically sending a copy to accounting, etc.)

5c) If a Report has been Rejected

, it will be sent (along with any notes from you) to the team member so they can make any necessary changes and resubmit the report. Once they resubmit, you'll have the option to review and mark as Approved.
Pro tip: If you need to make a note on a report (such as ask a question about a trip or expense), type in the comment box on the righthand side of the report page that says Comments & Activity. The Team Member will then be notified via email as well as a notification within the Everlance app.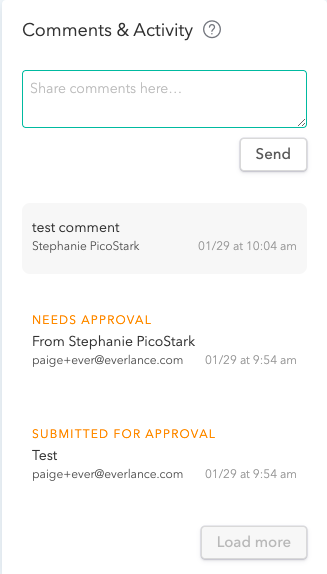 Have questions, please contact us at support@everlance.com. We're happy to help!