Before submitting your report, make sure that your Trips and Expenses
are all classified correctly
. Only trips and expenses classified as Work/ your Team purpose can be added to the report.
Step 1: Select the Reports tab of the app and you'll see a list of draft Reports. A new draft report is created at the beginning of each month (you can manually create a new report by clicking the + button in the bottom right corner). Every trip or expense that is classified with your Team Purpose is automatically added to the most recent draft. Select the draft you want to review/submit.
a. Android example: b. iOS example: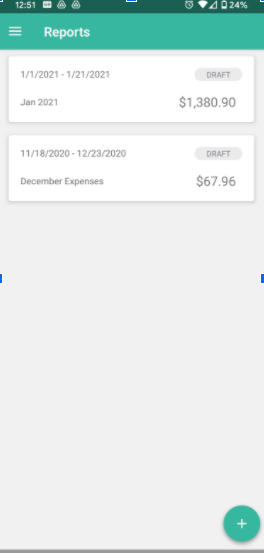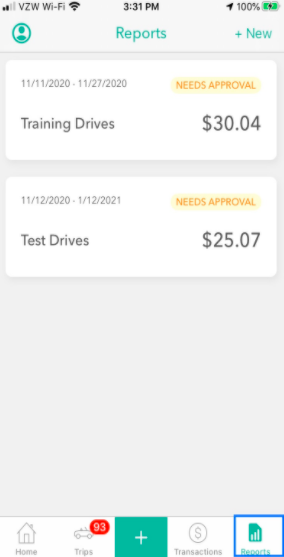 Step 2: If you need to change the Report title, simply tap on the existing report title and the cursor will appear so you can edit the text.
a. Android example b. iOS example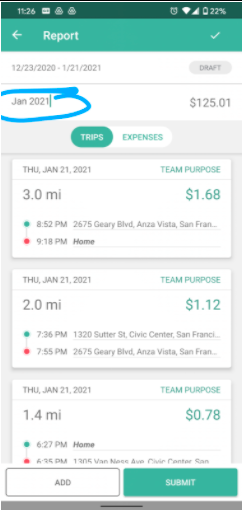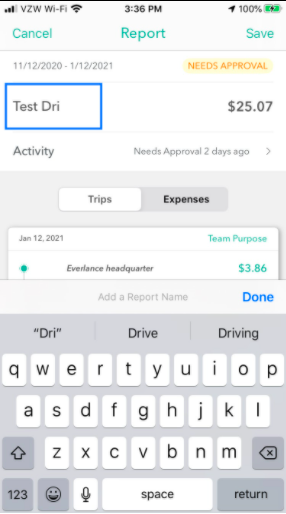 Step 3: You can add trips and expenses to any report. Toggle between Trips and Expenses to select the view you need.
a. Android example b. iOS Example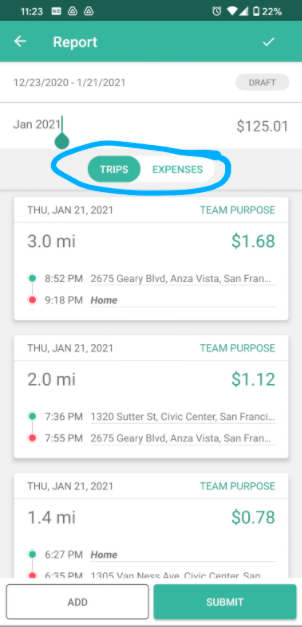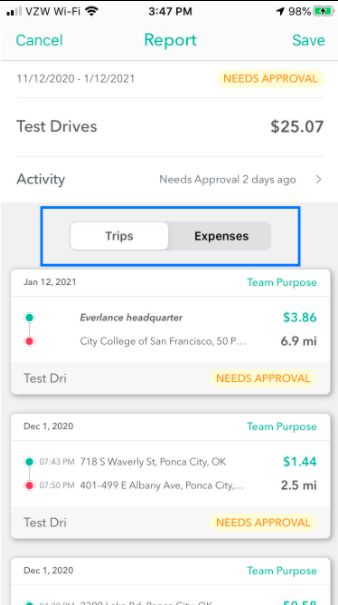 Step 4: Review the Trips and Expenses in the report. If you need to remove a trip/expense you don't want to be included or if you need to add one, click here to learn how to add or remove a trip or expense from your report.
Step 5: Does everything look ready to go now? Select "Submit" and it will be automatically shared with your Manager!
a. Android example: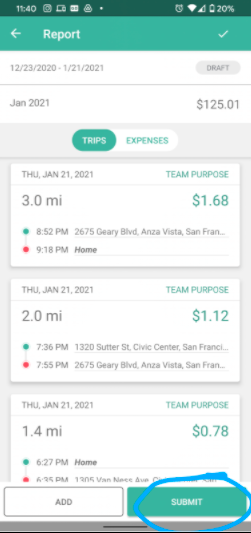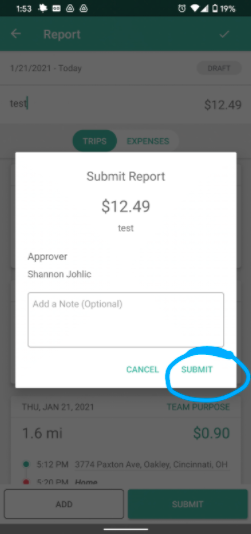 b. iOS example: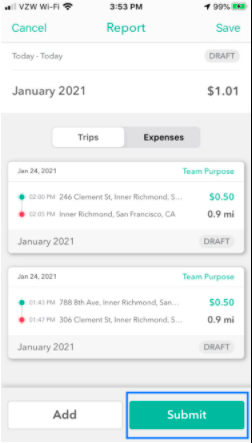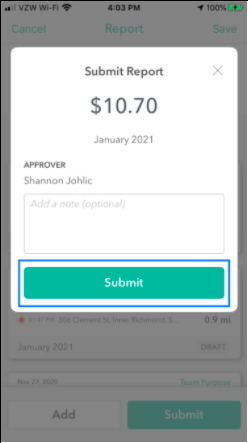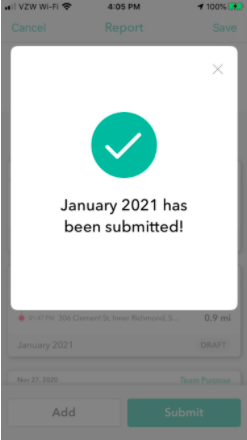 Step 6: You can track the status of your report by viewing the Reports tab after it's been submitted. In this example, the report still needs approval.
a. Android example b. iOS example