If you need to change the credit or debit card that is currently connected to Everlance for subscription renewals then you can do that from the web dashboard (so long as your subscription is not billed through Apple/iTunes).
If you're subscription is currently being processed through Apple Inc/iTunes then you'll want to manage your payment method from your Apple account (click here for those instructions).
Otherwise, please follow the instructions below and you can click here to navigate directly to the web dashboard.
Step 1: Sign in to the Web Dashboard
Use your username and password that you used to log into the app to log into the Dashboard.
*The dashboard tends to work best when using either Google Chrome or Firefox as the web browser.
Step 2: Click on "Premium" on the left sidebar menu (right next to the crown icon).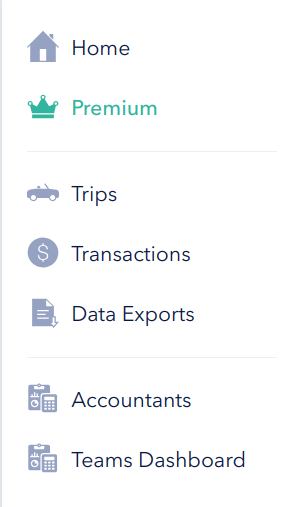 Step 3: Scroll down on to the Payment Method section and click the "Change" button located on the right-hand side of the screen.
Step 4: Enter your payment details in the field provided then click "Save Payment Info" and you're done!
Please reach out to support@everlance.com if you have any questions and we'd be glad to help you!