Have a frequently visited destination that you'd like the app to recognize and label automatically for your team members? Follow the steps below to add a Team Place for your team or sub-team.
Visit the Team Dashboard here!
Step 1: Click the "Team Settings" tab on the Team Dashboard.
* If you'd like to set specific Places for a certain sub-team, first click on the Admin or Manager of that sub-team, and then click on the "Team Settings" tab.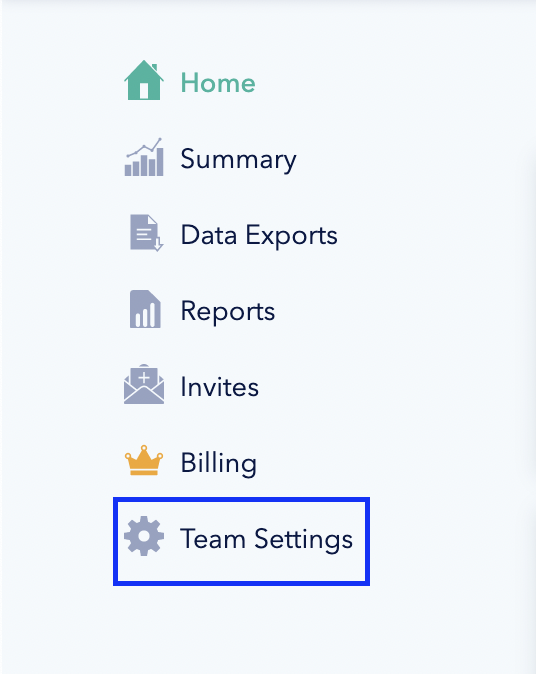 Step 2: Click "Team Places".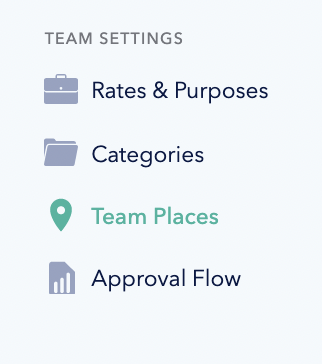 Step 3: Click "+ Add New".

Step 5: Enter a name, address for this Place ("Place ID" & "Notes" are optional)

Step 6: Click the "Save" button and you're done!
*Please note that Team Members will have to close and reopen Everlance to see the updated Team Places.

Pro Tips:
Click the drop-down arrow (near the search bar) to search/filter your Team Places: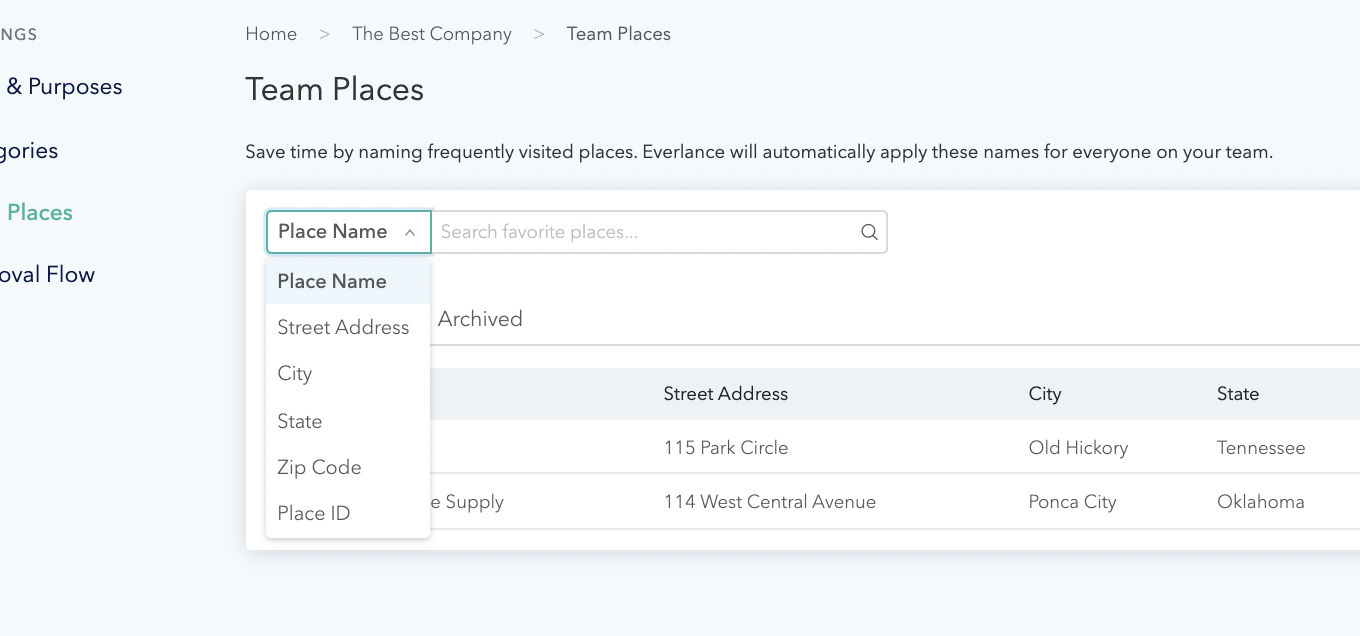 Click the "Edit" button on the right of an existing Place to update the name, Place ID or Notes (Team Place Addresses cannot be edited).
Have questions? We'd love to hear from you at support@everlance.com.