Have a frequently visited destination that you'd like the app to recognize and label automatically for your team members? Follow the steps below to add a Team Place for your team or sub-team.
Step 1: Click the 'Team Settings' tab on the Team Dashboard.
* If you'd like to set specific Places for a certain sub-team, first click on the Admin or Manager of that sub-team, and then click on the "Team Settings" tab.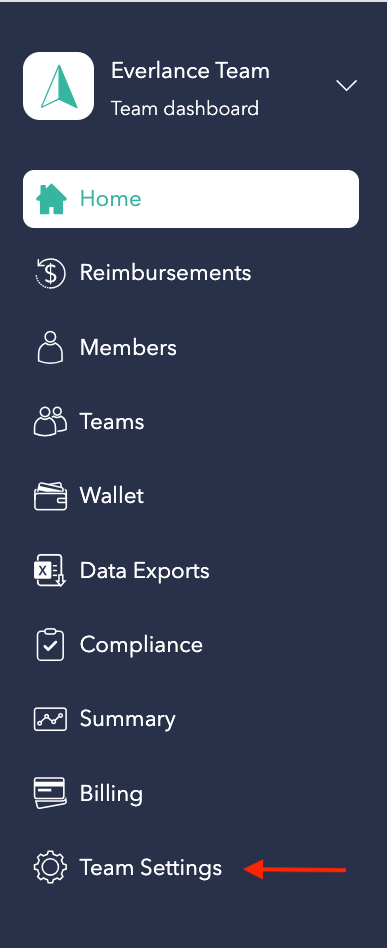 Step 2: Click on Team Places.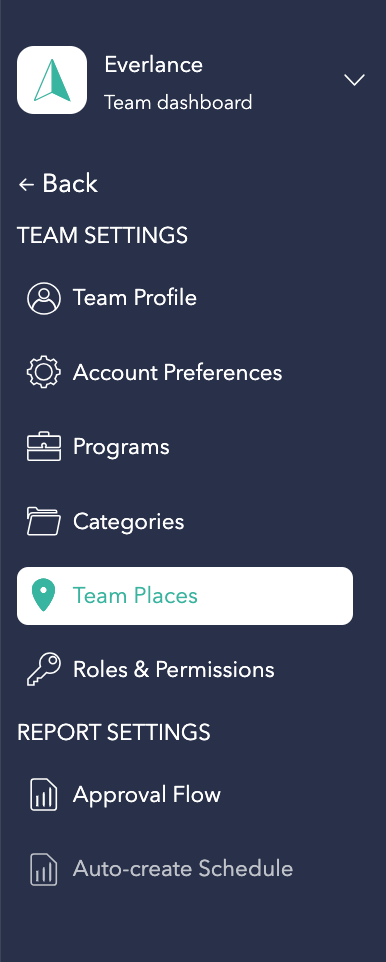 Step 3: Click '+ Add New.'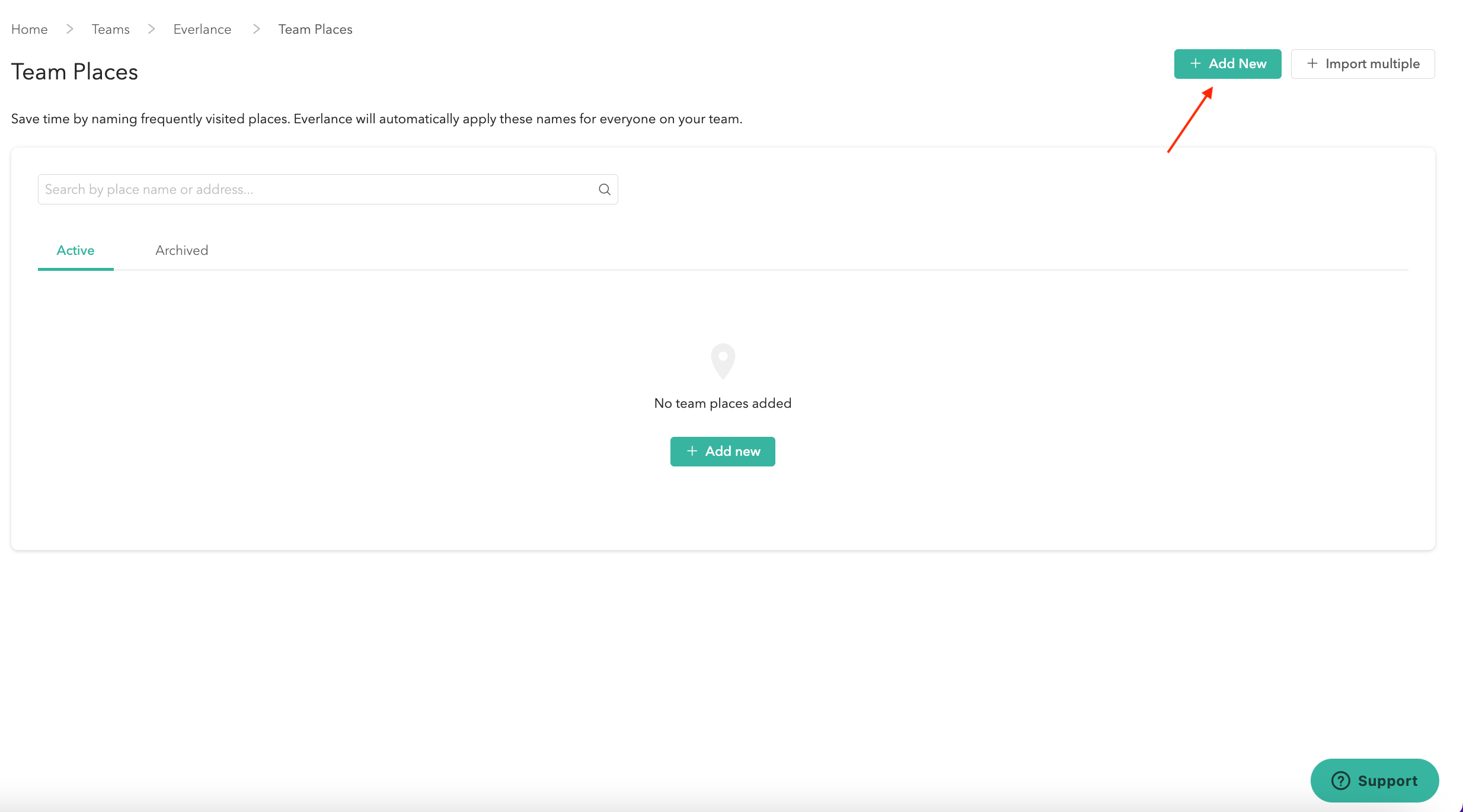 Enter the address and Place Name for this location ("Place ID" & "Notes" are optional). Click 'Save' in the top right corner and you're done! 

If you have multiple places you'd like to add click 'Import Multiple.'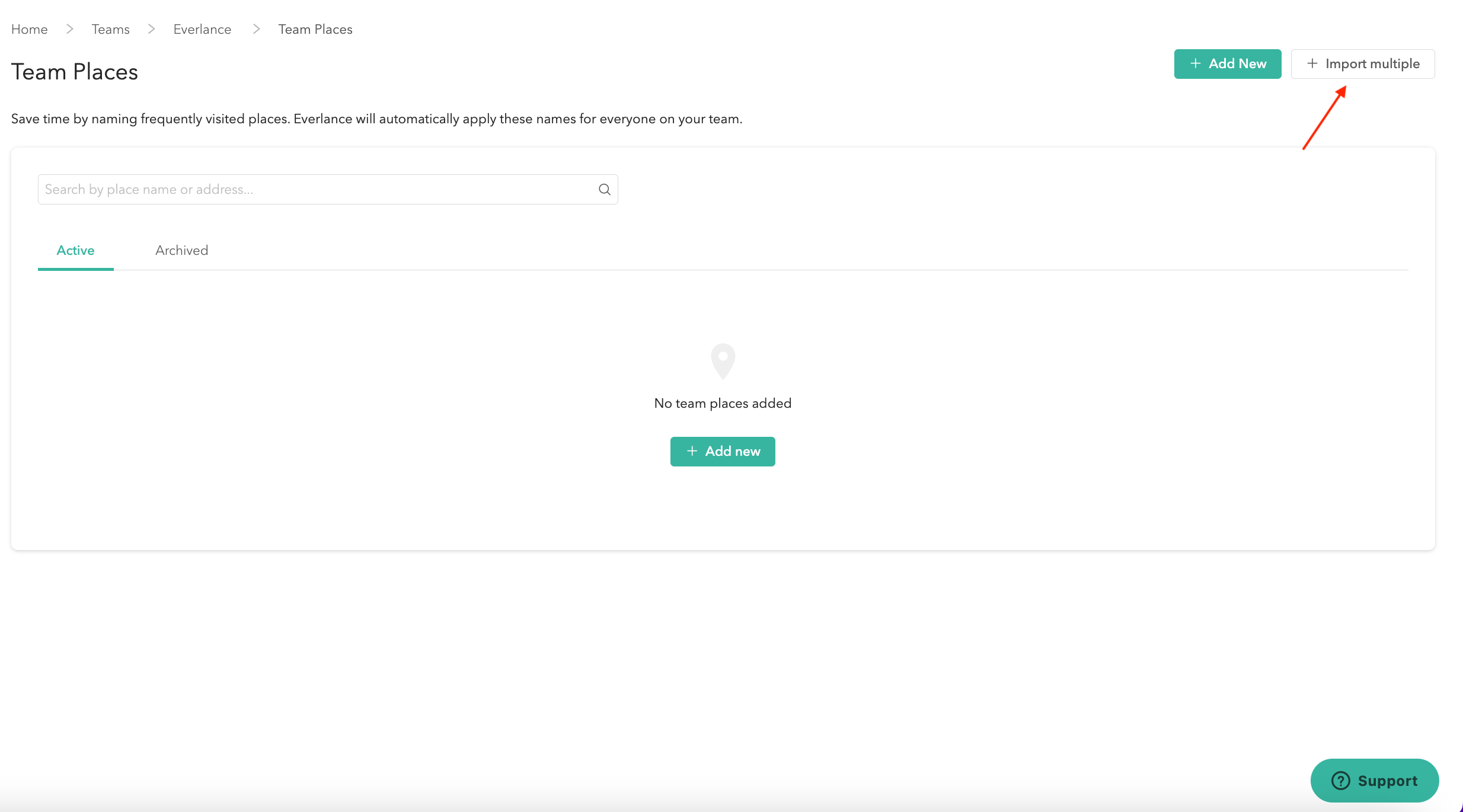 From here, you can upload a CSV file of all of your team places.  Download our CSV template.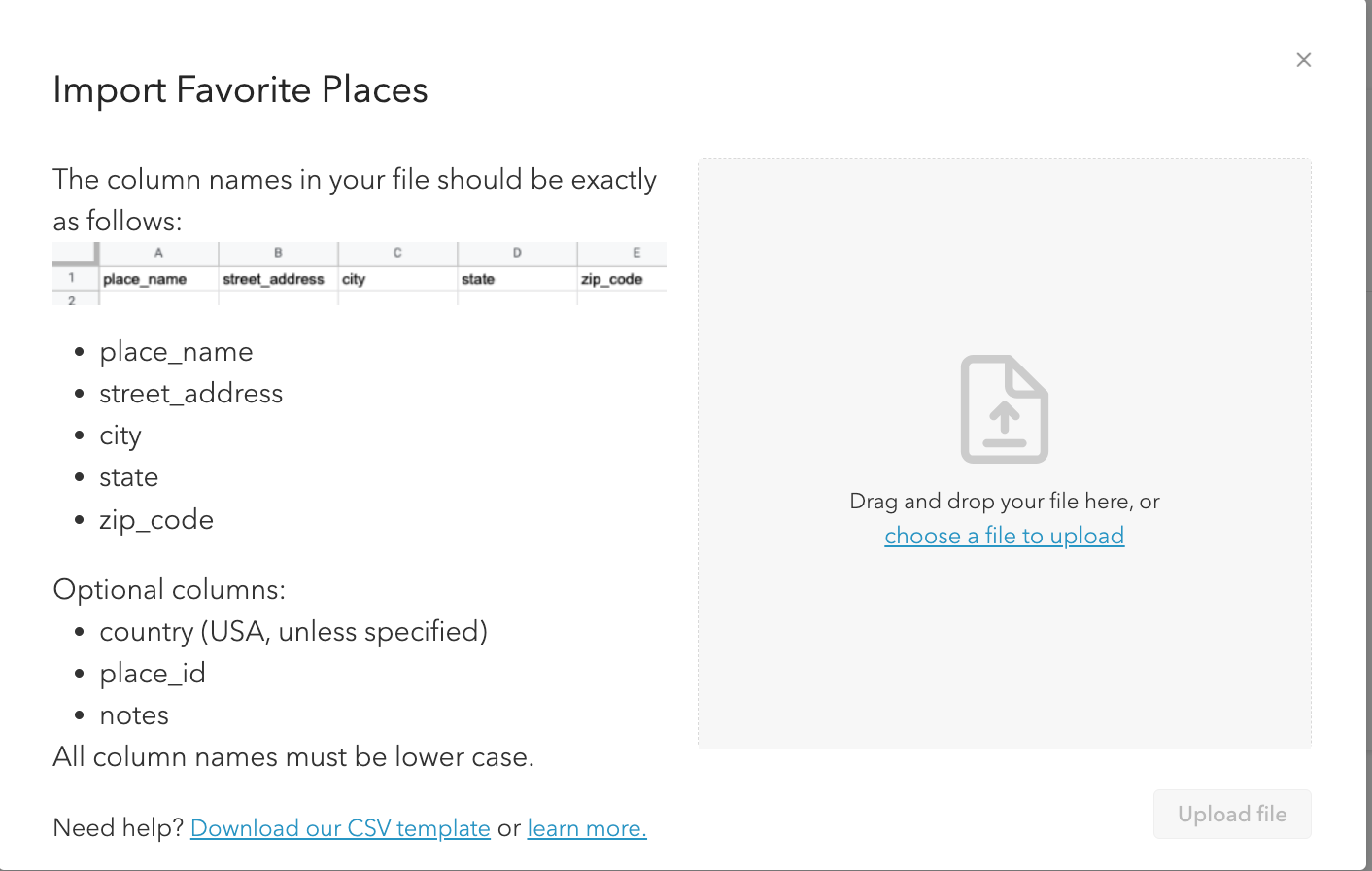 Please note: Team Members will have to close and reopen Everlance to see the updated Team Places. 

Pro Tips:
User the seach bar to filter your Team Places: 

Click the 'Edit' button on the right of an existing Place to update the name, Place ID or Notes (Team Place Addresses cannot be edited).
Customer Support:
If you need to contact support or have questions, please check out our help center at help.everlance.com or reach out at support@everlance.com or by phone at (872) 814-6308 (USA) or (877)704-2687 (CAN). Our office hours are 9am-5pm EST Monday - Friday and 9am-1pm EST on weekends.