Have a frequently visited destination that you'd like the app to recognize and label automatically for your team members? Follow the steps below to add a Team Place for your team or sub-team.
Visit the Team Dashboard here!
Step 1: Click the "Team Settings" tab on the Team Dashboard.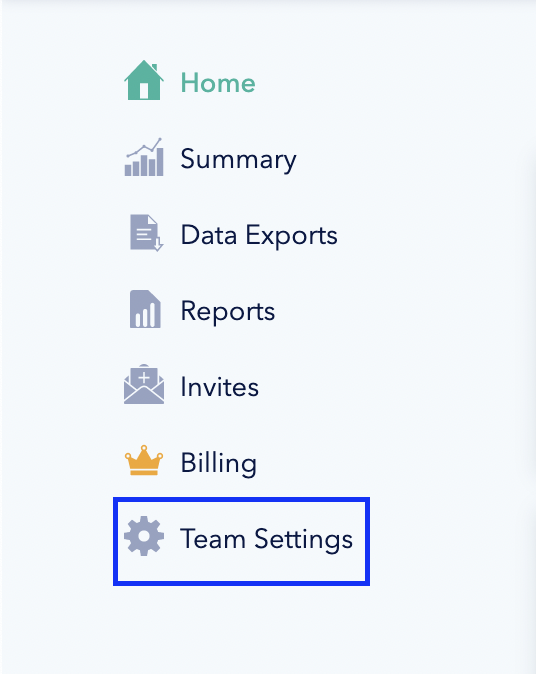 If you'd like to set specific Places for a certain sub-team, first click on the Admin or Manager of that sub-team, and then click on the Settings tab.
Step 2: Click Places.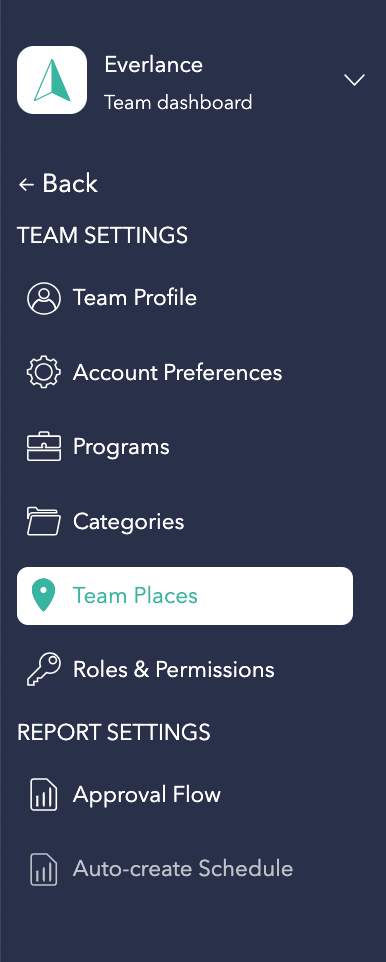 Step 3: Click
ADD NEW

.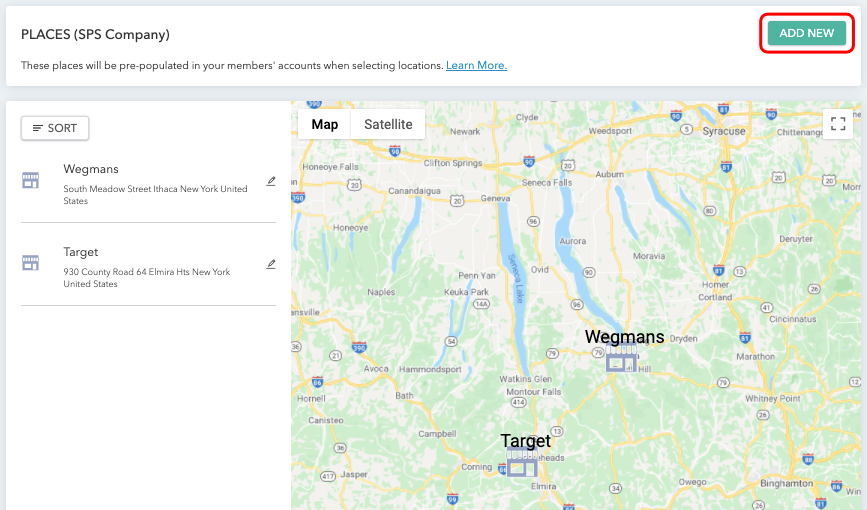 Click the SORT button after adding Places to see them listed alphabetically or by the most recently added.
Click the edit button on the right of an existing Place to update the address, name, or icon.
Step 5: Enter a name, address, and icon for this Place.

Step 6: Click
SAVE

and you're done!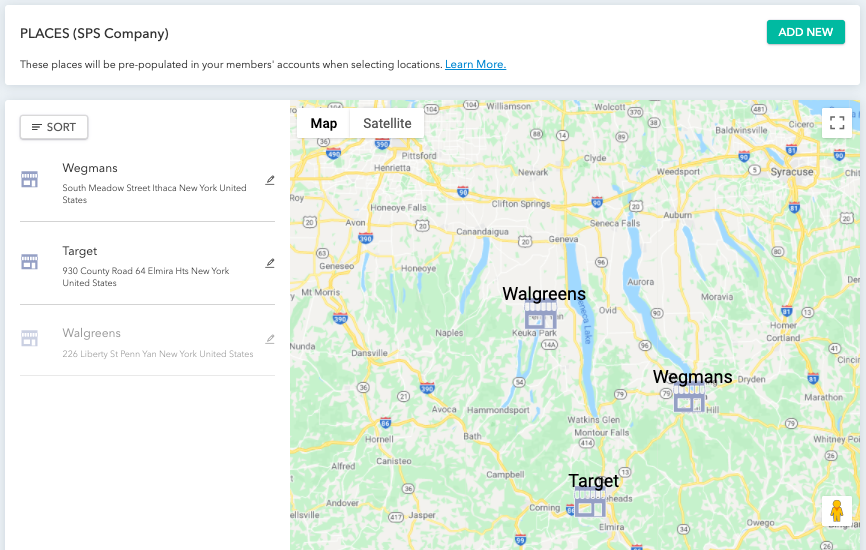 Have questions or would like help adding multiple Team Places? We'd love to hear from you at support@everlance.com. Please note that Team Members will have to close and reopen Everlance to see the updated Places for Teams.
Visit the Team Dashboard here!