If you're a Premium subscriber then you have access to "Advanced Reporting" which means you can filter/sort your data before you export it from your Everlance account!
Step 1: Click on the "Transactions" tab (located on the far left side of the Dashboard).
Step 2: Click "Export" located towards the center of the screen (just underneath the Transaction Summary).

Step 3: Click "Category" and select an option from the list that appears.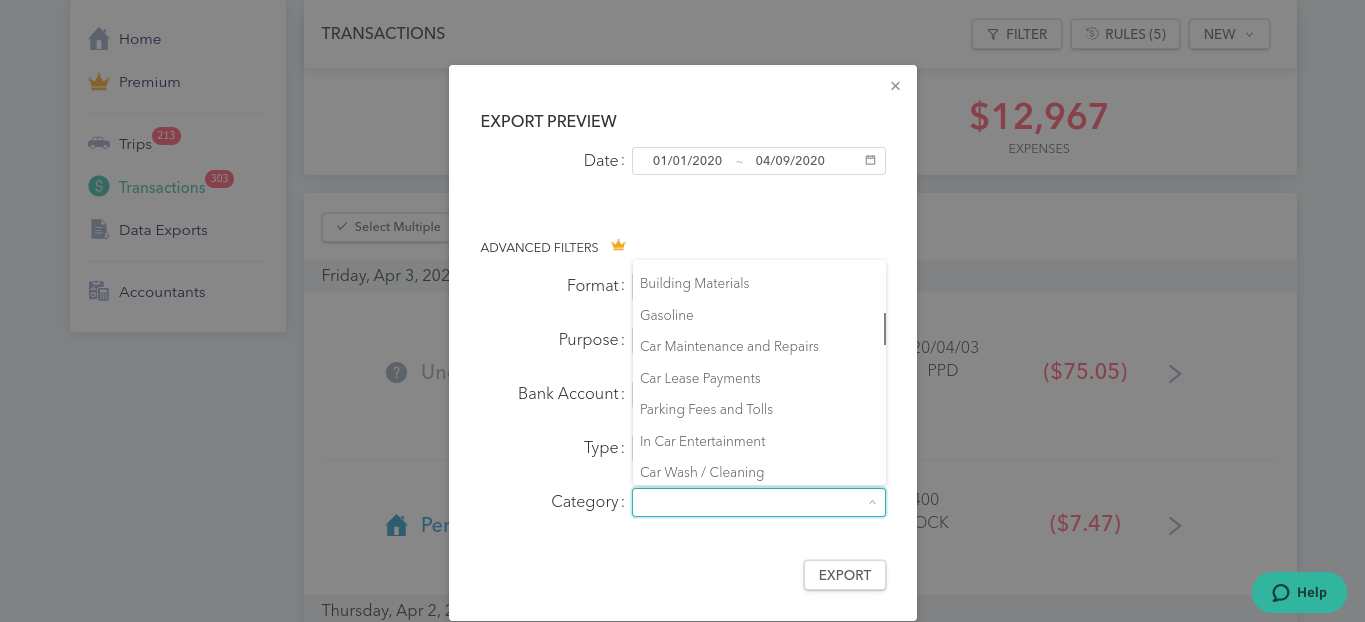 Step 4: You can also edit the date range for this report by clicking the date range (displayed towards to the top of this screen) and selecting a different range.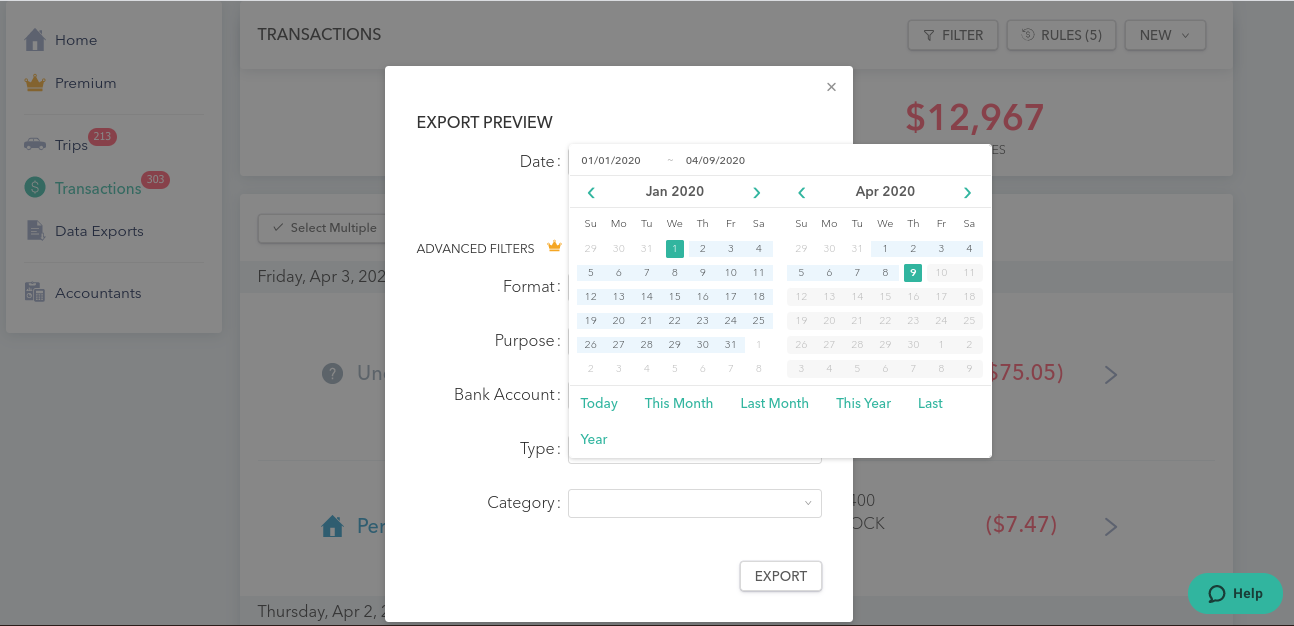 Step 5: Please click the "Export" button at the bottom of the dialogue box to submit this report request.

Step 6: You'll be directed to the "Data Exports"
screen. Click the
green icon
under Download and save the
Transactions & Receipts Export
on your laptop or desktop computer.

Should you have any questions, comments and/or concerns, please contact us at support@everlance.com and we'll do our best to assist you! Happy tracking :)