If you're a Premium subscriber then you have access to "Advanced Reporting" which means you can filter/sort your data before you export it from your Everlance account!
Step 1: Log into your account from the Web Dashboard
Step 2: Click on the Transactions
Step 3: Click Export located in the top right corner of your screen.

Step 4: Click Category and select an option from the list that appears.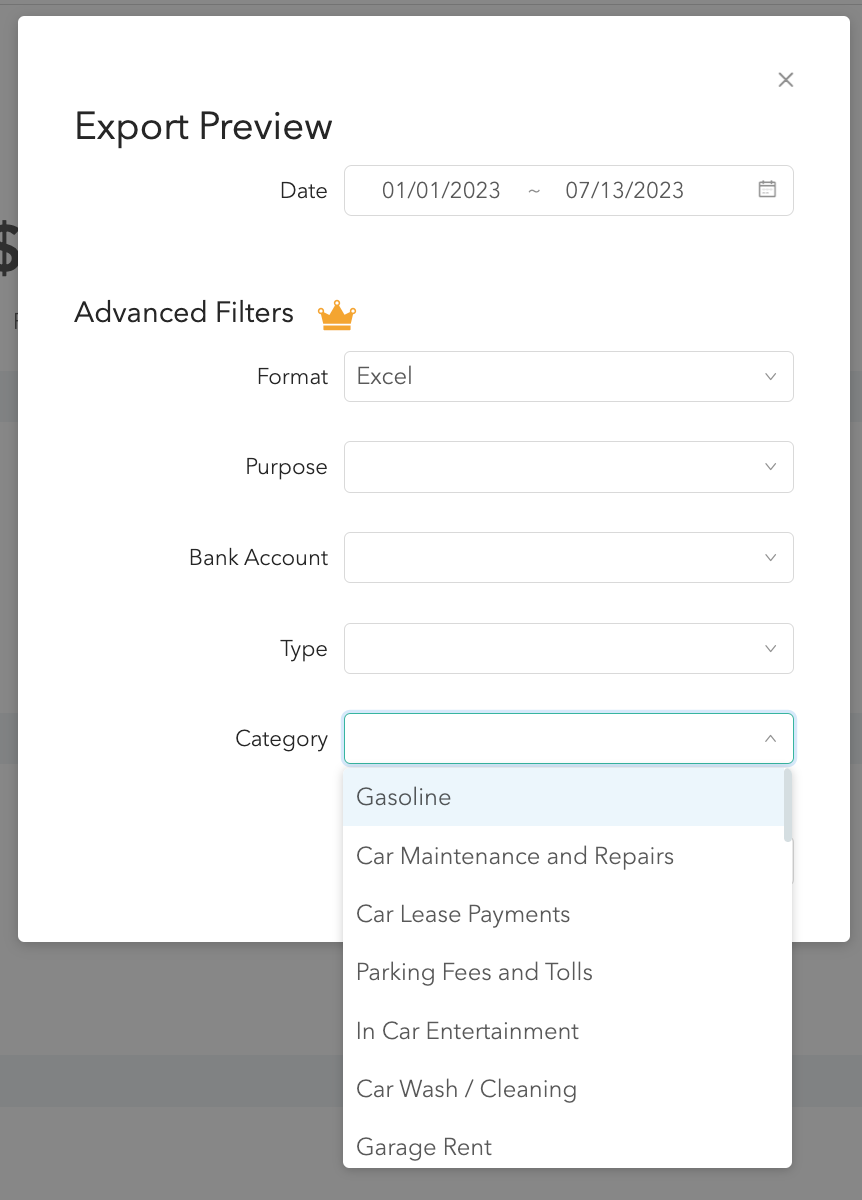 Step 5: You can also add other filters such as Date Range, Format, Purpose, Bank Account, and Type.
Step 6: Once you've applied your filters, click the Export button at the bottom of the dialogue box to submit this export request.

Step 7: You'll be directed to the Data Exports screen. Click the green icon under Download and save the Transactions & Receipts Export on your laptop or desktop computer.

Customer Support:
If you need to contact support or have questions, please check out our help center at help.everlance.com or reach out at support@everlance.com or by phone at (872) 814-6308 (USA) or (877)704-2687 (CAN). Our office hours are 9am-5pm EST Monday - Friday and 9am-1pm EST on weekends.