If you're having trouble opening your Everlance CSV report in Excel, we recommend using Google Sheets (you must have a Gmail account to do this).
1. Go to sheets.google.com and click the button "Start a new spreadsheet."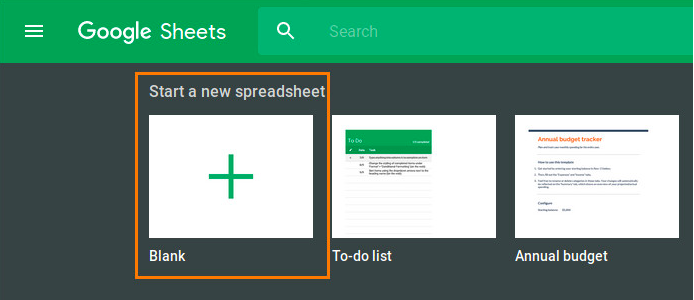 2. Go to 'File' menu and select 'import' button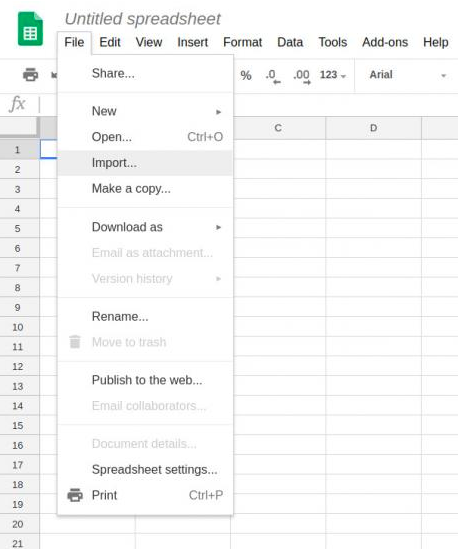 3. Go to the 'Upload' tab of the 'Open a file' window and choose the file you need from your computer.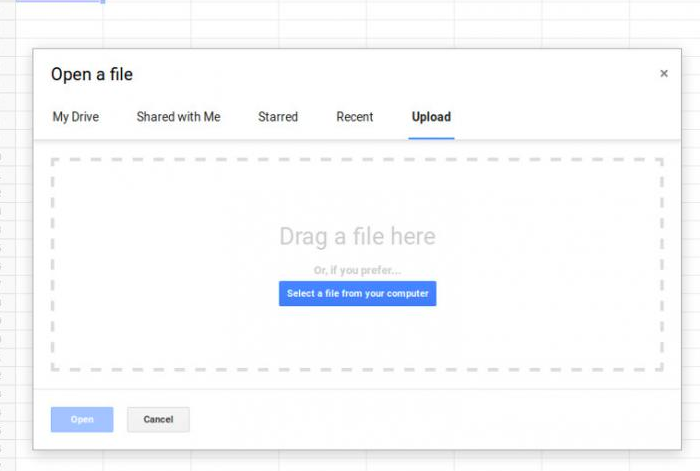 4. In the Import file settings window, select 'No' for 'Convert text numbers and dates', and then click on the 'Import data' button.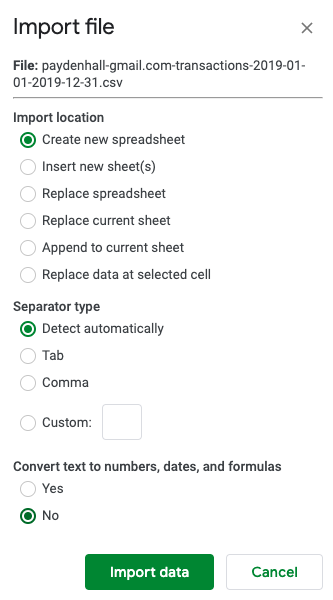 5. Select "Open now"

6. As a result, you have opened CSV file as a table and all of your data will now be displayed on the spreadsheet which you can edit.
Have questions about Everlance? Please email us at support@everlance.com and we'll be happy to help!