In order to see a general overview of your total mileage, go to the Home page of the app to see the mileage pie chart.
Step 1: Scroll down the middle of the Home page until you see the pie chart.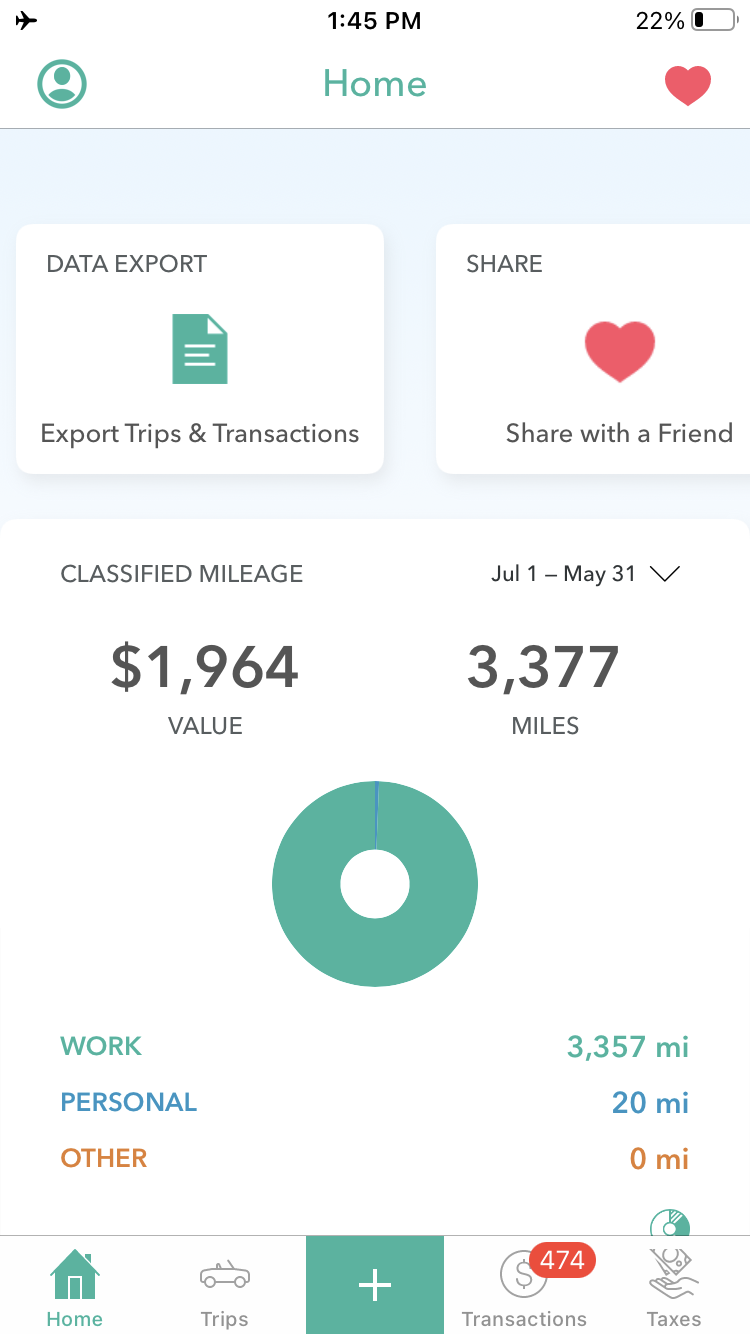 Step 2: Click on the dropdown arrow near the top right of the pie chart. Select the option that works best foryou(Today, This Month, Custom, etc).

Step 3: The results will then populate for the dates that you selected.


Remember that this is just a general overview of your mileage, so if you have more than one business line for Work, it will show the total for all your Work categories. If you want a specific breakdown of your report, you will need to request a mileage report.
You can learn how to do this from your phone by going here or from our Web Dashboard by clicking here.
Have questions? You can email us at support@everlance.com. Or you can contact us at (872) 814-6308 (USA Only). Our Live Support hours are 9am-5pm EST Monday-Friday and 9am-1pm EST on weekends.