Editing your team name is easy from the team dashboard.
Step 1: From the Team Dashboard, click on 'Teams.'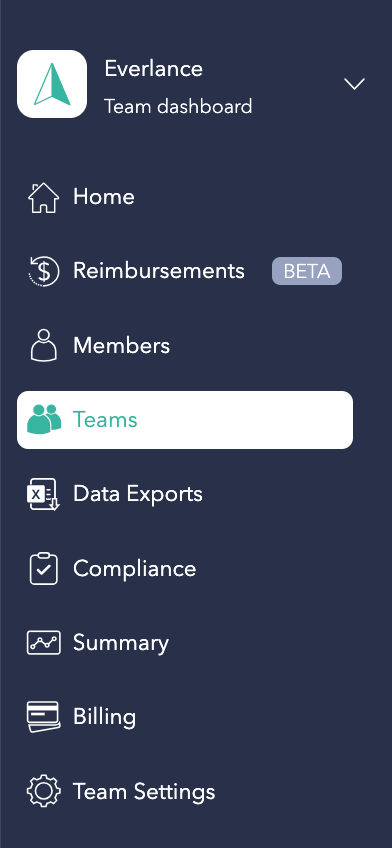 Step 2: Locate the team you wish to edit and click on 'Team Profile' from the right side of your screen.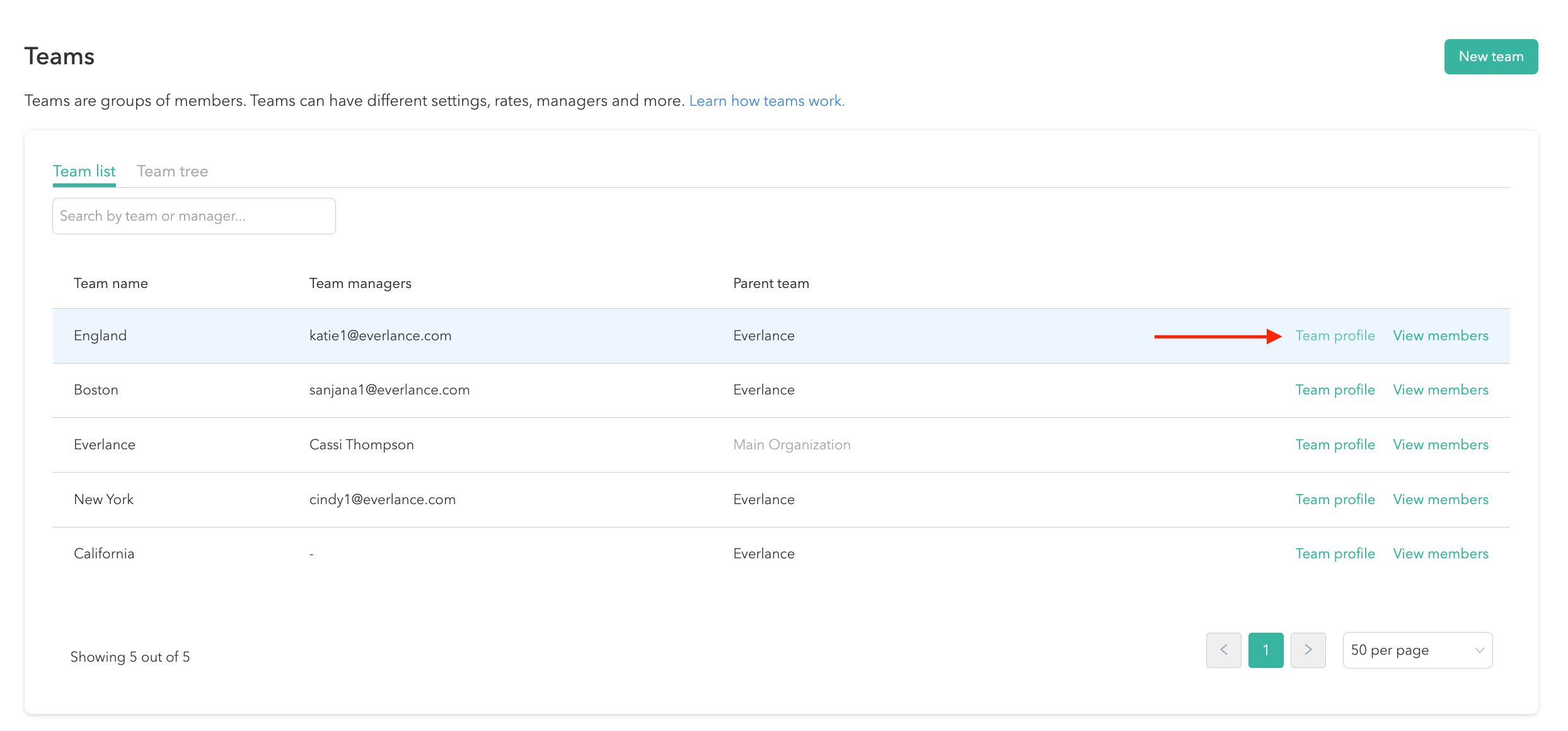 Step 3: Enter your new team name and click 'Save'. 
That's it! You've just updated your team name! 
Customer Support:
If you need to contact support or have questions, please check out our help center at help.everlance.com or reach out at support@everlance.com or by phone at (872) 814-6308 (USA) or (877)704-2687 (CAN). Our office hours are 9am-5pm EST Monday - Friday and 9am-1pm EST on weekends.