Need to easily distinguish your teams and sub-teams by region, product, client, or by something else? Now you can add Team Names to your Member Tree. Here's how:
Go to the Team Dashboard here!
Step 1: From the
Membership

list, click on the email address of the leader of the team you wish to name.

*In this screenshot, this team leader's email address is "stephanie+demo@everlance.com".

This will take you to a new page listing the history of the user you searched for.
Step 2: Click
Profile

.

Step 3: Enter the name of the team in the
Team Name

field and click

Save

.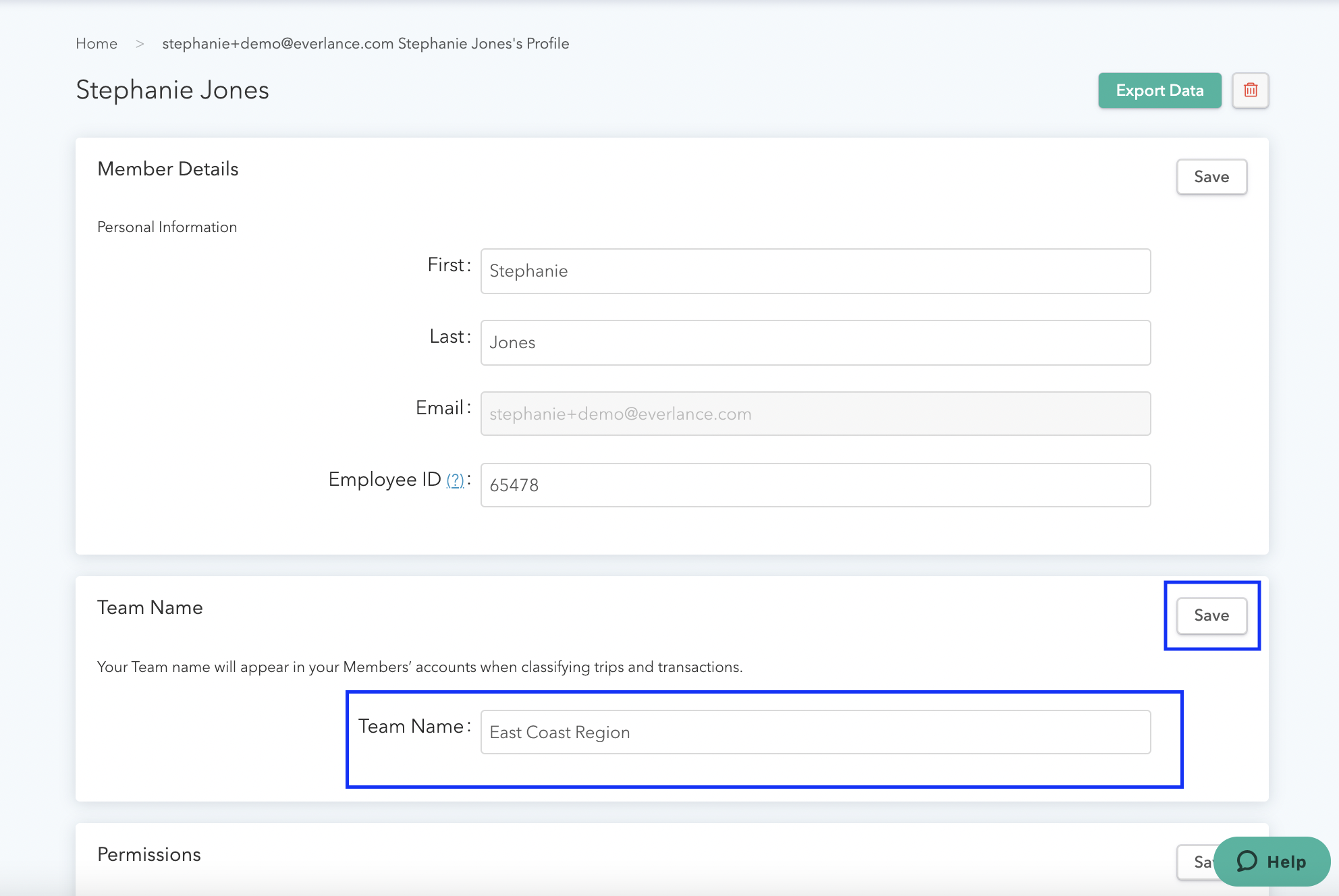 Step 4: Repeat Steps 1 through 3 for the Team Admins and Managers you would like to have Team Names.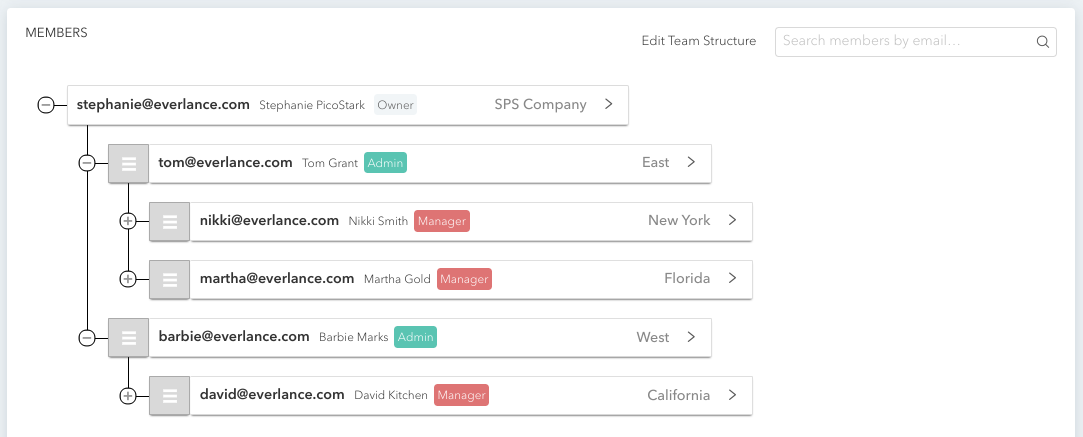 You're done! Have any questions? We'd love to hear from you at support@everlance.com.