Need to easily distinguish your teams and sub-teams by region, product, client, or by something else? Now you can add Team Names. Click the video below for instructions or keep scrolling:
Here's how:
Go to the Team Dashboard here!
Step 1: From the
Team Dashboard

, click on '

Team Settings

.'

Step 2: Under the
Team Profile

, click in the box next to

Team Name

and enter the new name of your team. Click '

Save

'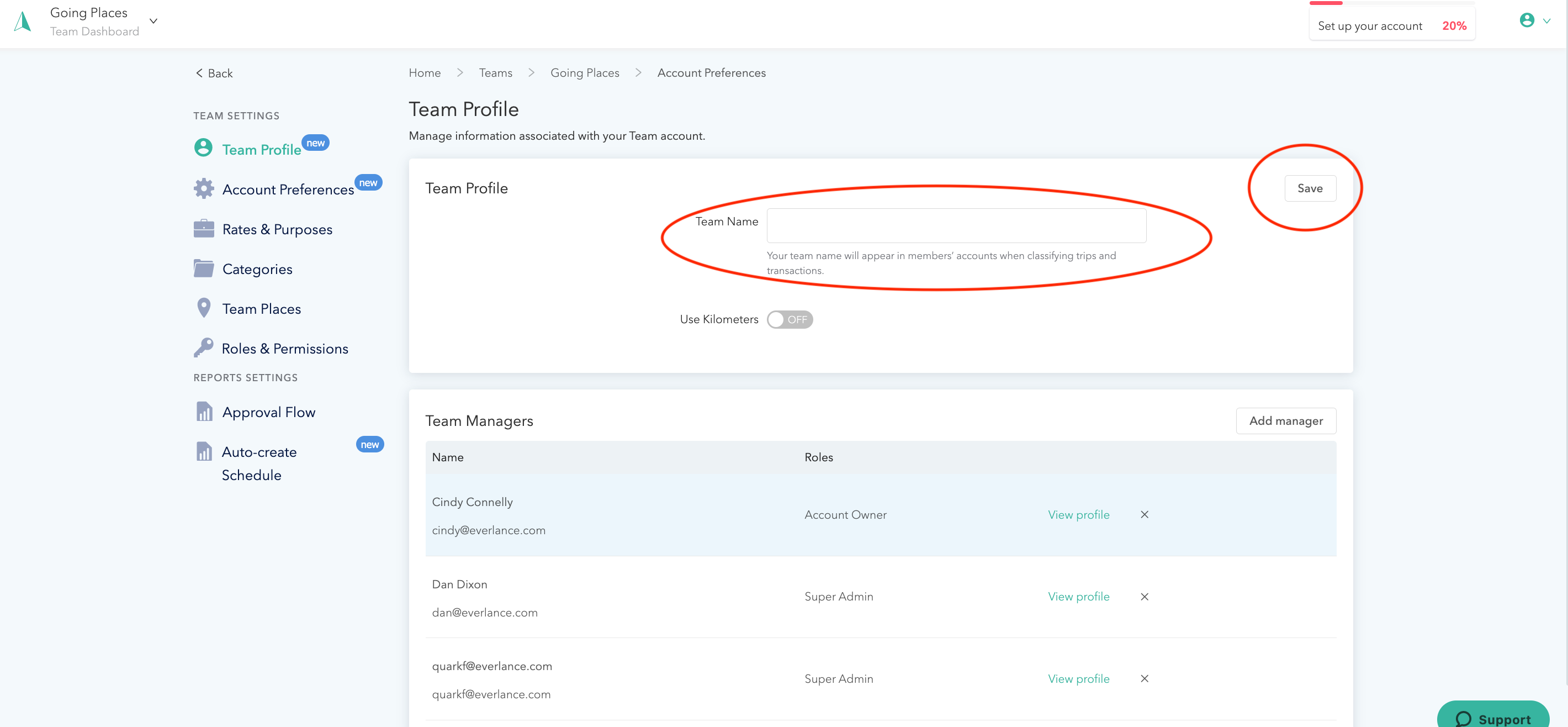 You're done! Have questions? You can email us at support@everlance.com. Or you can contact us at (872) 814-6308 (USA Only). Our Live Support hours are 9am-5pm EST Monday-Friday and 9am-1pm EST on weekends.