Do you have specific Expense Categories tailored for your Team? You have the option to include your expense categories directly from the team dashboard, allowing your members to utilize them when recording their expenses in the app.
Step 1: Click on the 'Team Settings.'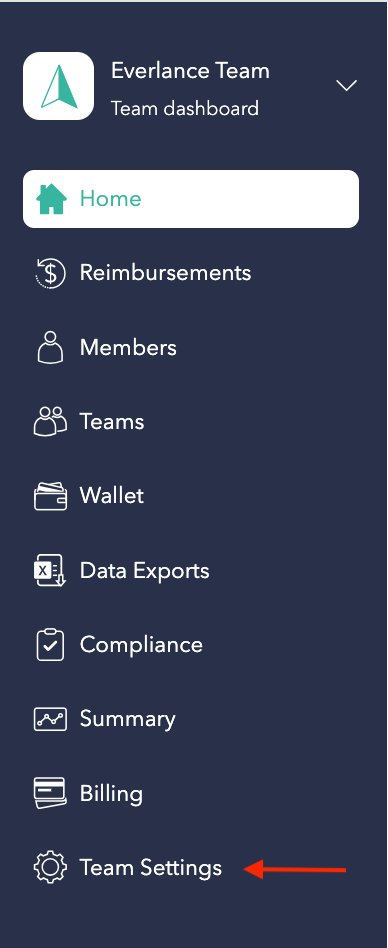 Step 2: Go to the 'Categories' tab.

Step 3: Click '+ NEW.'

Step 4: Enter the information and click ADD. You're done!

The Expense Categories can now be managed from this section. 

Use the SORT or Search features to organize and locate specific Categories.
Hover over the Category name to update it before clicking the SAVE button, or click the trashcan icon to remove it completely.
Please note that Team Members will have to close and reopen Everlance to see the updated Categories. 
Customer Support:
If you need to contact support or have questions, please check out our help center at help.everlance.com or reach out at support@everlance.com or by phone at (872) 814-6308 (USA) or (877)704-2687 (CAN). Our office hours are 9am-5pm EST Monday - Friday and 9am-1pm EST on weekends.