With just a few clicks, Admins and Managers can conveniently access a member's current Work Expenses directly from the Team Dashboard. This makes filtering individual Expenses a breeze!
Here's how:
Step 1: Go to the Team Dashboard.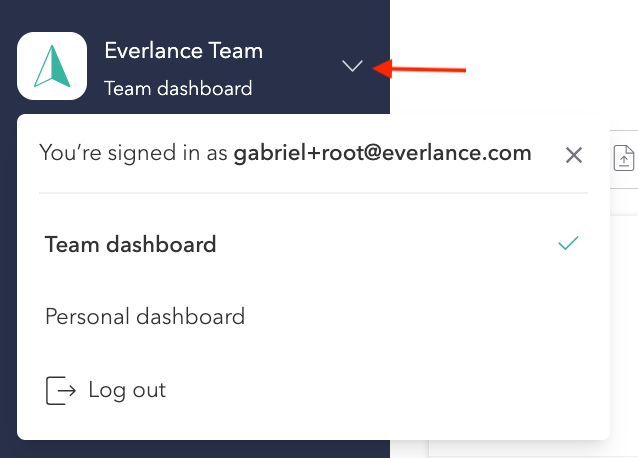 Step 2: Choose the team member you wish to see. To assist you in refining your search, utilize the search bar to find members by their name, email, or ID.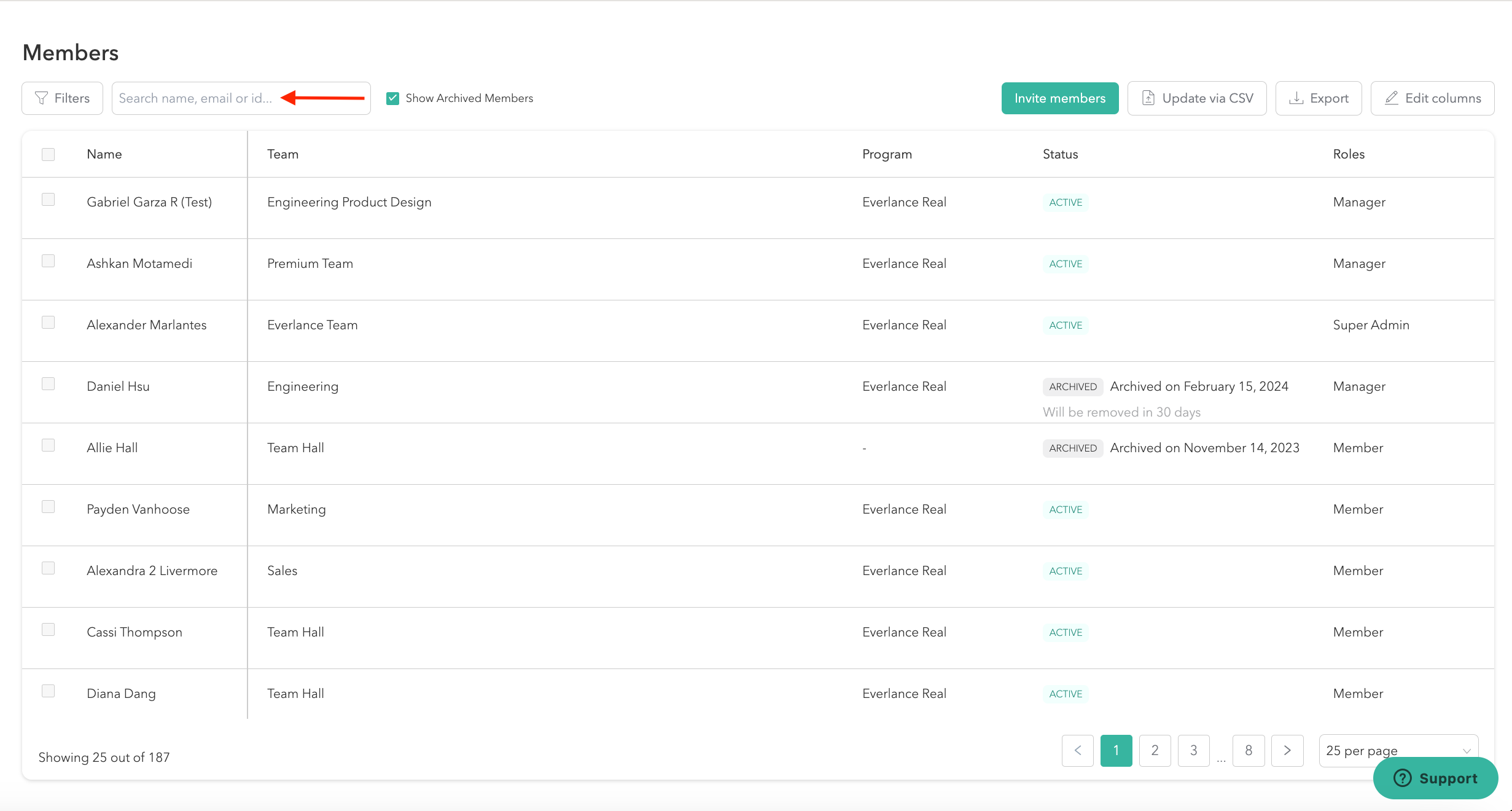 Step 3: Click the 'Expenses' tab to view a list of the user's Work Expenses.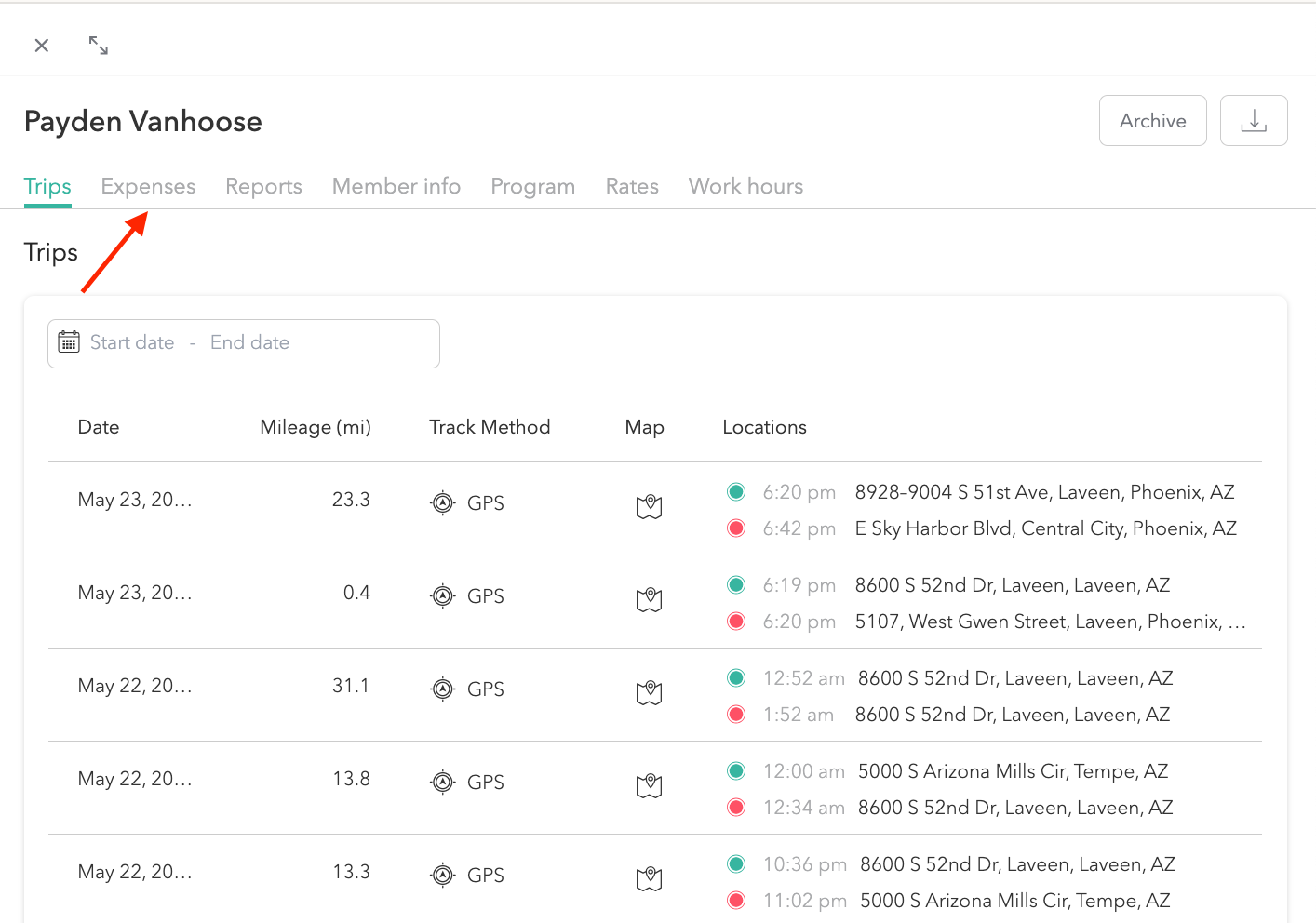 Step 4: Select the Expense you wish to view, and if needed, utilize the search bar to filter expenses by date.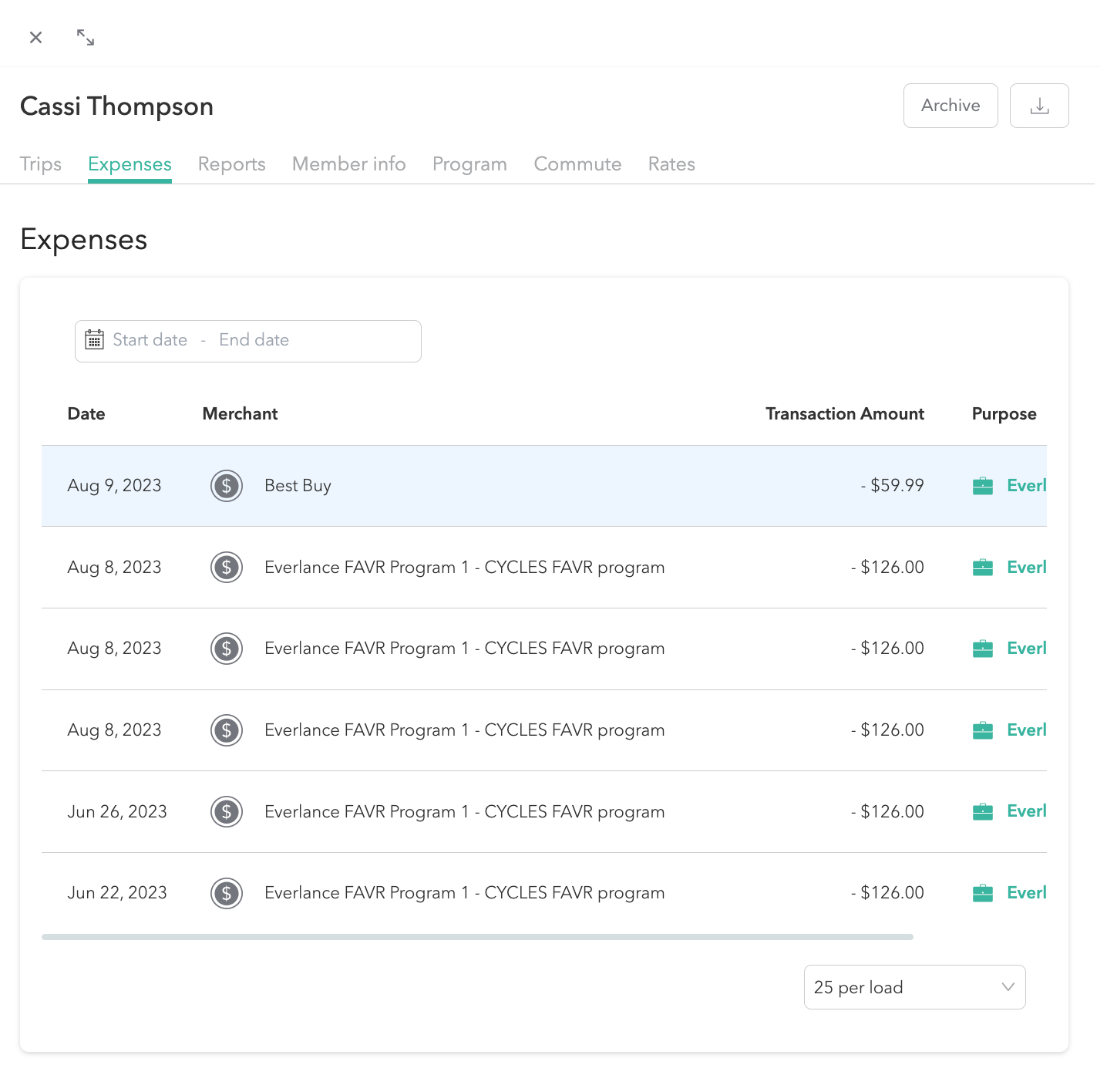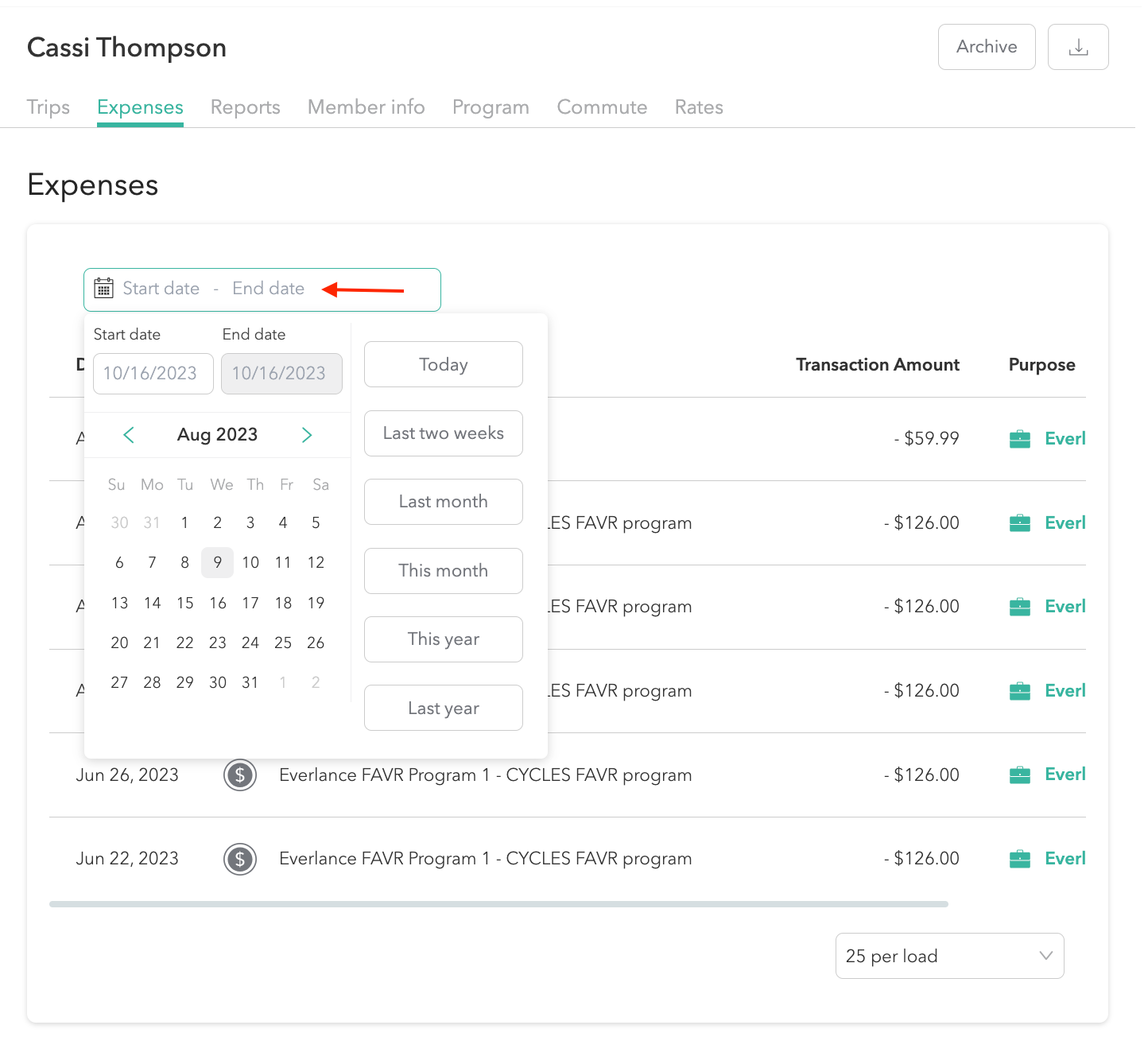 Step 5: Click on the receipt to enlarge the view.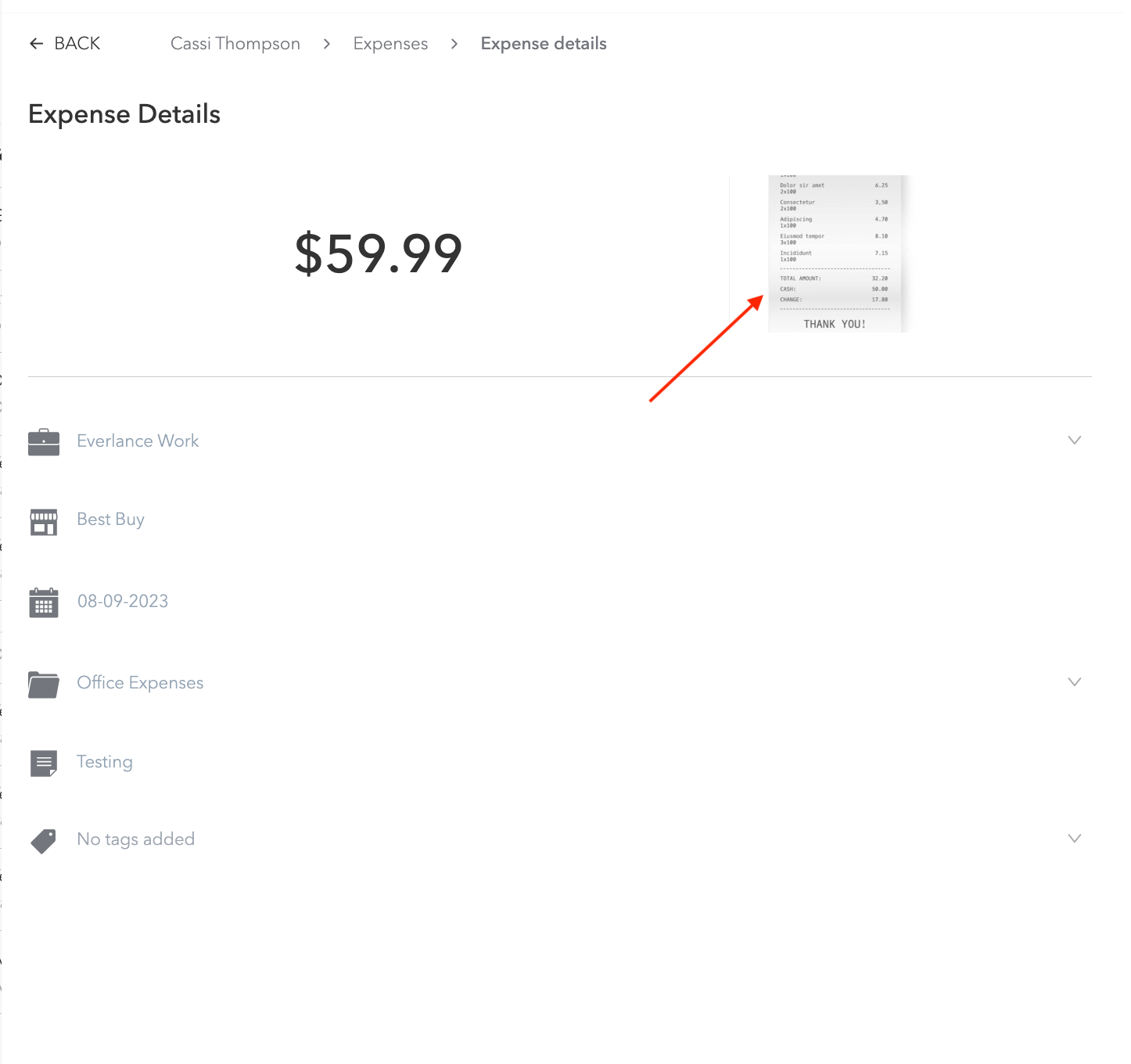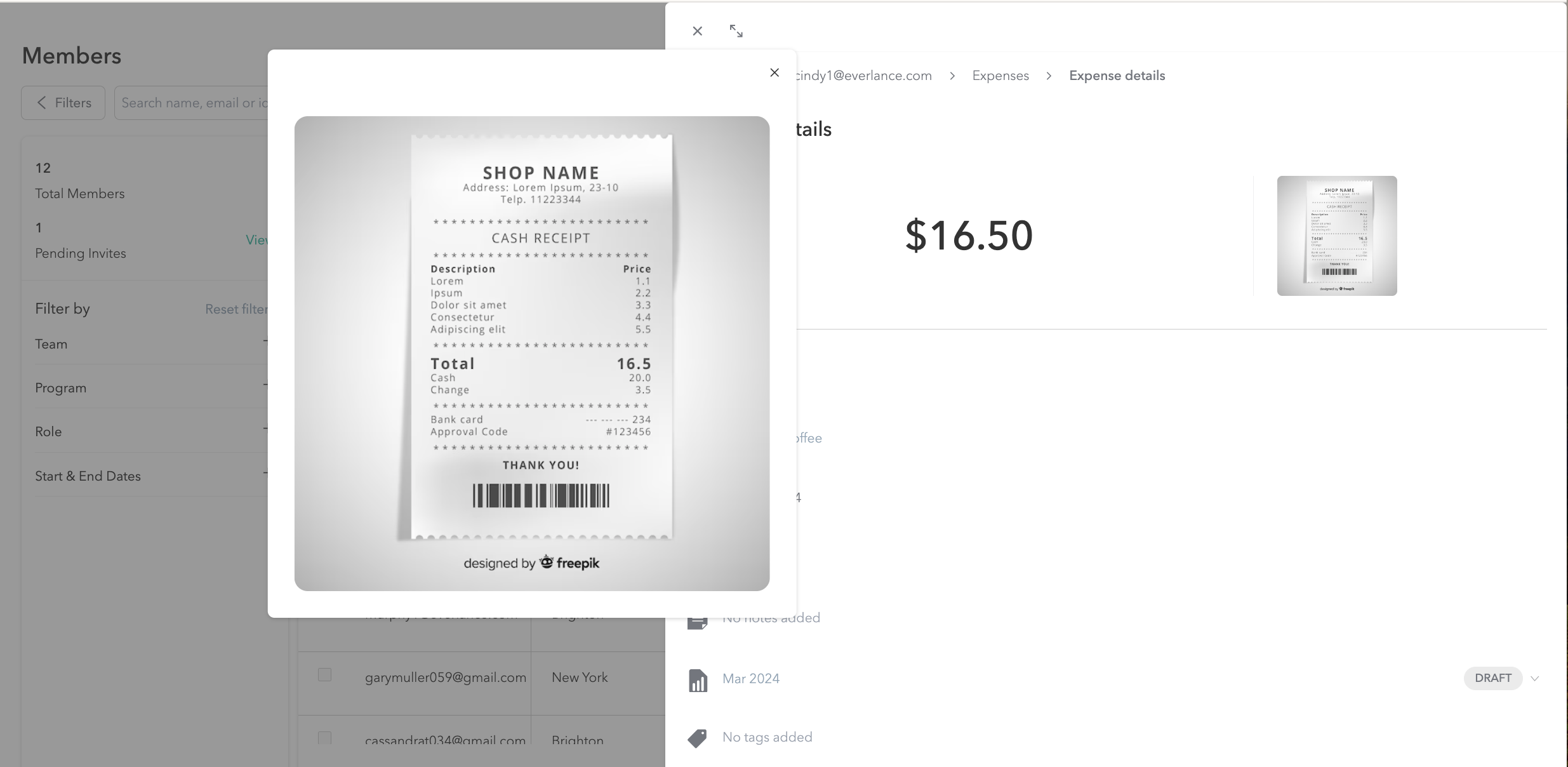 Step 6: To generate an export, click the download button in the top right corner of your screen.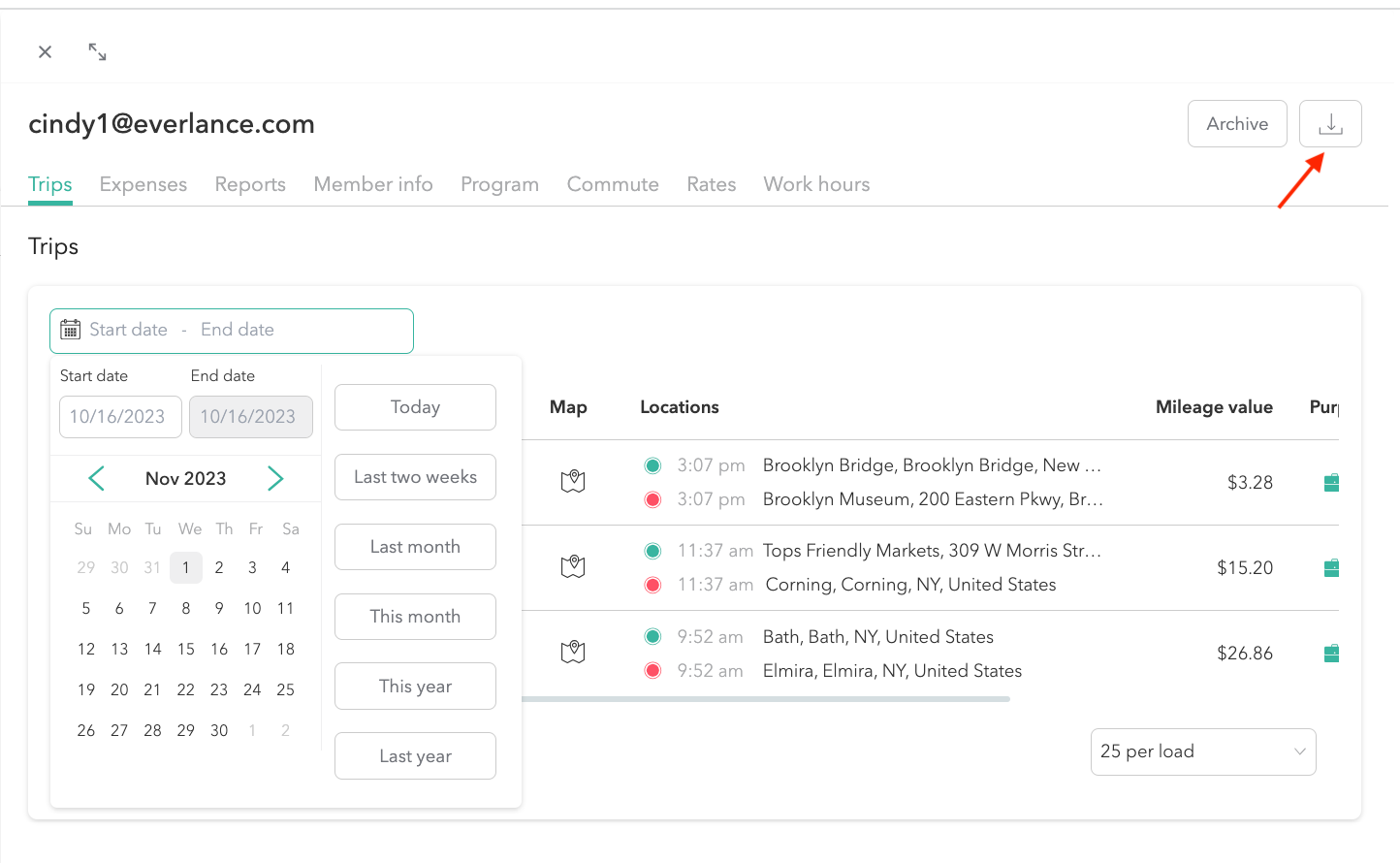 Step 7: Filter by Date Range, Export Type and select your File Format. Once you're finished, click 'Export Data'.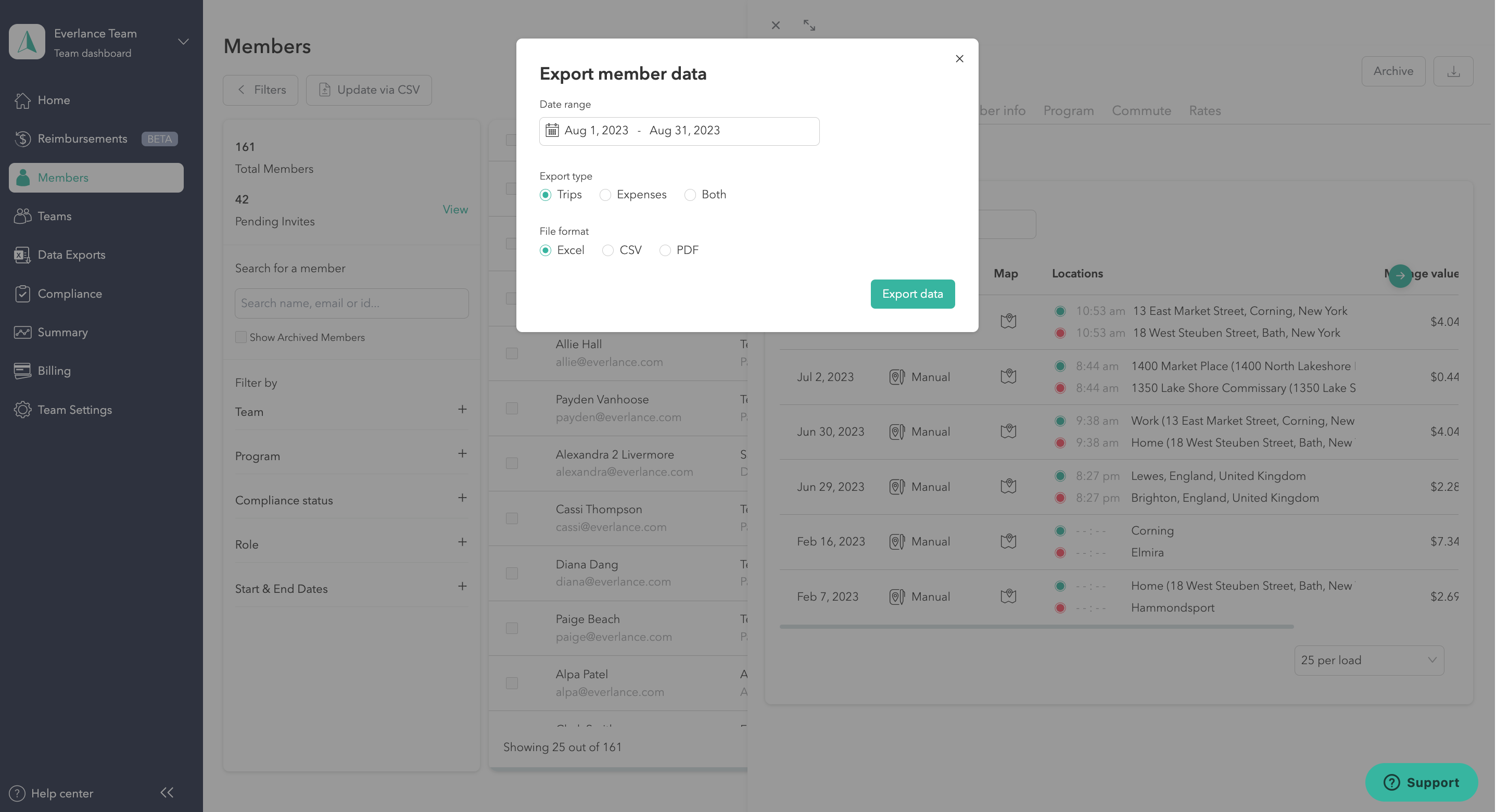 Customer Support:
If you need to contact support or have questions, please check out our help center at help.everlance.com or reach out at support@everlance.com or by phone at (872) 814-6308 (USA) or (877)704-2687 (CAN). Our office hours are 9am-5pm EST Monday - Friday and 9am-1pm EST on weekends.