Wondering how your employees can join your company's Everlance Business account? It's a breeze. Over the next 3 days, your employees will receive a series of 3 emails that guide them through setting up their accounts, tracking mileage, and submitting reports – a simple and effective way to kickstart their journey.
Once the invitation is sent, employees will receive an email inviting them to join your Everlance team. Here's how they can get started:

Step 1: The employee should click the green 'Accept Invite' button in the email. 

Step 2: If the employees have never used Everlance before, they'll be asked to create a new account. The user should log in with the email address the invitation was sent to otherwise they will not be connected to their team.
If they already have an Everlance account associated with their work email address, they'll bypass the steps for making a new account.

Step 3: Once they have logged in, they will be asked to 'Accept Invite' to join their team on Everlance.

Step 4: Then they will be prompted to go to their trips screen where they can start adding their drives.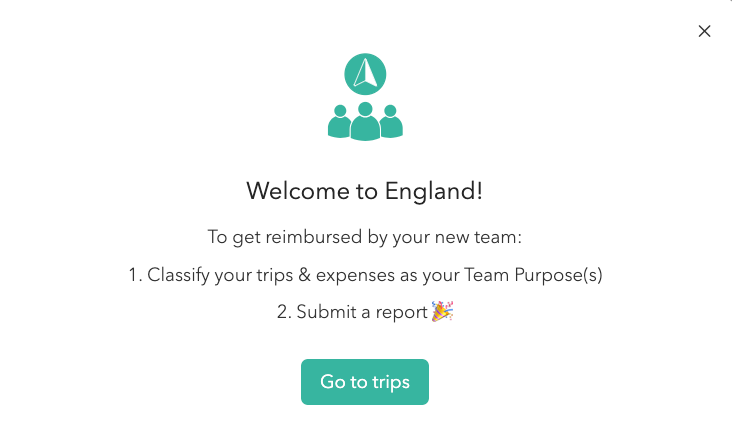 To help ensure a smooth onboarding experience for your employees, we recommend that they start by checking out their first training module, which can be conveniently located in their welcome email under 'Set up your app'.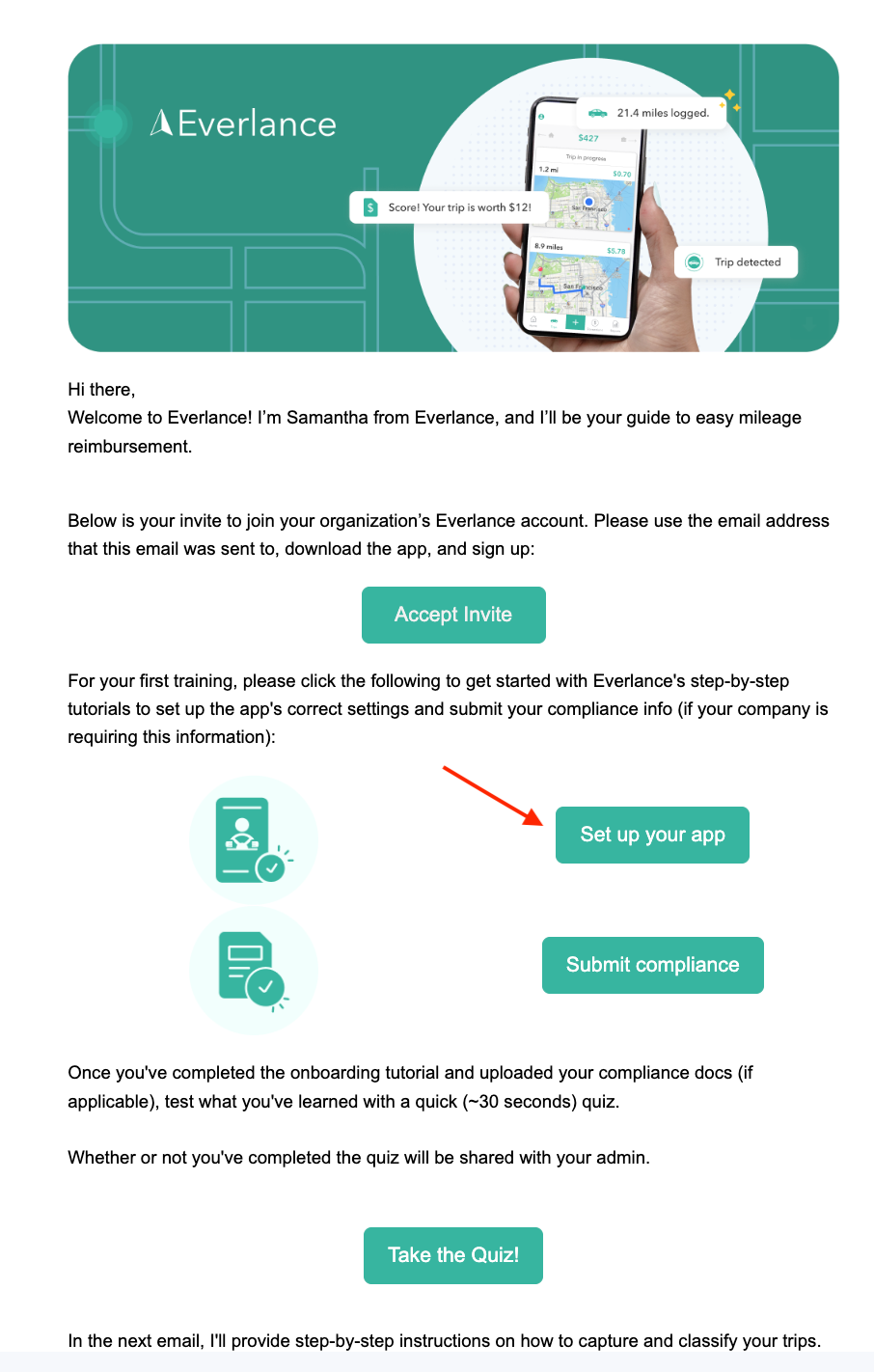 Check out our complete onboarding guide here. 
Customer Support:
If you need to contact support or have questions, please check out our help center at help.everlance.com or reach out at support@everlance.com or by phone at (872) 814-6308 (USA) or (877)704-2687 (CAN). Our office hours are 9am-5pm EST Monday - Friday and 9am-1pm EST on weekends.