1. Tap "Business Lines" in the in-app settings.
2. Navigate to the business line you'd like to delete. Mine is "Creative."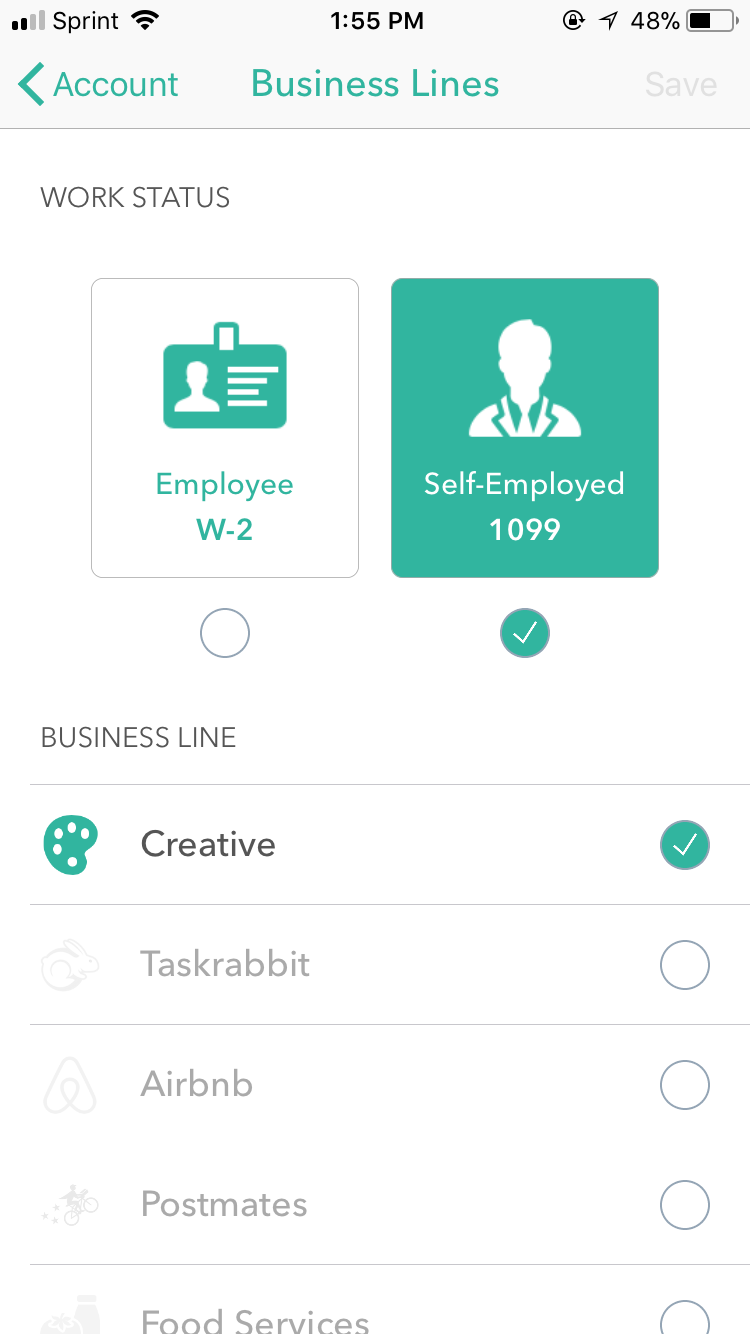 3. Deselect (remove the checkmark from) the business line and click "Save."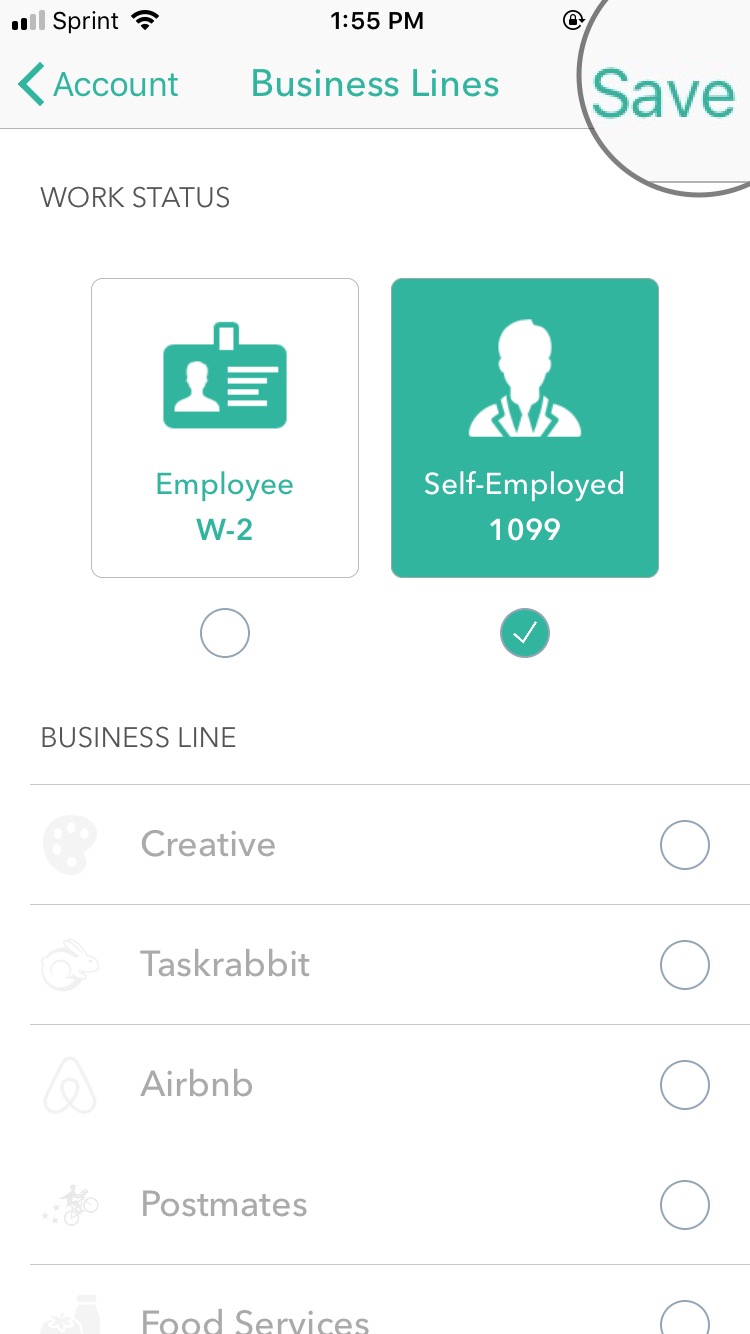 4. If the changes have been saved successfully, you'll see "Success!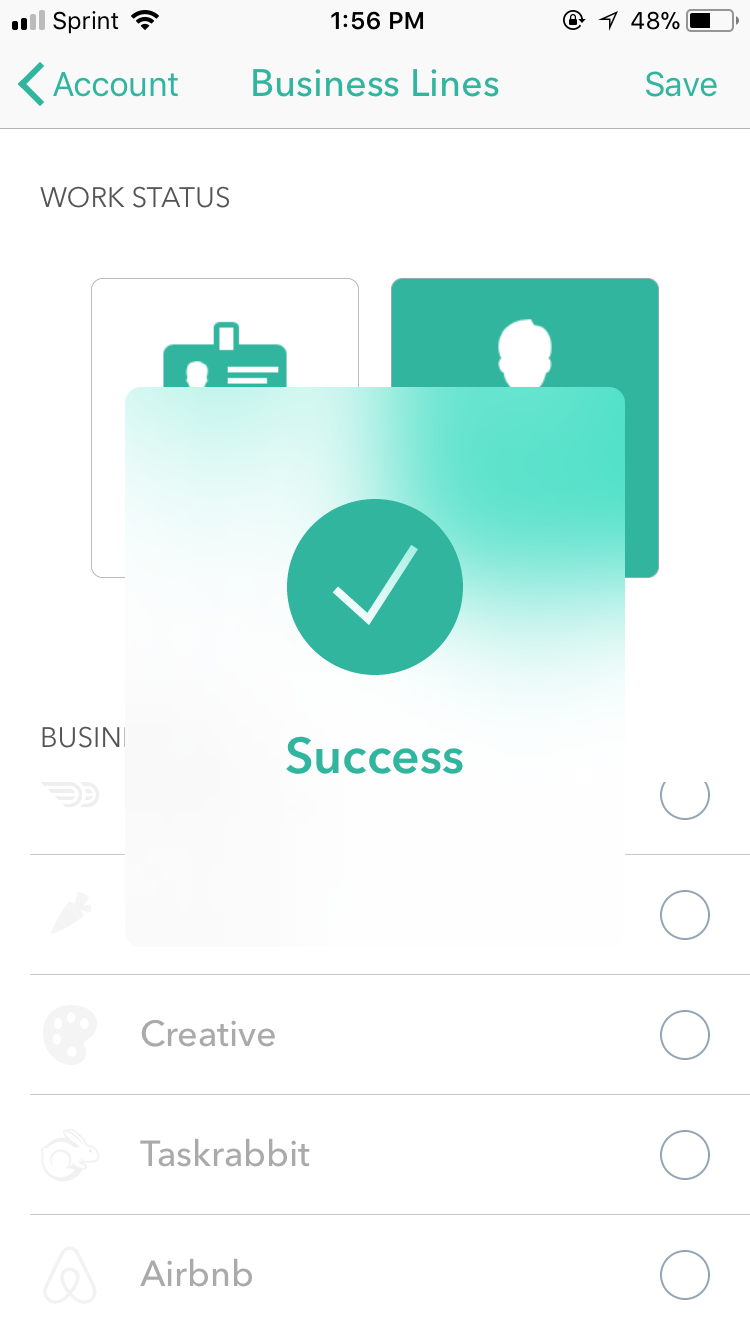 We're glad to hear from you! Send us a note at support@everlance.com with any questions.