You'll want to invite your team members to join you on Everlance. Click the video below for instructions or keep scrolling:

Step 1: Once you've logged in to Everlance, please click "Team Dashboard"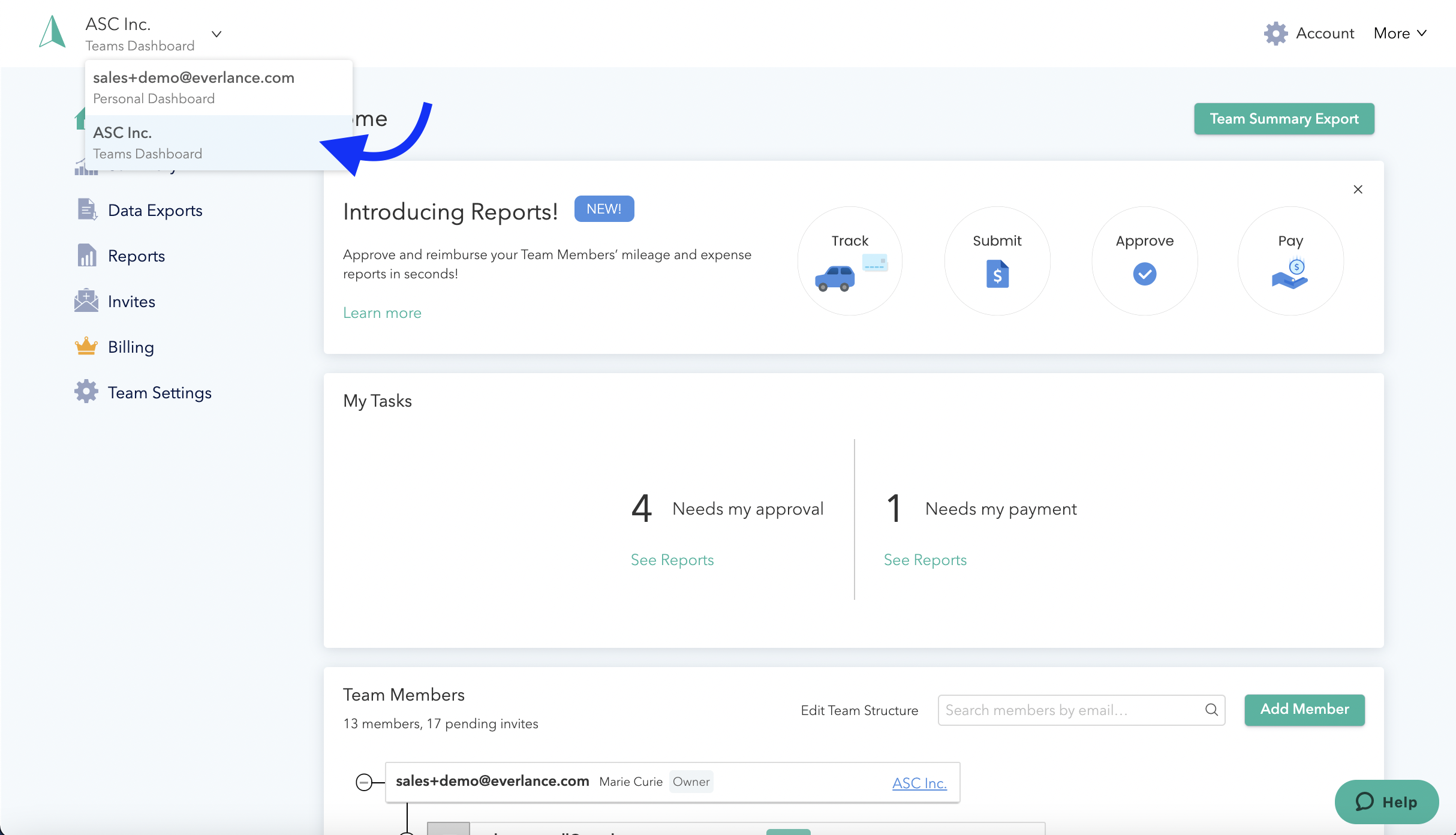 Step 2: Click "Add Member" on the right-hand side of the screen.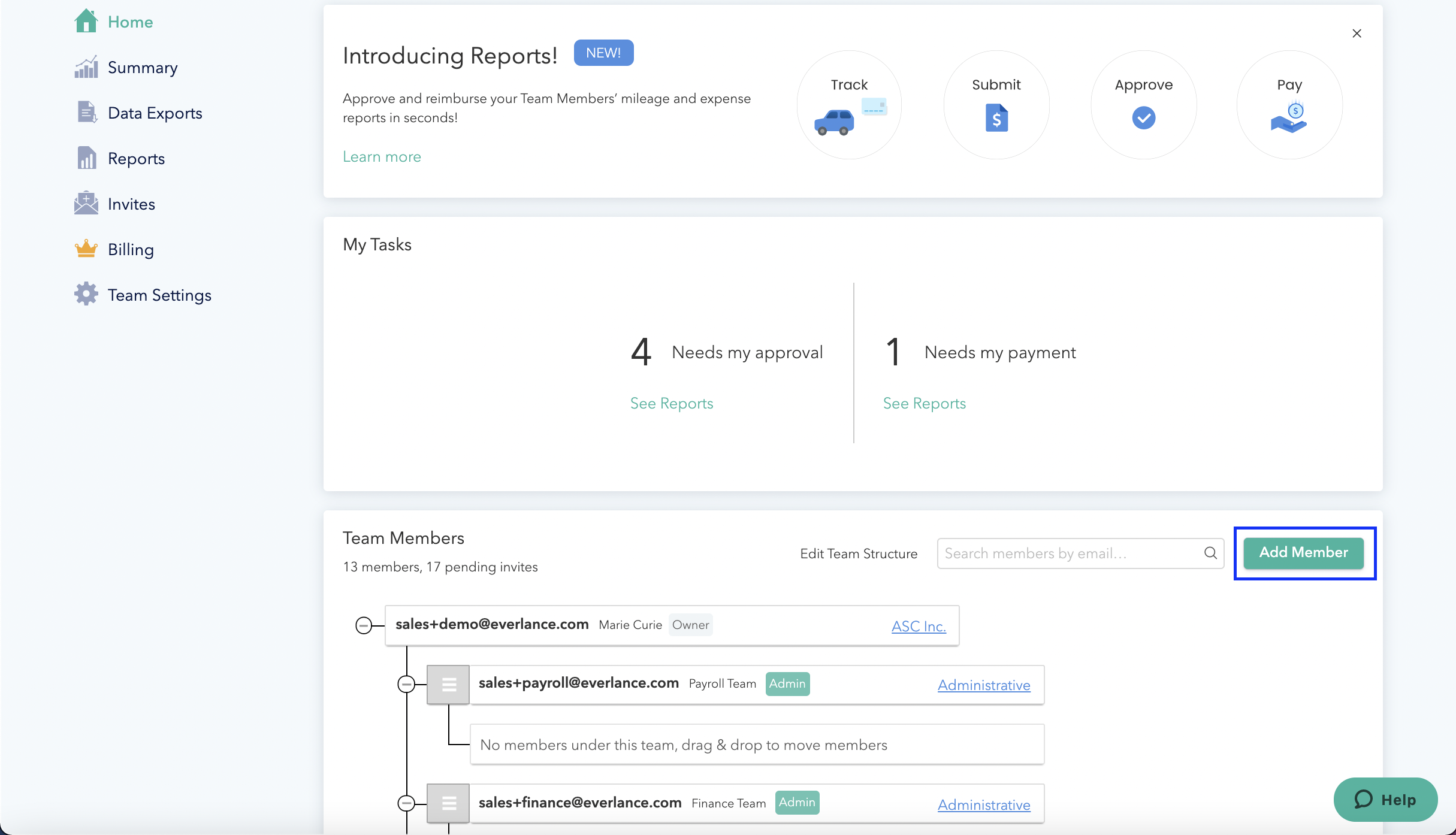 Step 3: Select the role of the new team member you're adding by clicking on the drop-down menu.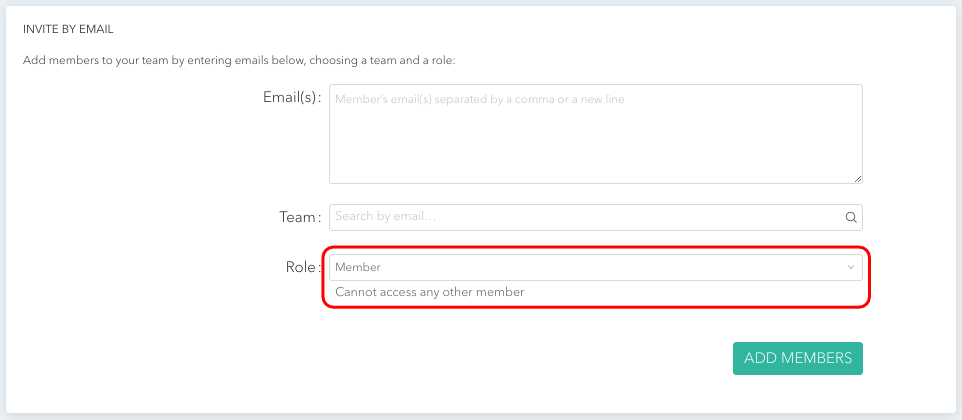 Curious about the differences between the roles? Click here.
Step 4: Enter in the email address of the team member(s) you want to add.
If adding more than one member for the same role, be sure to separate their email addresses with a comma.

Enter in an Admin's or a Manager's email address in the "Team" field to assign the Members to that team or sub-team.
Pro tip: We recommend adding your Admins first, adding your Managers second and adding your "Team members" after your Admin & Managers have successfully joined.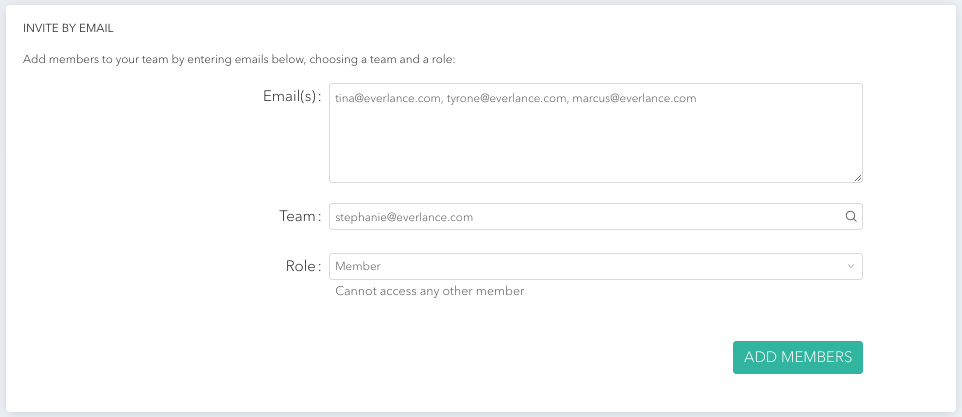 Step 5: Click the green "Add Members" button and an email invite will be sent to them.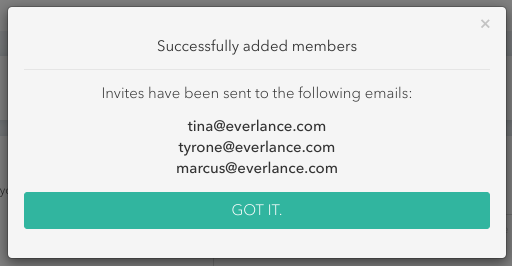 Step 6: On the same page, you'll see the list of users who have pending invitations. This means you've issued the invitation but it has not yet been accepted.
Click "Revoke" if you need to remove the invitation

Click "Re-send" if you need to send it again (have the new team member check their spam folder if they don't receive the email invite).

You should be all set! Email us at support@everlance.com if you have any questions for us. We're always happy to help!