You can easily send a report to your accountant, or anyone you'd like to view your data report.
1. Click Data Reports. If you are already on this screen, you can skip to the next step.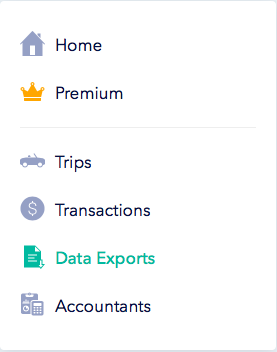 2. Click "+ New Export," and navigate to the field shown below.

3. You'll see a few options of who you can send your report to. Select the one that most closely matches your intentions. I chose to send one to my tax professional.

4. Enter their email address.

5. Complete the filters for the report. You can view a tutorial on how to generate a report here: https://help.everlance.com/hc/en-us/articles/360000125772-How-can-I-view-my-mileage-and-expense-reports-
And you're done!
We love to hear from you! Feel free to reach out at support@everlance.com.