We're so glad to have you as a Premium member, but we understand that sometimes things change! Here's how you can cancel your subscription:
* Before you begin, please send us a note at support@everlance.com with some insight as to why you'd like to cancel. Your feedback is helpful and we really appreciate it!
1. Tap the Settings icon and "Everlance Premium Member"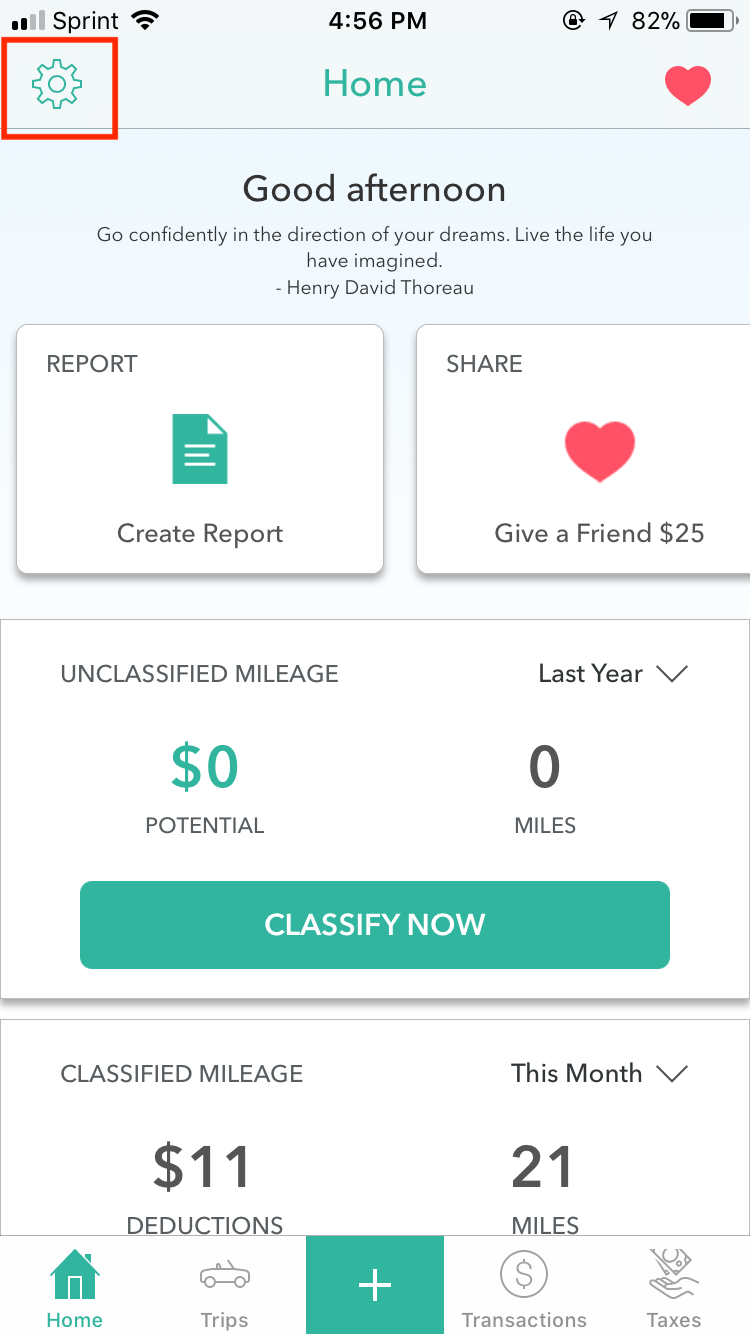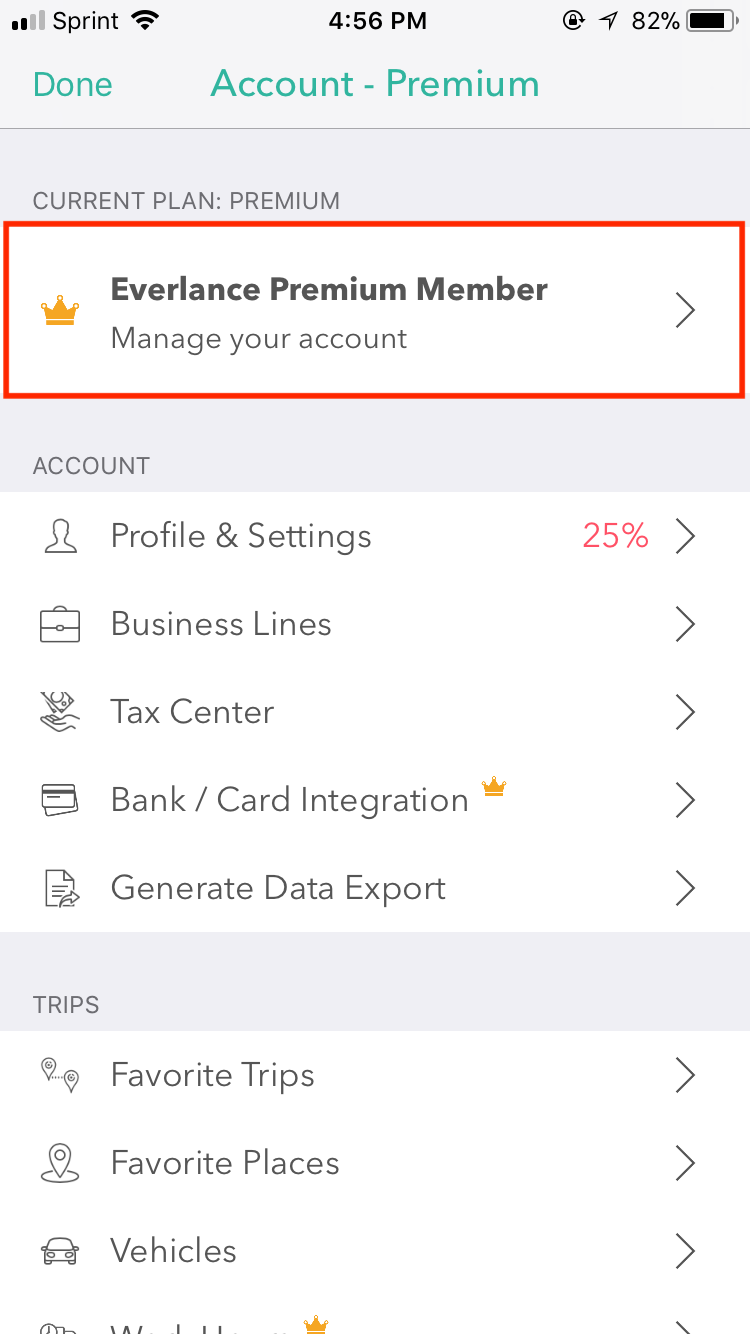 2. Tap "Manage Your Plan" and "Cancel Your Subscription"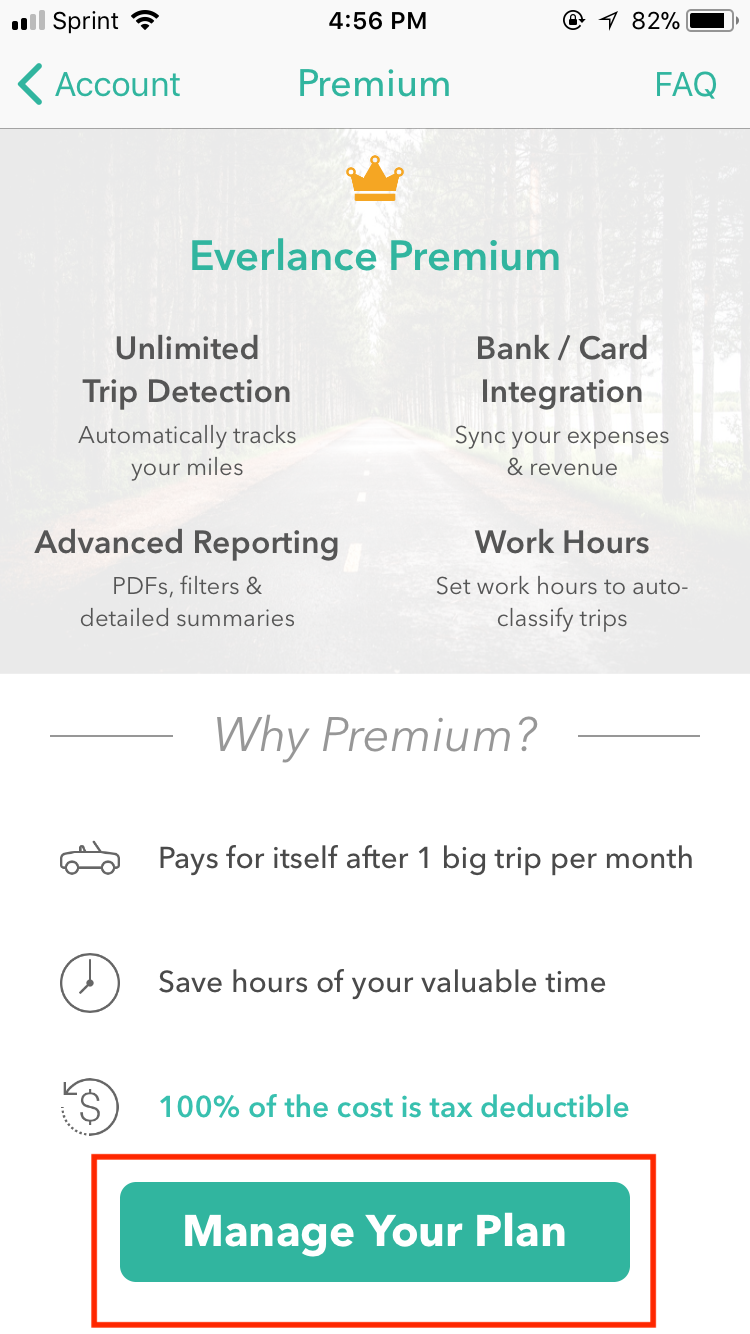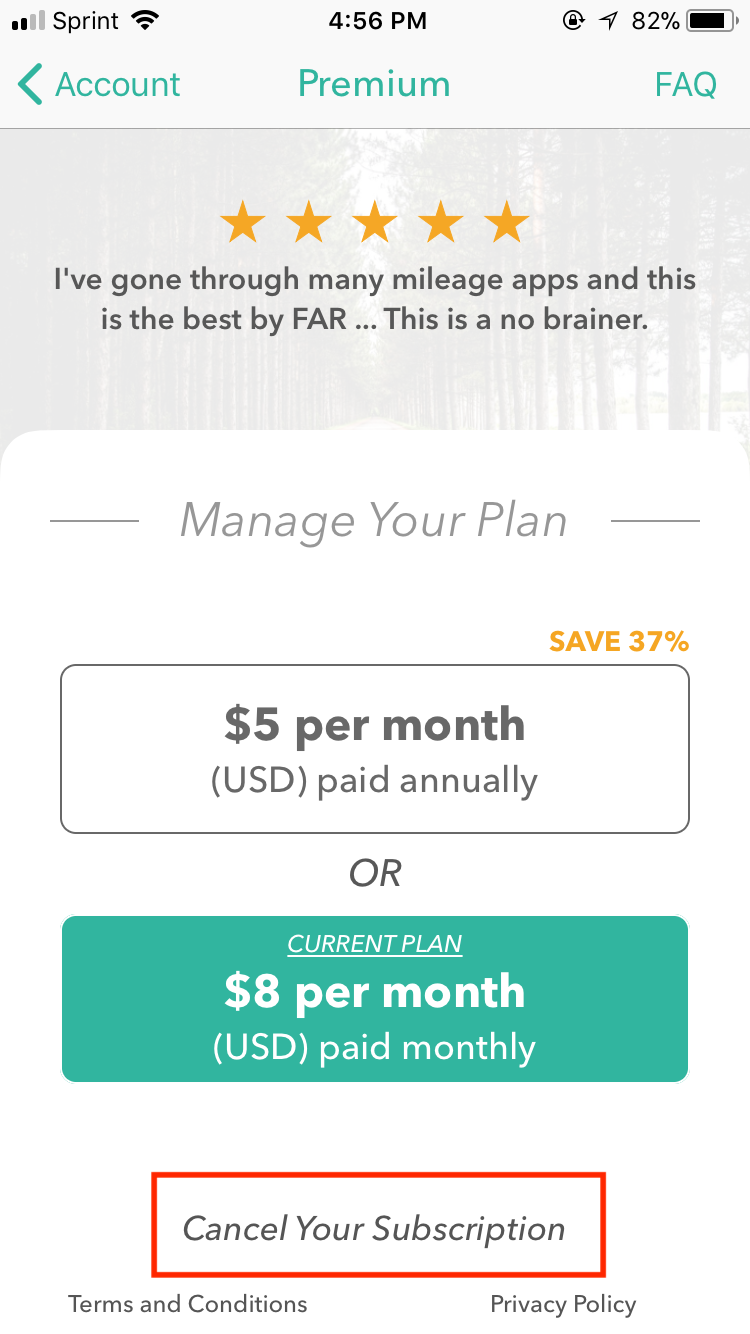 The app will then redirect you to cancel via iTunes or through us directly, depending on how you purchased.
If you have any questions, feel free to reach out to us at support@everlance.com. We're always glad to hear from you!