Everlance enables you to export and view your mileage and expense reports from any date at anytime. The current example is shown through a Premium account, which provides filtering and PDF report options.
To access this page, please log into your account at dashboard.everlance.com
Step 1: Click on "Data Export" in the left hand column and select +New Report.

Step 2: Select the date range you would like the report for. Please note the quick select options below the calendar (ex. "this year").

Step 3: Select from these options and then "Generate Report" on top right:
Format: Choose between excel and PDF reports.
Purpose: The reason for trip or expense (ex. work, personal, etc). If you want a report for just one income source, you'll have the option to select that here
Export Type: Choose between trips, expense or all.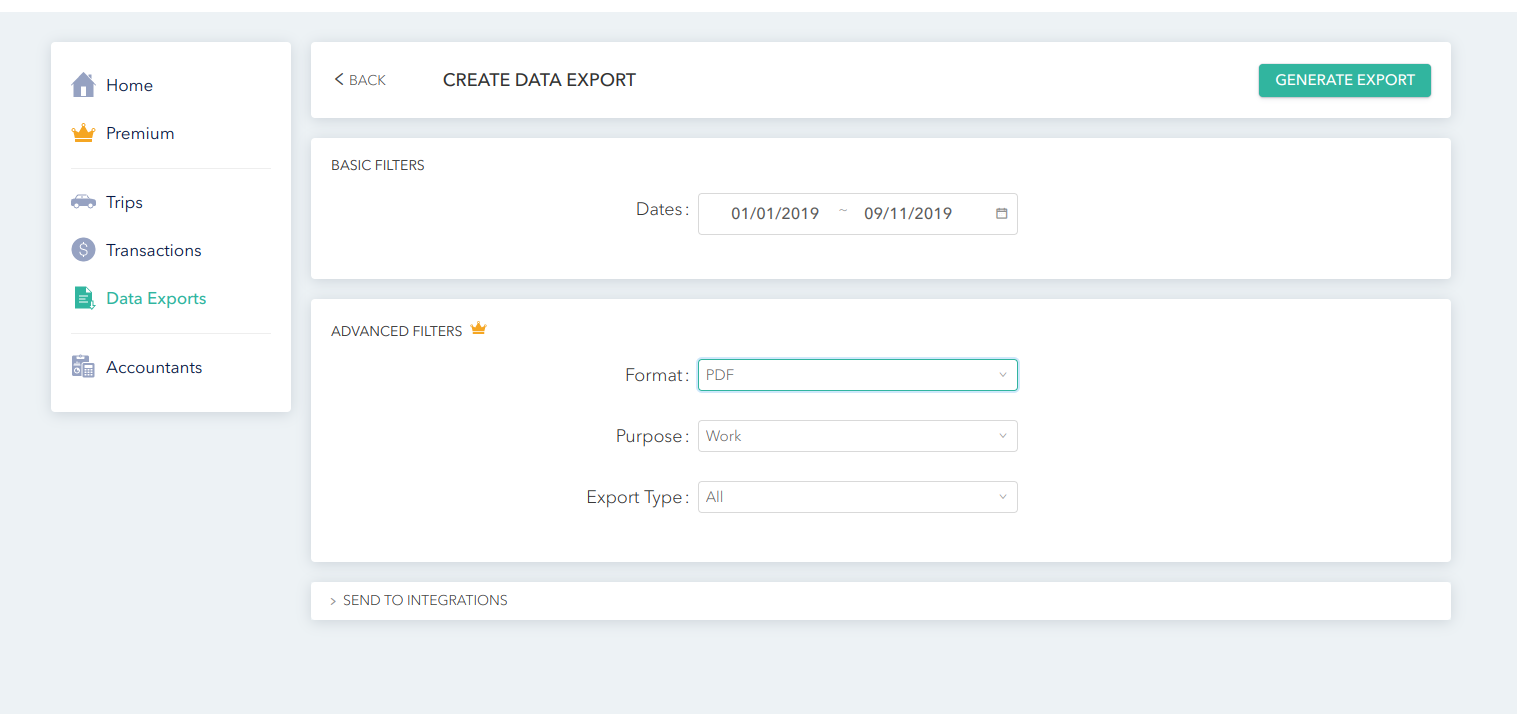 Step 4: Your report will be generated. Then click on the download icon and have the report downloaded to your PC or device. Please note that reports will expire after 7 days, due to security. So if you are unable to download and old report, just create a new report.

As always, please let us know if there is anything else we can help you with by contacting us at support@everlance.com