Everlance enables you to export and view your mileage and expense exports from any date at any time. The current example is shown through a Premium account, which provides filtering and PDF report options.
Step 1: Log into your account from the Web Dashboard
Step 2: Click on Data Export in the left-hand column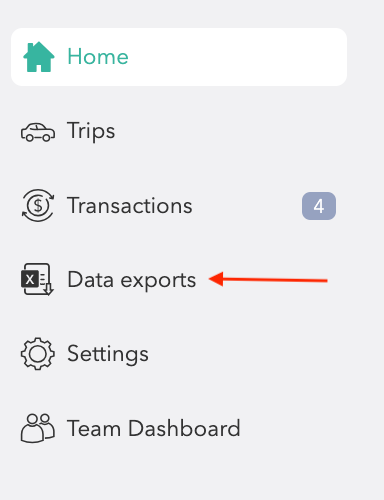 Step 3: From here, you'll be able to see all of the Exports that you've generated.

Step 4: If you'd like to download your Export, click the Download button.

IMPORTANT: Reports will expire after 7 days, due to security. So if you are unable to download an old report, just create a new export.
Customer Support:
If you need to contact support or have questions, please check out our help center at help.everlance.com or reach out at support@everlance.com or by phone at (872) 814-6308 (USA) or (877)704-2687 (CAN). Our office hours are 9am-5pm EST Monday - Friday and 9am-1pm EST on weekends.