Coming Soon
The Summary View feature is a game-changer for team drivers! No more scrolling through your entire trip history to try to calculate how many miles you drove per day or by period.
The new default view will be a list of summary cards totaling mileage and trips for each day of your current pay period (although all the other filter options you're used to are still available).

This article will guide you through the changes and help you make the most of this new functionality.
What is Changing for the New Default View?
Please keep in mind that no core processes, such as how to submit a report or classify a trip, have changed. 
With the new default Summary View feature, you will see a daily summary card of all your trips for the current pay period.
Each daily summary card will include:
Work Miles driven for the day (commute mileage is included in this)

Total Miles driven

A percentage bar of how many of those trips have been classified. If it's less than 100%, you'll want to classify those as Work or Personal.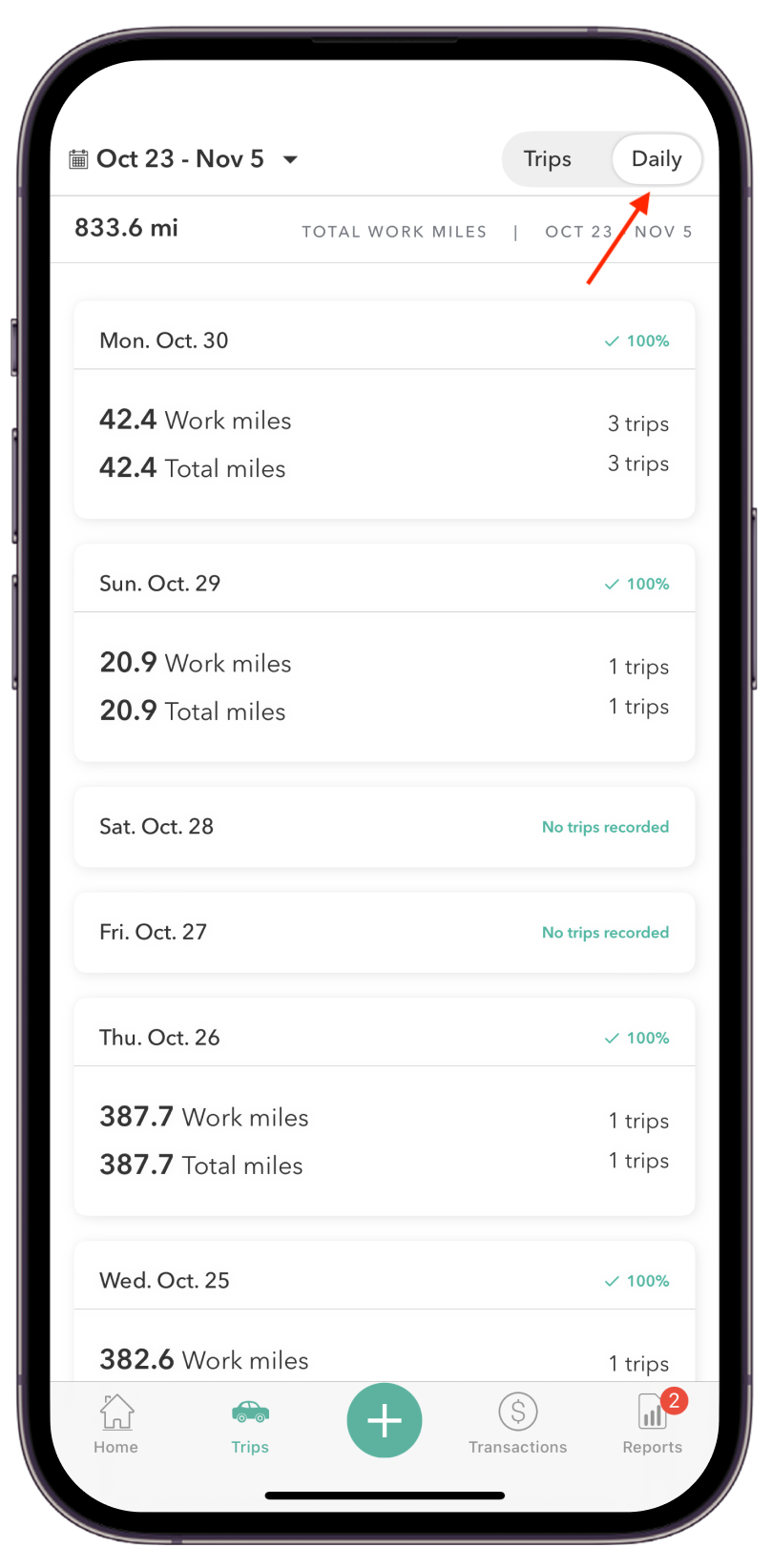 If you prefer the original view, toggle to Trips, and all the original filters and functions are still available!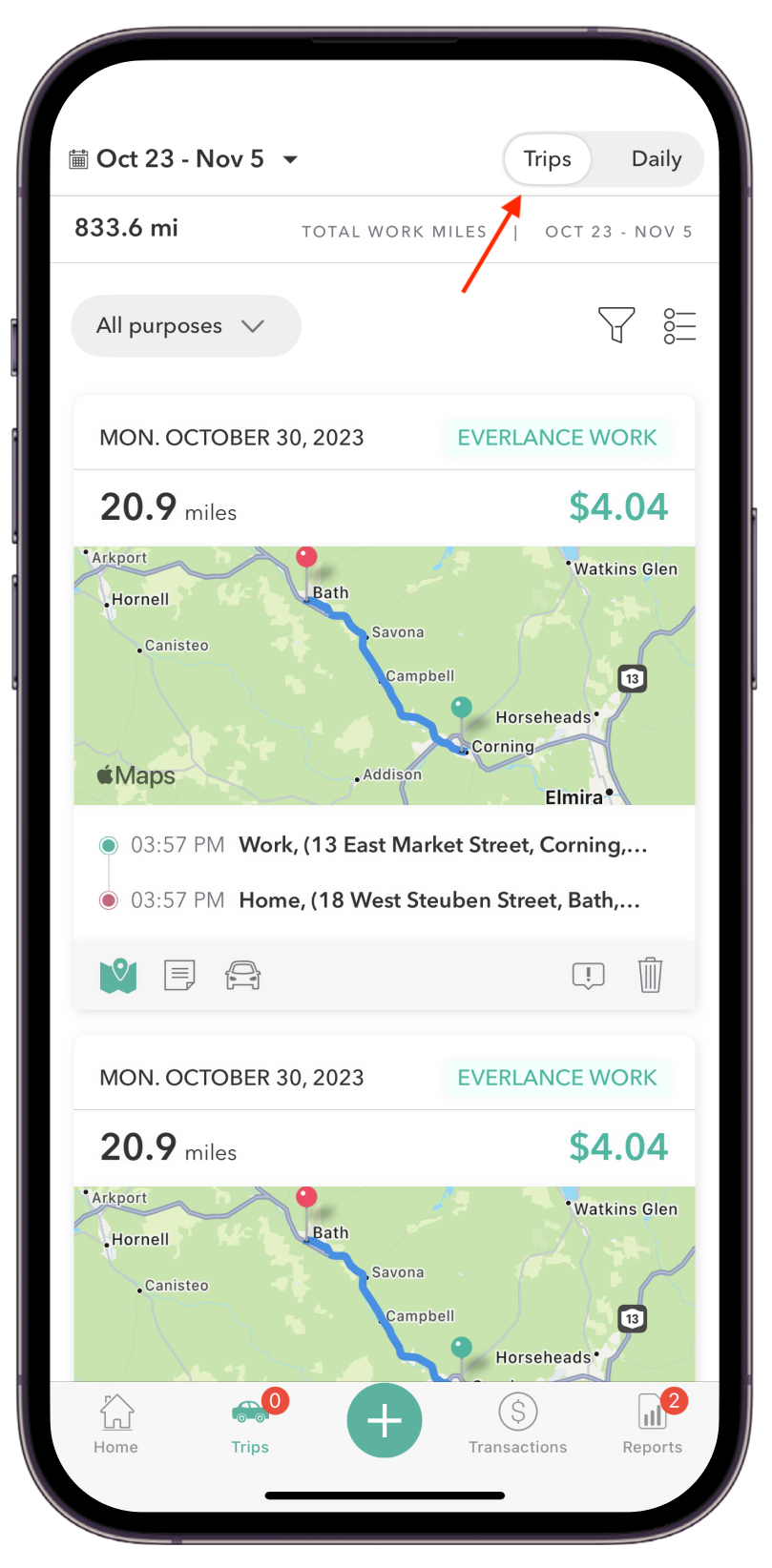 What Happens if I Select a Summary Card?
If you select the summary card for one of the days, it will show you a new view of all Trips for that day, both classified and unclassified.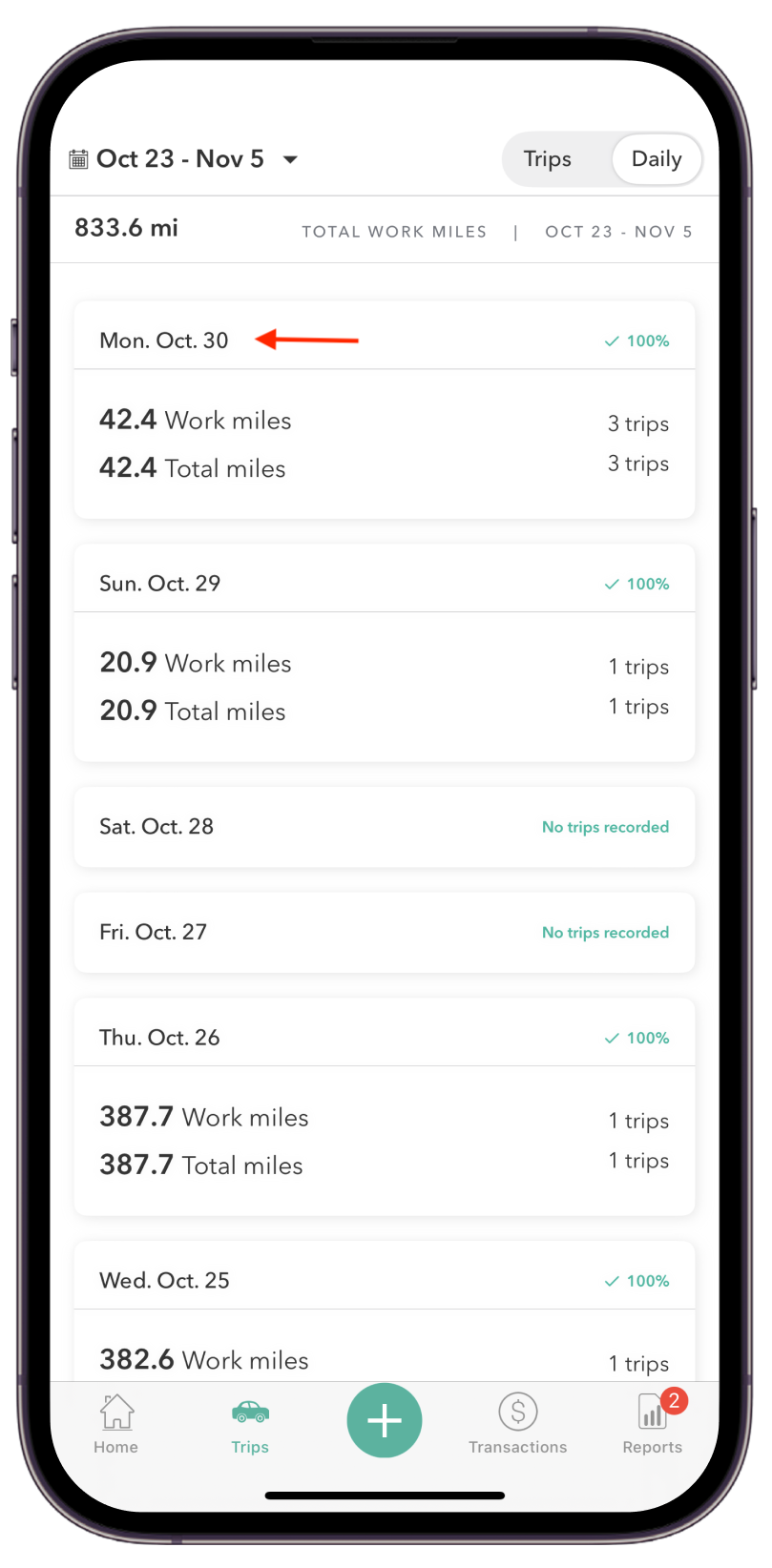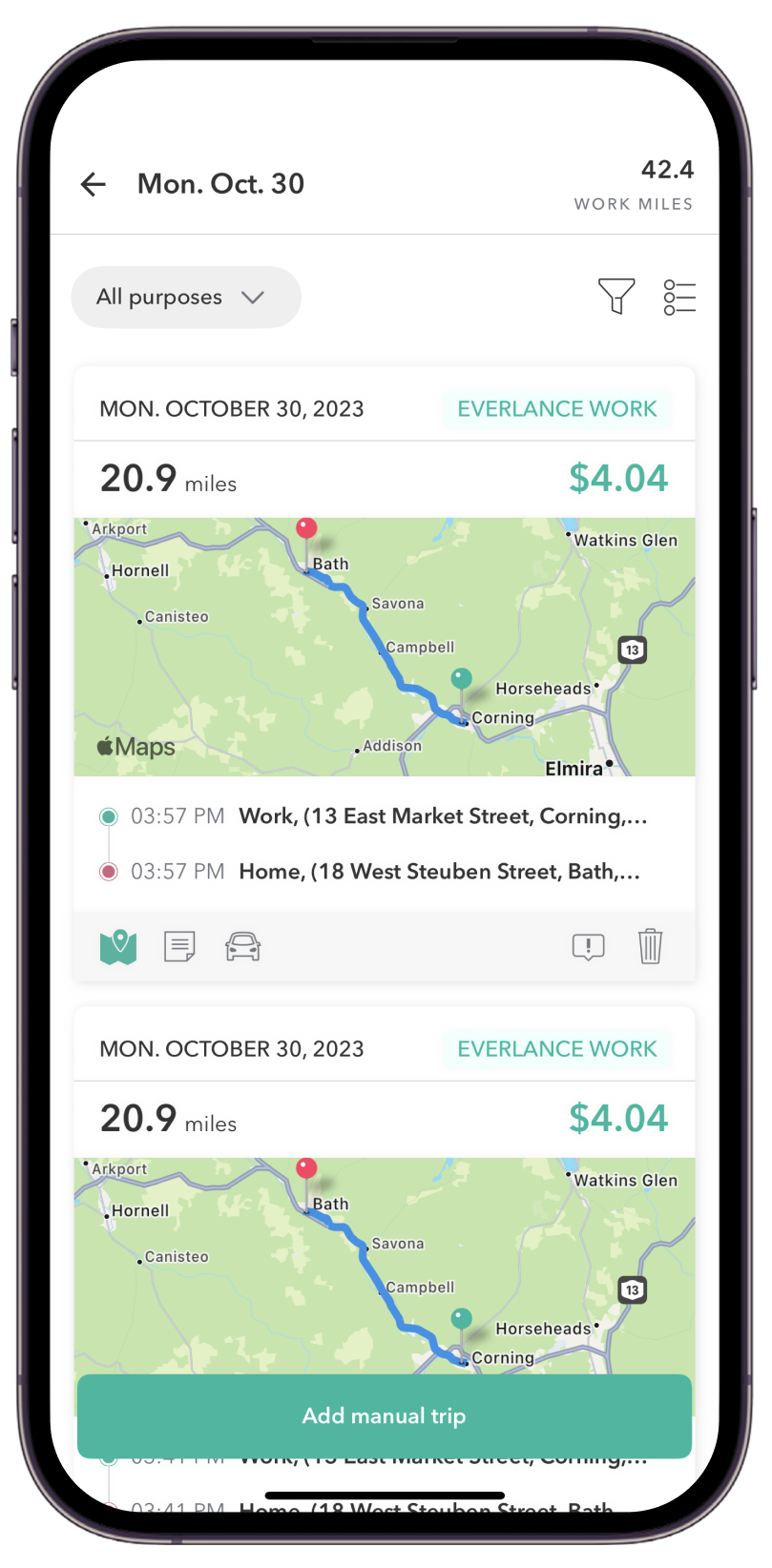 Does This Change How I Submit My Reports?
No, this does not change how you submit a report, add or edit trips, classify trips, etc. Everything will function like usual, you just have an easier way to see daily totals of your mileage!
How Can I See My Total Work Miles for the Pay Period?

On the top of the Trips screen when 'Daily' is toggled as well as at the top of each daily summary card.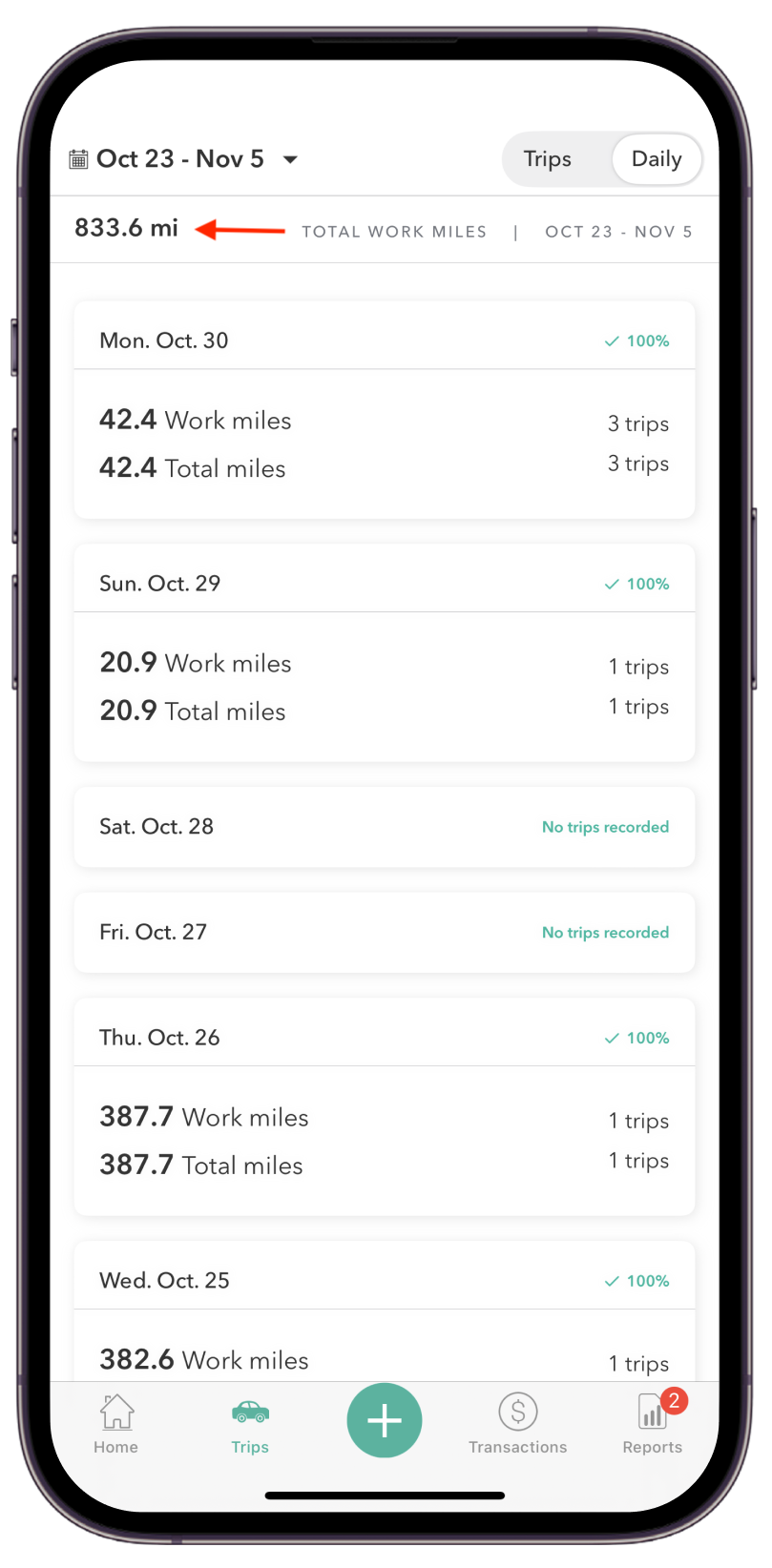 What if they're unclassified?

Select 'Classify All' from either the Trips View or the Daily Summary View, located in the bottom right corner.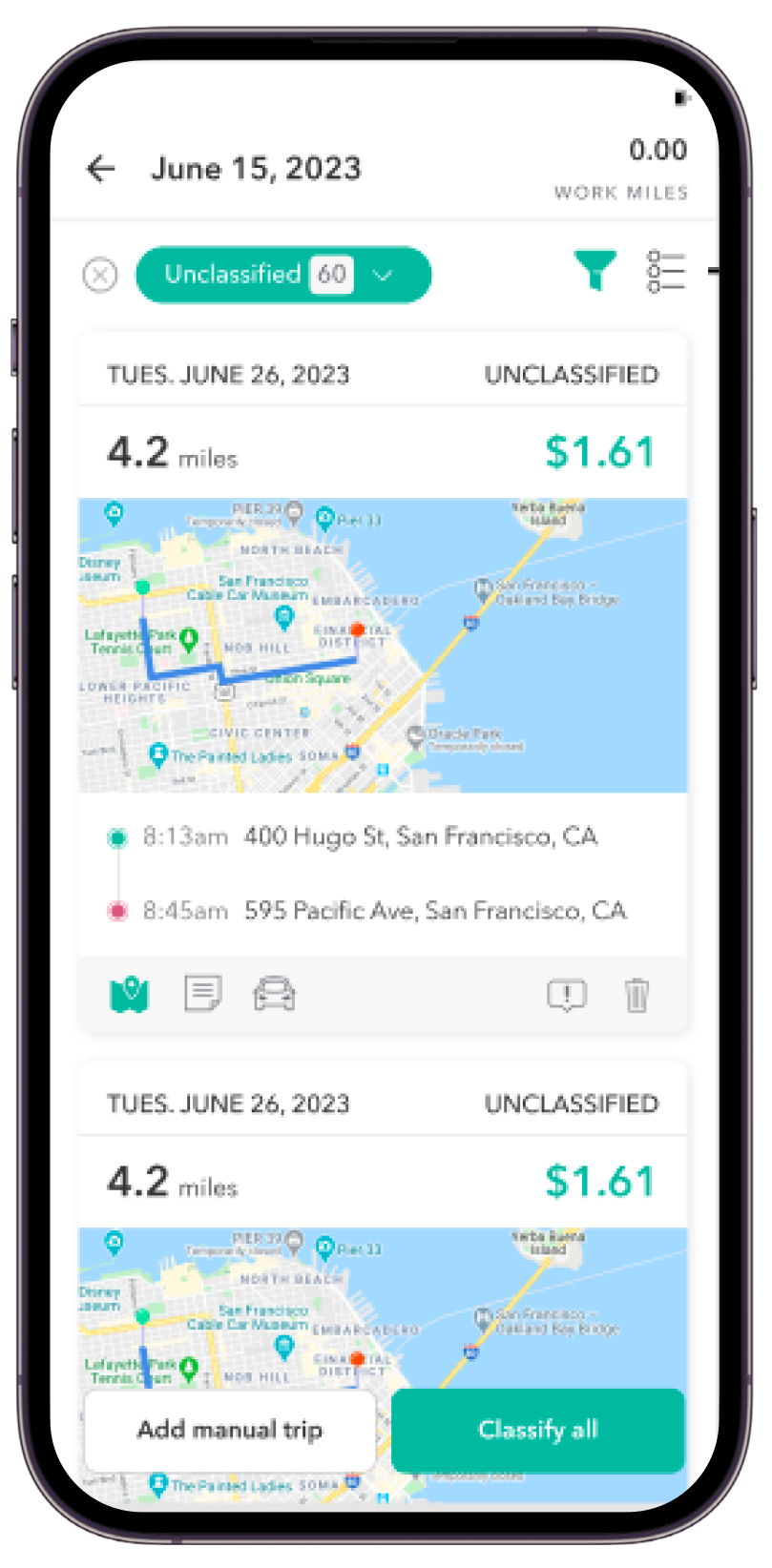 How Can I View All my Trip History for the Current Period?
Open the Trips page and switch to toggle from Daily to Trips, this will show the individual trips for that pay period.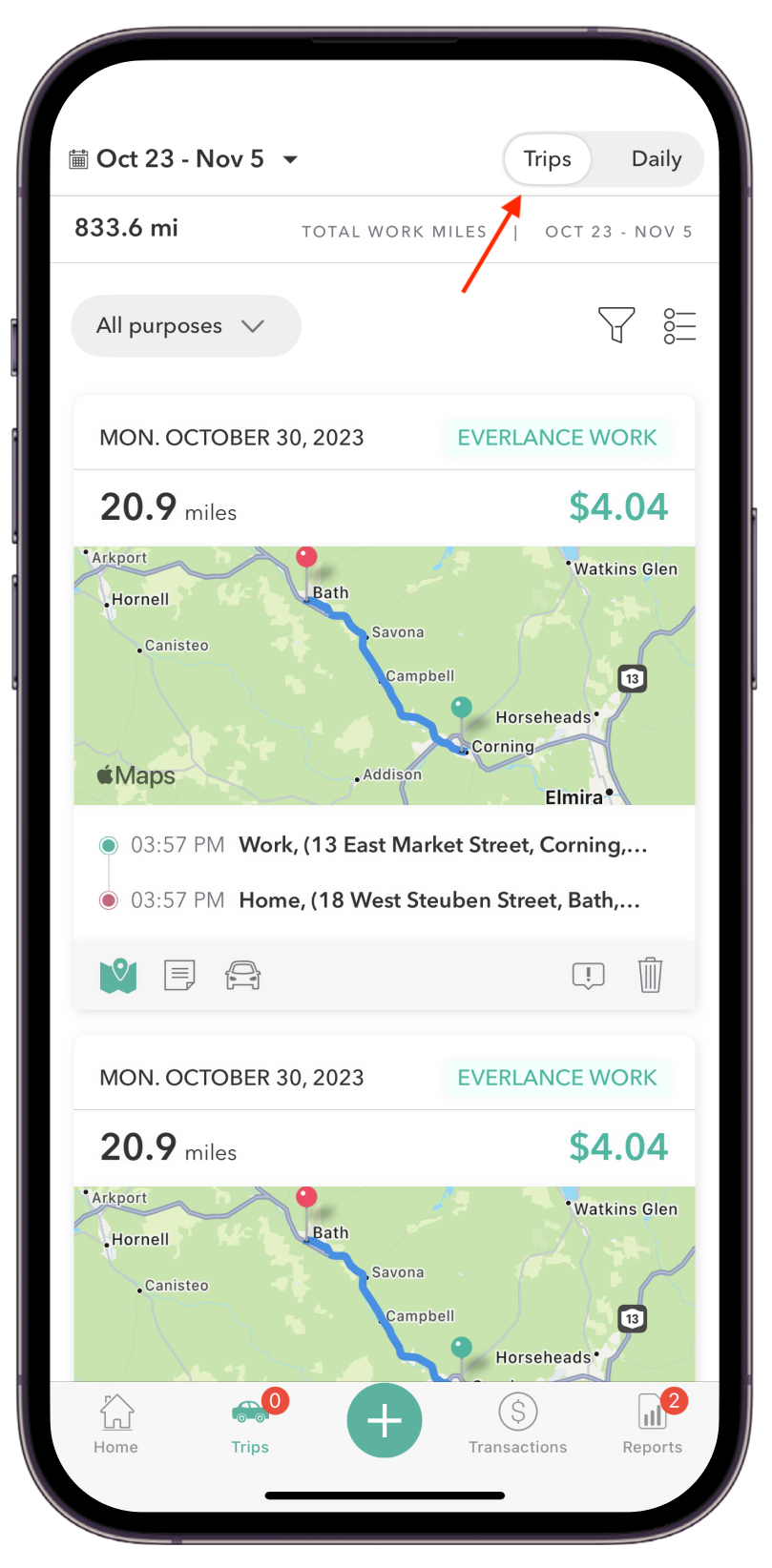 Is Commute Deducted from the Work Mileage Totals on the Summary Card?
If your company has a commute policy, the summary card does not deduct commute miles because this value is only calculated at the reporting level. The summary card doesn't display a dollar value for reimbursable miles in the summary card. 
If you toggle from Daily to Trips you will see all the filter options you are used to (Purpose and Favorite Places,etc). You can also select a daily summary card to search inside that view for trips on that specific day.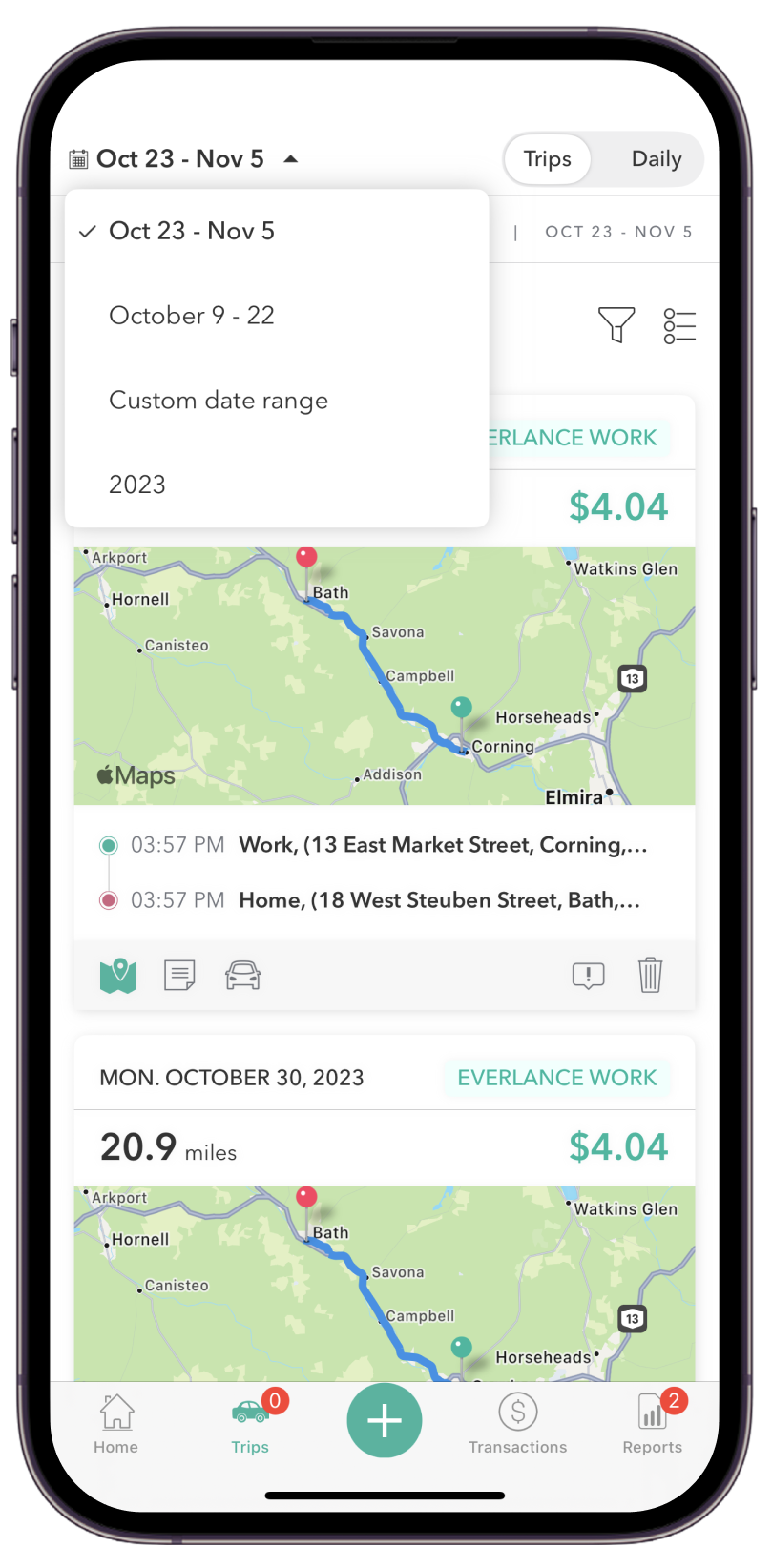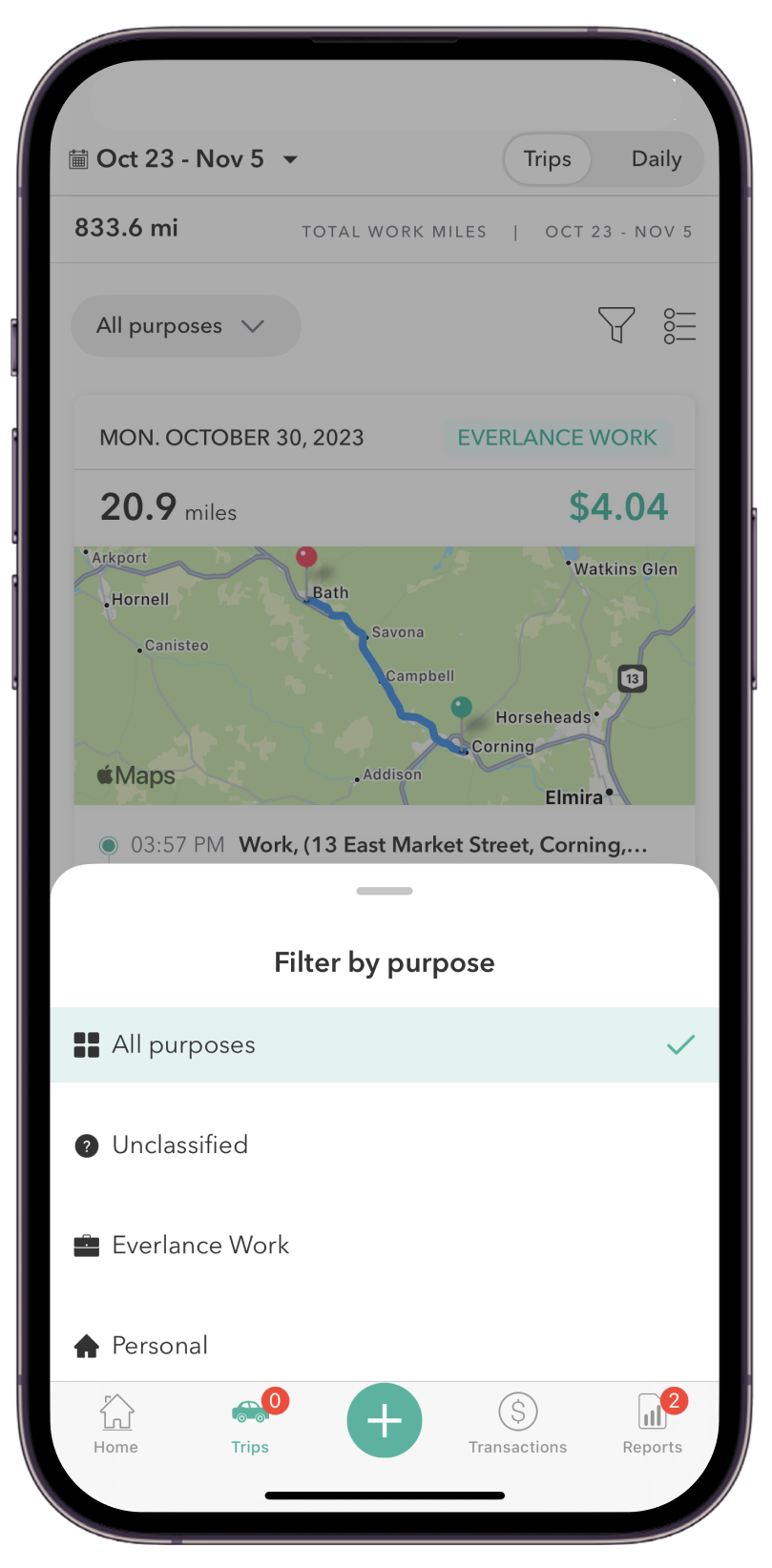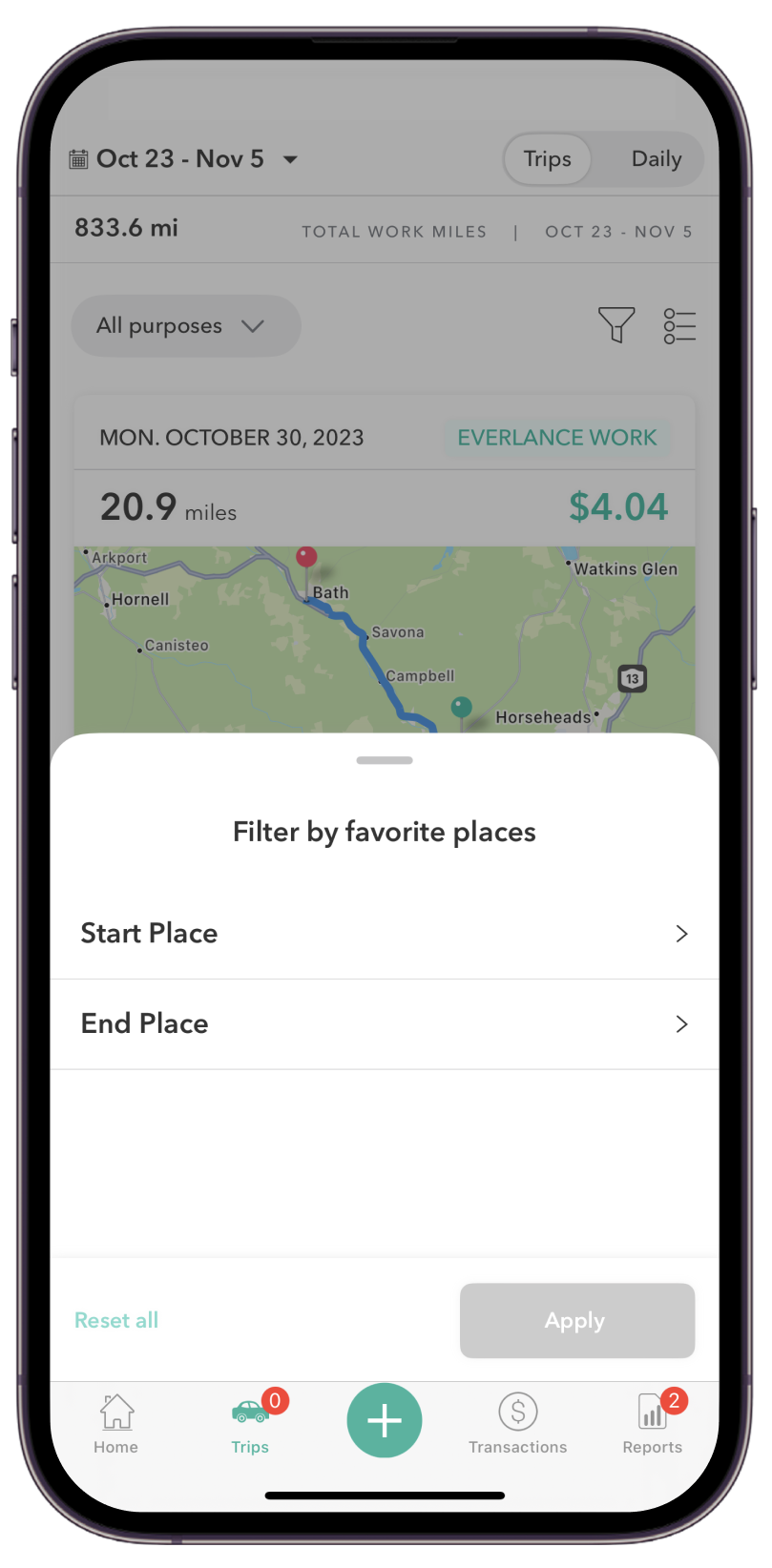 How do I Classify or Delete Trips? 
Similar to the old view, you can do this by selecting the list icon in the top right corner when toggling from Daily to Trips OR when you select a daily summary trip list.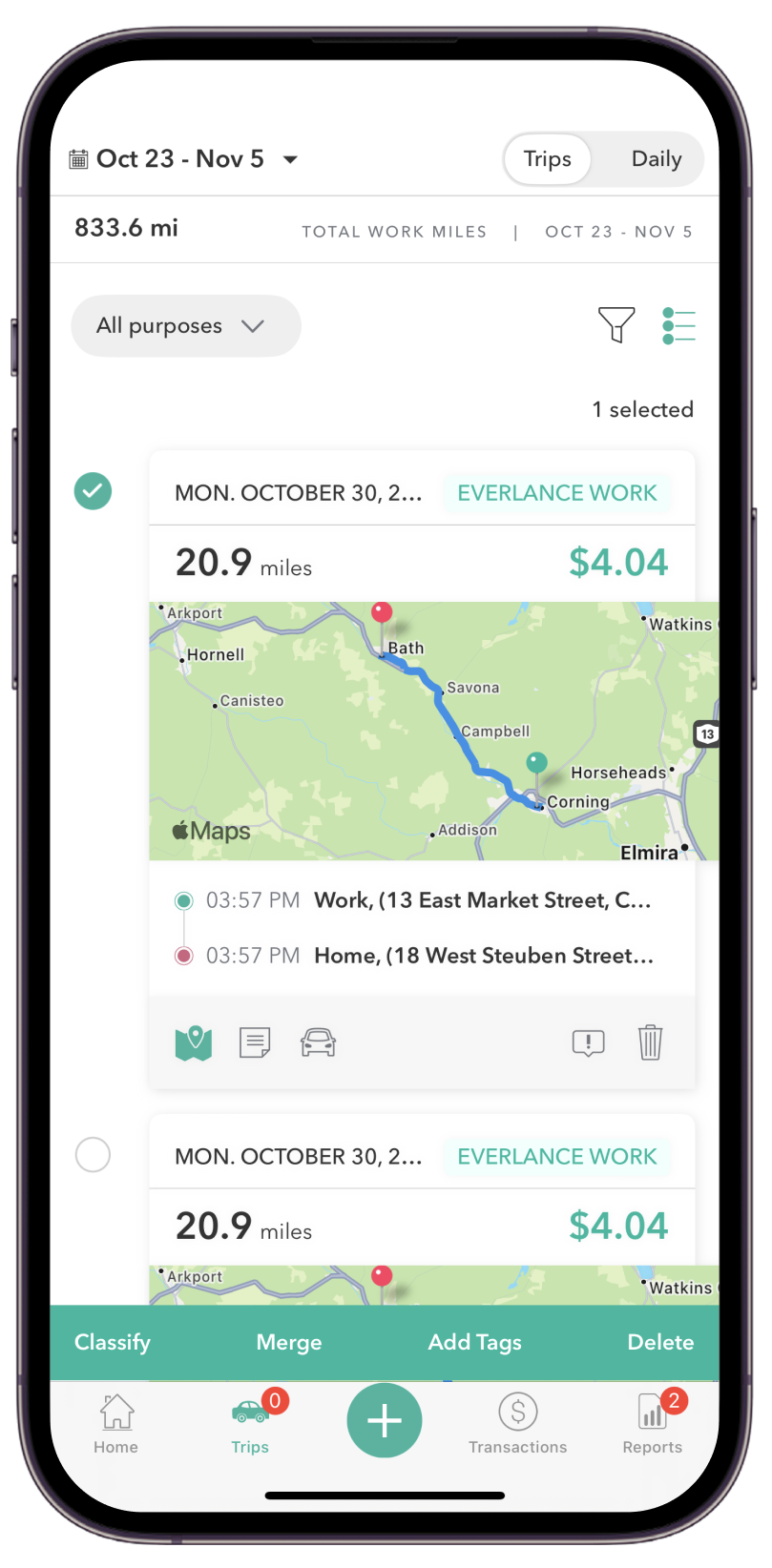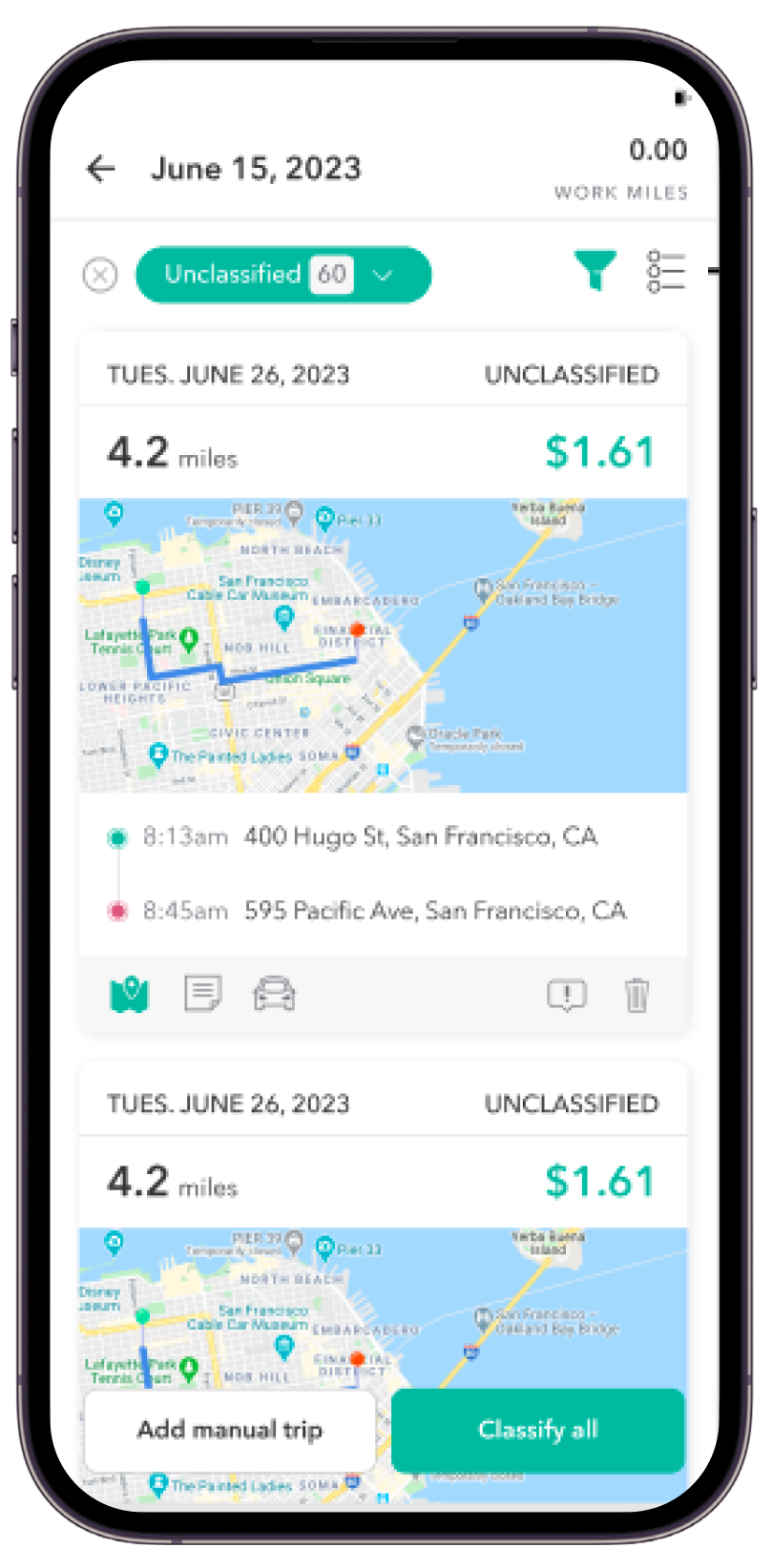 Customer Support:
If you need to contact support or have questions, please check out our help center at help.everlance.com or reach out at support@everlance.com or by phone at (872) 814-6308 (USA) or (877)704-2687 (CAN). Our office hours are 9am-5pm EST Monday - Friday and 9am-1pm EST on weekends.