Coming Soon
The Summary View feature is designed to elevate your Everlance experience, providing you with valuable insights into your trips and tax deductions.
With this feature, you can now view your trips bundled together by different time periods, which helps you track your mileage and tax savings, making classifying and identifying trips easier than ever before!

No core functions or filters are being removed, but keep reading to learn what's changing and how you can use this new functionality effectively.
With the new Summary View feature, you can now easily access a collection of your trips grouped by different time periods. This is particularly useful for:
Reviewing a day's, week's, or month's worth of miles: For instance, if you need to know how many miles you drove on a specific day, the daily view is designed for this purpose.
Reviewing your tax deductions: This feature enables you to assess how much you're potentially saving in tax deductions on a daily, weekly,  or monthly view.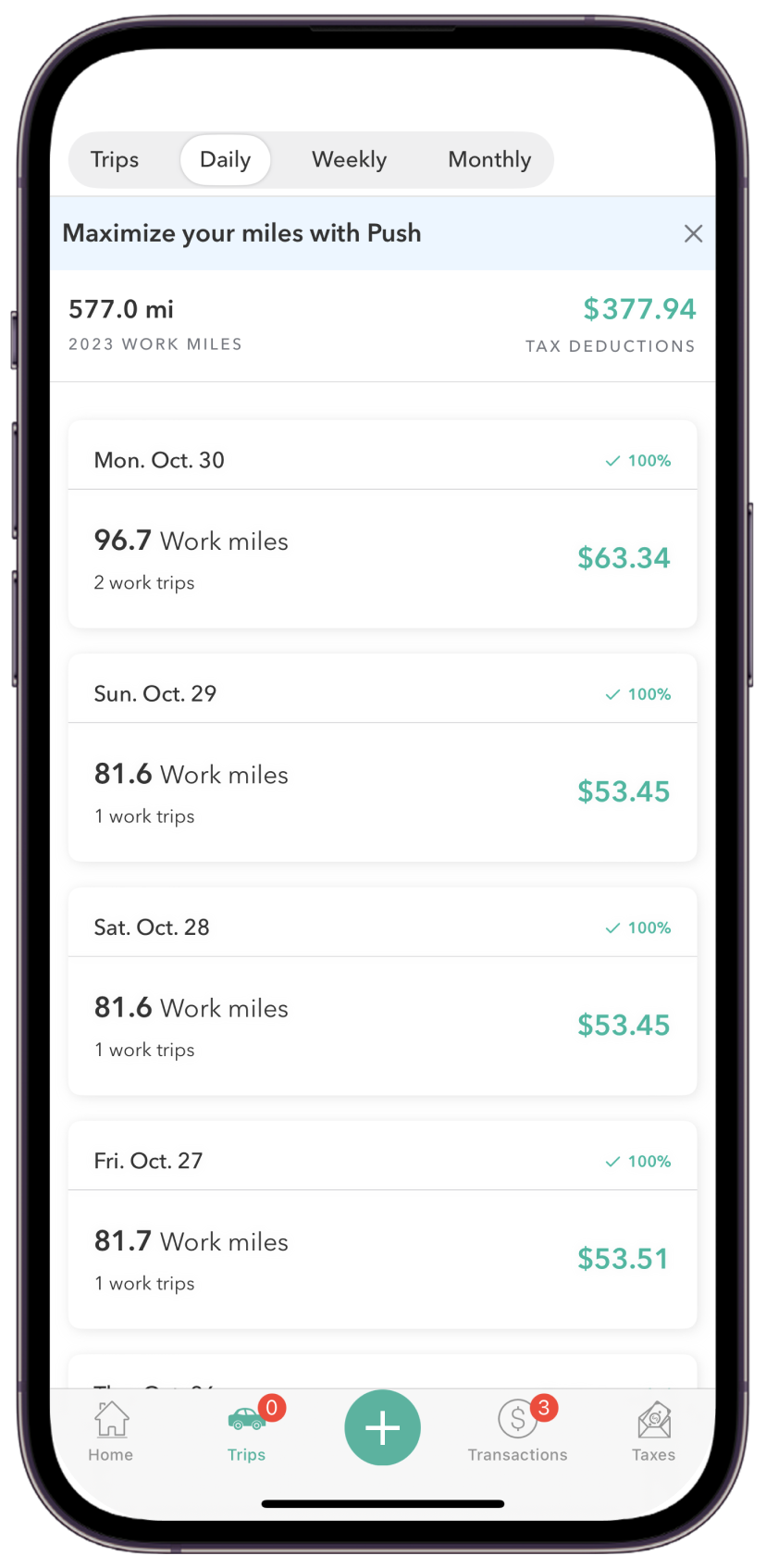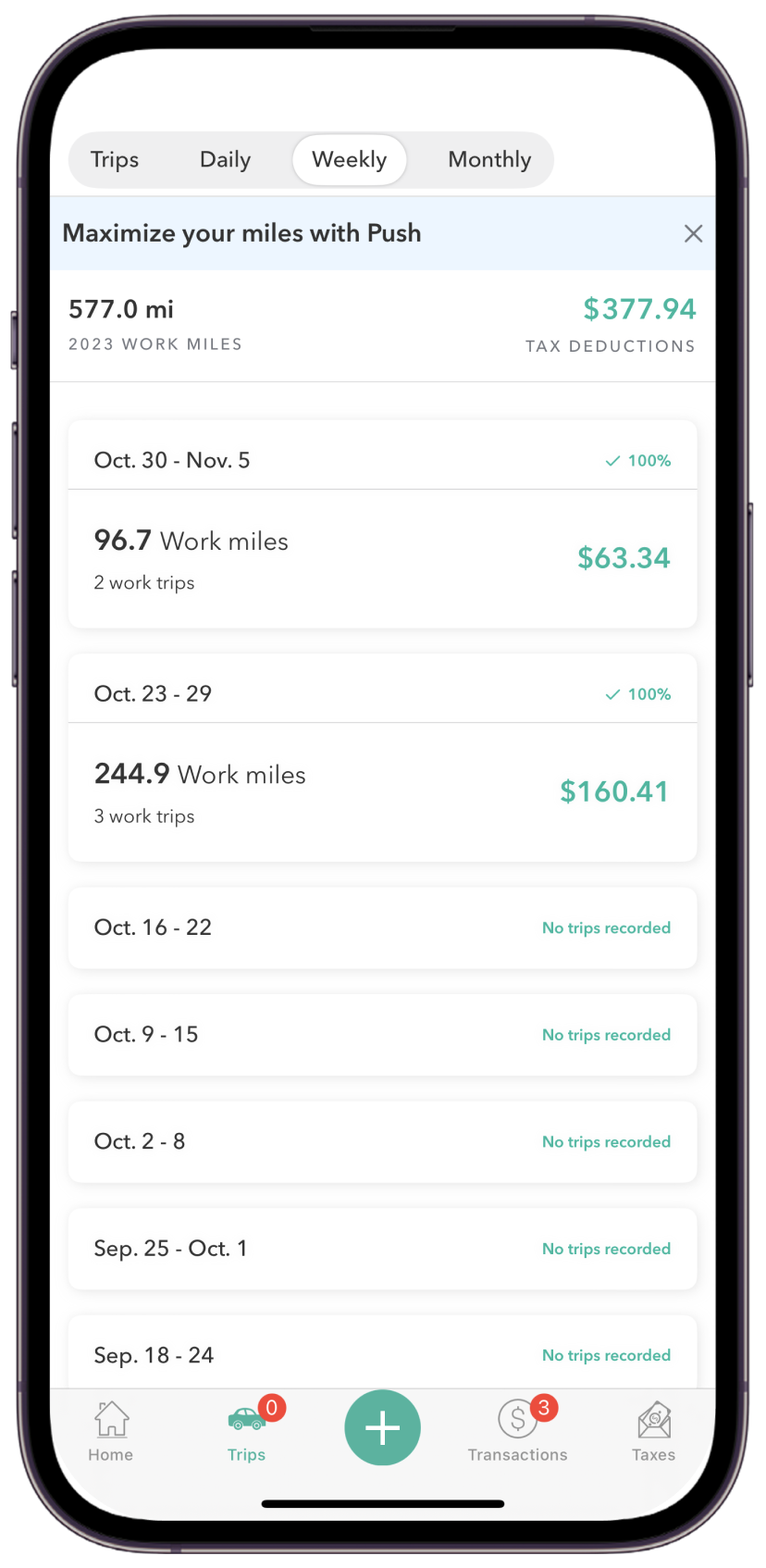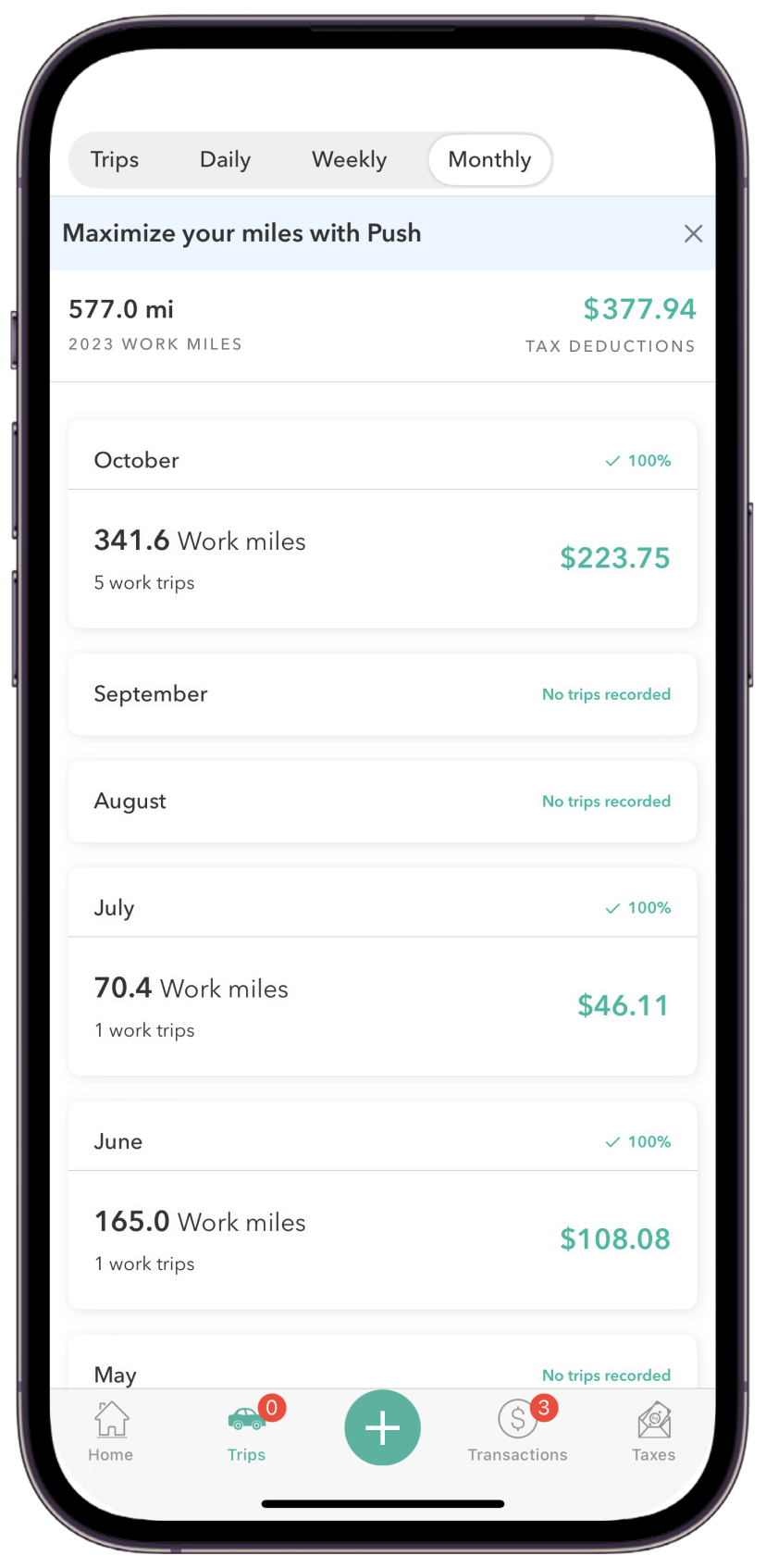 If you prefer the original view, tap on Trips and all the original filters and functions are still available!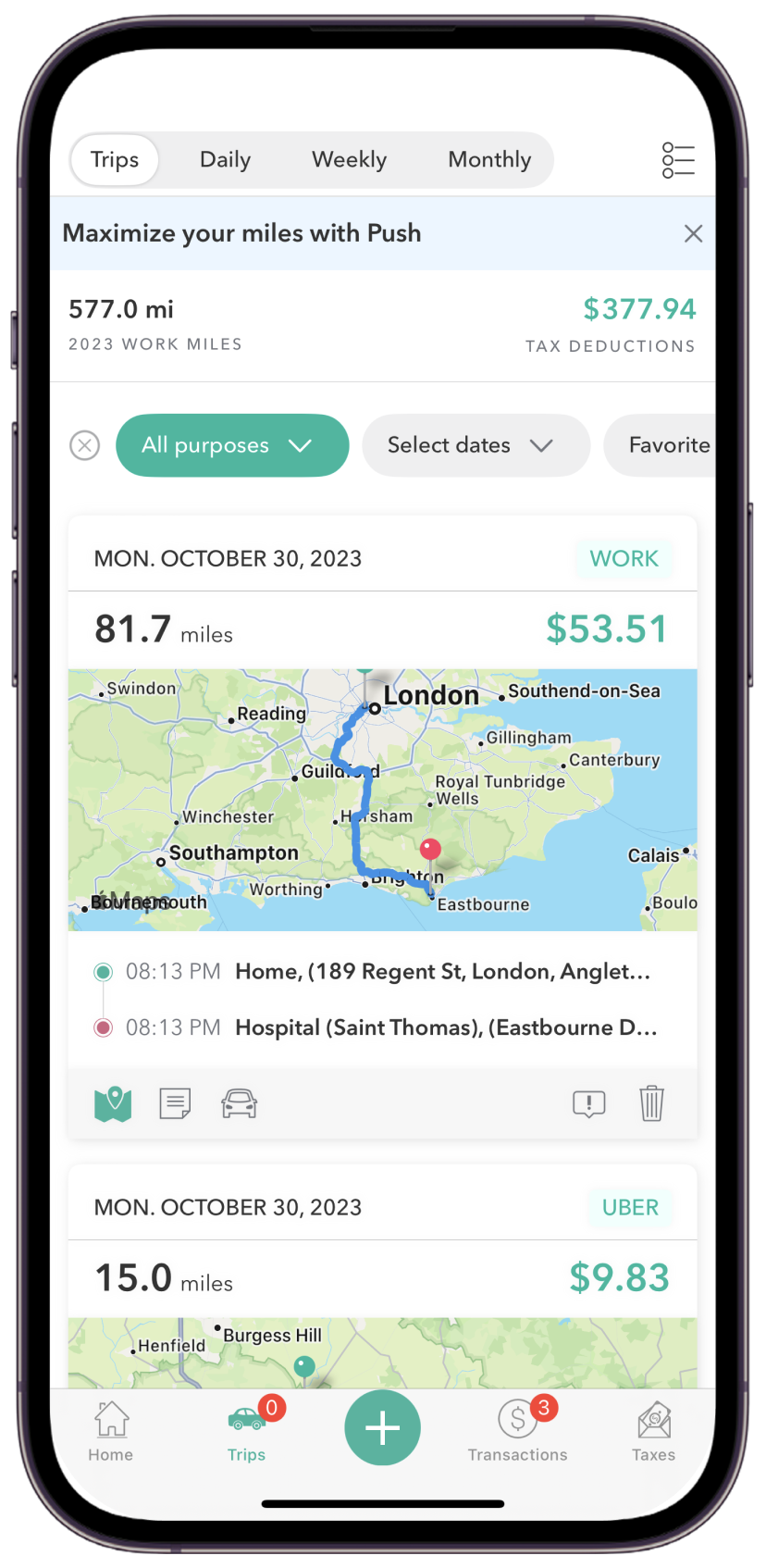 What Happens if I Select a Summary Card?
When you tap into a summary card, you will find:
A list of your trips (including route images) only for that specific timeframe.

The total miles you've driven during that period.

The total deductions for that period.
For example, for the week of October 30th to November 5th, I drove 96.7 work miles and saved $63.34 in tax deductions.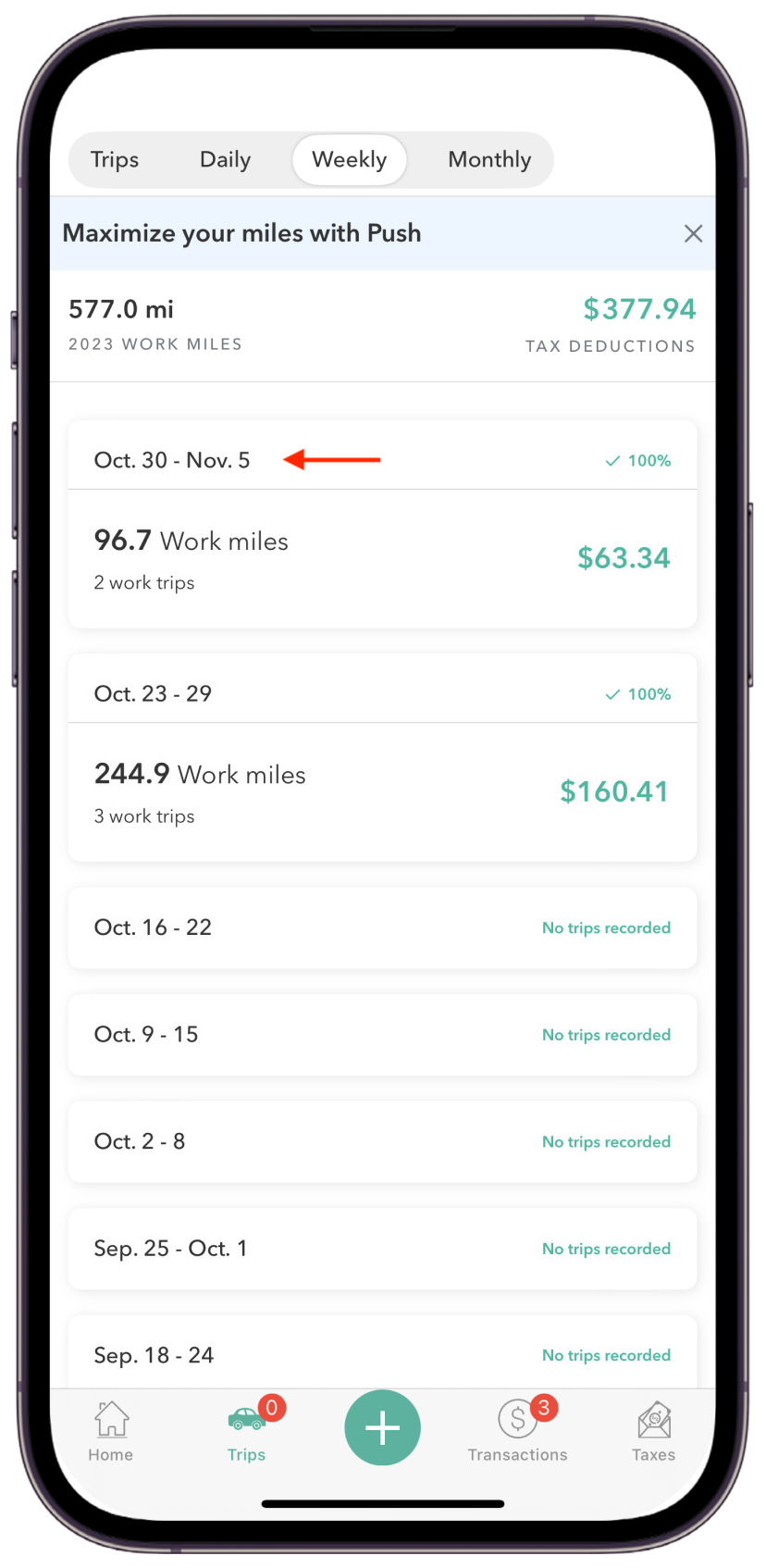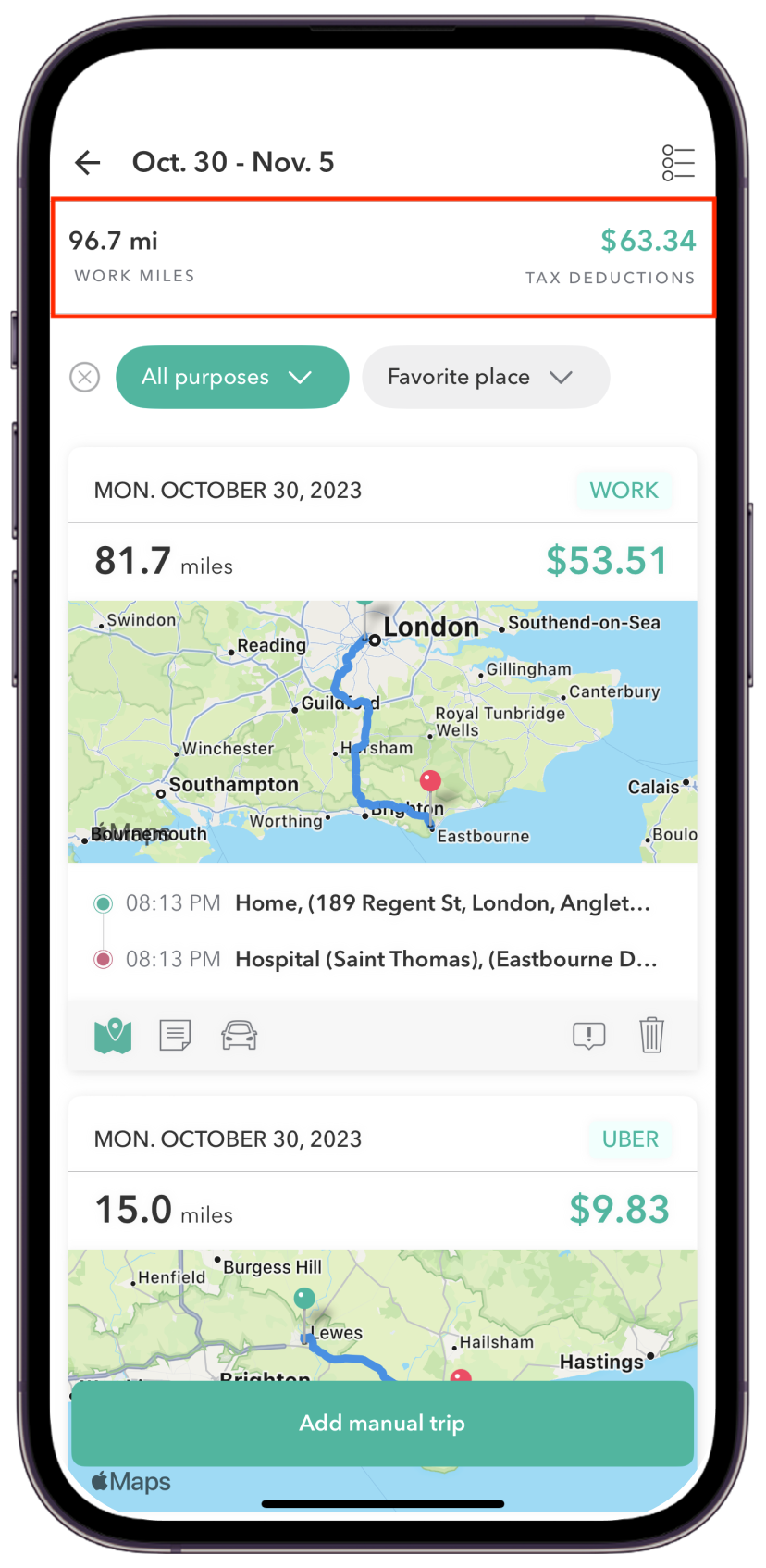 How Do I Classify or Delete Trips?
Classifying your trips individually remains simple, with a quick swipe right for work or left for personal. However, a notable change is that in the daily view, you have the option to classify all of your trips at once. Please be aware that this convenient "Classify All" feature is not available in the weekly or monthly views.
This makes it easier for you to manage your trips efficiently, especially when you're reviewing your daily records.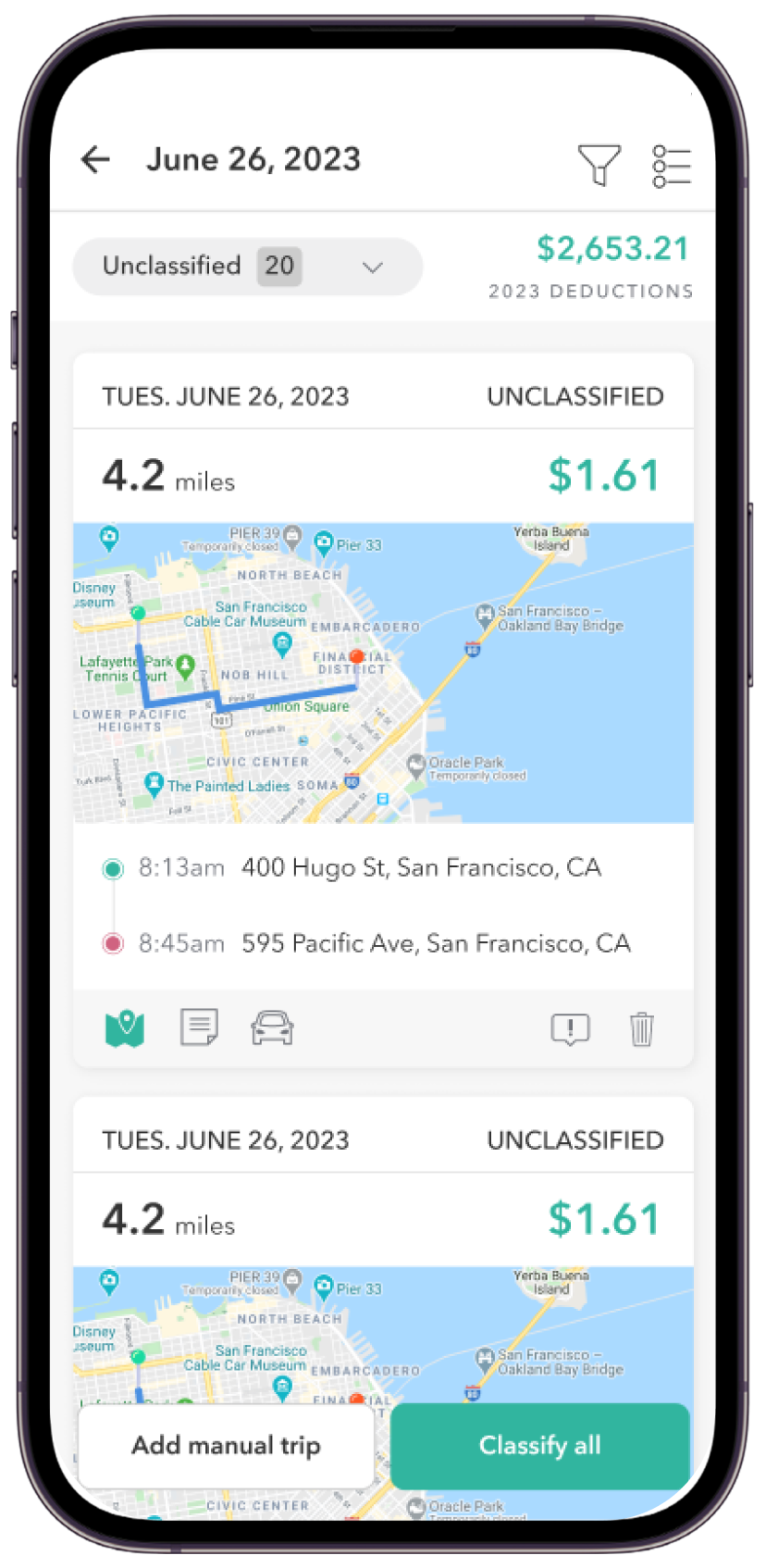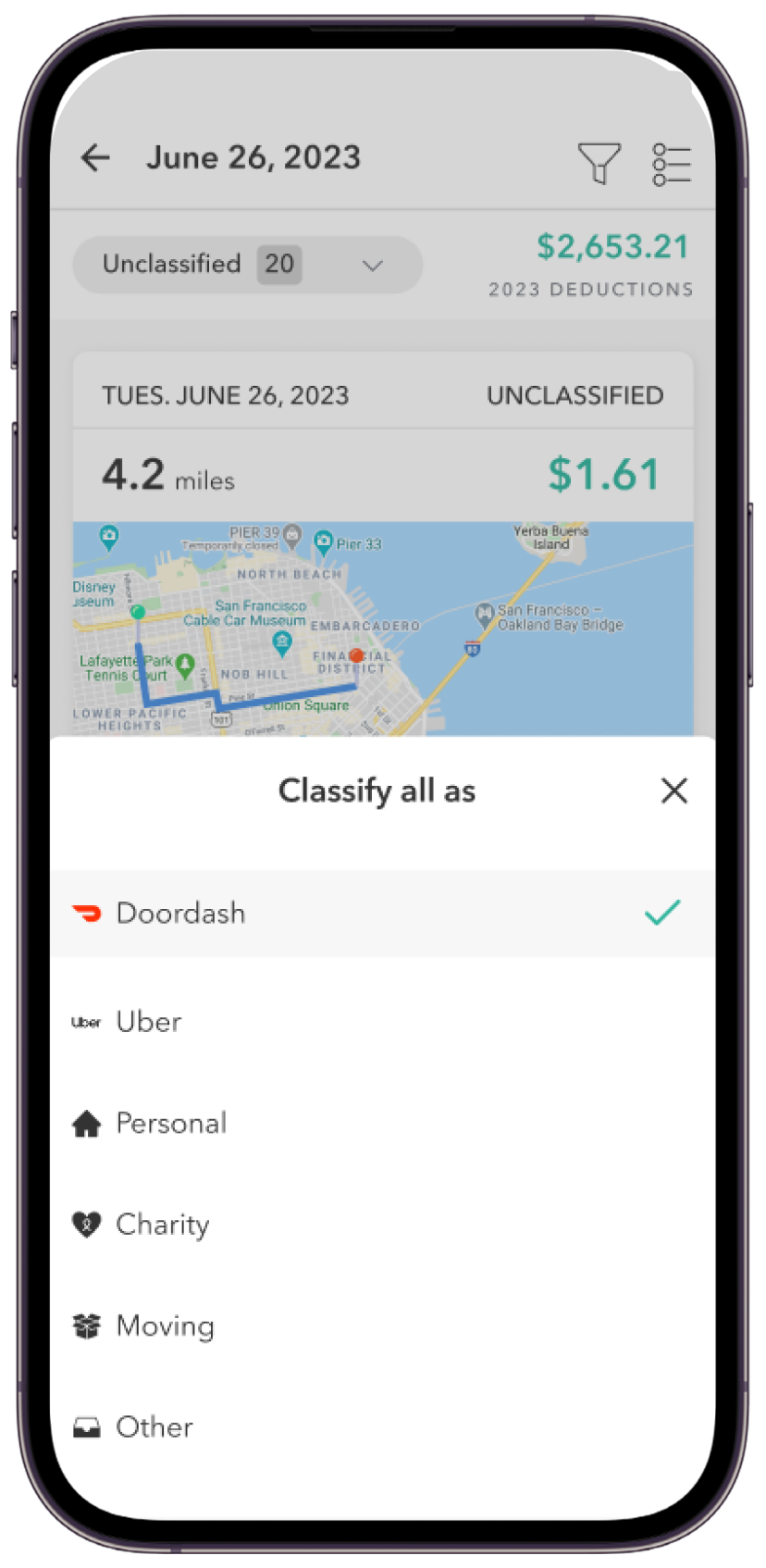 How do I Filter my Trips?
Filters work the same as before. You can now easily access filter options at the top of the 'Trips' screen, allowing you to filter trips by Purpose, Favorite Places (start and end locations), and Date Range.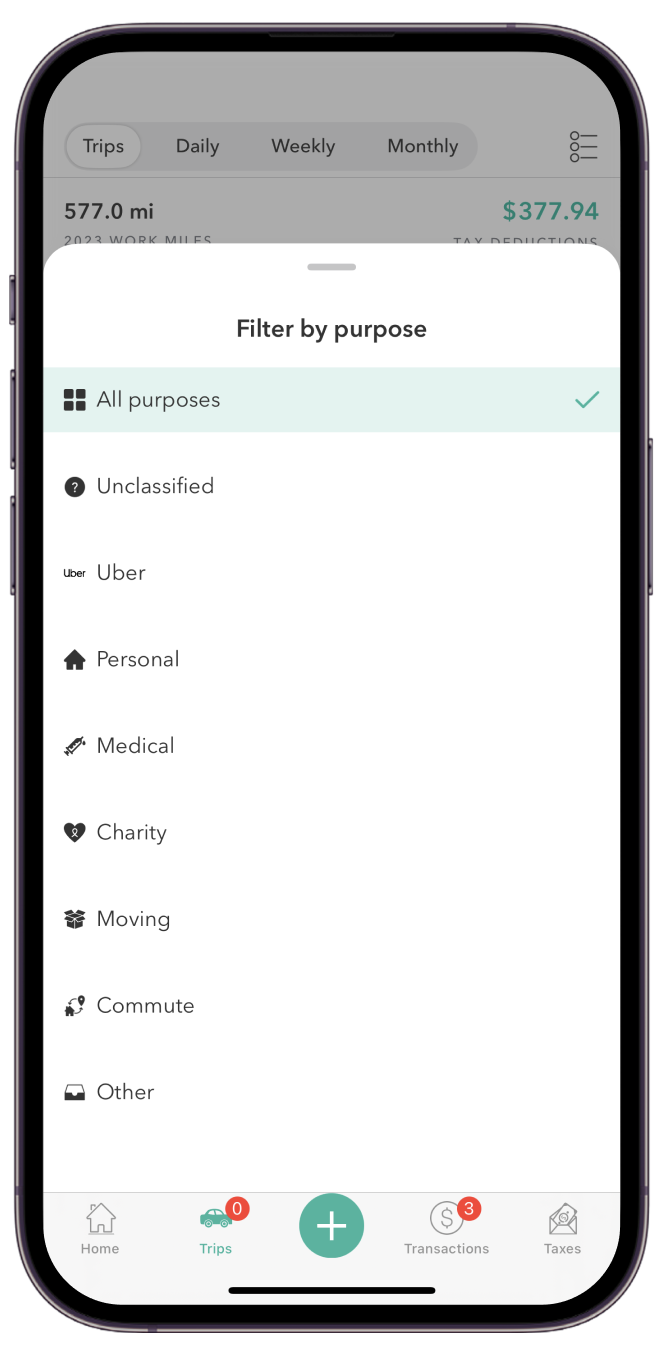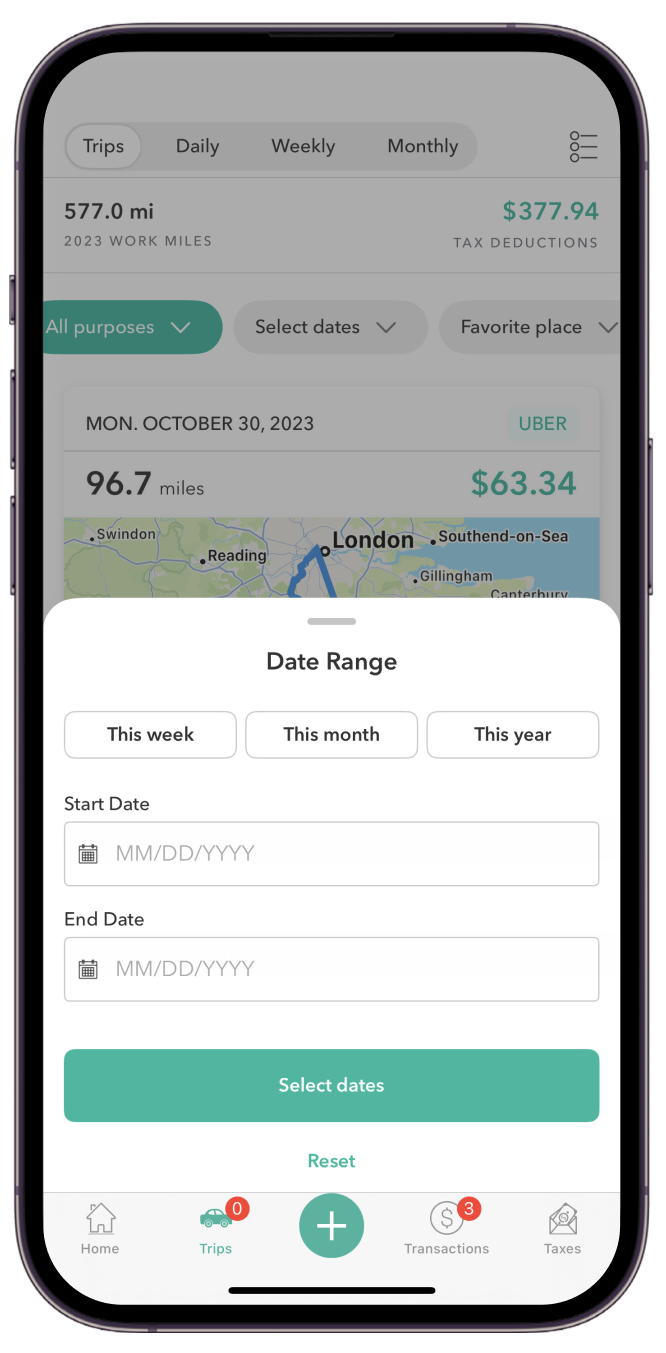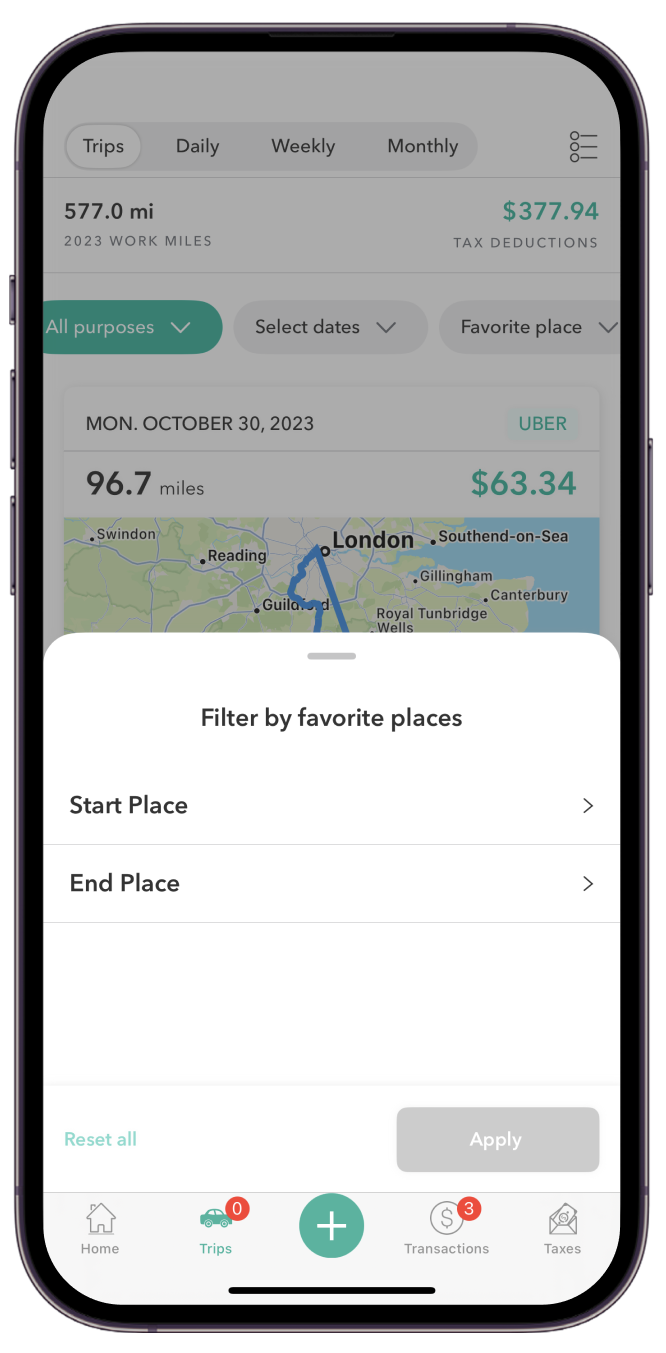 How Do I See My Total Miles for the Year?
On the top of the Trips screen, you will find your total work miles and tax deductions for the year.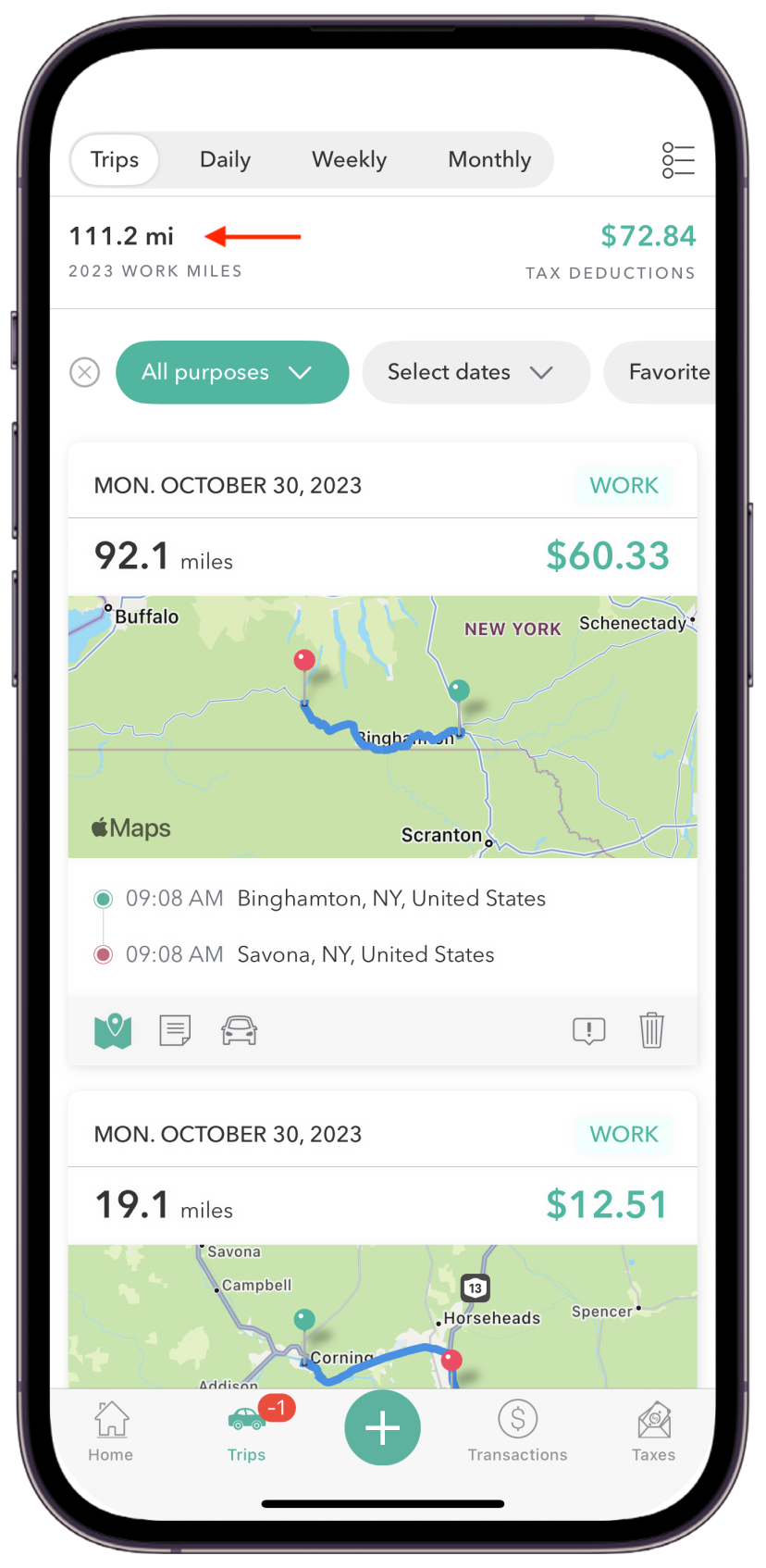 Customer Support:
If you need to contact support or have questions, please check out our help center at help.everlance.com or reach out at support@everlance.com or by phone at (872) 814-6308 (USA) or (877)704-2687 (CAN). Our office hours are 9am-5pm EST Monday - Friday and 9am-1pm EST on weekends.