Programs allow you to define customized reimbursement plans containing unique rates and trip purposes. These programs can then be assigned to individual drivers or groups (via Schedules).
Programs for Admins
The ability to see a driver's reimbursement rate comes with our new Programs update, short for "reimbursement programs." Programs allow you to easily define how and how much you reimburse team members.
An Admin will see the new Programs tab under Team Settings. All the tasks you used to handle via the Rates & Purposes section are now found in the Programs section.
With the new Programs tab, you can now assign team members based on custom rates & Work purposes to their separate Programs (which can have multiple Purposes with Custom rates).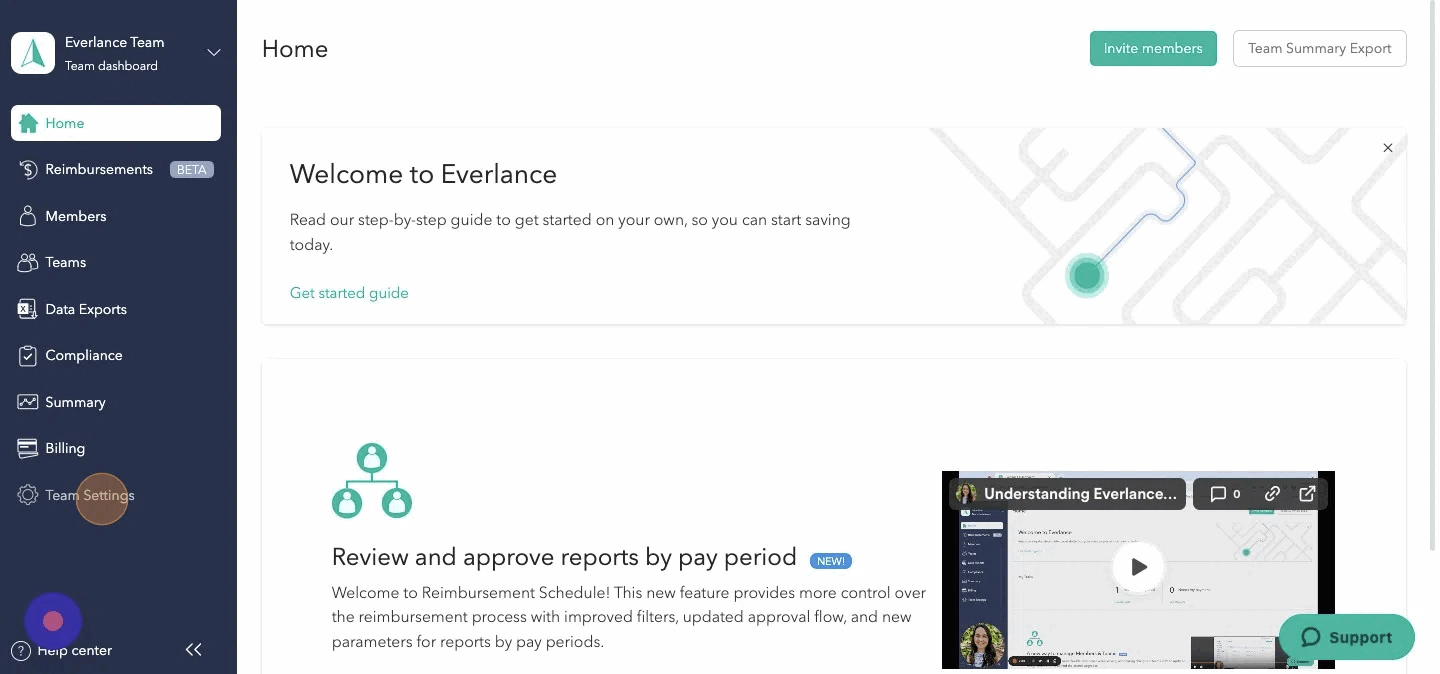 While only CPM programs can be created in the Dashboard, the FAVR Reimbursement Programs are now also viewable and include their Program attributes and requirements.
Now that the rate information is now available on the Everlance platform, you can also now see the reimbursement rate for an employee on their report detail.